Things to do at Electric Gamebox London Southbank review
In London's Southbank you will find Electric Gamebox an immersive group gaming experience. Families can take park with children from the age of 8 in the world's smartest room. You could try mining for Martian materials, be graded by aliens, or rescue the Queen and her corgis. The experiences last for 30 or 60 minutes and feature gameplay with projection mapping, touch screens, motion tracking and surround sound. There are a number of interactive games to choose from.
Psychedelic Mansion – This is a CIA training program where you can test your suitability for a career in international espionage. You will be evaluated in four different ways and you have an hour to complete as many of the levels as you can.
Alien aptitude test: London '84 – Set in 1984 aliens have taken over Britain and are moving onto their next step of invasion. Can you survive being scrutinised by the aliens as they grade your group from E- to A+?
Alien Aptitude test New York '87 – This is pretty much the same experience as London '84 but it is set in New York.
Temple of coins – In this experience, you will dodge ghosts and collect coins as you and your team make your way through the temple.
Rescue the Royals – Set in Britain in 2026 where there is no longer a monarchy. Instead, there is a huge game show run by an American live-streaming service. Can you rescue the Queen and the rest of her family?
Ticket to Mars – Can you help start a new colony on Mars by mixing enough Elonium to set up the largest colony possible.
Please note – Most places may still require you to pre-book online in advance. Some venues also still have certain areas closed for safety reasons. Please check their website and/or social media pages before visiting.
FAQ and Further Information Electric Gamebox London Southbank
Is there food and drink available?
There is no on-site cafe however there are places to purchase food and drinks nearby.
What are the main things to do?
Indoor immersive interactive digital room with projection, mapping, touch screens, motion tracking and surround sound.
What are the ticket prices?
*Higher-priced
*Prices are subject to change and/or discounts online. *Higher-priced. An adult ticket costs £29 for an hour off-peak £34 peak or £14 for 30 minutes. Children are £24 peak for an hour, £19 off-peak or £9 for 30 minutes.
Is there parking?
There is limited parking nearby, charges and restrictions apply.
When are they open?
They are open almost all year round. For up to date opening times please visit their website.
Are they accessible?
Please contact the venue.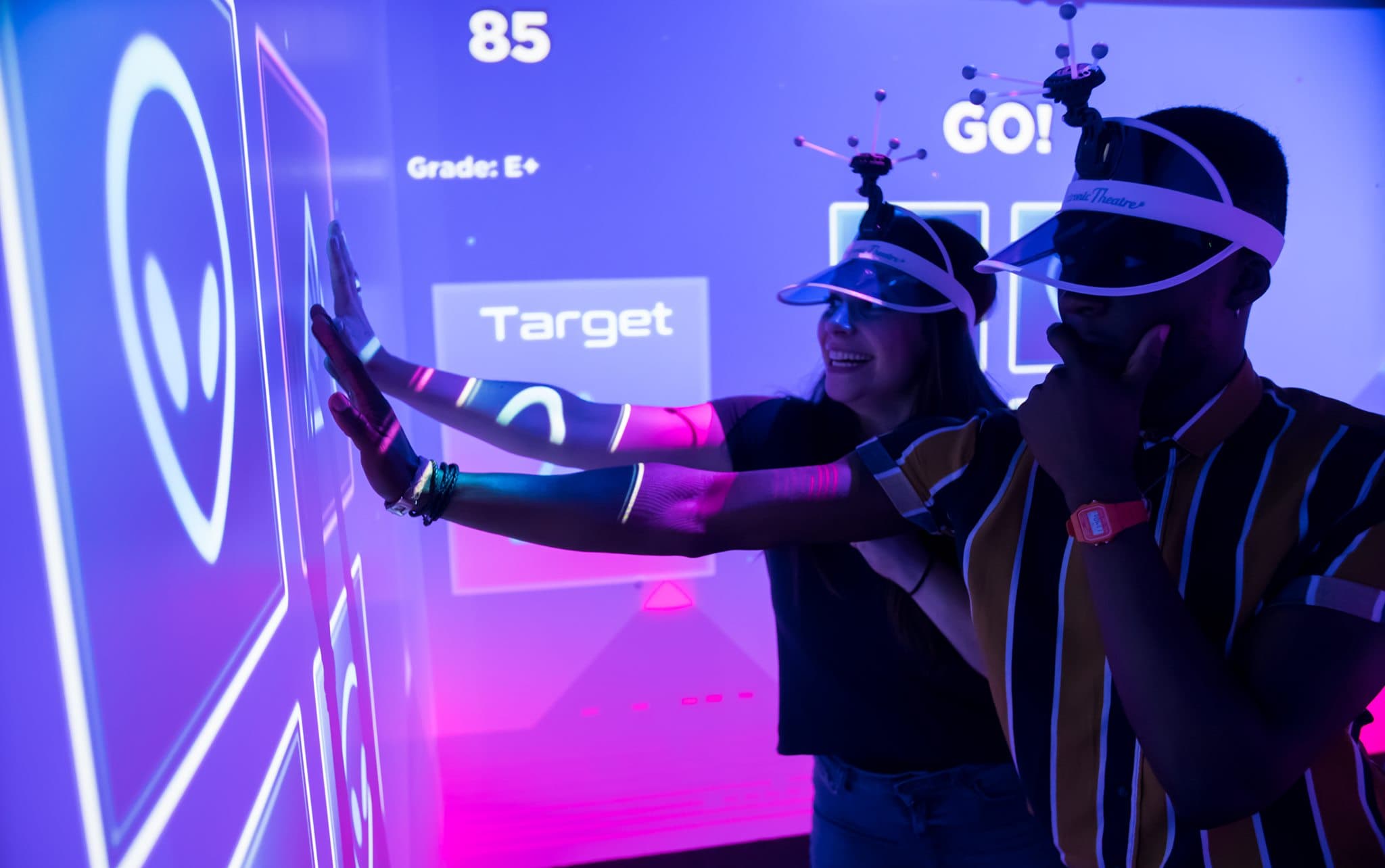 *This post contains affiliate links