Things to do at The Historic Dockyard Chatham review
Chatham Historic Dockyard is a large maritime museum that sits partly on the former royal naval dockyard in Chatham, Kent. The dockyards once covered 400 acres and were active for several hundred years. Parts of it were sold on after its closure in 1984 but 80 acres now form the visitor attraction which is a charitable trust.
At the dockyard, you can return to the 'Age of Sail' with much to see and explore. There is HMC Ocelot, a cold war submarine, which was the last Royal Navy warship that was built at the dockyard. You can swing through the hatches and peer through the periscope. Then there is the HMS Cavalier which is a Second World War Destroyer. The boat was launched in 1944 and is preserved today as a memorial. You are free to explore in your own time.
HMS Gannet was built in 1878 and was designed to patrol the world's oceans. Today you are free to explore this ship at your leisure. There is a Victorian Ropery where you can watch their master ropemakers at work using centuries-old techniques.
There is a historic railway on-site which is run by a team of volunteers. Trains operate during their big events and over 10-12 weekends a year. To keep kids interested you can pick up a special booklet with missions inside that you can tick off as you go. They also have three areas for younger visitors with a mini 'historic dockyard', an outdoor adventure play area and a small soft play area for toddlers. There are also a number of galleries to explore.
Please note – Most places may still require you to pre-book online in advance. Some venues also still have certain areas closed for safety reasons. Please check their website and/or social media pages before visiting.
FAQ and Further Information The Historic Dockyard Chatham
Is there food and drink available?
There is a restaurant and canteen serving hot and cold food and drinks. You are welcome to bring a picnic.
What are the main things to do?
Museum dedicated to the navy with historic ships, a submarine and more to explore, play areas and a trail. There are toilets and places to eat.
What are the ticket prices?
*Expensive
*Prices are subject to change and/or discounts online. *Expensive. Once you have purchased your ticket you can return for free for the next 12 months. Tickets are cheaper online at £22.00 for an adult, children 4-15 £13 and under 4s are free. Family ticket £58.
Is there parking?
There is free on-site parking. Returning visitors will have to pay a small charge to park.
When are they open?
The Historic Dockyard Chatham is open from early February until late November. For up to date opening times please visit their website.
Dog friendly?
Dogs are permitted outdoors on a lead. Assistance dogs are permitted throughout.
Are they accessible?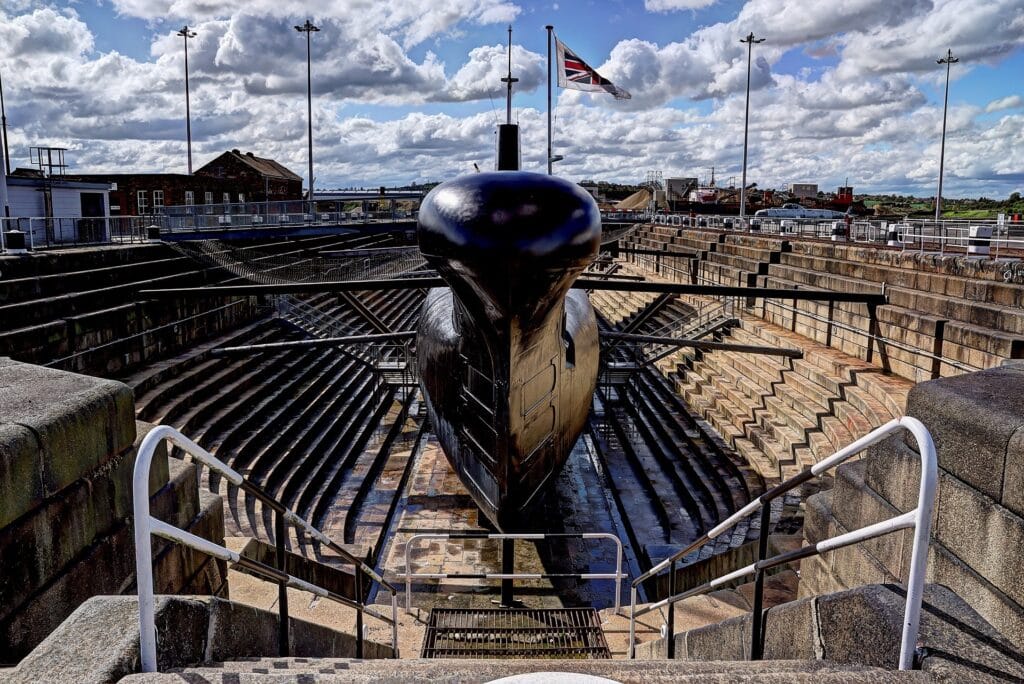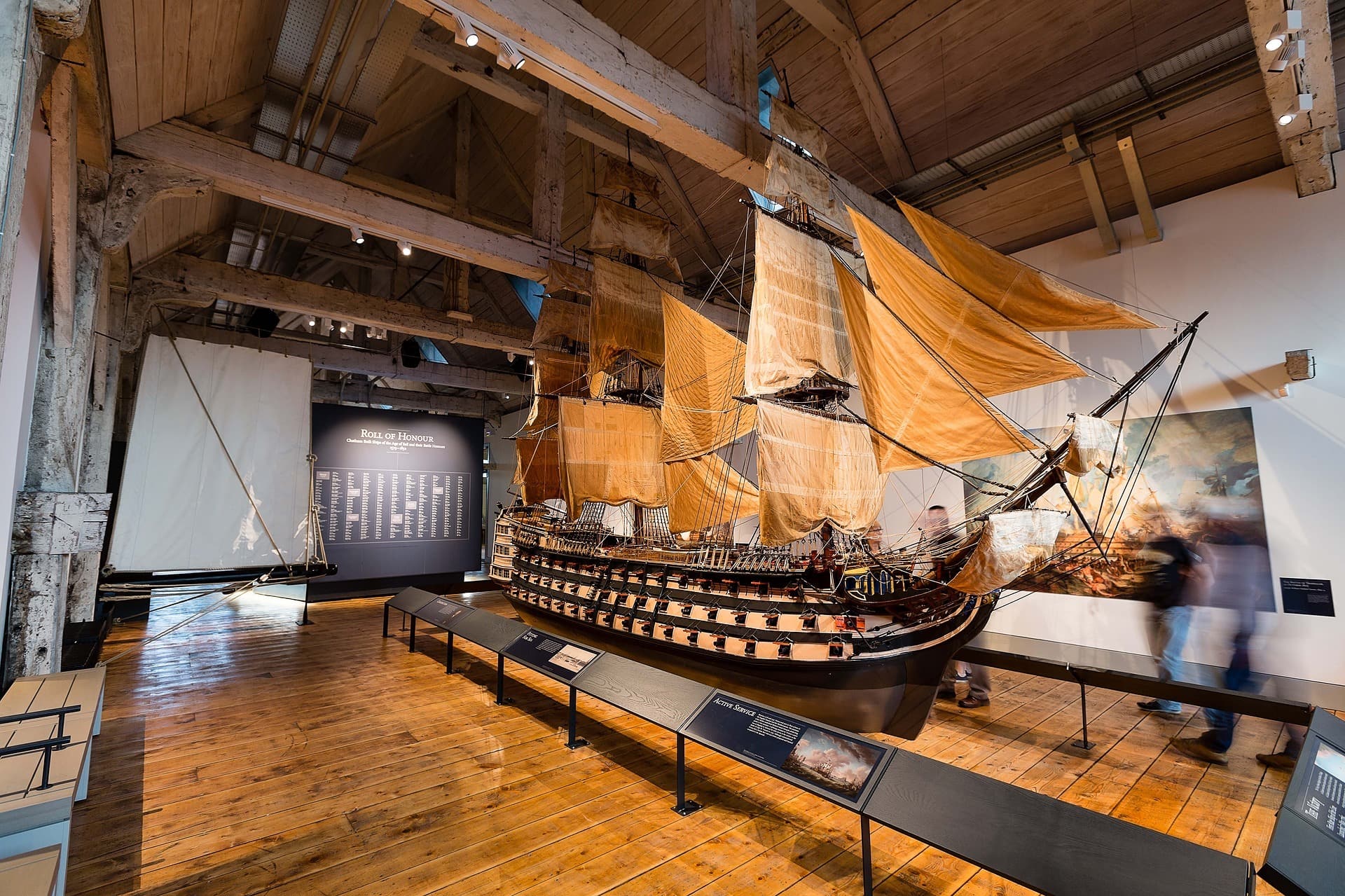 ---
*This post contains affiliate links