Things to do at I'm a Celebrity Jungle Challenge review
The NEW attraction I'm a Celebrity Jungle Challenge is based on the hit TV series I'm a Celebrity Get me out of here. This fun-filled adventure attraction suitable for families is located in MediaCityUK on the Quayside of Salford, Greater Manchester.
It is an action-packed adventure with tricky trials set in their epic indoor jungle. You will get the chance to collect as many stars as you can across a series of fun-filled physical challenges to be able to take home the coveted title of King or Queen of the Jungle.
Challenges include an 8m vertical rock called The Ascent that is waiting to be scaled. There is a suspended Treetop trail with puzzles to solve along the way, scramble nets, balance beams and a Jungle run. The Jungle run is a low-level assault course with a twist. You can take a leap of faith on Get a Grip and glide above the trees on their Zipline. You will also receive a selection of digital photos within your admissions package which are great for capturing those magic moments.
The attraction features the main camp, the throne and the winner's bridge. Kiosk Kev is on the other end of the phone to test your knowledge and you can pick up extra stars hidden all around the jungle. Once inside you can upgrade your ticket to experience Europe's only indoor powered Rollglider 'The Spyrider'. You will whiz above the jungle canopy in as little as 18 seconds. Tickets are limited on the day.
There is a minimum weight of 30kg and a maximum weight of 114kg. Plus a minimum height of 1.35m and a max of 2.0m. Participants in the attraction are based on weight and height only. All spectators must be age 8 and upwards, guests under 17 must be accompanied by an adult. Bookings with children must contain at least one adult ticket. One adult can supervise up to 8 children.
Please note – Most places may still require you to pre-book online in advance. Some venues also still have certain areas closed for safety reasons. Please check their website and/or social media pages before visiting.
FAQ and Further Information I'm a Celebrity Jungle Challenge
Is there food and drink available?
Drinks and snacks are available to purchase from the Outback Shack, and there is free water in camp.
What are the main things to do?
Adventure activity centre with a number of challenges based on the hit TV series. There are toilets, drinks and snacks can be purchased.
What are the ticket prices?
*Expensive
*Prices are subject to change and/or discounts online. *Expensive – an adult ticket costs £30 at peak times, a child under 18 within the height and weight limits – £27.50. Spectators 8+ £10 each.
Is there parking?
There is a multi-storey car park within the Quayside shopping centre, car parks around MediaCityUK (charges apply for parking), and various park and ride options locally.
When are they open?
They are usually open 7 days a week, with opening times varying between peak, off-peak and school holidays. For up to date opening times please visit their website.
Dog friendly?
Assistance / Guide dogs are welcome in the attraction but are unable to accompany guests onto their activities.
Are they accessible?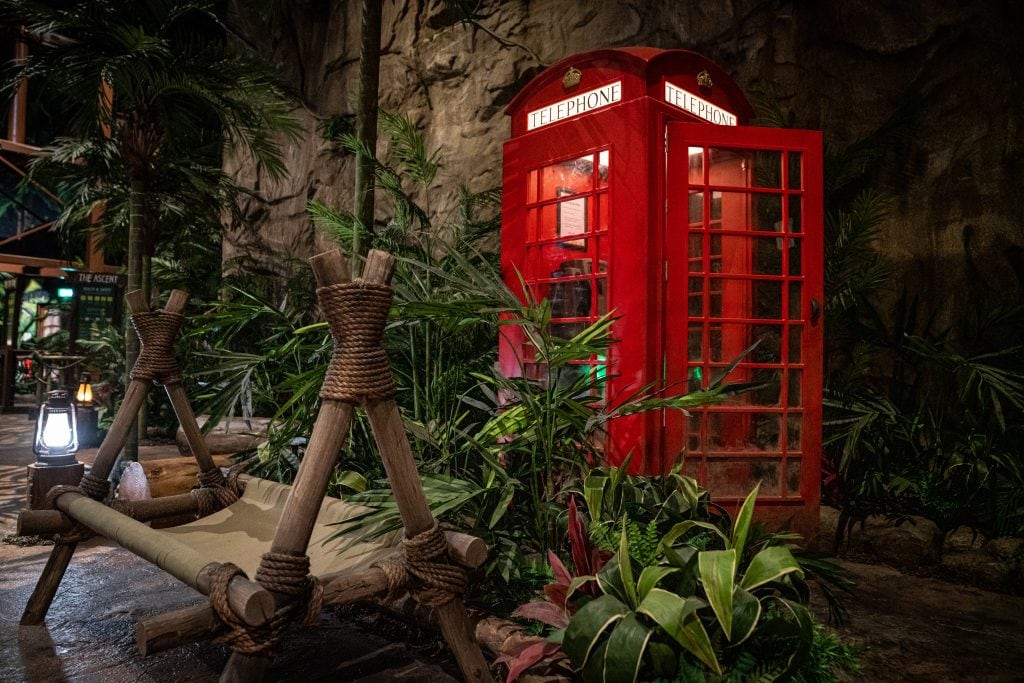 ---