Jungle Cave Restaurant review
Jungle Cave Restaurant, formerly The Rainforest Cafe, is located in the heart of the West End at Piccadilly Circus, first established in 1997. It is designed as an exotic jungle that recreates the sights and sounds of the Amazon rainforest (with a bit of creative license). They also have a thunderstorm around every hour. It is a fun family-friendly restaurant. This dining experience enables guests to enjoy great food and drinks whilst the unique jungle surroundings are brought to life with the help of special effects and lifelike animatronics.
Upstairs they have moving elephants, big flapping butterflies, a gorilla that moved every now and then, a big fish tank, a ceiling full of greenery and a few other things that move, plus lots of jungle sounds. The Rainforest Cafe has an extensive menu of American and International cuisine catering for both adults and children.
The restaurant has a great rainforest-themed shop. Food on offer includes steaks, burgers, their famous rack of ribs, pasta dishes and American style salads. Plus delicious desserts. For children under 12 years, they serve all the classic dishes that your kids know and love.
FAQ and Further Information Jungle Cave Restaurant
Is there food and drink available?
They have an extensive menu of American and International cuisine plus a good choice of drinks.
What are the main things to do?
Rainforest themed family-friendly restaurant with realistic sights and sounds to bring the rainforest to life. There are toilets.
Is there parking?
There is parking nearby, charges apply. Piccadilly Circus is easily accessed via public transport.
When are they open?
The Rainforest Cafe is open almost all year round. For up to date opening times please visit their website.
Are they accessible?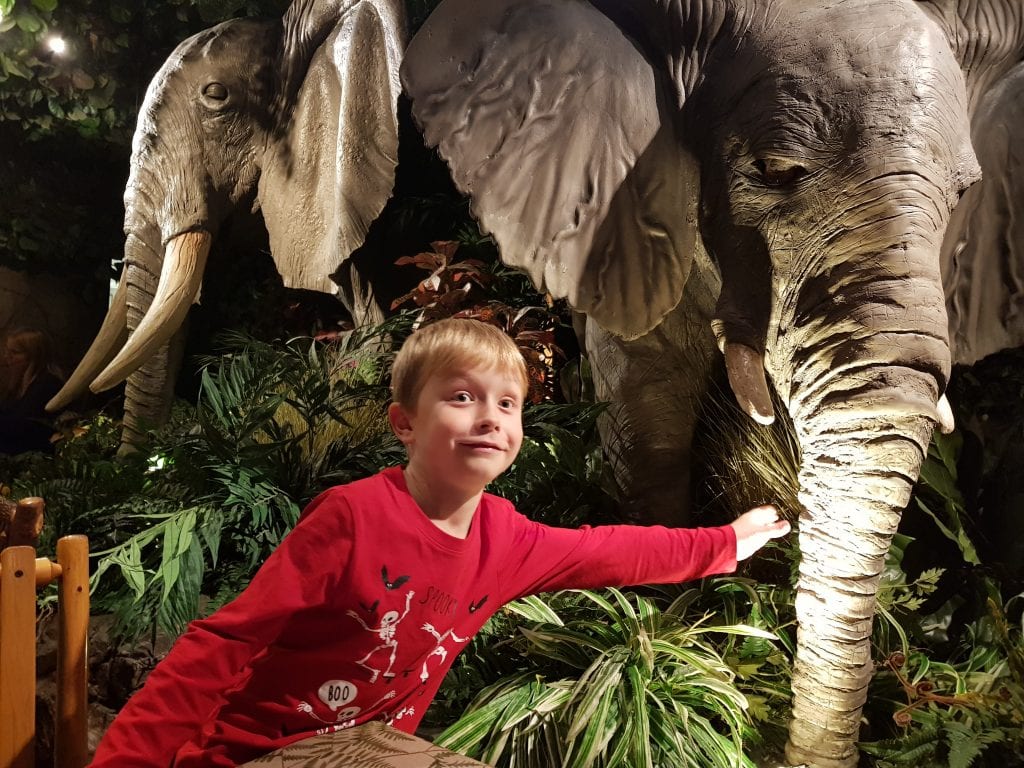 ---