Things to do at The National Space Centre review
The National Space Centre is located in the centre of Leicester. There is an excellent Planetarium show each day. Make sure you reserve your time slot when you arrive. These shows do change every now and then. Currently Monday to Friday in Leicestershire school term time the show is CAPCOM GO!, but at weekends you can choose to either see CAPCOM GO!, or a presenter-led Tour of the Night Sky.
They have six galleries full of all things space. There's plenty of interactive and highly educational exhibits. You can even see the iconic rocket tower which down in the cafe pretends to blast off into space with sounds and some smoke every few minutes.
You can drive a miniature moon buggy around, learn about the weight of planets, send your friends up into space, talk over an intercom while posing for a selfie in a space-suit, watch a rocket blasting into space. Plus plenty of dress-up, shuttles to clamber inside, a game with buttons to hit to test your reactions and so much more.
When you arrive you are given tickets to use in the Space Cadet training over in the Tranquility base. You have to complete a series of space type missions and scan your ticket before you complete each task. There is also a 3D simulator experience for those tall enough. Plus an interactive weather centre where you can pretend to be a weather presenter.
Covid 19 – Please check the website or social media of an attraction before visiting. Many places may be open differently and some remain closed. Reviews do not mention all of these changes or possible price changes. Most places still require you to pre-book online in advance.
FAQ and Further Information The National Space Centre
Is there food and drink available?
There is a cafe on-site which serves hot and cold drinks and limited fast food such as hot dogs, sandwiches and nachos. You are welcome to picnic inside away from the cafe but tables are limited.
What are the main things to do?
Daily planetarium shows, rocket tower, six galleries full of interactive displays. Tranquillity base with Space cadet training, 3D simulator and interactive weather centre. There are toilets, a shop and a fast-food cafe.
What are the ticket prices?
*Higher priced – upgrade for free to an annual pass
*Prices are subject to change and/or discounts online. *Higher priced – between £13 to £18 per adult Children under 5 are free. Once you have purchased your ticket you can then upgrade it at the entrance for a free annual pass. This means you can return as much as you like over the next 12 months for no extra cost.
Is there parking?
There is parking, charges apply.
When are they open?
The National Space Centre is open almost all year round with just a few closure dates in December. For up to date opening times and dates please follow this link.
Dog friendly?
Only assistance dogs are permitted.
Are they accessible?
Information on accessibility – The National Space Centre allows access for all and is accessible to people in wheelchairs or with mobility issues, and other special needs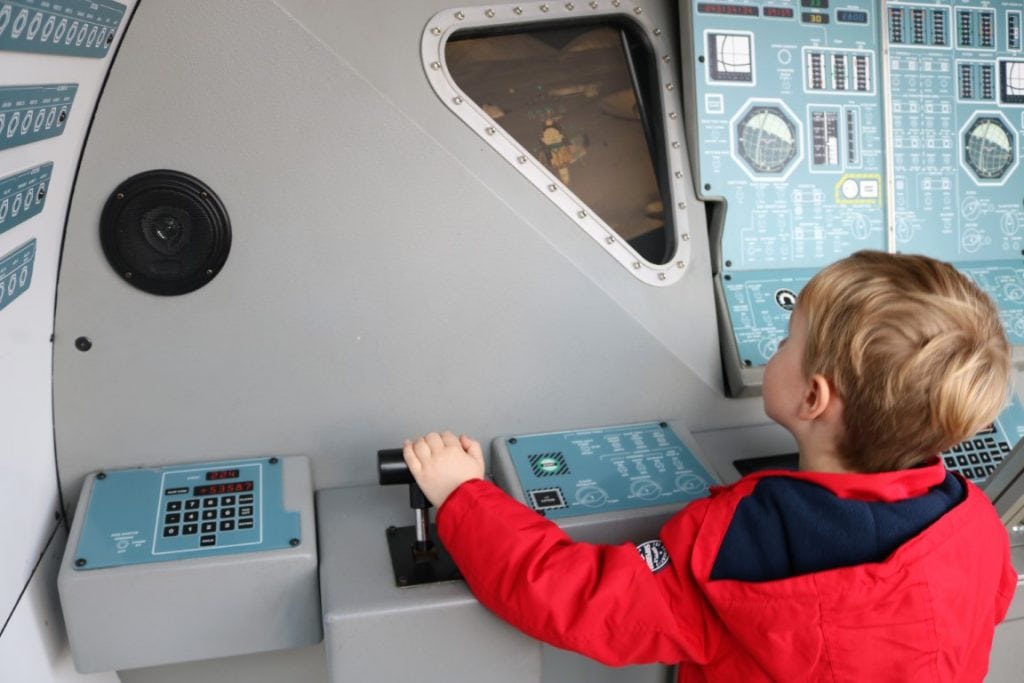 *This post contains affiliate links
---