We are lucky to live between 4 great tourist attractions in the UK that offer free returns. (Once you have paid for your first visit). Before my son started school they were absolutely fabulous days out for us as we could take along a picnic and proof of our free returns. All I really had to pay for was petrol and with a super economical car, we had a win-win cheap day out. We certainly still get to take advantage of our free returns, I just wish it was more often.
I was wondering, one day, where else in the UK you could take advantage of such a great offer. So I asked some fellow bloggers and I now have for you a list of 25 attractions where you can visit again for free, an unlimited number of times in a year. Hopefully, they will be places you never knew did this and you can visit there soon to take advantage of such a great offer. Funnily enough most of the places offering this are educational yet fun. How perfect!
Please visit their website for up-to-date pricing.
Alnwick castle is one of Britain's most iconic castles. They offer daily shows and tours. You can dress up in medieval costumes. Take a time slot to enter the dragon's lair, if you dare. Why not take part in one of their broomstick training sessions on the very spot where Harry had his first flying lesson in the film production of Harry Potter and the Philosopher's Stone? There are also staterooms to explore.
You can pay for the day and visit free for the rest of the year. (the castle is however not open all year round). There is also 10% off if you book online.
More Information on Alnwick Castle.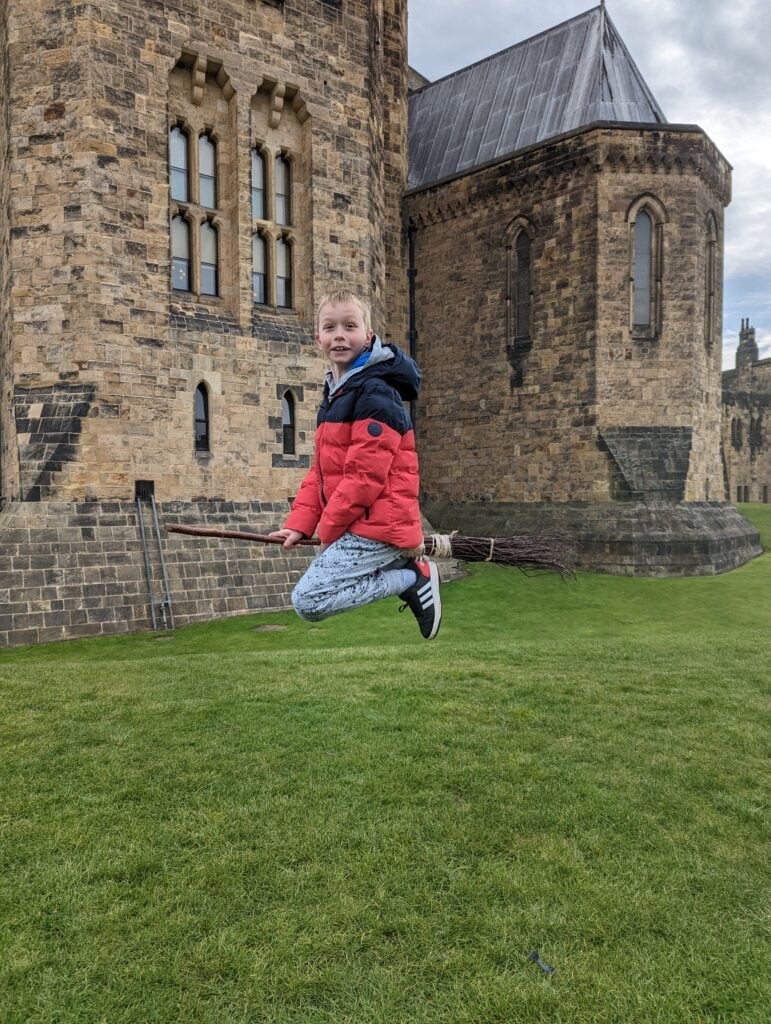 Beamish is a world-famous open-air museum, that tells the story of life in North East England during the 1820s, 1900s & 1940s. You can take a tram around the site and there's plenty to see. There's a 1940s farm, 1900s pit village, 1820s Pockerley and much more.
Pay once and visit for a whole year free of charge, including daytime events. Unlimited Tickets are not valid for Evening Events. You can book online in advance or pay on the day. They are open for most of the year.
More Information on Beamish. With thanks to boorooandtiggertoo
Black Country Living Museum is an award-winning open-air living museum that tells the story of the world's first industrial landscape with buildings, vehicles, objects and costumed characters for you to interact with and explore. There are rebuilt historic buildings from Dudley in the West Midlands of England. It is located in the centre of the Black Country. As well as the costumed characters and houses there is an underground mine, live demonstrations, a fairground, a vintage tram, animals and more.
Pay for one day and visit for 12 months (unlimited apart from evening events or courses ).
More Information on Black Country Living Museum. With thanks to twinderelmo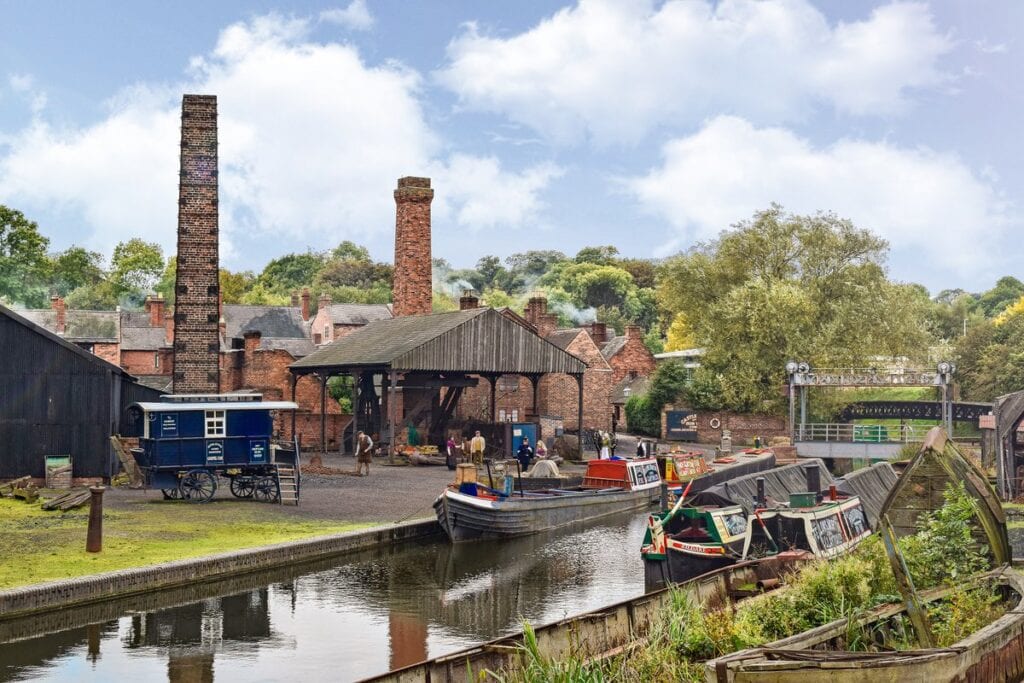 Blenheim Palace is in Woodstock in Oxfordshire, a short drive away from Oxford. The Palace is a world heritage site and the gardens were designed by Capability Brown. The Palace sits on over 2,000 acres of grounds and quite a large section of this is open to the public. It has a strong connection to Sir Winston Churchill. His grave is not far from the palace.
The state room tours finish with a Churchill exhibition which highlights his connections to the Palace and his life in general. As well as being able to visit some of the rooms in the palace there is a mini train, extensive grounds to explore and pleasure gardens with a maze, a brand new playground and more.
Buy one day and get 12 months of visits free with their annual pass. This does not include special events. Free upgrade to an annual pass is only available when you purchase a combined ticket to the palace, park and gardens. The new playground has an additional fee if you wish to return.
More Information on Blenheim Palace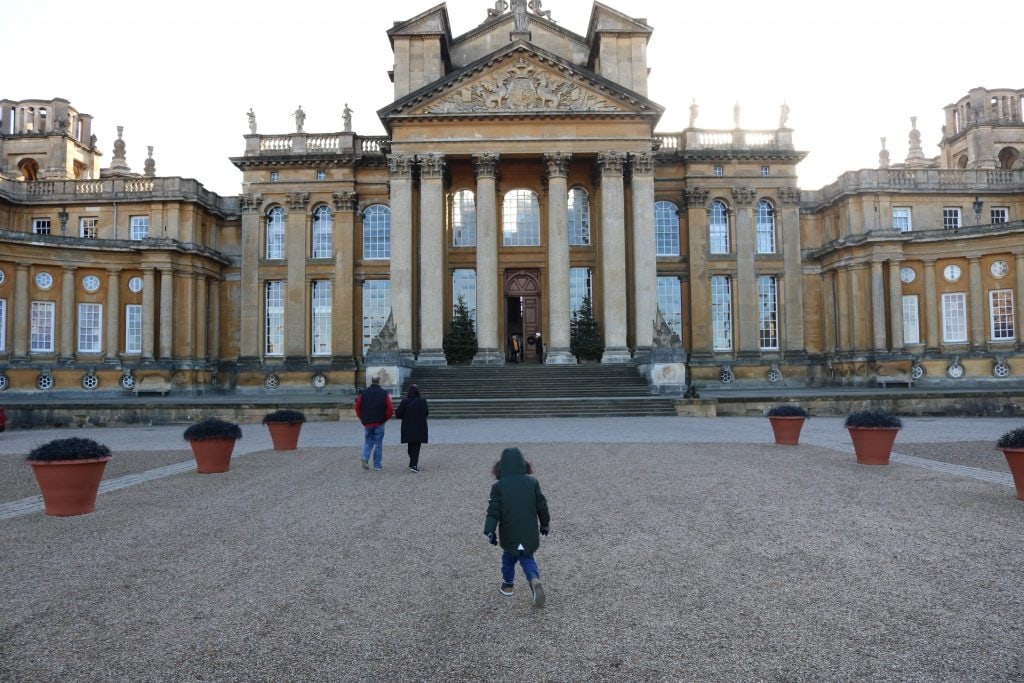 Bletchley Park, once the top-secret home of the World War Two Codebreakers, is now a vibrant heritage attraction, open daily to visitors. It's a full day out that the whole family will enjoy.
All standard admission tickets are valid for unlimited free returns for a year from the date of your first visit to Bletchley Park, simply sign your ticket at the admissions desk on your first visit. Tickets can only be booked online up to 24 hours in advance. Tickets can be purchased on the day from the admissions desk.
More Information on Bletchley Park. With thanks to householdmoneysaving
This is the world's largest collection of Historic British cars. A motor museum with over 300 classic cars on display, free tours and interactive family activities. Some of the cars you can sit in, there's lots of touch screen activities, a playground, an interactive Under the Skin zone and more.
All full-priced tickets are valid for 12 months from your first visit to the Museum for an unlimited number of visits (excluding 5 Special Show Days per year) when you Gift Aid your ticket.
More Information on the British Motor Museum. With thanks to intolerantgourmand
There are at least 60 trams that you can look at, plus 3 different tram rides up and down the lines a day. You are entitled, with your entrance fee, to ride on all 3 trams as much as you like. Crich tramway village is set in some stunning Derbyshire scenery.
There are points on the walk and the trams where you can admire the amazing views. They have a playground for the kids, a period village, soft play, a woodland sculpture walk and more.
When you purchase your tickets you are entitled to Free return admission for 12 months. They have a couple of yearly events that are excluded from this. They are also not open all year round.
More Information on Crich Tramway Village
The Deep is one of the UK's most spectacular aquariums, with over 3500 fish, stunning marine life and plenty of activities for all the family. They have an ice wall, touch pool sessions, penguins, sharks, stingrays, turtles and an underwater lift, plus that's not all!
The Deep is open virtually all year round. All tickets bought online include free return visits for you and your party for 12 months with the Day Plus Pass. All you need to do is provide your details at reception. Online tickets are also slightly discounted.
The Eden project is a great day out for the whole family. You can explore the largest indoor rainforest in the world and enjoy special events. There's a discovery trail for kids, soft play, a rainforest canopy walkway and much more to see inside and outside.
If you want to benefit from free unlimited returns your entry fee will be treated as a donation to their charity on which they may be able to claim Gift Aid. Buy at least one day before your planned visit. Buying online in advance also saves you 10%.
More Information Eden Project. With thanks to lyliarose
Ely Cathedral is an Anglican cathedral in the English city of Ely, Cambridgeshire, England. The cathedral has its origins in AD 672 when St Etheldreda built an abbey church. The present building dates back to 1083 and cathedral status was granted in 1109.
Regarded by historians and architects from all over the world for its beauty and size. Ely Cathedral is the only UK building to be listed as one of the "Seven Wonders of the Middle Ages". Visible for miles around, the Cathedral is often referred to as "The Ship of the Fens". Here's a list of the top 10 things to see and do at the cathedral.
You can exchange your admission ticket for a free pass for the next 12 months. Ask at one of the Admission Desks before you leave.
More Information Ely Cathedral. With thanks to mummieswaiting.
Eureka! The National Children's Museum is an interactive educational museum for children in Halifax, West Yorkshire, England, with a focus on learning through play. Recommended for kids aged 0-11 there are hundreds of interactive exhibits to be found and played with.
Pay once and play for a year. You can go as many times as you like, whenever you like, for a whole 12 months. No catches: if they're open, you can visit! You can purchase tickets online in advance as well as on the day.
More Information about Eureka. With thanks to letsgosomewherenice
You can pay for one ticket and that ticket allows you to visit 11 attractions. There is also the option to pay for single attractions. As part of your one combined ticket you can visit The Mary Rose – the only 16th Century warship on display in the world. HMS Victory – this is the Royal Navy's most famous warship. Best known for her role in the Battle of Trafalgar.
Harbour tours – On the 45-minute Harbour Tour you will see many of the fortifications that were built to protect Portsmouth over the centuries. Submarine museum – Assault all your senses by walking onboard HMS Alliance, the only remaining WW2-era submarine, and take a journey through every decade of her service. These are amongst the attractions that you can visit.
Pay once and visit all year. This gives you access to all of the attractions at Portsmouth Historic Dockyard plus their offsite attractions. You can benefit from 20% off by booking online.
You can read more about the historic dockyard in this great post by jugglingonrollerskates.
Like the historic dockyard in Portsmouth Ironbridge gorge has multiple attractions that you can visit many times over with one ticket. There is also the option to pay for just one attraction or more – these are not annual passes though. You can visit Blist hill Victorian town – Enjoy a fun family day out at this recreated Victorian Town.
You can discover more about Victorian life as you meet the 'Victorian' townsfolk. Enginuity – challenge the robotic arm to a reaction battle, pull a 10-ton locomotive by hand and see through things with the giant x-ray machine. The Ironbridge and tollhouse – Stroll in historic footsteps on one of the world's great bridges. Here's a photo opportunity you don't want to miss.
With your one all-attraction ticket, you can benefit from daytime admission to all 10 museums for a year. You can also save 10% when booking online.
With thanks to meanderingwild.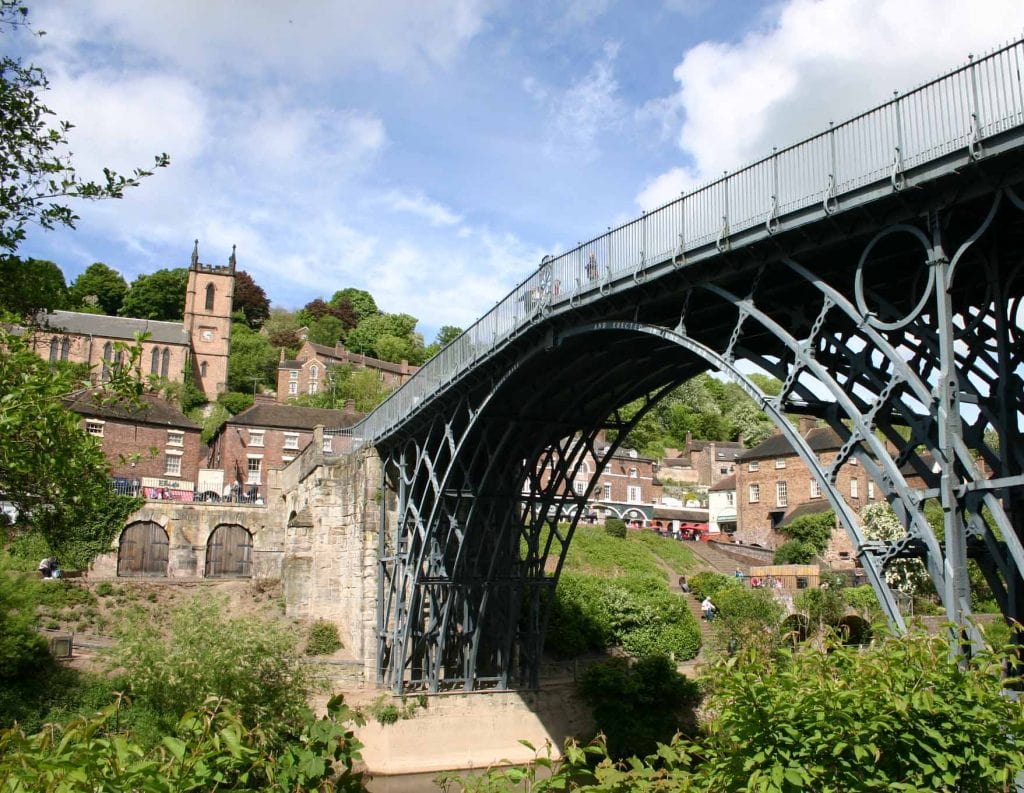 Discover almost 900 years of history and explore 500 acres of beautiful parkland and gardens. Families will enjoy the maze and grotto, falconry displays, punting on the moat and adventure playgrounds. You could also take a black swan ferry from the castle to the maze and play areas. Or there is Elsie the castle train. They have many different events across the year. You can also stay in a Knights glamping tent if you so desire.
Pay once and visit all year round. This means you can use your ticket as many times as you like but this does exclude special ticketed events. Small additional charges may apply to some activities such as punting and the land train.
More Information about Leeds Castle. With thanks to chocolateandwineandillbefine.
London transport museum explores the heritage of London and its transport system and the stories of the people who have travelled and worked in the city for the last 200 years. There are many buses and cars to see throughout the ages. Some of which you can climb on and explore.
There are 3 floors of exhibits and they have many family-friendly activities at weekends and in school holidays. They have two play areas for the little ones which focus on imaginative play. It is a great indoor option.
Tickets allow unlimited daytime entry to all museum galleries and temporary exhibitions for a whole year. You can also save by booking online in advance.
More Information on the London Transport Museum. With thanks to intheplayroom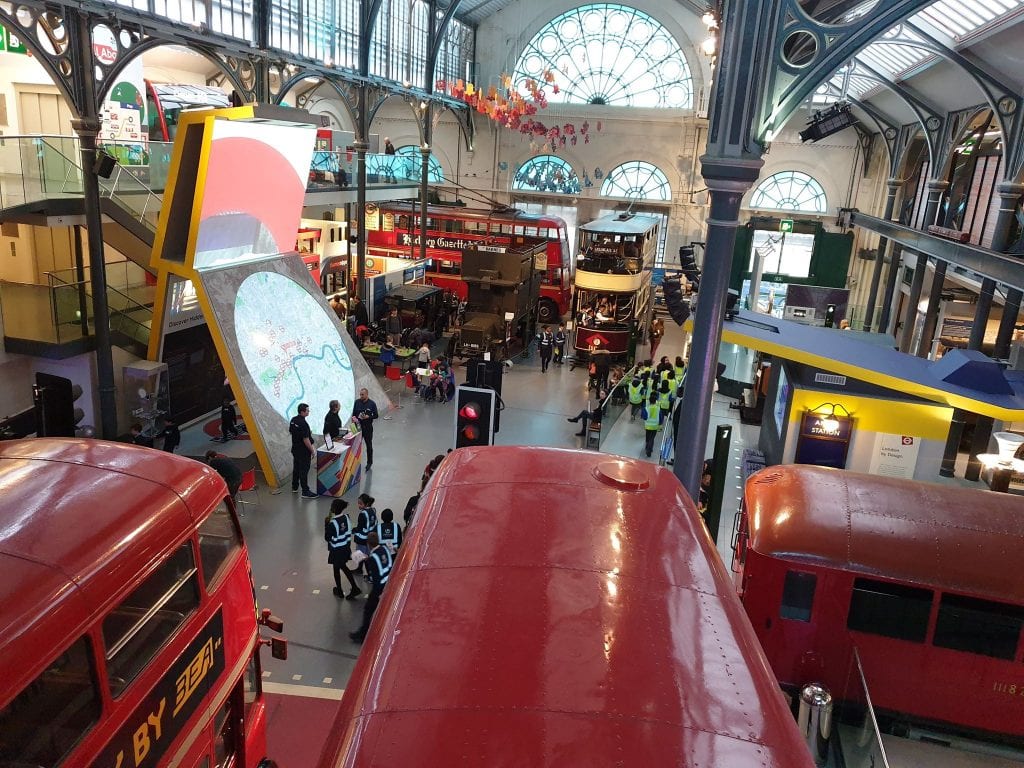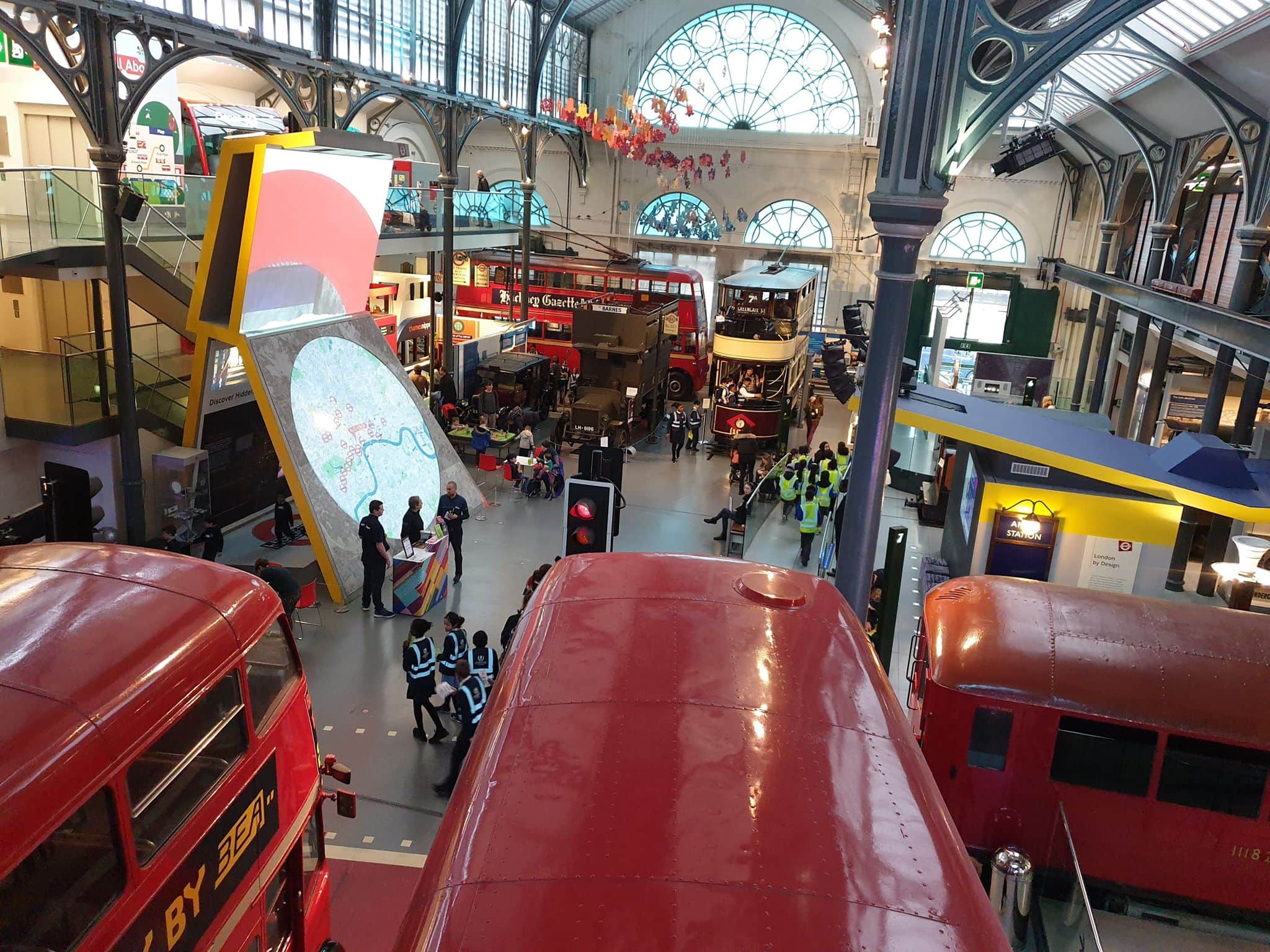 This attraction is really like no other. It is set in an old steel works and it is huge. There are four different areas to explore indoors – air, earth, fire and water. Plus every hour there is a 'big melt' which explains all about the furnace and includes firework like sparks.
Our favourite things to do are to blast water at targets, send mini boats through mini locks, ignite a whirlwind flame, work a JCB digger arm, collect rocks from an explosion and make sounds using air. There are plenty more family-friendly interactive displays. Plus outdoors there is a huge playground and a splash park (not open all year round).
When you buy a full-day pass to Magna you can upgrade to an annual pass free of charge. Your pass will allow you and your family members, for whom you have purchased tickets, a further 12 months entrance to Magna at no additional cost. Purchasing a ticket online in advance also benefits from 10% off.
More Information Magna Science Adventure
I am sure when I was young all museums were free. However and perhaps as they have evolved into interactive attractions they are now justified to charge an entry fee. This museum seems packed with things to do. There's an old-fashioned street you can browse, go back to school in their classroom, warm up some toast in the kitchen, play on the pianolo and experience A WWII air raid and that's not all of it. They are one of the UK's most family-friendly museums.
They are open most, but not all year round. A ticketing scheme at Milton Keynes Museum means visitors can return as many times as they like for 12 months free of charge.
More Information Milton Keynes Museum. With thanks to themoneywhisperer
This is the world's largest joint 999 museum showing an insight into all our emergency services. There are over 50 vehicles on display spanning decades of transportation. There is even a realistic Victorian police cell which includes smells.
Please check their website for opening times and days as they are not open all week. If you gift aid your entrance fee then they will upgrade your ticket to free returns for 12 months.
More Information National Emergency Services Museum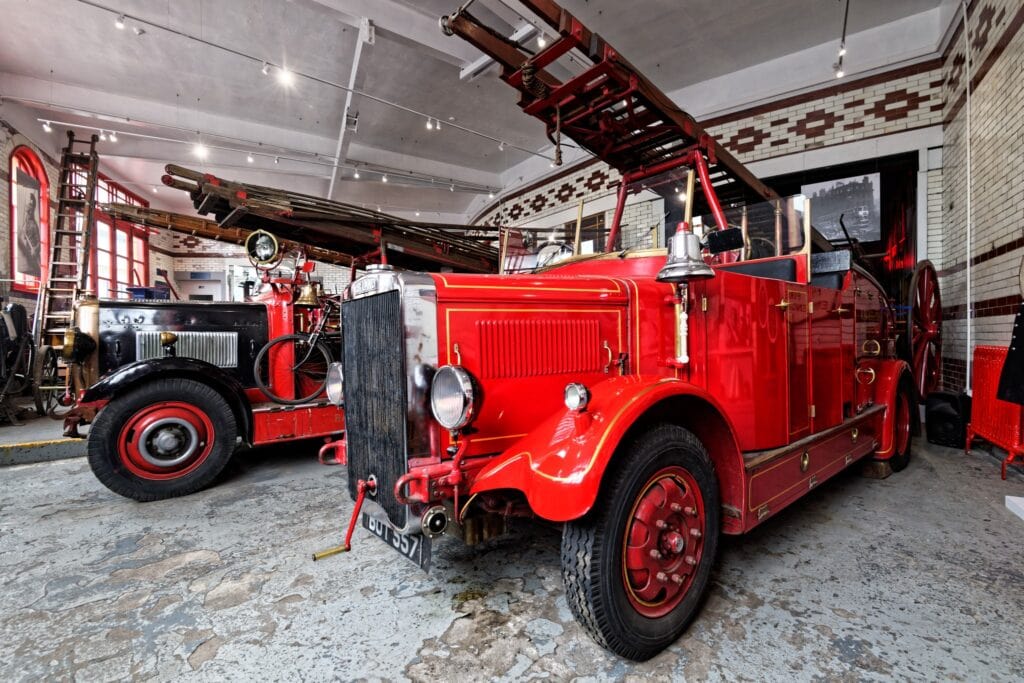 There are many interactive exhibits for young and old at the space centre. There is a unique 3d simulator experience (with height restrictions). A 42m high rocket tower that you can take a glass elevator up or down right next to or watch it 'blast off' down in the café. You will be able to see one of their award winning planetarium shows. Each show combines the latest video technologies, sound and computer animation to immerse you in a full 360º fulldome cinema experience.
If you purchase your tickets online in advance you can upgrade to a free annual pass.
This is the biggest aquarium in the UK with over 4,00 animals. There are various different zones to discover with all types of different ocean life to be seen. They have special events on throughout the year. You can walk underneath a tank of sharks, see fish that swim in our nearby waters, you can see life behind the scenes at the aquarium and see the Great Barrier Reef tank, home to two new Zebra sharks plus much more.
If you are booking ticket online they must be booked at least 3 days in advance. You will also benefit from a 10% discount as well as the tickets then allowing return visits for a year. Bank holiday re-visit exclusions apply.
More information National Marine Aquarium. With thanks to themummymonster
Voted Scotland's best attraction by Visit Scotland. The Royal Yacht Britannia was home to Her Majesty The Queen and the Royal Family for over 40 years, sailing over 1,000,000 miles around the world. Now berthed in Edinburgh, you can follow in the footsteps of Royalty to discover the heart and soul of this most special of Royal residences. This is a family friendly attraction with a fully accessible route for buggies, a children's version of the audio tour and more.
After you purchase your ticket to visit Britannia, you are entitled to apply for a free Annual Pass to come back and visit for the following 12 months.
More Information Royal Yacht Britannia. With thanks to babyfoote.
Home to the Queen and over 900 years of history. You can watch the changing of the guard. Plus you can wander around many splendid rooms and see the treasures of the castle. There are family activity trails that you can download. Plus family multimedia guide where you can learn about the magical characters who lived at the Castle, including Gilbert the Grotesque.
You can enjoy free re-admission for a year if you buy your ticket directly from Windsor castle. Your ticket can be converted into a 1-Year Pass, giving 12 months' complimentary admission to the site(s) you have visited. Enjoy free re-admission for a year by asking us to treat your ticket purchase as a donation. Before you leave the site, please sign and print your name.
More information Windsor Castle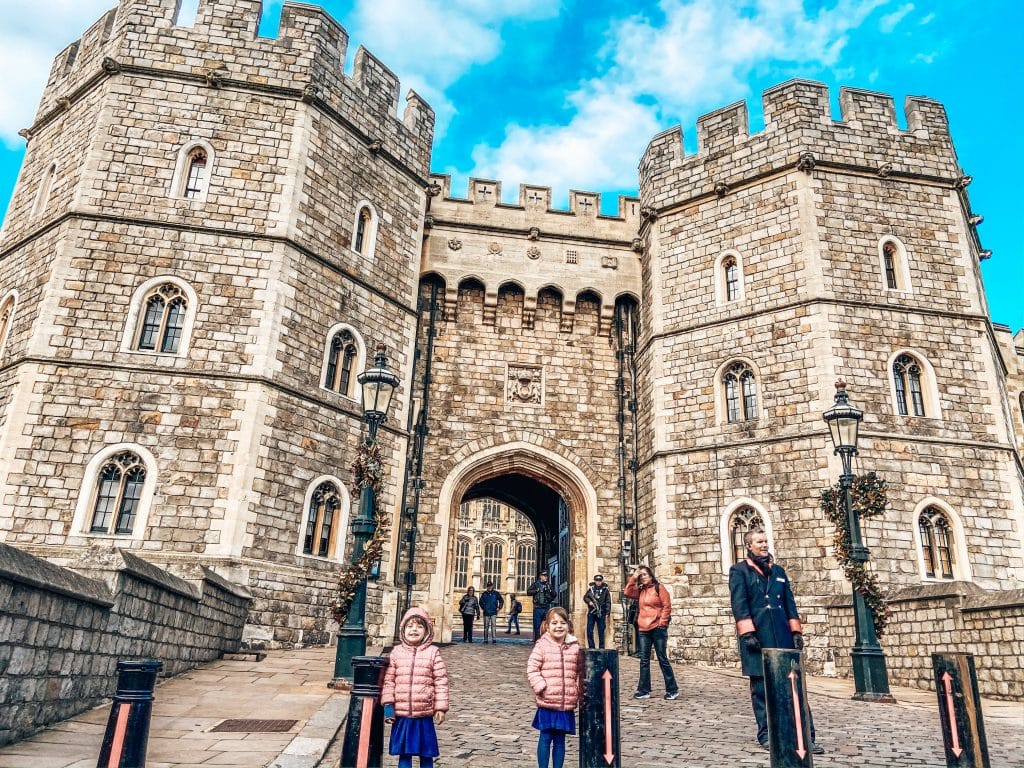 You can visit the Undercroft, York Minsters newest attraction. Which is a look back at it's past 2,000 years of history. There are guided tours which you can go on. Or why not hire out (for free) an explorer backpack for the little ones. If you are feeling adventurous you could climb the central tower. There are special events throughout the year. It's a really amazing piece of architecture and we loved our visit last year.
Your tickets to York Minster are valid for twelve months which means you can return as much as you wish. Some special events are ticketed events and aren't part of the free returns offer.
With thanks to yorkshirewonders
This attraction is now open again after it suffered devastating floods. I used to love going here as a child and I can't wait to see it again since it's restoration. The remains of 1,000-year-old houses are revealed beneath your feet, objects taken from the excavations are explored and Viking-age timbers are brought before your eyes.
New audio and video displays help you to investigate all of the information gathered from the 5-year-long dig at Coppergate and piece together the puzzle of where the Vikings came from, why they came here and how they lived and died."
You benefit from 12 months of free admission once you have purchased your tickets. You can buy a ticket just for Jorvik or include extra attractions such as Dig and Barley Hall.
More Information Jorvik Viking Centre.
---
Join in the conversation and discover more great days out over on Facebook and Instagram