This was our first caravan site break of 2017. I really do hope we get to fit 10 in this year but we certainly don't have that many booked in as yet. We recently bought a new car to tow our beast of a 7.9metre caravan. Mark didn't want to tow it far, so we chose to stay at the Southview holiday park in Skegness, Lincolnshire.
It's somewhere we've driven past many a time and commented that it looks like a nice play to stay. Hence why we had it on our bucket list. We booked through the Park Resorts website. This is my review of Southview Caravan park Park Dean resorts including the tourer site.
Our 3 night break to Southview Caravan Park – Skegness Holiday Park
We found out when their first weekend of entertainment was on this year and this is when we booked in. To say it was their first entertainment weekend of the year they didn't disappoint and it was pretty much like they'd been open for months.
Upon arriving at the site you pass some lovely waterfalls at the gates with 2 ponds either side of the road and a lovely looking large hotel to your left, which is accessed over a bridge. Just a little further down we spotted reception for the caravan part of the site.
Southview Holiday Park Review
I hopped out and although the lady at reception was new she was very friendly and helpful. They had already allocated us a pitch which scared me a little as it's not easy fitting our huge twin axle caravan in. I requested if we could choose another pitch. They confirmed that we could do this if we didn't like the one we'd been allocated.
We did a swap and we had a lovely corner plot at Southview caravan park. There was plenty of room for us, the awning, our car and a play area for Jamie. You can see our pitch in my Vlog near the bottom of this review. The park itself is set on parkland with lots of water and greenery. Most pitches are separated by hedges.
We were soon set up within an hour (record breaking time). The ducks that had already greeted us when we arrived were treated to some duck food and a tiny bit of bread. Just so Jamie could hand feed them, honest.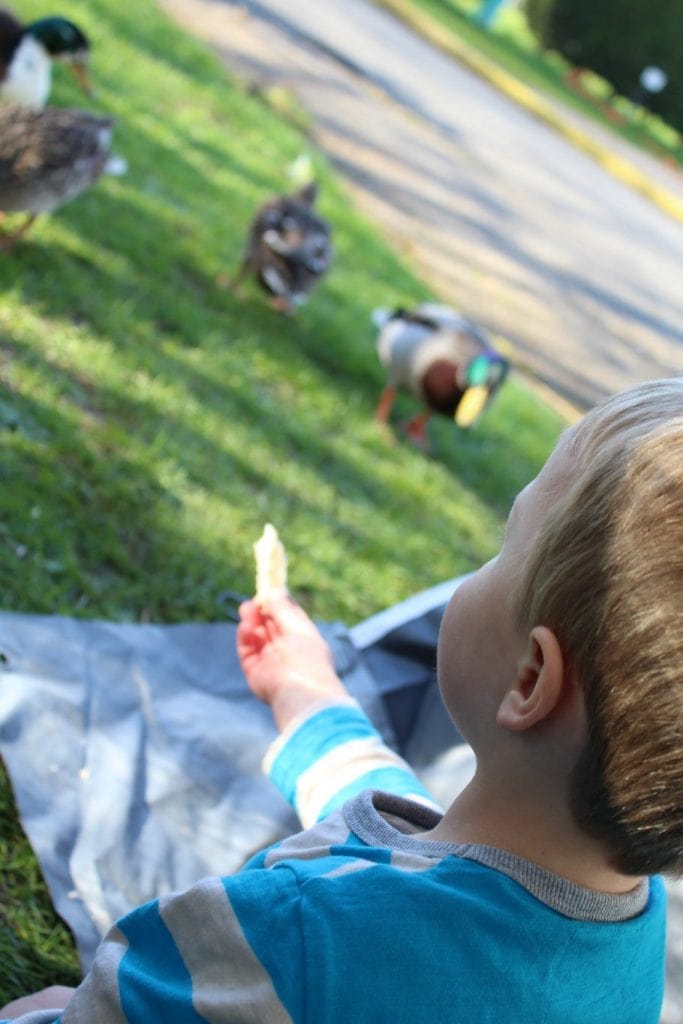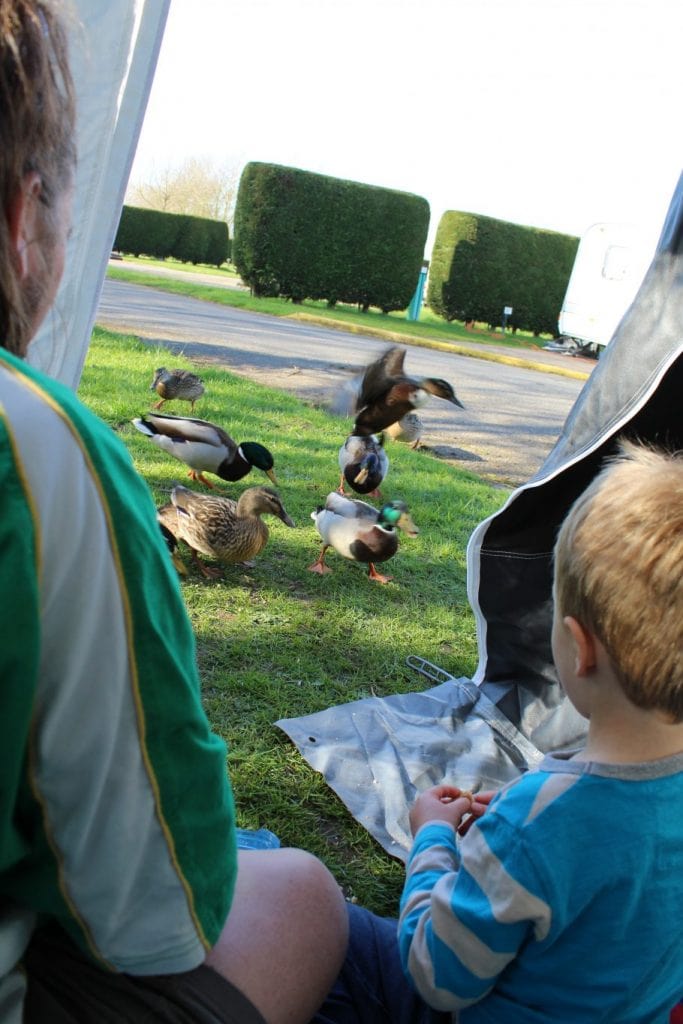 The ducks were quite a presence throughout the stay. Jamie thought this was just marvellous and it's the first time we've ever had ducks wandering about on a site.
Once we'd fed the ducks we were keen to explore. The tourer site is really well situated with the Boathouse bar and restaurant, plus swimming pool, gym, shop, mini golf, playground with cocktail bar one way.
Then the other way takes you to the entertainment building. With the newly installed amusement arcade. Plus a huge bar and entertainment hall brimmed full with tables and chairs, a large stage and a dance floor for the kids.
There is also a new fish and chip take away in this area and another playground. The fishing lake that is easier for the tourers to access and use is also in this area. (next to the tennis court) – rod licence required. Please note it has got harder to fish here. We returned in 2018 and they are now charging to fish and there are even more caravans around the fishing lake so my husband didn't manage to find a spot to fish from.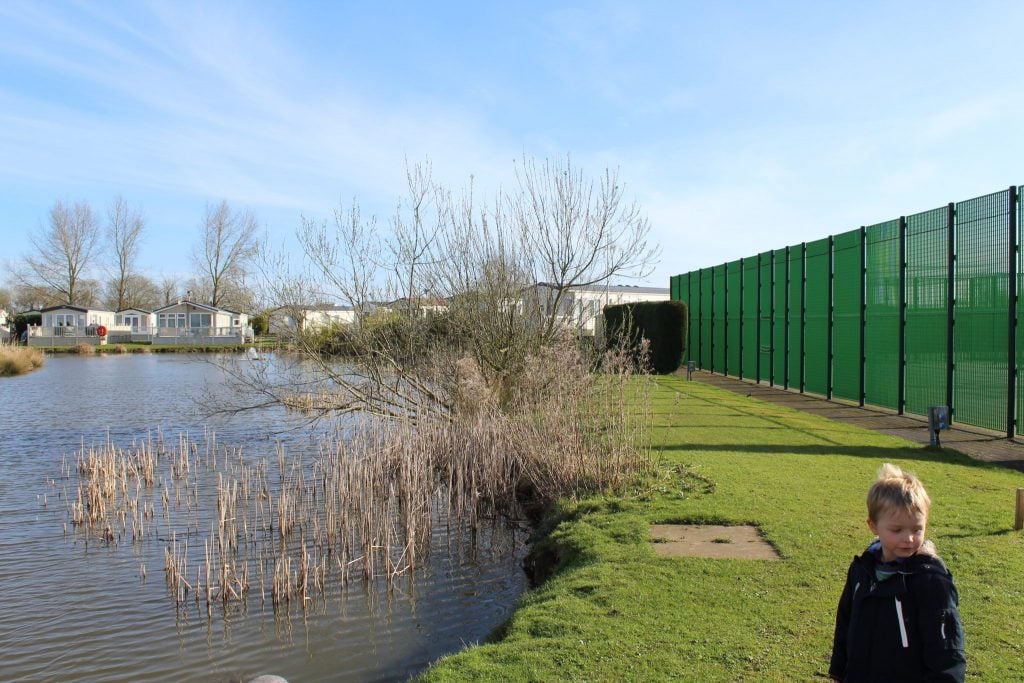 We headed to the playground which was virtually deserted. Jamie was more than happy with it and even though it was freezing we spent a long time there.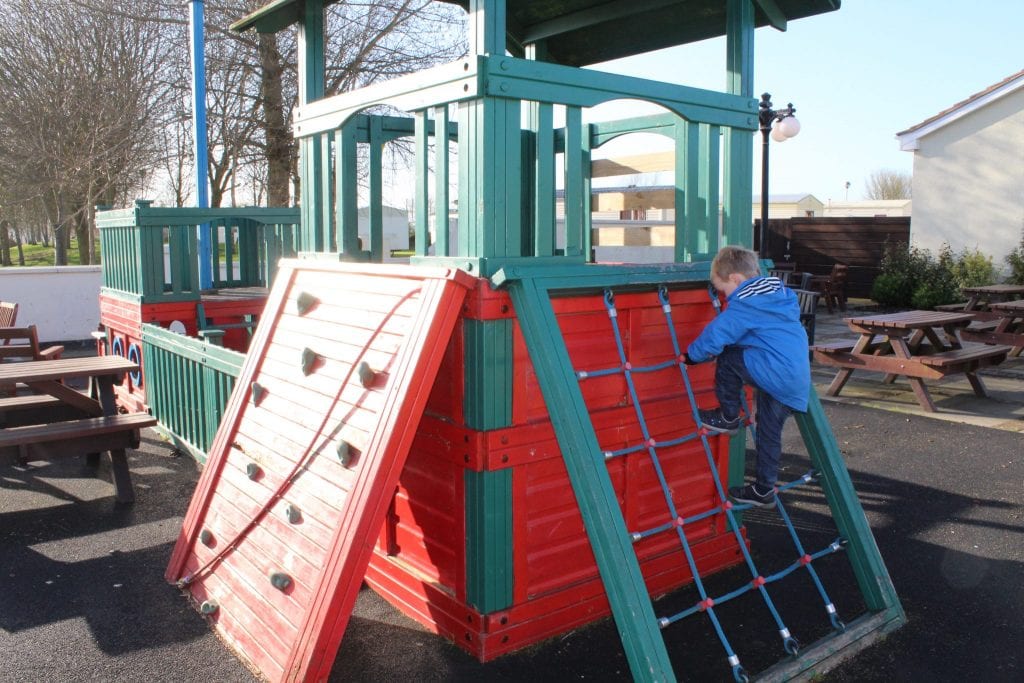 In the evening we ate at the Boathouse bar and restaurant at Southview holiday park. Having eaten at quite a few onsite restaurants in the past we weren't expecting much. But we were pleasantly surprised. The restaurant itself was really tastefully decorated in a sea theme. There was even a boat suspended from the ceiling. All facilities were of a good level of cleanliness, including the touring area.
We all really enjoyed our food and we'd have happily eaten there again. The menu is fairly priced and there is a good choice. The food was well cooked and tasty. All in all, we were happy campers.
The next day Mark went off to the fishing lake by the tennis court and he had a really good days fishing. He caught quite a few different types of fish and even one he'd never come across before. So he was thoroughly chuffed with their fishing lake.
As we had arrived onsite on a Thursday it meant there weren't really many other kids there on the Friday afternoon. So we went for a swim at 2pm when the pool opened for general swimming (it's also open in the a.m). I have to say that we were suitably impressed with the changing rooms. The pool itself was spacious and lovely and warm. Much warmer than our local pool. Jamie took great delight in making me go in the cauldron…. aka the spa pool!
On the way back Jamie was asking if we could go on the mini golf. I would have loved to, but I knew we just didn't have the time. It did look a lot of fun though.
That evening we headed over to the entertainment centre at Southview holiday park to play on some 2p slot machines. Jamie was keen to go on a couple of their rides. We may have to point out to him soon that he may be getting a little bit big for some of the smaller rides!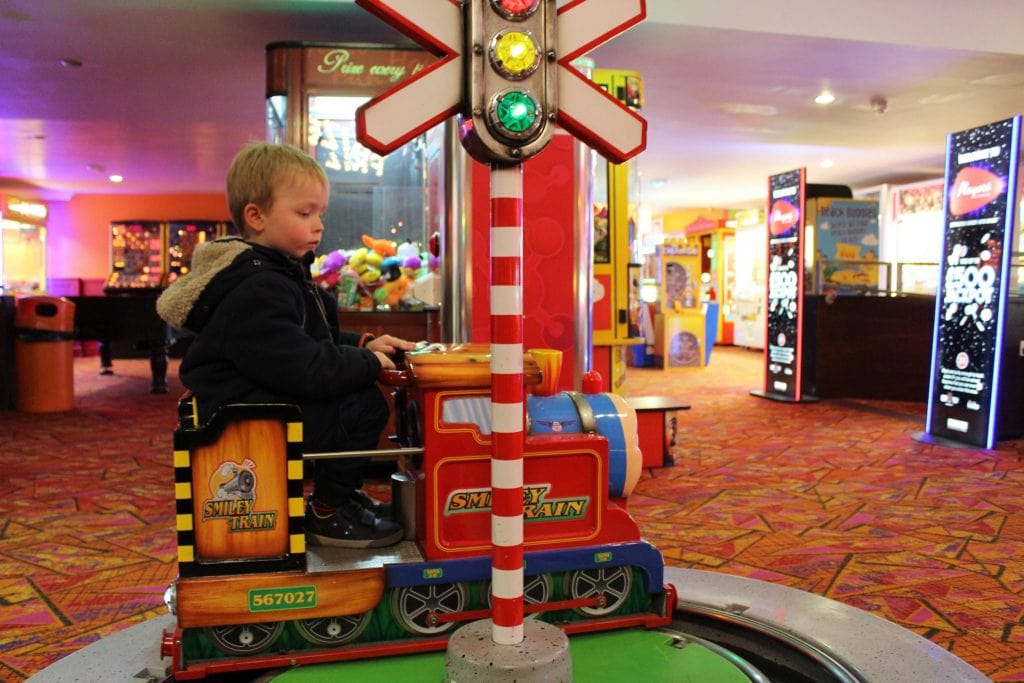 At 6pm we were allowed into the entertainment area. The bar was always well attended, the staff were friendly and polite and there was plenty of seating for everyone.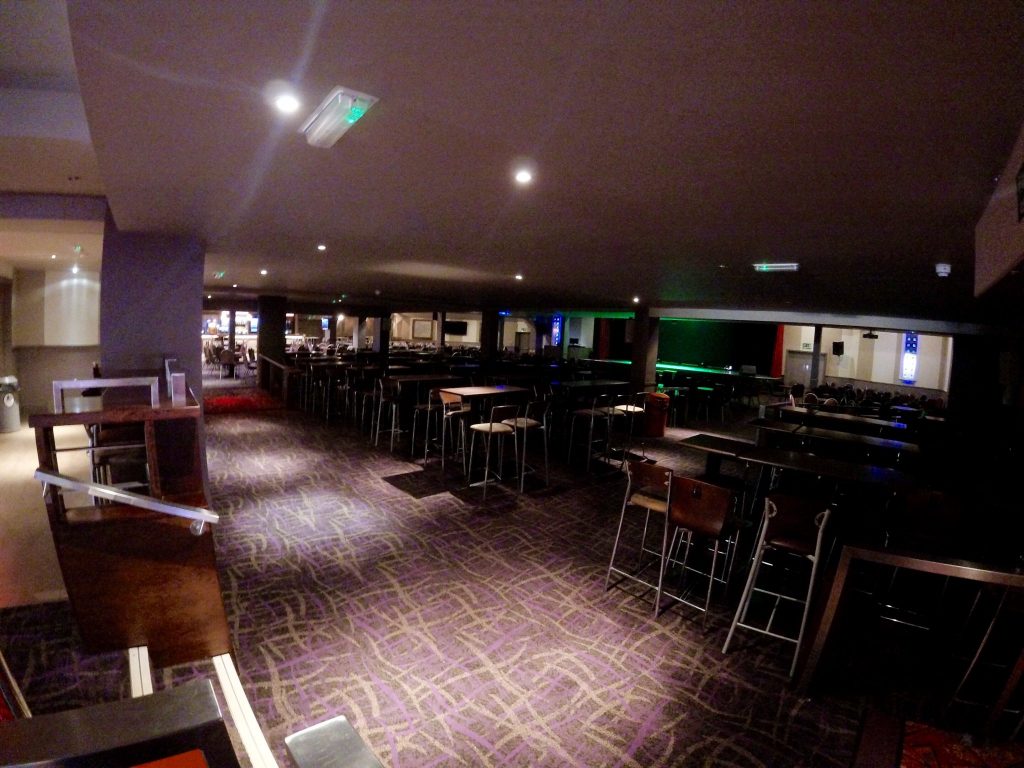 The kid's entertainment started pretty much straight away and went on until 8ish. The staff were all keen to engage with the children and tried their best to have a conversation with our currently shy little boy. It took Jamie a little while to come out of his shell but once confident he was soon up and dancing. Our boy can dance. He has such fab moves, we have no clue where he learnt them from.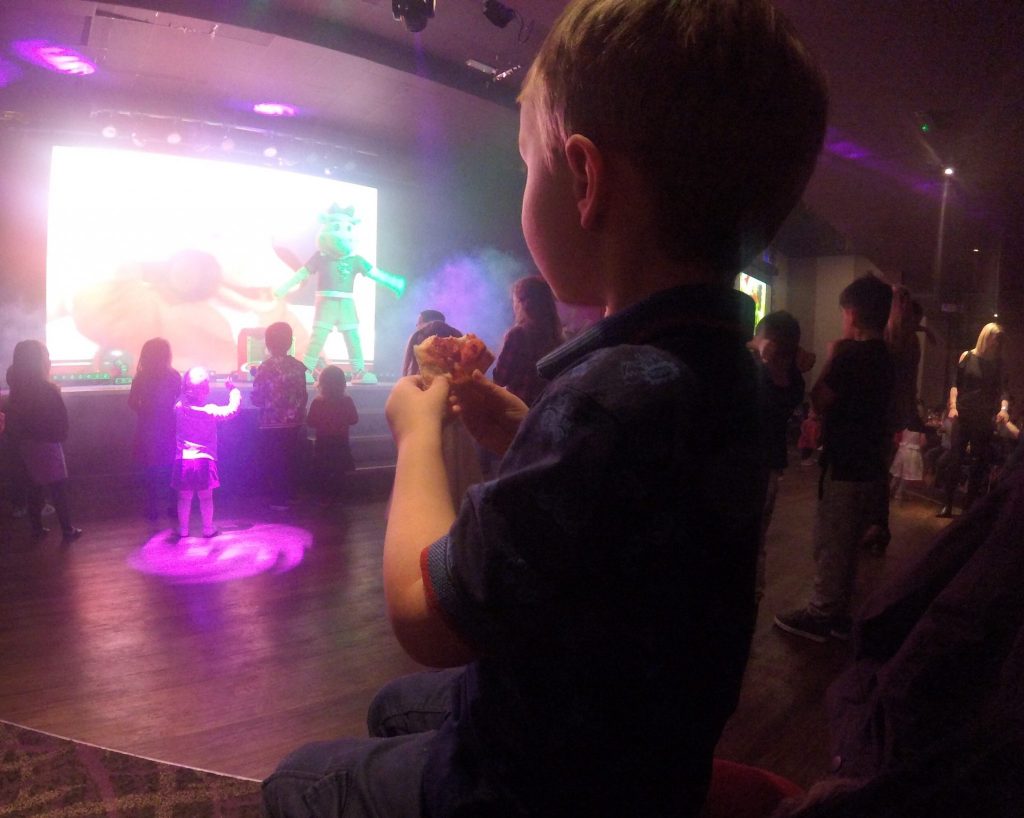 There are plenty of activities for kids to join in with. There were opportunities with the characters and lots of on-stage entertainment from them. There loads of participation opportunities for the kids too with fun and games. If it's not too busy the adults are encouraged to join in as well. All in all the kid's entertainment got two thumbs up from Jamie.
The next day we were invited to review a day out on the rides at Fantasy Island. It's a day out that we all thoroughly enjoyed. We were also blessed with a lovely sunny day. It is a well-known fact that it usually rains when we go camping, this holiday it didn't.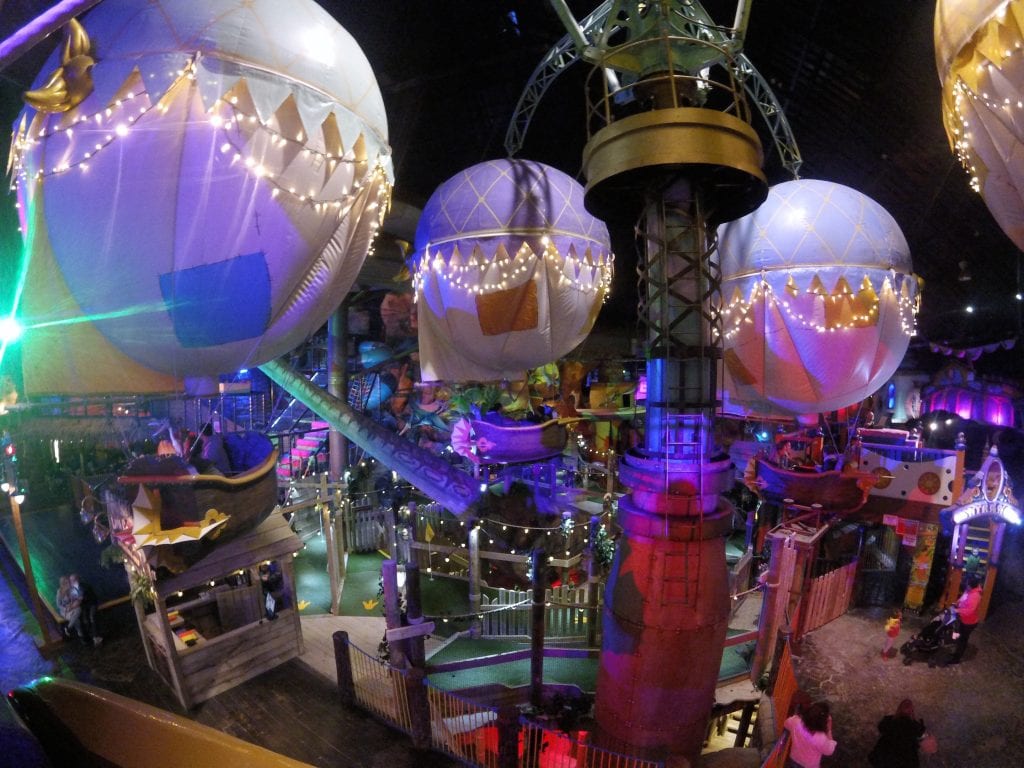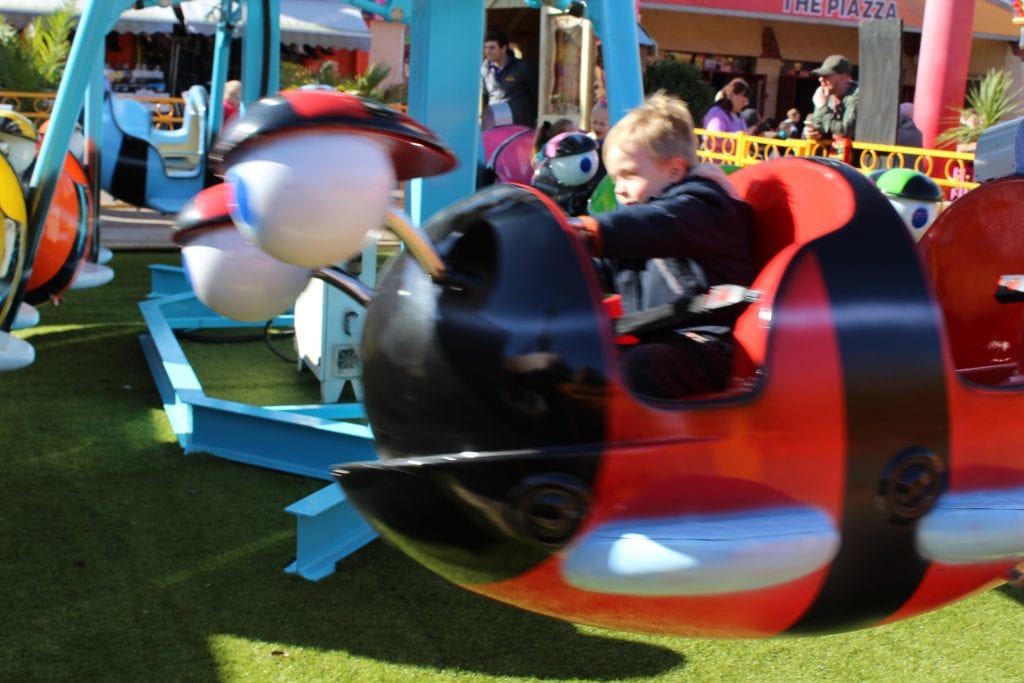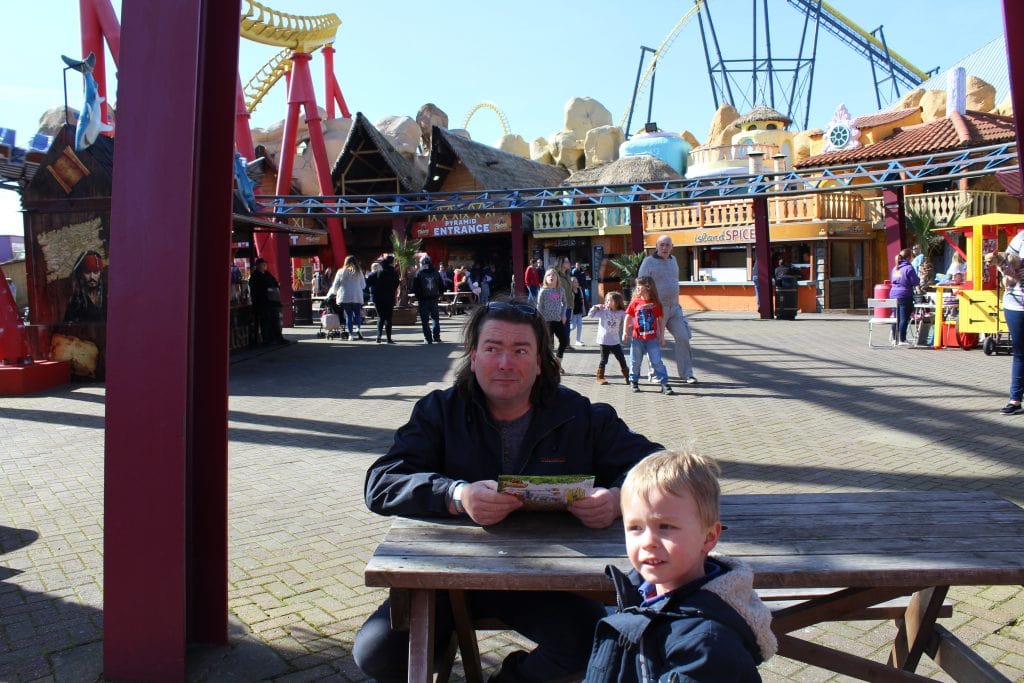 We also went to the evening's entertainment again at Southview as it was so popular with Jamie the night before. Sadly the next day it was time to leave. We were all impressed with the facilities at the site. I usually make suggestions for improvement in a review. I currently can't think of anything.
Further information about Southview, Skegness, Holiday Park
Other facilities not already mentioned at Southview holiday park – there is a 9 hole golf course, many static caravans to rent (some new). The pool also has a flume, sauna and steam room. There are many pool activities during the entertainment season. The boathouse also has a costa coffee stand. The boathouse offers free wifi and there is wifi throughout the site at an extra cost. We tried it, it worked a dream.
As well as the evening entertainment for kids there is bingo afterwards for the adults. Which is then followed by live entertainment. There is also a huge selection of activities for the young and the old throughout the day. Simply click on the 'What's on guide'. Some of these activities are free, some come with a small charge.
The touring site has three different pitch sizes that can be booked – 7m x 4m, 7m x 6m, 8m x 4m or 8m x 6m pitches. Quote from park resorts website. "Each pitch has access to showers, toilets, washing up sinks, fresh water points, water collection points, waste water disposal facilities and car parking. Electric caravans can be hooked up to our electricity stations, and if you choose an Electric Plus pitch, you can also utilise one of our water connections too".
You can watch my Vlog for our stay at Southview holiday park, Skegness here. I hope you enjoyed my review of Southview holiday park.
If you liked my blog review please comment below or like us/share this over on social media. Why not pin this post for later? Simply click on the image below to take you over to Pinterest. This post may contain affiliate links. This will not cost you any extra if you choose to book via this website.
Please note – This post may contain affiliate links. If you click to book this will cost you no extra.