How about starting a tradition with your kids where you visit a different Christmas Market in Europe each year? There are some lovely markets with a whole host of family-friendly activities. You could ride a giant wheel, go ice skating, meet Santa, ride some traditional carousels and so much more. Plus, of course, there are all those wonderful stalls selling gifts and local food and drinks.
We have not included the open dates and times for each of the Christmas Markets below as they vary each year. We have, however, included links to each market so you can easily see when they are open. Some Christmas markets listed below may have a cost to enter.
Germany Christmas Market City Breaks
Cologne, Germany
In the heart of Cologne's Old Town is the House Elves' Winter Fairytale Christmas market (Heinzels Wintermarchen). The market features a wide range of festive stalls selling gifts, food and drink. The ice-skating rink is certainly a highlight.
Families will love the Nicholas' Village Christmas Market which is located in Rudolfplatz. This winter wonderland has half-timer houses, a life-sized crib and candy floss sellers. The Cathedral Market is also another highlight.
The Seaigenberger Hotel Kolk can be found in the Neustadt South which is a great location for exploring Cologne. Offering a high standard of service facilities include 24-hour room service, free WiFi in all rooms, daily housekeeping, a restaurant, gym and a breakfast room. If you visit with a car there is secure parking at a small charge per night.
Just a stone's throw from Cologne's cathedral and the central train station is the Lindner Hotel Cologne. The hotel is an oasis of tranquility and guests are often enticed by the creative cuisine. There are quiet and comfortable modern rooms close to the heart of the city. The spacious bedrooms have air-conditioning, a minibar and all the essentials you'd expect. Guests can enjoy the indoor swimming pool in the adjoining building and there is an on-site Fitness Forum gym. Bikes can also be hired from the hotel.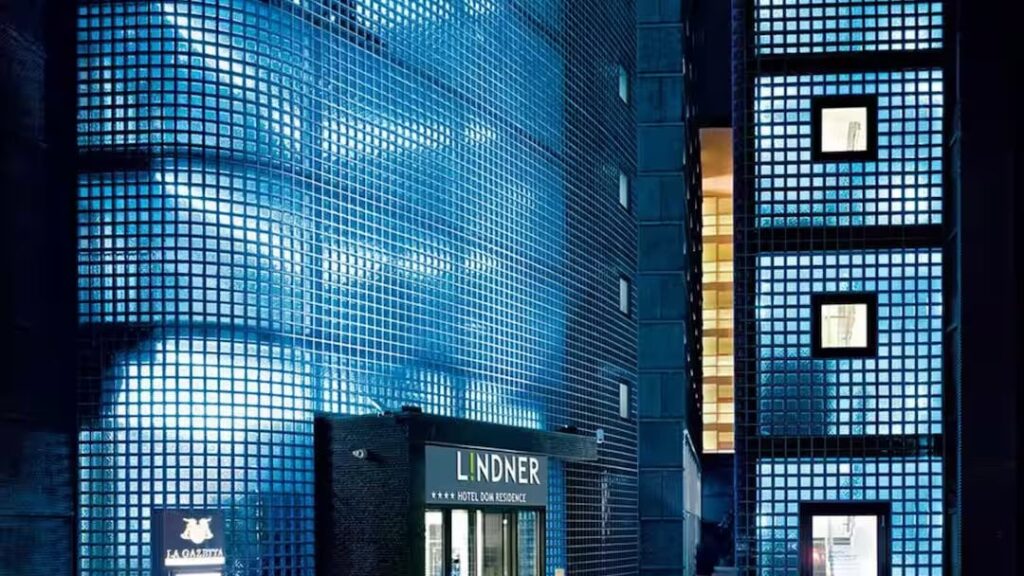 Berlin, Germany
Berlin offers a wide range of Christmas Markets across the city with something to suit all visitors. Located close to Spandau's Old Town is the Family Wonderland which is great for families. There are rides, attractions, crafts and plenty of tasty Christmas treats.
If you are looking for an ice skating rink then you will want to pay the Berliner Weihnachtszeit Market a visit. There is also a 50-metre-high panoramic Ferris wheel and Santa Claus flies through the Berlin skies on his sleigh three times a day for everyone to see. There is also a fun fair with some historical children's carousels.
Close to the Cathedral is the Titanic Gendarmenmarkt Berlin Hotel. It is within walking distance of the city's biggest parks, museums and churches. Guests can enjoy a modern restaurant at the hotel which has a terrace and an open kitchen. You can also relax with a drink in the bar while the resident pianist plays the piano. The hotel has a state-of-the-art gym and a Turkish hammam. Plus there is a sauna and a beauty salon with treatments. Free Wi-Fi is available.
Located within walking distance of Berlin's Cold War relics is the Adina Apartment Hotel Berlin Checkpoint Charlie. There is a wonderful international a la carte restaurant or you can opt for an apartment with its own kitchen. For history buffs, the nearby Checkpoint Charlie was once the most-used crossing point in the Berlin War during the Cold War. Guests can enjoy a swim in the indoor pool and there is also a gym and a sauna.
Austria Christmas Market City Breaks
Salzburg, Austria
One of the most famous Christmas markets in the world is The Salzburg Christmas market on Residenz and Domplatz. For families, you may also want to visit the Hellbrunn Advent Market. Children can grill sausages and bread on a stick over a campfire, ride the Christmas train, see animals, write a letter to Santa and play in the dwarf village.
In front of the Hellbrunn Pleasure Palace, there are over 700 conifers that have been decorated with thousands of baubles and fairy lights. There is also a pretty winter walk around the fountains. You can visit Hellbrunn from Salzburg via train or bus. We have included a hotel in the centre of Salzburg which is approx. 9-minute walk to the main market.
A historical hotel located in the heart of the city is the Hotel Am Mirabellplatz. It was originally built in 1653 as a residential palace for the Archbishop and later turned into a hotel in the early 1800s. The lobby retains its old elegance with red marble floors and arched ceilings. Free Wi-Fi is available and there is a lounge area. The facilities are limited but breakfast is served daily and you can help yourself to free tea, coffee, juice and water in the lounge.
Vienna, Austria
Vienna is considered one of the best Christmas Markets for families in Europe. The most well-known is the traditional "Vienna Magic of Advent – Viennese Dream Christmas Market" which turns the city hall into a Fairytale land.
There are around 100 market stalls and a wonderful 12-metre-high hand-painted carousel. Kids can sample festive drinks with kids' punch and hot chocolate. Head over to Rathauspark which has a reindeer train, a Giant Ferris Wheel and an oversized advent calendar. There is also an ice skating rink in Vienna.
With a spa and a Mediterranean-inspired restaurant, the Steigenberger Herrenhof is a popular city centre hotel. Guests can use the spa at an additional cost. It has a Finnish sauna, treatments and a relaxation area. Guests can relax in the bar with a drink or work out in the fitness room. The hotel has free Wi-Fi, 24-hour room service and parking is available at an additional cost.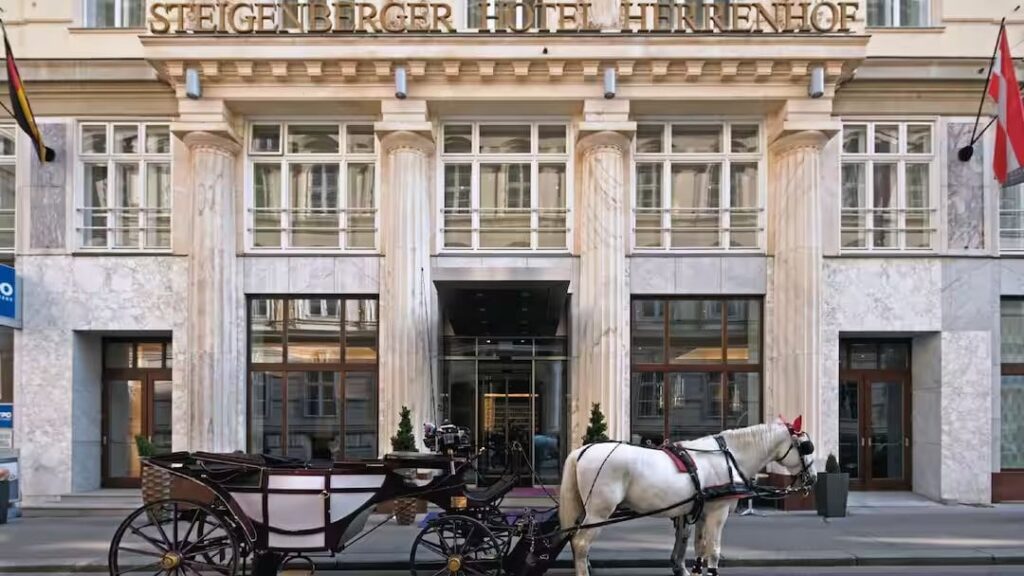 Denmark Christmas Market City Breaks
Copenhagen, Denmark
One of the best Christmas markets in Scandinavia can be found at Tivoli Gardens in the centre of Copenhagen. There are wonderful Christmas decorations, food stalls and gift stalls. Children can meet Santa and with a ride ticket there are plenty of fun rides for all the family. There is a wonderful light show in the evening and there are other market stalls outside of Tivoli.
The Hans Christian Anderson market has stalls named after his fairytales. There is also a mini circus train, an ice rink and a Christmas caravan.
As one of the hotels closest to Tivoli Gardens the Tivoli Hotel is popular with families. The hotel was designed by the architect Kim Utzon and it is a great and unique addition to the city. Guests can enjoy a swim in the large indoor pool. Other facilities include a sauna and a gym and there is free Wi-Fi for all guests. You also have a number of restaurants to choose from including the Steak Restaurant MASH penthouse, Tivoli View, Sticks'n'Sushi Skybar and the Restaurant Tivoli Brasserie.
The Comfort Hotel Vesterbro is a large modern hotel located just a short distance away from Tivoli Gardens and the main train station. Guest rooms are well-appointed and come complete with modern amenities for your comfort. There is an on-site restaurant which serves up mouth-watering culinary delights. Guests can also relax in the bar with a refreshing drink. The hotel offers a bicycle hire service and there is also a gym.
Belgium Christmas Market City Breaks
Brussels, Belgium
A highlight of the Christmas market in Brussels is the Sound and Light show at the Grand Place. It is simply stunning. Here there is also the Brussels Christmas tree and a large Nativity Scene. As well as there being plenty of market stalls there is also a big Ferris wheel, an ice skating rink, carousels and many other attractions.
A brand new hotel located in the heart of the city is the Holiday Inn Express Brussels Grand Place. It is within walking distance of major transport links including Brussels Central Station, the Metro plus tram and bus connections. A buffet breakfast is included in your room rate and their bedrooms are contemporary in style.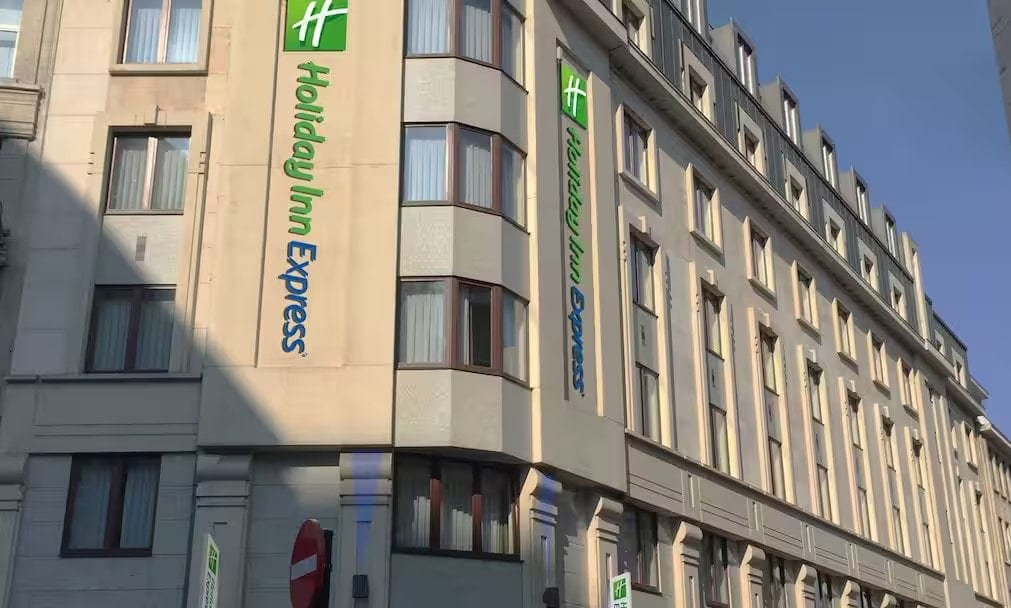 Located in the city centre is the 4* hotel nh Brussels Carrefour D L'Europe. It is situated close to the Grand Palace and the nearest station is the Central Station. On-site there is a restaurant and a bar. All rooms have air conditioning, a safe, free WiFi, a minibar and other facilities. There is a charge to use their car park.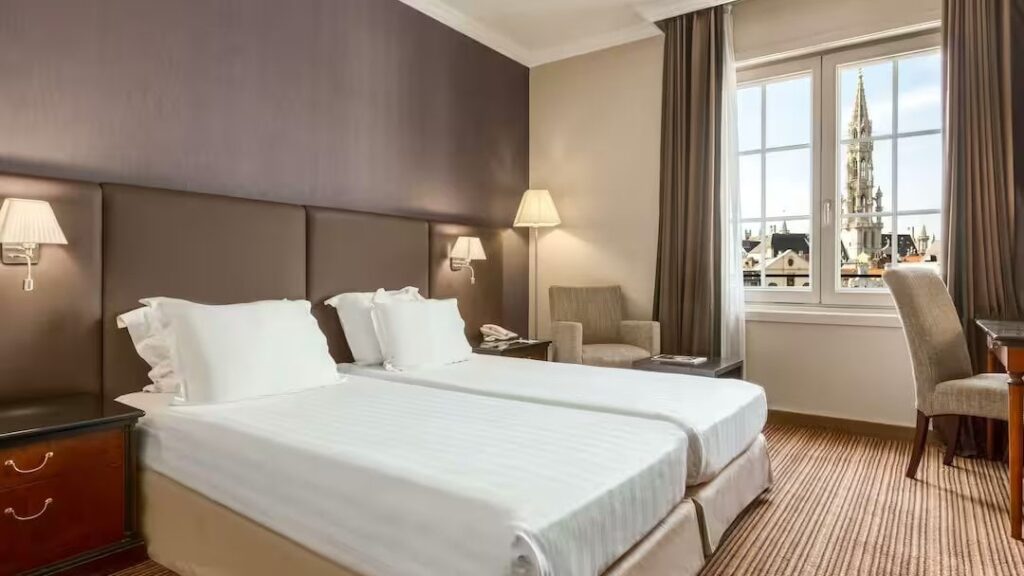 Sweden Christmas Market City Breaks
Stockholm, Sweden
If you are hoping for snow at a Christmas Market then visiting the Christmas markets in Stockholm, Sweden could be your best bet. It isn't guaranteed but it is the furthest north of all the Christmas markets on this list.
Stockholm has a number of beautifully lit Christmas trees and more than 40 streets and squares are full of lights and decorations. There are ice skating rinks, plenty of stalls and lots of treats.
In the heart of Stockholm's Old Town is the Scandic Gamla Stan Hotel. The Gamla Stan Metro/Underground station is nearby and the building itself dates back to 1650. There is a breakfast room and the hotel has Wi-Fi plus a 24-hour reception.
Join in the conversation and discover more great days out over on Facebook and Instagram