Are you looking for somewhere to pick your own pumpkins in the East Midlands? We have found a few pumpkin patches that are open in 2021 across Nottinghamshire, Derbyshire, Leicestershire and Derbyshire. Happy picking folks. Details for each event are listed below.
Pumpkin Patches – PYO Pumpkins – Halloween – Lincolnshire, Nottinghamshire, Derbyshire, Leicestershire – East Midlands
If you are an attraction and would like a bigger feature or regular/one off promotion on Facebook please get in touch with suzy@wheretogowithkids.co.uk. We have a large UK day out following.
Please keep up-to-date with government guidance before booking or visiting. We are unsure of the following attractions policies on cancellations of events. Please check with them in advance. It may also be an idea to check with the attraction that everything is as advertised the day before you visit. Many of the places listed below require you to prebook in advance, please consult their website for booking information.
Top Tip for visiting a pumpkin patch this October – wrap up warm and WEAR WELLIES 🙂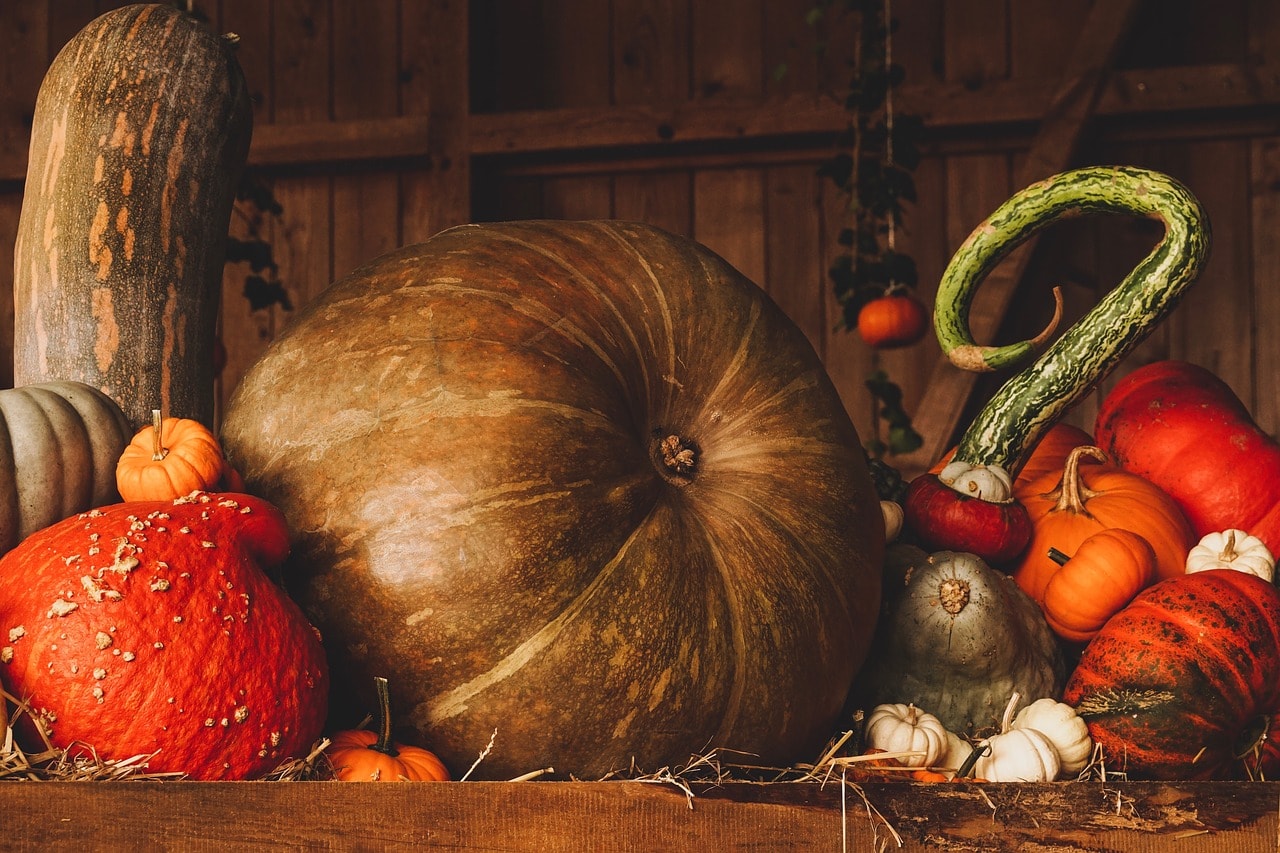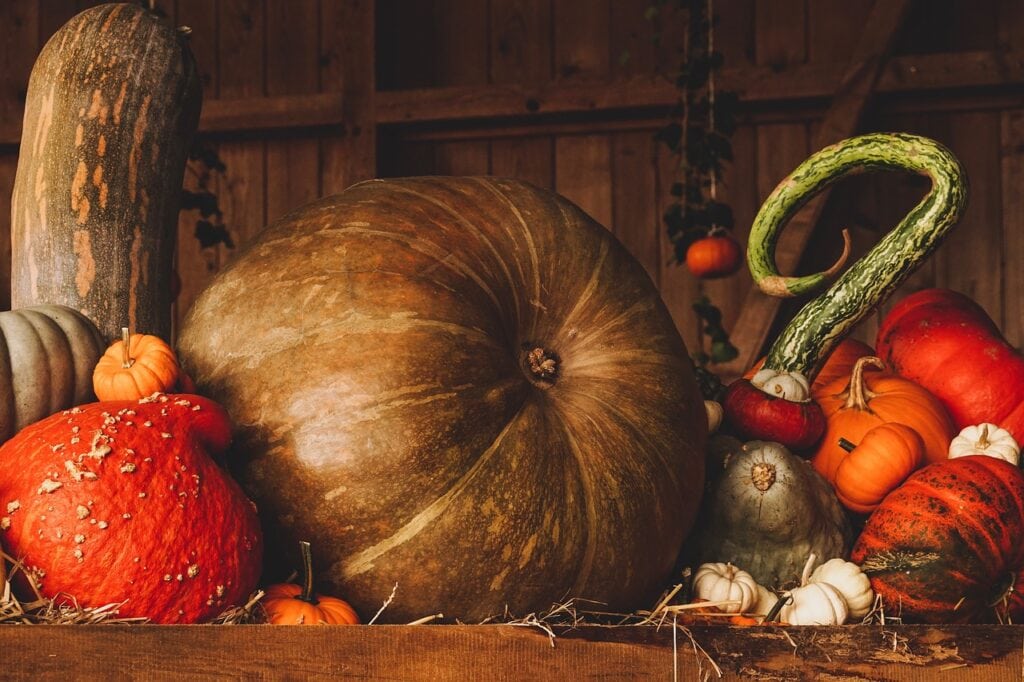 Bell's Pumpkin Patch – near Boston, Lincolnshire – Tickets on sale now
Our stunning and unique displays offer fantastic photo opportunities for all and our patch offers so much more than any other patch in the UK. Home to Britains Biggest Pumpkin Cannon, join us as we fire our pumpkins across the fields raising money for charity. After a busy day at the patch, pop to our fantastic pumpkin supermarket and halloween shop to stock up on all your goodies.

Bell's Pumpkin Patch
Address: Low Field road, Benington, Boston, Lincolnshire, PE22 0EE
When? 16th & 17th October, 23rd to 31st October
How much/do you need to prebook? – A ticket is £6.00 per person or £22 for 2 adults and 2 children. You need to prebook. Fire the cannon is £5 per person and must also be prebooked.
---
Bluebell Dairy Pumpkin Festival – Derbyshire – Tickets on sale now
A pumpkin picking patch with thousands of pumpkins, Halloween trail, and daily spooky shows, there's always something frightening for you to enjoy! Join us at Bluebell Dairy for our fantastic festival. FREE Pumpkin with every child ticket* Plus much more……

Bluebell Dairy
Address: Locko Rd, Derby DE21 7AR
When? 23rd to 31st October
How much/do you need to prebook? Adults from £9.95, children from £11.95 age 1-16, includes a free pumpkin. Prebooking is essential, numbers are limited.
---
At Cattows farm in Leicester, we will have over 200,000 pumpkins, squashes and ornamental gourds for you to choose from in 2021. Our selection includes many different varieties, such as our warty Goosebumps pumpkins, the white varieties called snowman, snowball and ghost and the ever popular mini Munchkins. We will have 40 different varieties growing in 2021. Visiting the farm and picking your own pumpkins is a fun day out for all the family. We also have lots of other things you can do at the farm.

Cattows Farm
Address: Cattows Farm, Swepstone Road, Heather, Leicestershire, LE67 2RF
When? Open 7 days a week from 1st-31st October. Mon-Sun 9 am to 5 pm.
How much/do you need to prebook? There is no cost to visit you can just pay for the pumpkins you pick. There is a charge for some of the extra activities. You do not have to prebook but it can get very busy.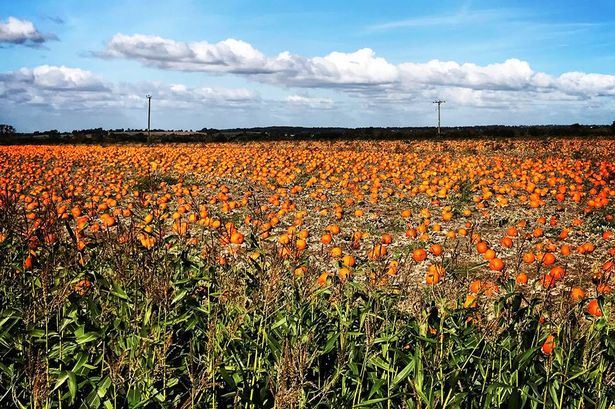 ---
Take your pick of the Doddington Hall Pumpkin Patch this October and take your pumpkin home to carve up a creepy scene for your doorstep or pick up delicious seasonal recipe ideas from the Farm Shop. *Please note that dogs (on leads) are only allowed in the area next to the patch and not in the patch.*

Doddington Hall
Address: Main St, Doddington, Lincoln LN6 4RU
When? Patch open 2nd to 31st October, daily 10am-4pm (while stocks last)
How much/do you need to prebook? Free entry to patch. No tickets are required. Pumpkin prices are dependent on size.
---
March House Farm will be going ahead with our Pick a Pumpkin event again this year. The Pumpkin Patch is closer this year and wheelbarrows will be available to help you haul your picks back to the car. We will have Face-painting available on the weekends. There will be an area to carve your pumpkins, if you prefer to leave the mess here. And on the walk to the patch you can enjoy a straw bale climbing frame and photo points along the way! There will be no charge to pick your own, you just pay for your chosen Pumpkins.

March House Farm
Address: Top End, Great Dalby, Melton Mowbray LE14 2HA
When? This will run from 16th-31st of October
How much/do you need to prebook? Free entry to patch. No tickets are required. Pumpkin prices are dependent on size.
---
Join us at Maxeys Farm Shop for our famous p..p..pick up a pumpkin festival. Plenty of activities, food, spooky gifts and the award-winning farm shop. Additional activities in the past have included a spooky woodland walk, themed tractor rides, BBQ and more.

Maxeys farm shop
Address: Hockerton Road, Kirklington, Notts, NG22 8BP
When? 9th October to 31st October 2021 9 am to 5 pm
How much/do you need to prebook? Admission £2 per person, under 16's free – 9th to 15th October (off-peak). Admission £3 per person, under 16's free – 16th to 31st October (peak). No need to book, just turn up! Mini Squashes start from 50p. Pumpkins start from £2.
---
Mr Pumpkin – Derbyshire – Tickets on sale now
Mr Pumpkin is a fourth generation arable farm, located in Morley, approximately 4 miles outside of Derby City Centre. We first opened to pumpkin pickers in 2017, planting around 7,500 pumpkins for people to choose from. We were blown away by all the positive feedback and happy smiley faces, so what did we do….we grew EVEN MORE! This year we have planted almost 90,000 different pumpkins, and over 40 different varieties to choose from. Orange pumpkins, white pumpkins, star shaped pumpkins, giant pumpkins, teeny tiny pumpkins, warty pumpkins, striped pumpkins, ugly pumpkins, we really do have the perfect pumpkin for every pumpkin household this Halloween.

Mr Pumpkin
Address: Lime Farm Mansfield Road, Derby DE7 6JU
When? 3rd, 9th, 10th, 16th-24th October
How much/do you need to prebook? Ticket only event, Under 16's are free. 16 and over are £2 each.
---
Set in the rolling Nottinghamshire countryside a few miles north of Nottingham, this family-run 'Pick Your Own' has 1000's of pumpkins, squashes and gourds for you to choose from. Sorry no dogs.

Nottingham's Pick Your Own
Address: Oaks Lane, Oxton, Southwell, Notts, NG25 0RH.
When? From 13th to 31st October.
How much/do you need to prebook? There is no need to book and they have free admission and car parking.
---
Come along to our family-friendly event and choose your pumpkin in the field where it has grown. Whether you want to carve a ghoulish face, make a delicious pumpkin pie or decorate your home there is a perfect pumpkin for everyone. Join in the happy atmosphere whatever the weather but please make sure you come in appropriate footwear as the Pumpkin Patch can be muddy! There is plenty of parking with a toilet on site and wheelbarrows are provided. Prices start from £1. After choosing your perfect pumpkin why not stay & enjoy a delicious pumpkin muffin and a hot drink, served at The Kettle & Cake. We will have the fire baskets lit so do stay, relax and enjoy the warmth.

Red house farm
Address: Redhouse Farm, Waddingworth, Lincolnshire LN10 5EE
When? October 9th and 10th, 16th and 17th, 23rd to 31st October
How much/do you need to prebook? Free entry, just pay for what you pick, prices start from £1 and increase according to size.
---
Scaddows Farm PYO – Derbyshire – Not opening for PYO pumpkins in 2021
Info from a previous event – Details to be finalised but we will have our PYO Pumpkins and the Free Spooky Halloween Trail for you all to enjoy! At this time we do not plan to run a booking system and will employ a similar system of spacious car parking and queuing systems to keep everyone safe during their visit. More details to follow.
Address: Scaddows Farm, Scaddows Lane, Ticknall, Derbyshire, DE73 7JP
How much/do you need to prebook? N/A
---
We accept both CASH and CARD. Pumpkins are priced according to size (Approx £1 – £10+). You pay for what you pick! Suitable footwear for a field ie. Wellies. PLEASE BRING YOUR CUTTERS OR SCISSORS. PLEASE NOTE- we will not be supplying these on site. To ENSURE your pumpkin lasts, we recommend to store UNCARVED in a dry, cool place, however we cannot guarantee it will last until Halloween

School farm soft fruit
Address: School Farm, Gamston, West Drayton, Retford, DN22 8DB
When? Open 1st-3rd/8-10th/ 15th onwards,10am-5pm (Last pick 4:30 pm)
How much/do you need to prebook? No entry or parking fee. No booking is required.
---