Here it is my 40 best summer events across the East Midlands to keep you busy all summer. This list includes events in Lincolnshire, Nottinghamshire, Leicestershire, Northamptonshire and Derbyshire. All events are family-friendly. Enjoy and report back by following us on social media. We'd love to hear what you have or haven't enjoyed.
Please check with the attraction that everything is as advertised before you visit.
Things to do East Midlands Summer 2022
---
When? Various dates see below
Address: Belvoir Castle, Grantham, Leicestershire, NG32 1PE
A Bit About – 23rd – 24th July English Civil war weekend. 6th-7th August Napoleonic re-enactment. 20th August Firework champions. 3rd-4th September Medieval weekend.
More about Belvoir Castle
---
When? Sat 27th – Monday 29th August
Address: Bolsover Castle, Castle St, Bolsover, Derbyshire, S44 6PR
A Bit About – "Experience the exhilarating spectacle of speed and skill as four legendary knights compete for honour and glory in the Grand Medieval Joust. See lances shatter, feel the thunder of hooves and hear the roar of the crowd as reputations are won and lost."
More about Bolsover Castle
---
When? 1st – 4th September
Address: Peterborough, Stamford, Lincolnshire, PE9 3JY
A Bit About – "The world's greatest 5* equestrian event, acknowledged globally by leading riders as their ultimate competitive goal, Land Rover Burghley is also a key date in the summer social season. Fantastic crowds come from all parts of the country to witness exhilarating equestrian action while also browsing the world renowned shopping avenues and enjoying the many other attractions and activities on offer in this truly stunning location."
More about Burghley House
---
When? Various dates please see their website
A Bit About – Classic tale of Cinderella "Full of song, mirth, and joy for the summer ahead, join us on Cinderella's journey of a lifetime to a magical ball where nearly anything is possible especially if it is before midnight."
---
When? 2nd – 4th September
Address: Chatsworth House, Bakewell, Derbyshire, DE45 1PP
A Bit About – "The Chatsworth Country Fair is one of England's most spectacular annual outdoor events. Held in the Chatsworth Park in the heart of the Peak District in Derbyshire, we have visitors from all over the country join us for a family fun day out." Plus other summer events, please see website for further information (via the link above).
More about Chatsworth House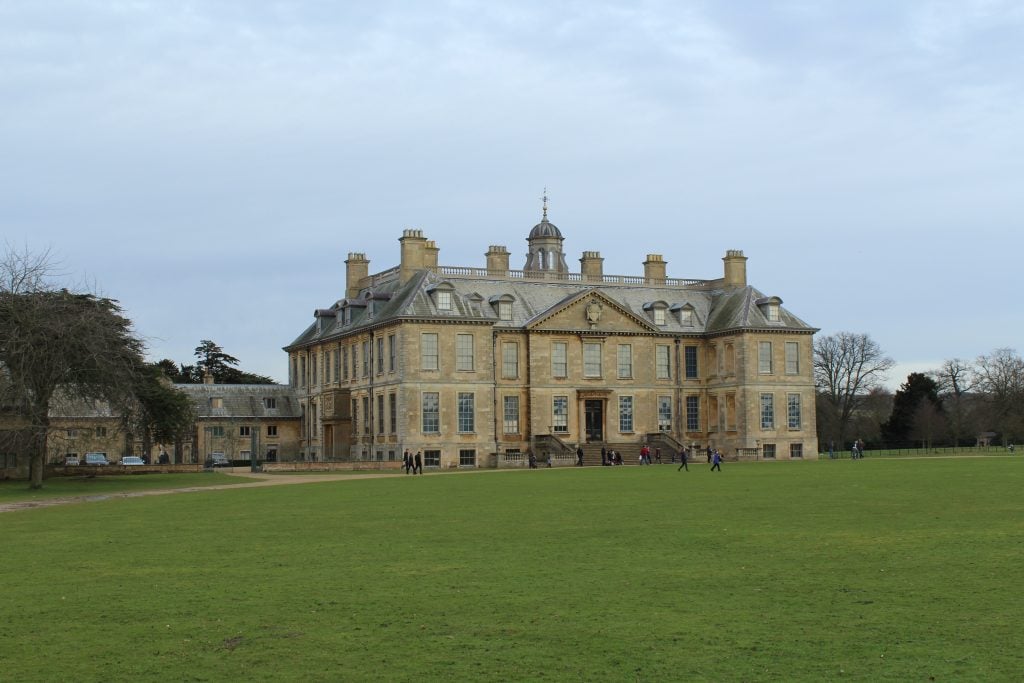 ---
When? Various dates over the summer
Address: Rawdon Rd, Ashby-de-la-Zouch, Swadlincote DE12 6GA
A Bit About – The Outdoor Arena at Waterside supplies a superb range of events and extra entertainment throughout the year. This summer tribute acts include Abba, Michael Jackson, Robbie Williams AC/DC and more.
---
When? See below
Address: Crich Tramway Village, Crich, Matlock, Derbyshire, DE4 5DP
A Bit About – 1st – 2nd August Build It. "Fairy Bricks will be back with an all-new design for you to help create an incredible LEGO® built picture." 13th-14th August Sounds of the 1950s and 60s. "Get nostalgic with a lively weekend of music from these popular decades." 15th-19th August Discovery week "Bring the family for five days of fun learning. Discover Albert, the horse tram driver".
More about Crich Tramway Village
---
When? Every day until the 4th of September
Address: Gulliver's Kingdom, Temple Walk, Matlock Bath, Derbyshire, DE4 3PG
A Bit About – "Join the Beano Mischief at Gulliver's Kingdom, Matlock Bath. Dennis & Gnasher will be appearing each day at intervals in the park until 4th Sept.
More about Gullivers Kingdom
---
When? 30th & 31st July
Address: Hall Grounds, Heckington, Sleaford NG34 9JF
A Bit About – "Held on the last full weekend in July, nothing quite matches Heckington Show for the relaxed way that it combines the intimacy of a village show with the expectation of the national stage.  ​Heckington Show is a true family day out, a quintessentially English Summer occasion for families and friends to enjoy and take part in an event that brings competition and cooperation, pride and pleasure, sunshine and smiles to a Summer's day."
---
When? 16th July to 4th September
Address: Heights of Abraham, Dale Rd, Matlock Bath, Derbyshire, DE4 3NT
A Bit About – "Another chance to see this spectacular new show. Take a seat at the summit and watch as Mr Punch returns centre stage to tell his new tale."
More about Heights of Abraham
---
When? 6th August
Address: East Kirkby, Spilsby PE23 4DE
A Bit About – "This is our annual full airshow and is run to help raise funds for the on-going restoration of Avro Lancaster NX611. We have limited tickets to 5,000 so it is vital that you try and buy your tickets early as we sold out last year. We will have re-enactors, Lancaster taxi runs, trade stalls, vintage cars, military vehicles and much more to give you an excellent family day out."
---
When? 20th-21st August
Address: Lincoln LN2 2NA
A Bit About – "Lincolnshire Steam and Vintage Rally is held on the Lincolnshire Showground in August of every year. It has over 1500 exhibits and a big reputation. Go back to yesteryear and discover these magnificent machines from Steam Engines Vintage Vehicles & Motorcycles to Tractors & Stationary Engines."
---
When? See below
Address: Station Road, Ludborough, Lincolnshire, DN36 5SQ
A Bit About – 24th July Pirates of Ludborough. "Come and join us on an adventure into the world of pirates at our new event." 7th August Ride the Wild West. "Let us take you back to a time of cowboys & the wild west with The Turkey Creed Renegades… Visiting with a Wild West Day you'll always remember !!" 21st August Teddy Bear's day. 28th & 29th August Fancy dress let's party.
More about Lincolnshire Wolds Railway
---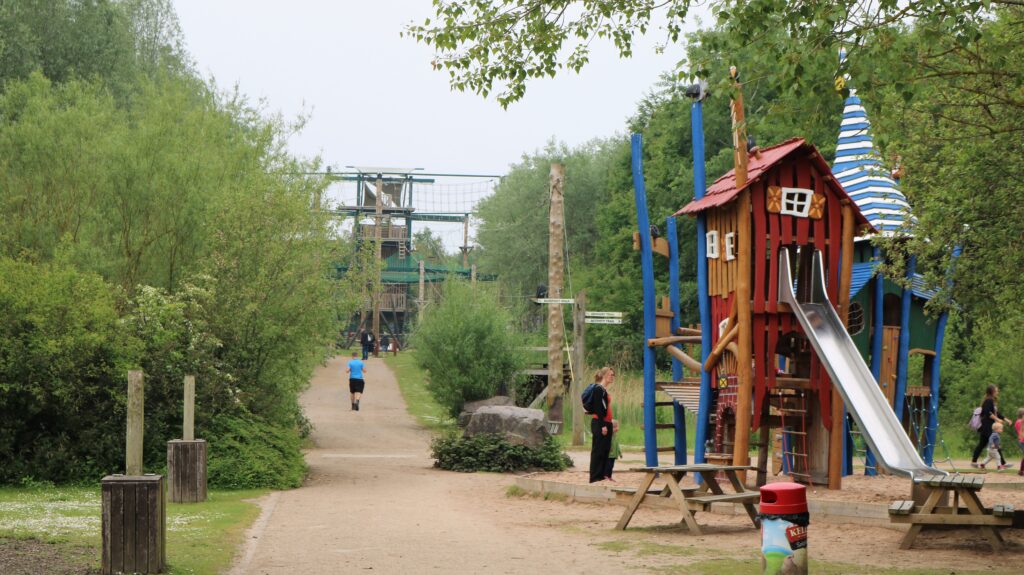 When? 31st July
Address: Legsby Rd, Market Rasen LN8 3EA
A Bit About – "Join us for our Family Extravaganza Raceday! Enjoy a fantastic day of racing, complete with activities for the whole family. There is entertainment for all ages to enjoy with inflatables, face painting, kids racecards and animal encounters with ZooLab &  Rand Farm Park."
---
When? Various dates see below
Address: Matlock Farm Park, Jaggers Ln, Matlock, Derbyshire, DE4 5LH
A Bit About – 16th July Professor Paul Temple's Punch and Judy show. 24th July the BIG bubble man. 7th August Jurassic fun day. "Learn about Rita the great T-Rex and several baby dinosaurs at outdoor shows throughout the day, see them wander the park to get up close for photos and maybe hop aboard the Jurassic-themed bus for games and dig site fun."
More about Matlock Farm Park
---
When? 27th – 29th August
Address: Butterley Station, Ripley DE5 3QZ
A Bit About – "Step back in time and experience travel as it would have been over 100 years ago.  Join us and experience travelling in Midland style. For two special weekends, the restored vintage carriages will be brought out of the museum to operate train services for visitors."
---
When? July 23rd
Address: Normanby Rd, Scunthorpe DN15 9HU
A Bit About – "Scouting For Girls bring their chart-topping hits to the Normanby Hall stage, featuring singalong pop anthems such as 'She's So Lovely', 'Heartbeat' and many more. With fantastic support bands also appearing, this is an event not to be missed! Throughout the night you will be able to grab a tasty bite to eat from a selection of food traders onsite. Also, our very own onsite bar, 'The Normanby Arms', will be selling a full range of alcoholic and non-alcoholic beverages."
---
When? 5th – 7th August
Address: Victoria Embankment
A Bit About – "The East Midlands' biggest free festival returns to the banks of the Trent, celebrating summer as this hugely popular mid-summer festival returns. More details to be announced nearer the date."
---
When? 29th August – 4th September
Address: Rand, Market Rasen LN8 5NJ
A Bit About – "You can meet Pete the walking roaring T-rex and his dinosaur friends. You and the family can also join in lots of pre-historic fun and enjoy all the activities at Rand Farm." Plus 13th August Rand festival family night.
---
When? See below
Address: Rockingham Castle Estate, Rockingham, Market Harborough LE16 8TH
A Bit About – Rockingham Castle is hosting a number of family-friendly events this summer. 23rd July 21st Century Abba tribute. 7th August Civil War Day. 11th August Pride and Prejudice outside theatre performance. 21st August Teddy Bears picnic.
More about Rockingham Castle
---
When? 2nd July – 4th September
Address: Rufford Abbey Country Park, Ollerton, Nottinghamshire, NG22 9DF
A Bit About – "Come and walk around the roarsome trail in Rufford woodland where you will encounter displays of dinosaurs, superheroes and lots of other roarsome things!"
Find out more about Rufford Abbey
---
When? Various dates throughout the summer holidays
Address: Skegness Raceway, Marsh Ln, Skegness, Lincolnshire, PE24 5JA
A Bit About – They have plenty of summer events at Skegness raceway. Such as a summer special days with Slingshot Monster Truck car crushing. Broke FMX Motorcross stunt team and more.
More about Skegness Raceway
---
When? 23rd and 24th July
Address: Wollaton Park, Nottinghamshire
A Bit About – "Splendour Festival is Nottinghamshire's biggest festival. In 2022, we're going bigger and better than ever before with the news that Splendour will expand to the whole weekend! Set in the beautiful surroundings of Wollaton Hall & Deer Park, attendees can enjoy 5 stages of music that spans all genres; from fast-rising stars to world-class performers, and musical icons, Splendour line-ups are always a wonderful mix of acts that can be enjoyed by the whole family."
---
When? 27th July Chaddesden park, 28th July Darley Park,
A Bit About – "The two-day event is back this year at Chaddesden Park and Darley Park. All you need to do to take part in the fun is dress up like a superhero, bring a picnic, and enjoy the free activities. Prizes will be given to the best-dressed superhero!"
---
When? 12th – 14th August
Address: Thoresby Park, Netherfield Ln, Newark NG22 9EP
A Bit About – "The Gloworm Festival is now a 3-day festival that has been specially created for grown-ups and their little people. We invite our festival goers to come and play in a warm, welcoming and creative environment, lose their inhibitions, let their hair down and have some fun. Here at the Gloworm Festival, we believe that children are the most important people in the world, which is why this event is aimed at families with children aged 0-13, with plenty for teenagers and grown-ups to enjoy too."
---
40 Best Summer Events East Midlands 2022 – Things to do