We start our challenge to visit at least 10 different National Trust properties with a fun and muddy day out to Belton House. Belton House is a great day out in Lincolnshire for adults and children and with recent extensions to their outdoor playground you can spend many hours here.
Belton House Review – Reasons to Visit
Reason 1 – We started our day over at the Ride play café. This can get busy on colder days so if you want to eat lunch here then it's worth popping over to get a token for your 1 hour slot. The ride café not only has hot and cold lunch food but there's also delicious cakes and biscuits and hot and cold drinks if you just want a snack. This is not soft play, it is wooden adventure play, so it is perhaps not for the younger children. Jamie is 3.5 and can only just climb up the steep areas to the top. Adults are allowed on to assist younger children. There are slides and rope bridges, a playhouse, tunnel and much more.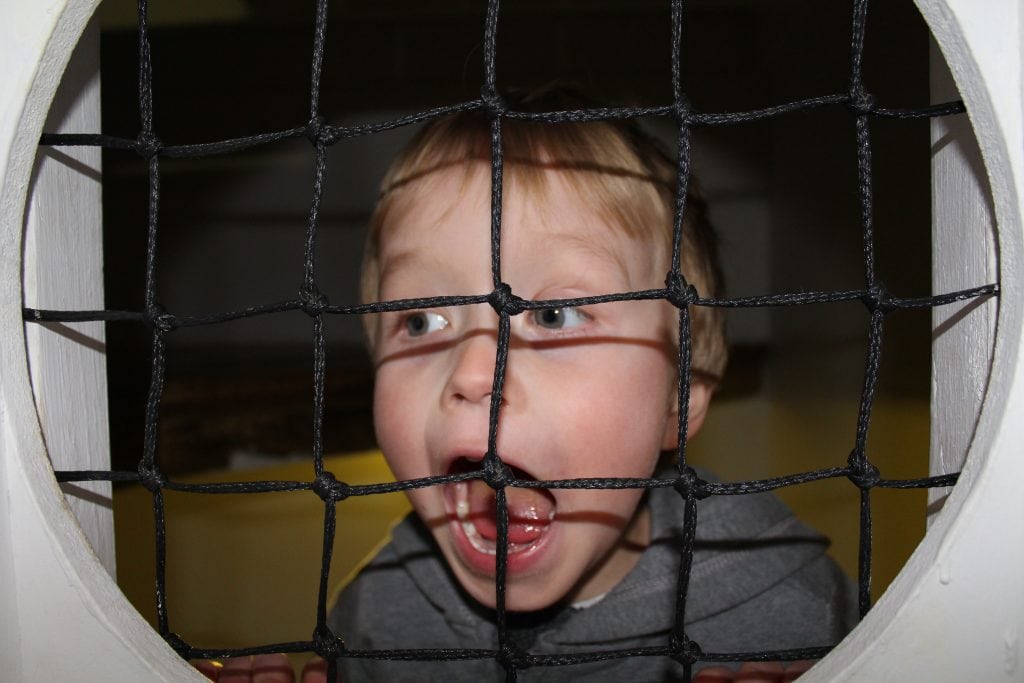 Reason 2 – The outdoor adventure playground at Belton House. It is vast and I mean vast. It just goes on and on. There's something for everyone. There's slides, climbing and adventure areas, sea-saws, water play, log jumping, bridges, zip wire, musical instruments, swings, playhouses, den building and much more. Not everything is suitable for young children but you will certainly find plenty of things they can join in with. Today we embraced mud, well we tried. If you come on a winter's day expect mud and expect your kids, and yourself, to get dirty. I put Jamie in an all in one splash suit, he still fussed about his hands…but that's Jamie for you.
Review Belton House, Lincolnshire
There are 2 points of access to the outdoor playground at Belton House. One is near where you enter the grounds at the ticket office. The other is if you've just come from the house area and head right. This was a lovely way to enter because of the river running under the bridge.
Here are a few more photos from the adventure playground at Belton House.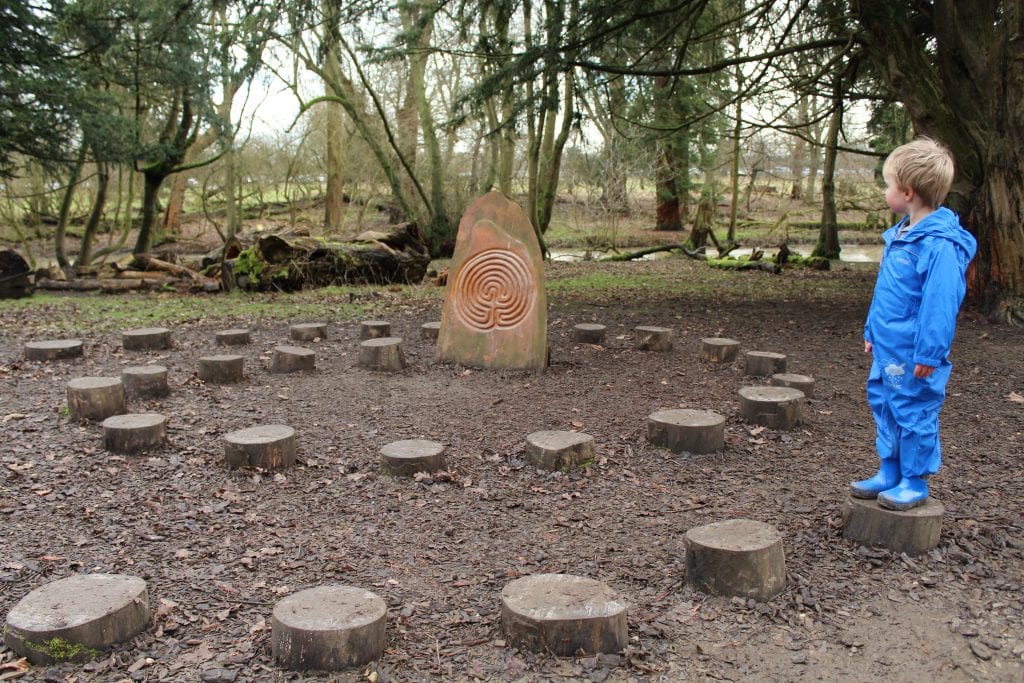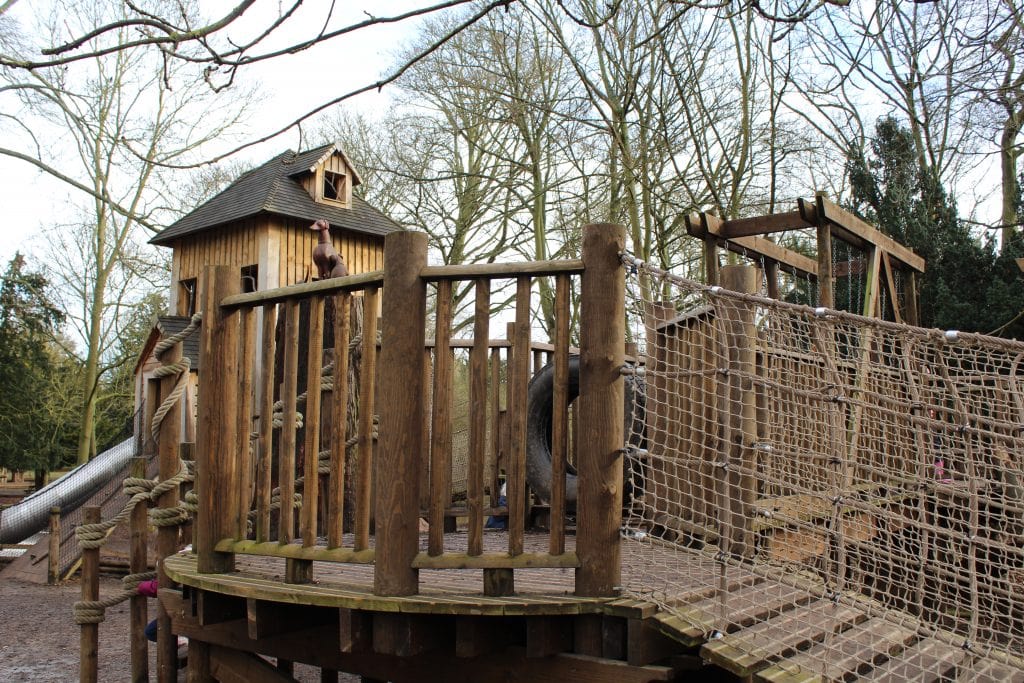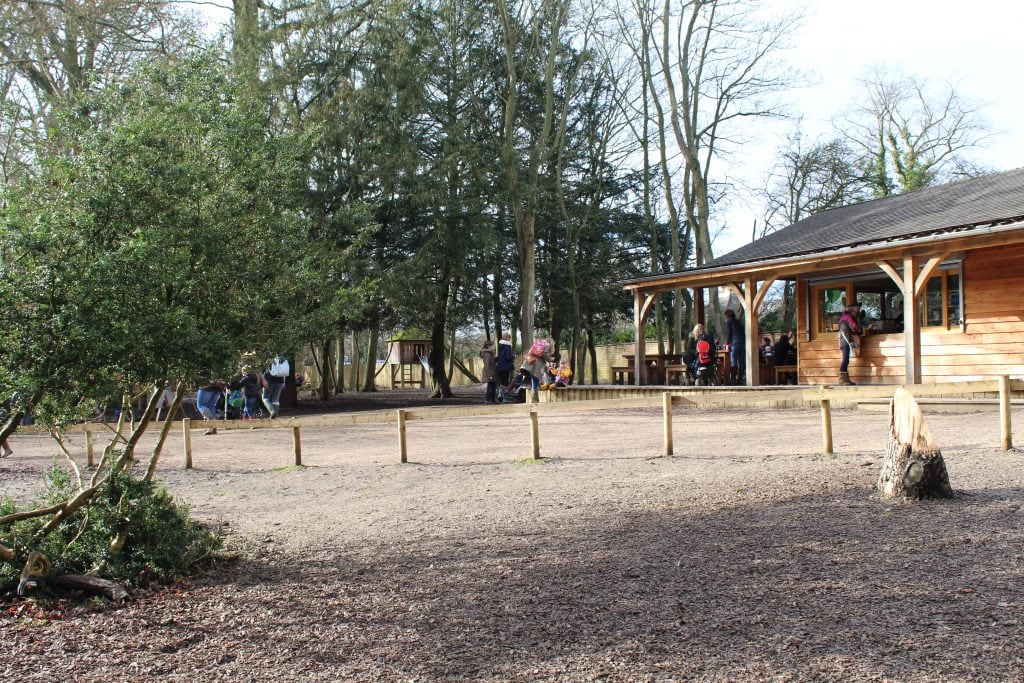 The photo above shows the relatively new café in the play area. Aptly named 'Muddy hands cafe'. There are some much-needed toilets here too. You can get hot and cold drinks, they also have food such as ice creams.
Reason 3 – The miniature steam train. This usually starts at 11am on most days, weather permitting. It was so good Jamie did it twice. Once with Mum and again later with me. It is well worth £1 each as the ride lasts around 7 minutes and takes you the whole length of the adventure playground and back again. Plus for Jamie, there is the major bonus of a small tunnel. He was certainly at his happiest on the train.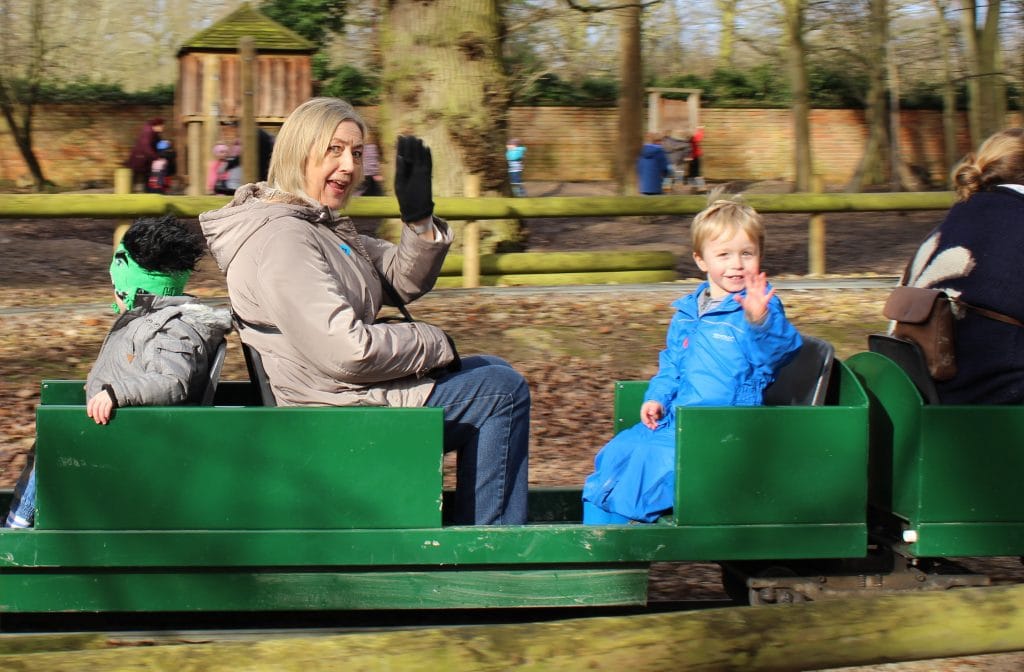 Reason 4 – The house and the deer. We will return soon to see inside the house when it reopens in the Spring. Especially as Jamie was so keen to go look inside. The deer can often be found in the grounds of the house. They were so close when we were there so of course, we had to go and say hello.
Reason 5 – Things to discover. There's a discovery centre for children. It was packed when we were there so we only managed a sneaky look through the windows. There are crafts, dressing up and trails. It is open at weekends and during school holidays.
Reason 6 – The beautiful grounds. Starting with this interesting find near the playground…..
…there is so much more to see and explore. Behind the house you can find some gorgeous gardens with a massive fountain, orangery (shut in the winter to preserve the plants), church (not always open) and a mini lake. Jamie just loved exploring and really didn't want to leave.
We even ventured into the very wet and muddy maze at Belton House. It's not big but we had fun in it.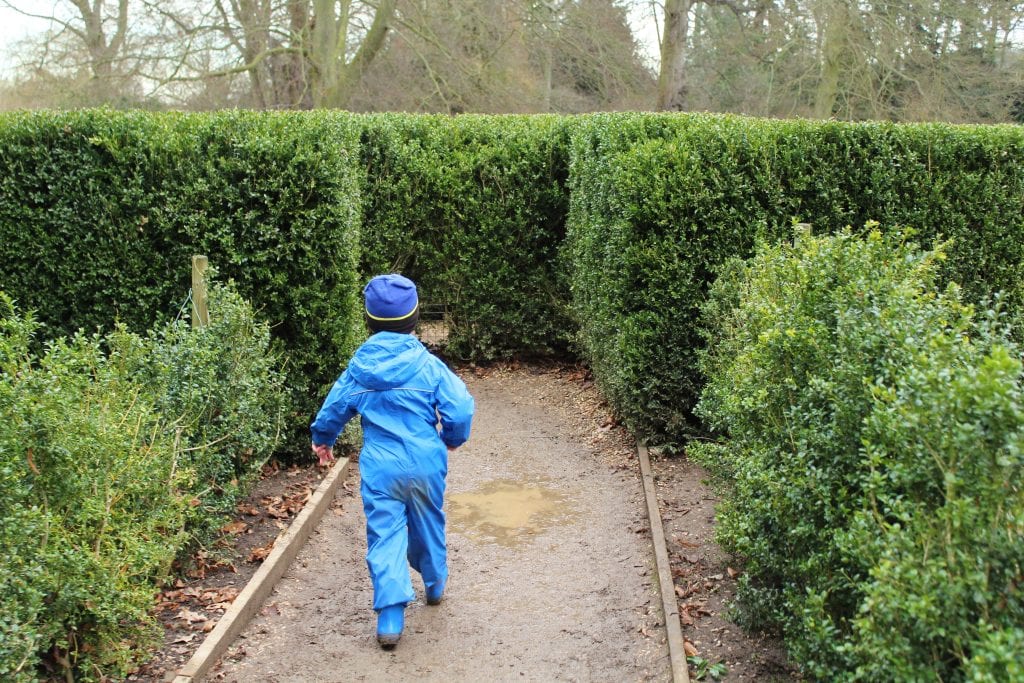 Reason 7 – Finally we come to places to eat. As well as The Ride play café and The Muddy hands café both mentioned above there is also a larger restaurant in the courtyard called The Stables restaurant. You can actually sit in a stable booth to eat your lunch. This is where we ate. Jamie had a lunch box with snacks, drink and a sandwich, Mum and I both had jacket potatoes, everything was reasonably priced.
Somewhere local to Stay – Holiday near Belton House
Are you looking for somewhere local to stay near Belton House? – Affiliate link – Will cost you no extra to book.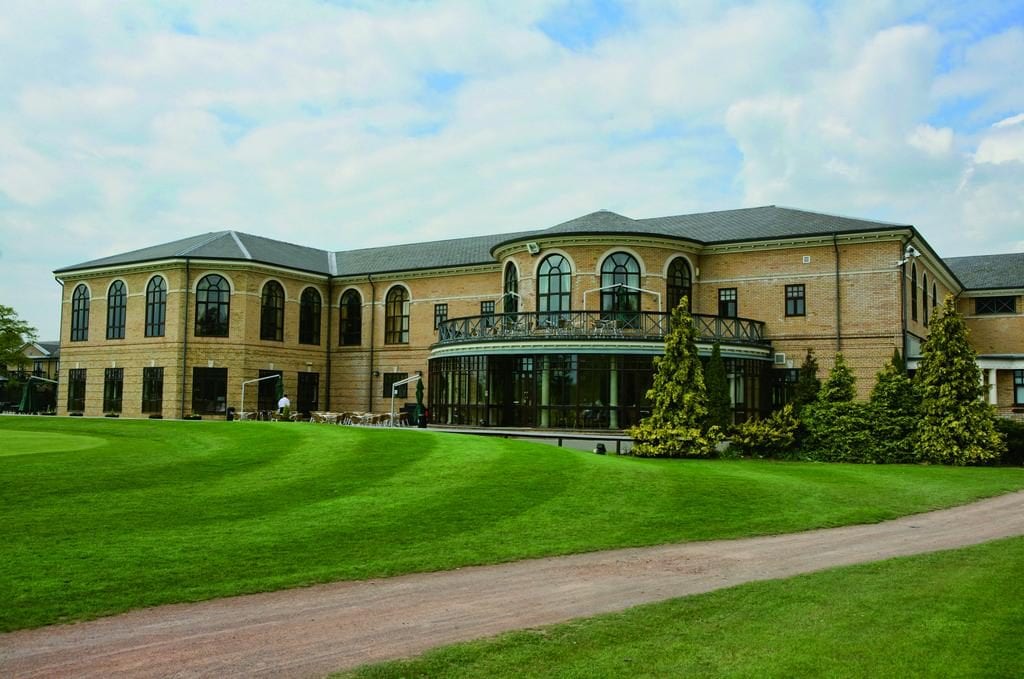 Important Information about Belton House
Belton house is in Lincolnshire, the East Midlands, near Grantham. There are over 1,300 acres of land including some beautifully maintained gardens, a Grade 1 listed mansion built in the 1680's, year-round events, places to eat, a vast outdoor playground that blends into it's surroundings, a miniature steam train, indoor play area, an historic deer park and a discovery centre for the children.
If you are a National trust member then entry to the grounds and house is included in your membership. The miniature steam train is an additional cost to everyone who wants to go on it of £1. Small children can ride on your knee for free.
For non members they have an autumn/winter rate and a spring/summer rate. Please check their website in case of any price changes. We are not members and we paid a grounds only winter rate of £8.00 for myself (without gift aid) and as Jamie is only 3 he is free. My Mum is a member so she did not need to pay. The house is not open in winter but you can go on below stairs ticketed tours at an extra cost to everyone who wants to go. Jamie was really keen to go in the house so we have promised him that we will return again soon.
*This post contains affiliate links