Bell's Gardening Outlet has a PYO Pumpkin patch plus other Halloween/Pumpkin activities. It's located in Benington near Boston in Lincolnshire. We visited there the other day and I'm here now today to tell you all about it. This half term I want to make sure that we fit in as much Halloween themed days out as we possibly can. We have never been to a PYO Pumpkin patch before and it's something we have on our family bucket list. Jamie loves pumpkins and was so excited about being able to go choose some to take home.
This is a review previous to 2020 – some aspects may not be the same this year. Please check their website.
Planning your Visit to Bell's Garden Centre
We visited around 1pm on a Monday and the car park was nearly full. Mum managed to get the last space going. It may be a good idea to visit early morning as they open from 9am. This place is clearly very popular. Their PYO Pumpkin patch and activities are open every day from now until the 31st of October. They are open Monday-Saturday 9am – 4pm and Sundays 10am-3pm.
It was very dry when we visited and wellies were not needed. However, if it has been raining you will probably need wellies for the pumpkin patch.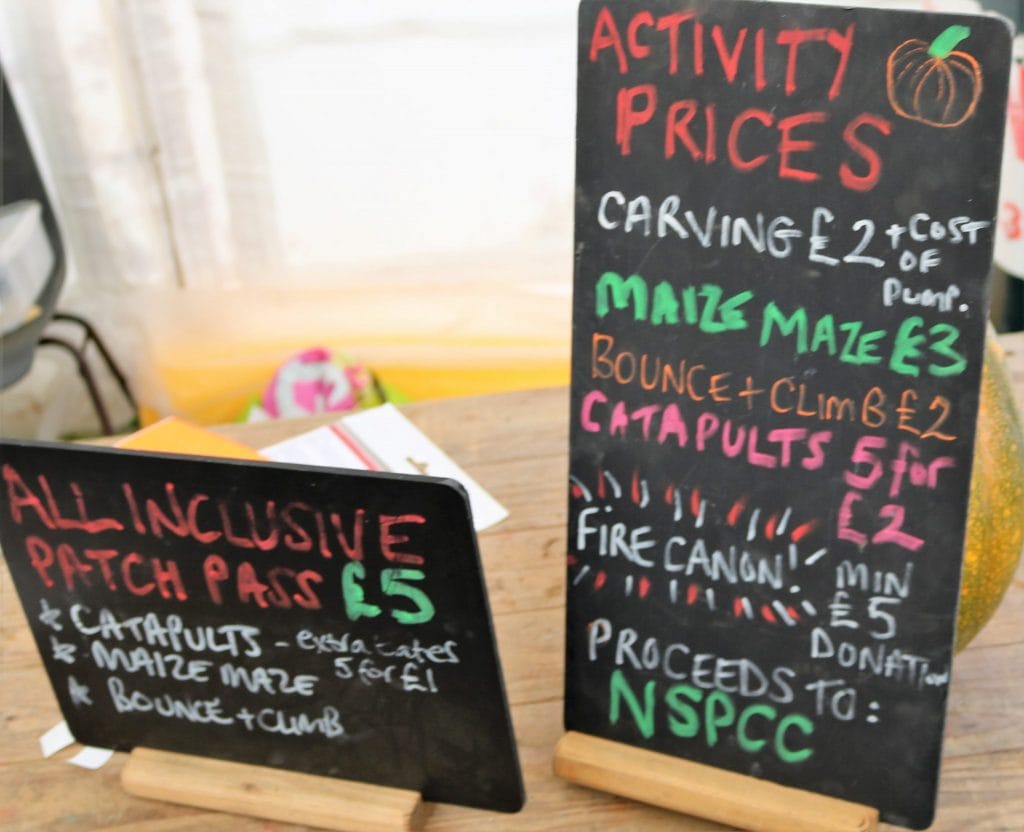 Hopefully the information below can help you decide what you want to do. They state that proceeds go to the NSPCC but I'm not sure if they mean just for the fire cannon or for everything. I think they mean the fire canon as it's a minimum of a £5 donation. The all-inclusive price of £5 for catapults, maize maze and bounce and climb saves you £2. I will explain a bit more below about the activities above.
Pumpkin Carving and Face Painting
Both of these activities take part in a large marque so are ideal activities if the weather isn't great. The cost of carving a pumpkin is £2 plus the price of the pumpkin you want to carve. Face Painting is just £1.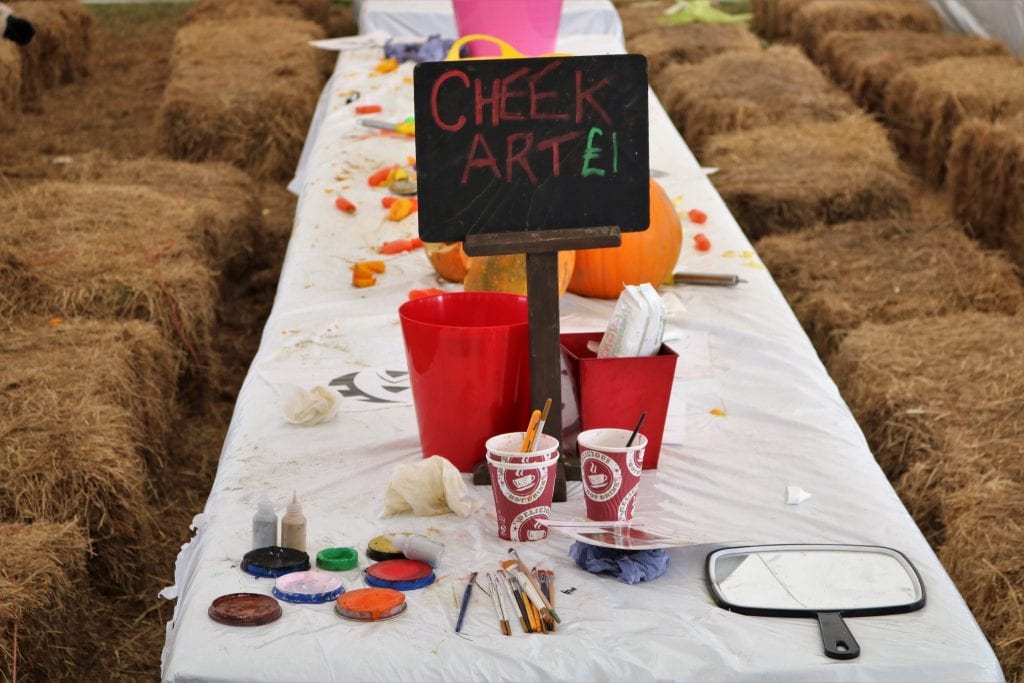 Maize Maze
You can explore the maize maze for just £3 each. It looked big but we've already been in a maize maze this year so we were a little reluctant to do it again. Especially as all Jamie really wanted to do was pick some pumpkins.
Bounce and Climb
For £2 kids are given a coloured wristband that allows them to climb on the haystacks and jump on the pumpkin bouncy castle as much as they want. If your name's Jamie and you love pumpkins lots then this doesn't last long as you just want to go and pick and look after your pumpkins!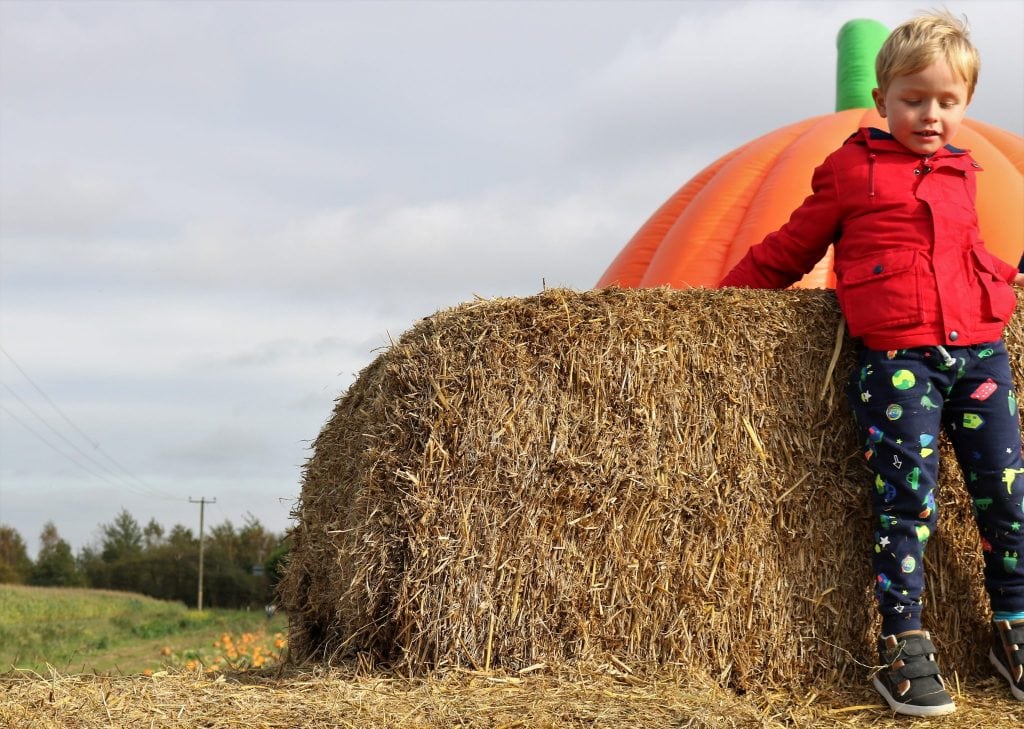 Catapults
You can have a go at catapulting an apple. This costs 5 goes for £2.
Fire Cannon
For a minimum of £5, with proceeds going to the NSPC, you can have a pumpkin fired out of a canon directed by yourself. The canon is huge and makes a really loud noise as the pumpkins whoosh out of the end. See if you can hit the target! It's a very long way away. This was lots of fun to watch, especially as they smashed at the other end.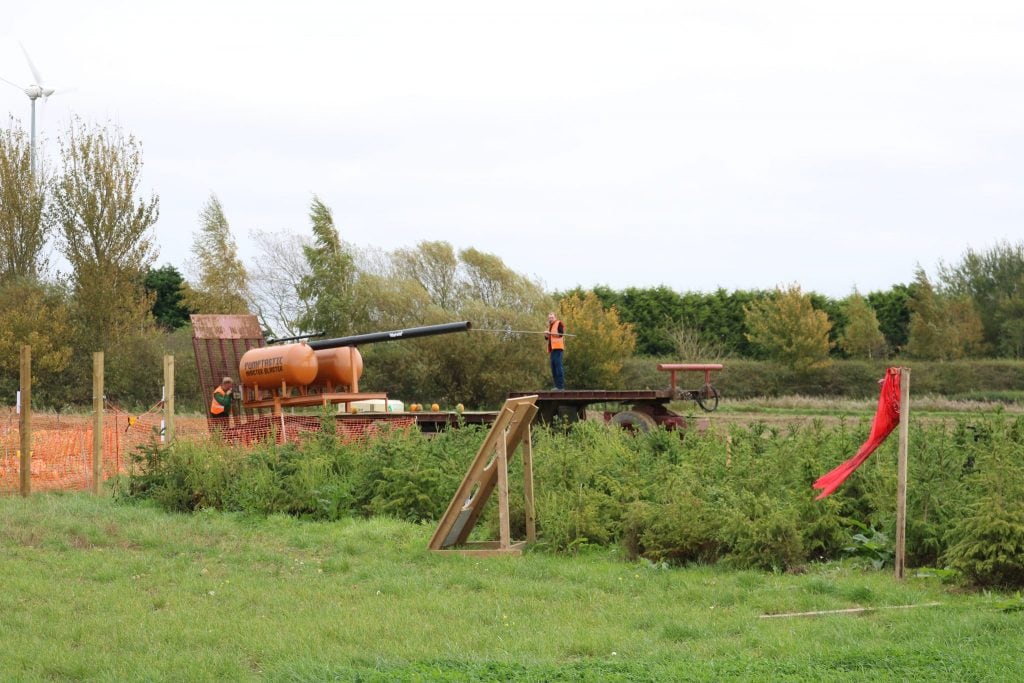 PYO Pumpkin Patch
We were a little disappointed by the quality of the pumpkins still in the field. They have crates and displays full of lovely looking pumpkins. But what is now in the pumpkin patch looks like the pumpkins no one would ever love. It wasn't really my idea of going pumpkin picking. Jamie still loved it though and was picking up lots of pumpkins to give them a cuddle. For me, I'd prefer their nice pumpkins to even just be put back in the field loose.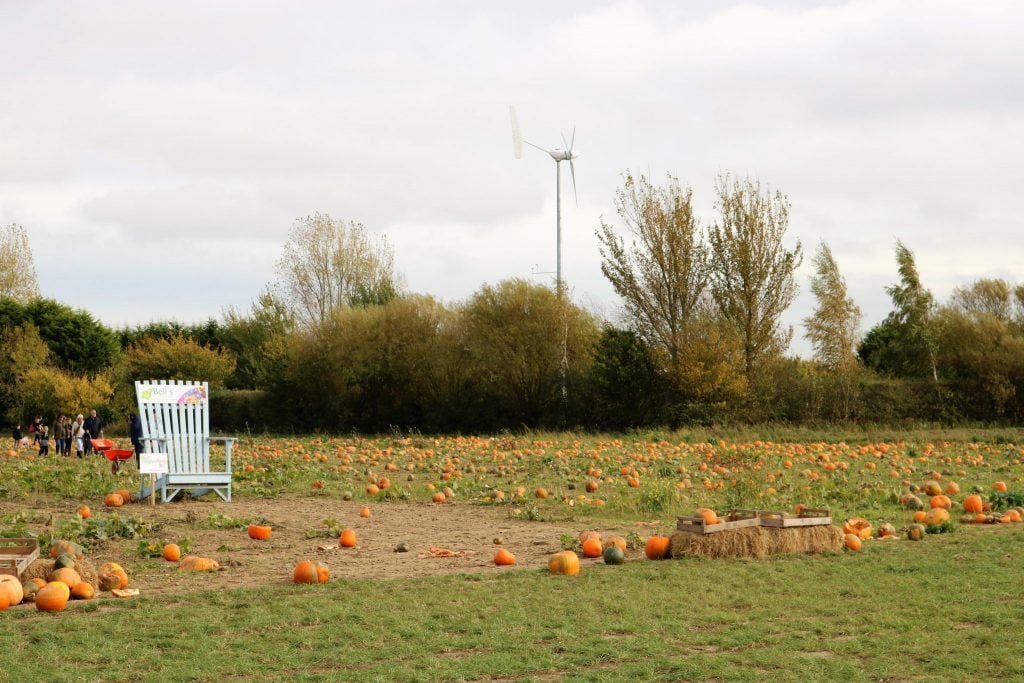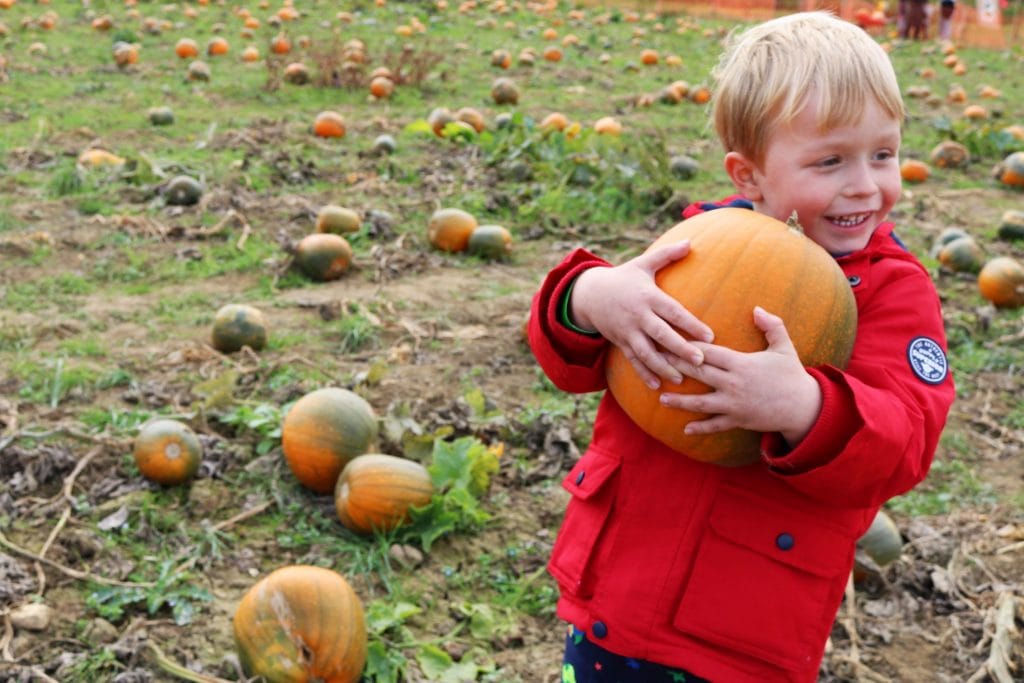 Photo Opportunities at Bell's Pumpkin Patch
They have quite a few photo opportunities set up at Bell's. There's a lovely area with pumpkins near the activity tent. They also have an oversized chair in the pumpkin patch and an old tractor the kids can sit on where they are selling all the different varieties of pumpkins.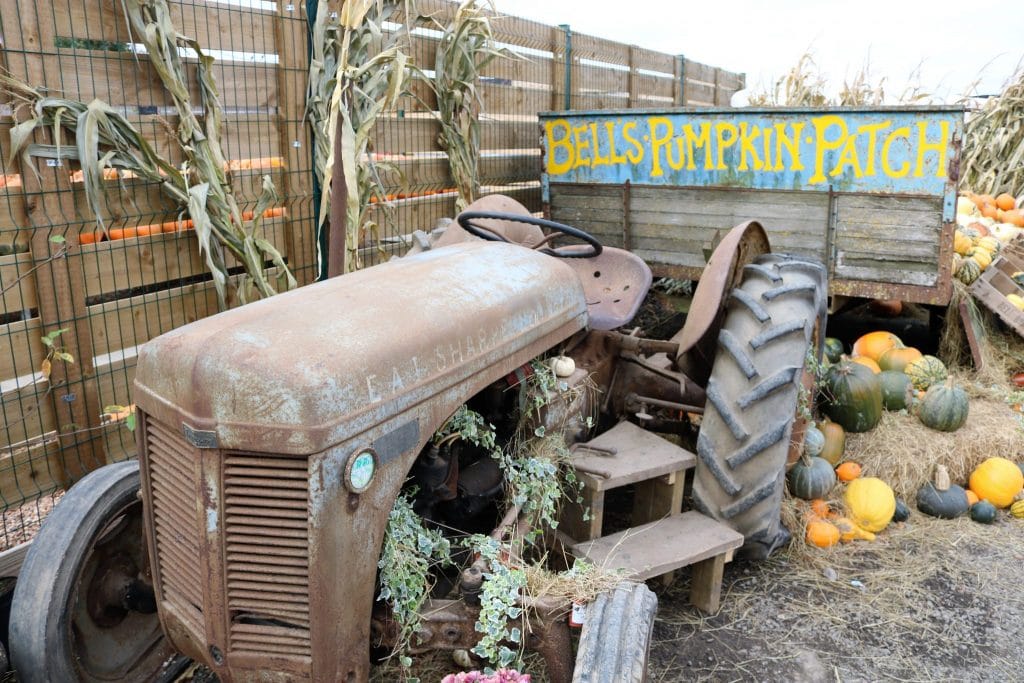 What else is there at Bell's Pumpkin Patch Near Boston?
They also have a couple of tables with some giant pumpkins on that you can look at.
Bell's also has a Halloween shop near the exit. This is also where you pay for any pumpkins you want to buy from them. They have a small café area here and a display with a button that you can press to activate a talking pumpkin.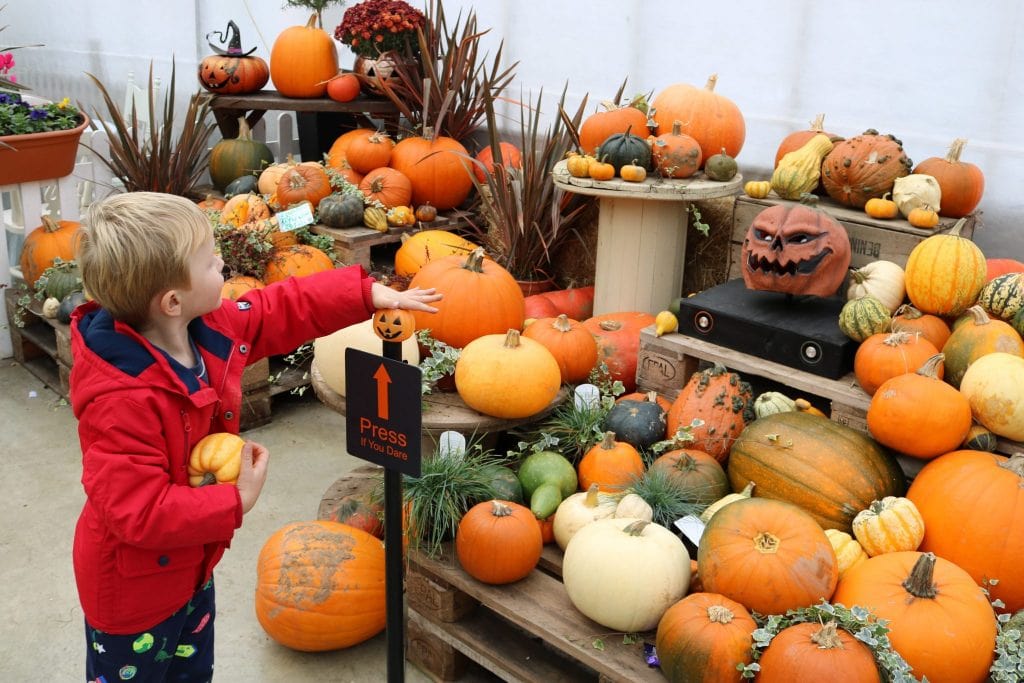 Plus there are lots of displays packed full of pumpkins. All pumpkins are for sale so you can take your pick. As well as the classic orange pumpkin they also stock a huge variety of unusual and different pumpkins which was interesting to see. Jamie is clutching his favourite 'unusual' variety pumpkin that he took to bed with him. We were warned, at the till, that it would cost more as it was a specialist pumpkin. However, we were only charged £1 for it so that was great with us. Jamie chose 4 pumpkins. The 3 orange ones were measured and priced by width so for 4 pumpkins we paid just £7.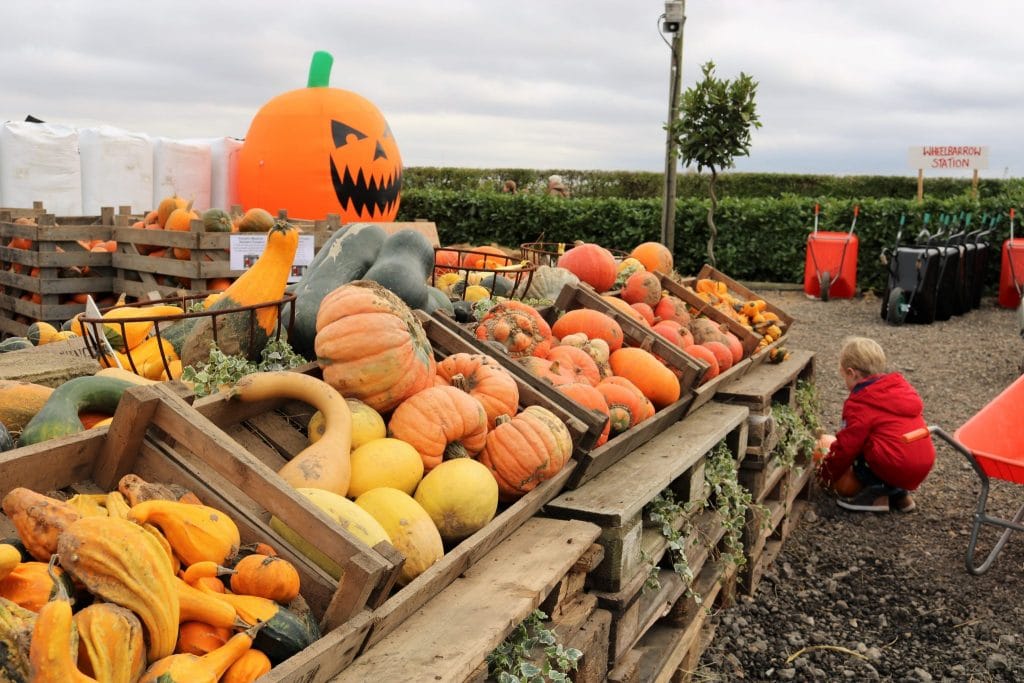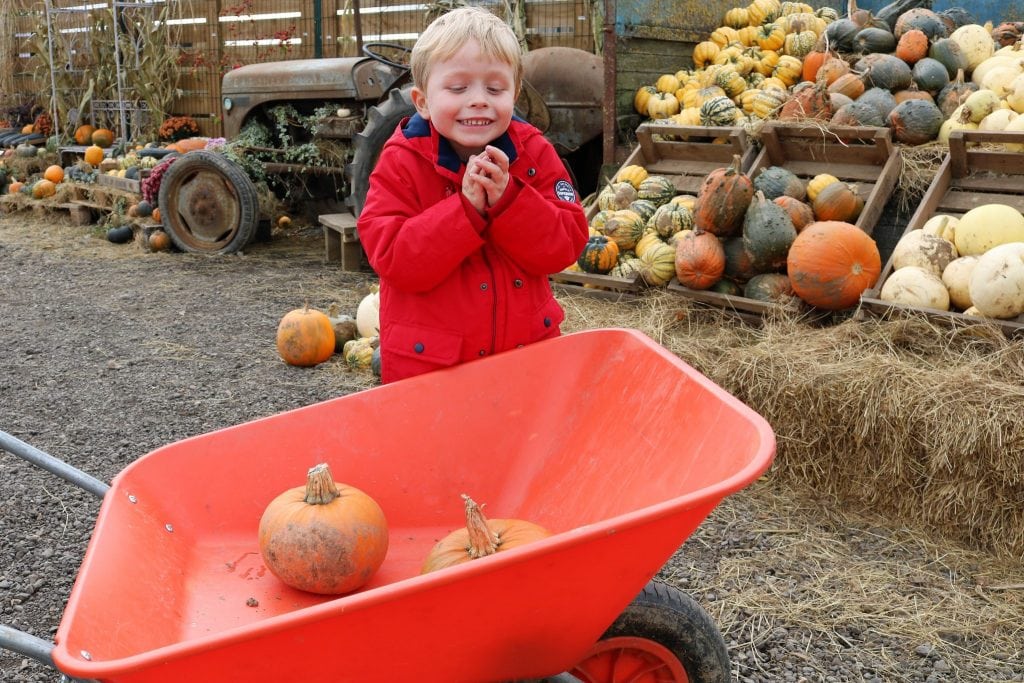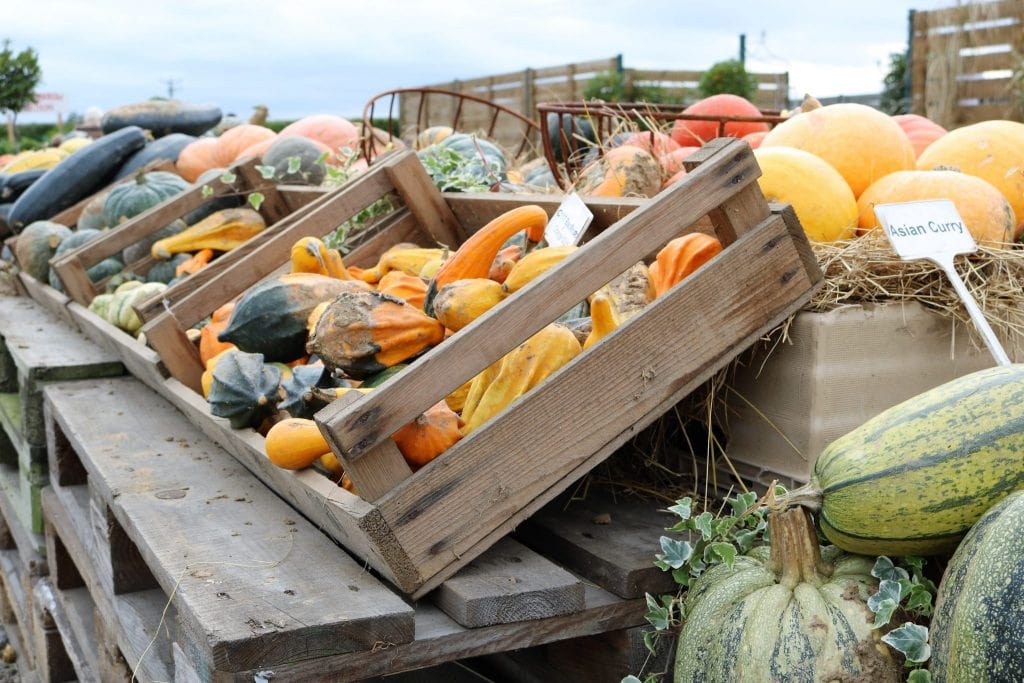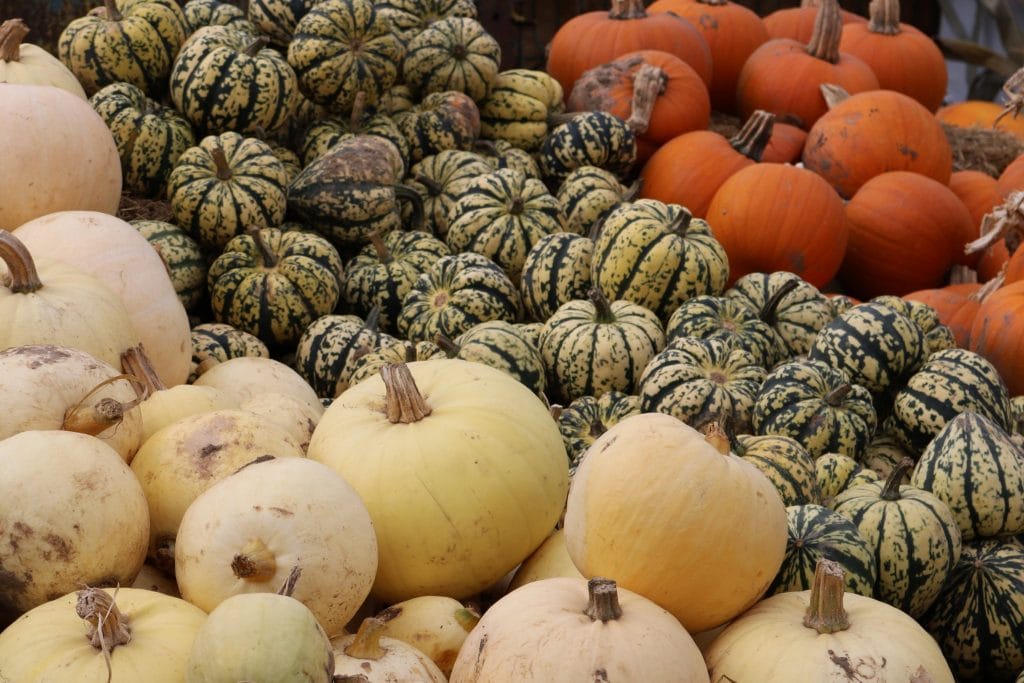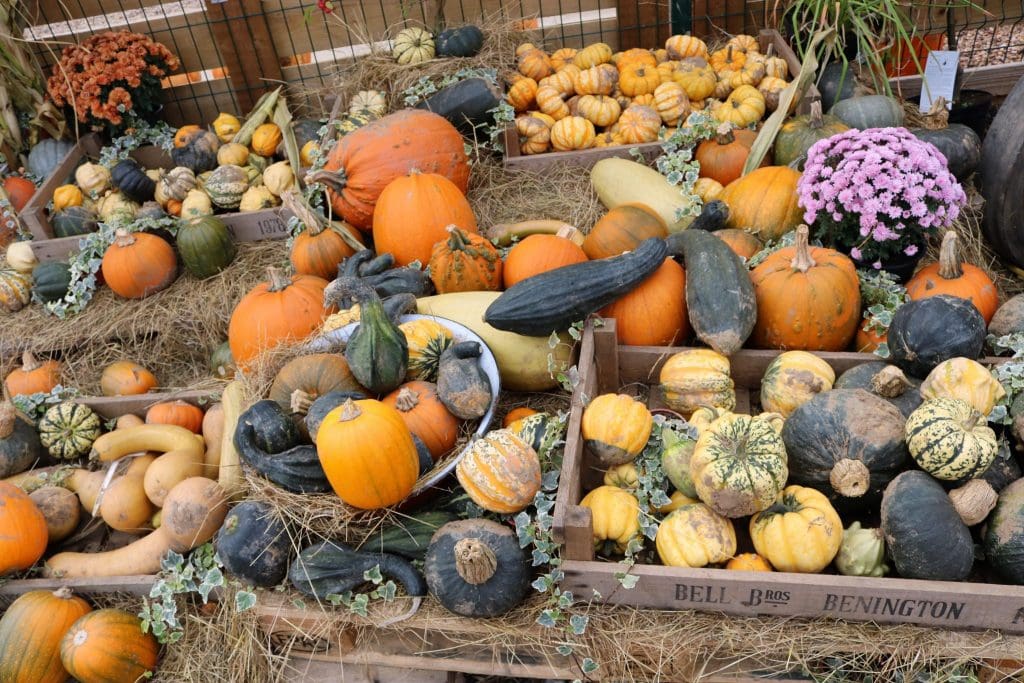 They have also provided a wash station for your pumpkins and wellies in case you don't want to take them home dirty.
You can watch more below….
*This post contains affiliate links
If you enjoyed my blog review please comment below. Why not subscribe to my newsletter for regular updates? Or keep in touch on social media. We are very active on Facebook, Twitter and Instagram. Why not pin this post for later? Simply click on the image below and maybe give us a follow as well.