Have you ever come across the children's book Dear Zoo? We have had the book since Jamie was a baby and it has always been a firm favourite. A couple of years ago I also bought him Dear Santa from the same author, Rod Campbell. It has been as much loved as Dear Zoo.
I recently asked Jamie what he'd like to do this Christmas and he asked to see Santa in a show. At first, I panicked slightly thinking he was asking the impossible. I looked around and I was thrilled to see that they have made our much-loved book Dear Santa into a touring show. We kicked off our 24 days of advent with a visit to the Theatre Royal in Nottingham to see Dear Santa. The show is yet to visit Scunthorpe, Malvern, Letchworth and Stafford so catch it if you can.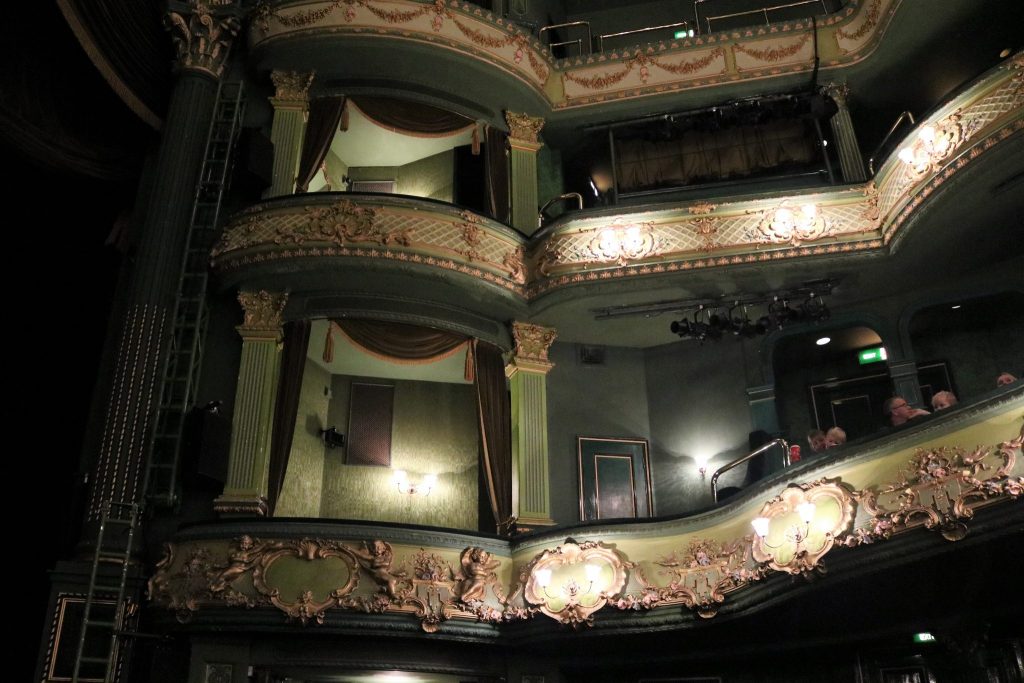 Dear Santa – Review
The book is more for toddlers than it is for older children as it's a basic story with just a few words to each page. How on earth could they make a show out of this? With ease, it would seem as the show lasted for 40 minutes. Which was a good running time as most of the children watching were around 3-4 years of age.
The show starts with a quick intro by Santa's elf and then we meet Sarah. Sarah is a young girl wanting to write her letter to Santa but realising she has enough toys. She decides to ask Santa to give her a Christmas present to someone who needs it more than her.
Back at Santa's workshop the elf and Santa are busy opening letters from children. They come to Sarah's letter and are touched by her request. Santa decides that Sarah should have an extra special present this Christmas.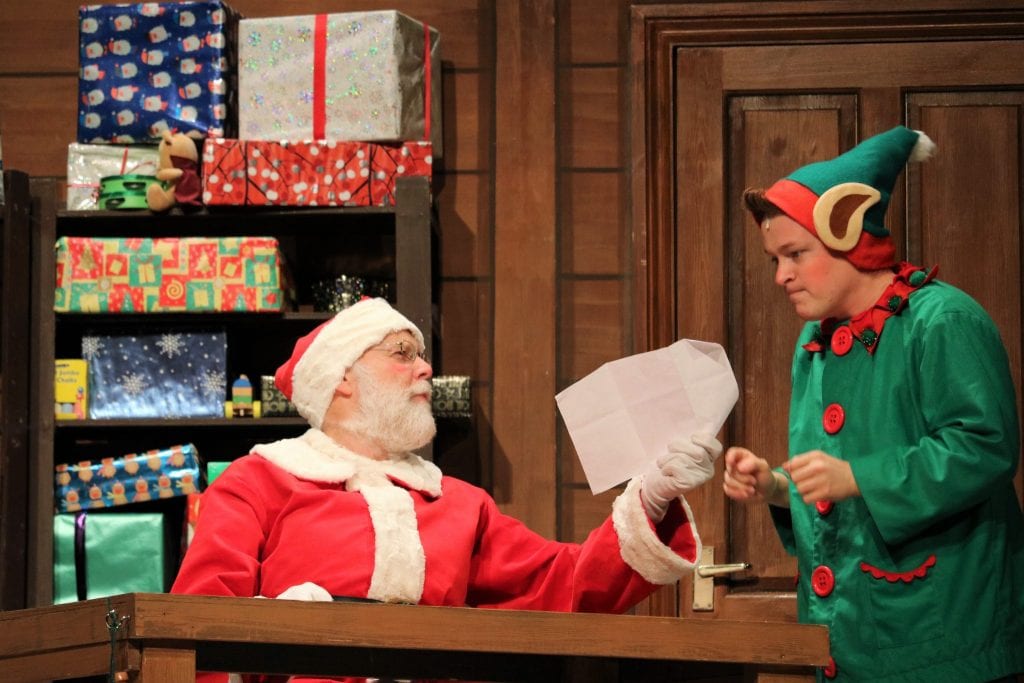 The interaction with the audience in Dear Santa was spot on for the age of most of the children watching. The cast often asked the kids questions and everything was met with an enthusiastic response. Even my four-year-old, often shy boy, was shouting and joining in. This is virtually unheard of for him. We were encouraged up out of our seats for a dance, plus they had songs and script lines for us to join in with. They even invited a few children up on stage to join in.
Santa hardly ever stopped smiling which was lovely to see. His happiness was infectious. Santa and his elf go through a selection of toys for Sarah. Each is eliminated for various reasons – Kite, too big. Tiger mask, too scary. Finger paints, too messy etc.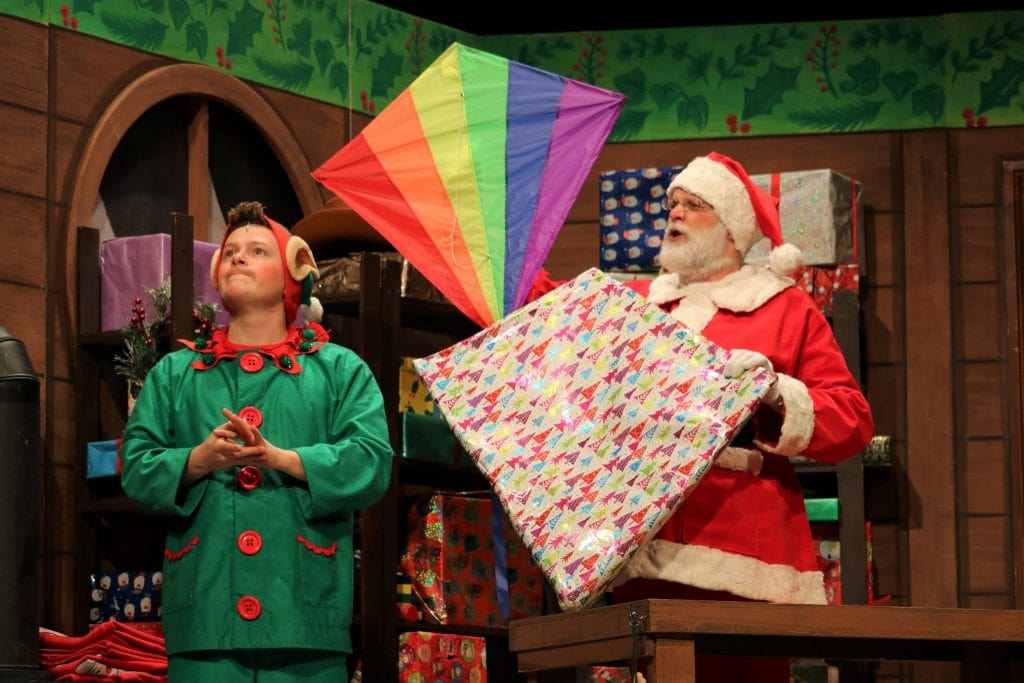 They eventually settled on a cat for Sarah – perfect!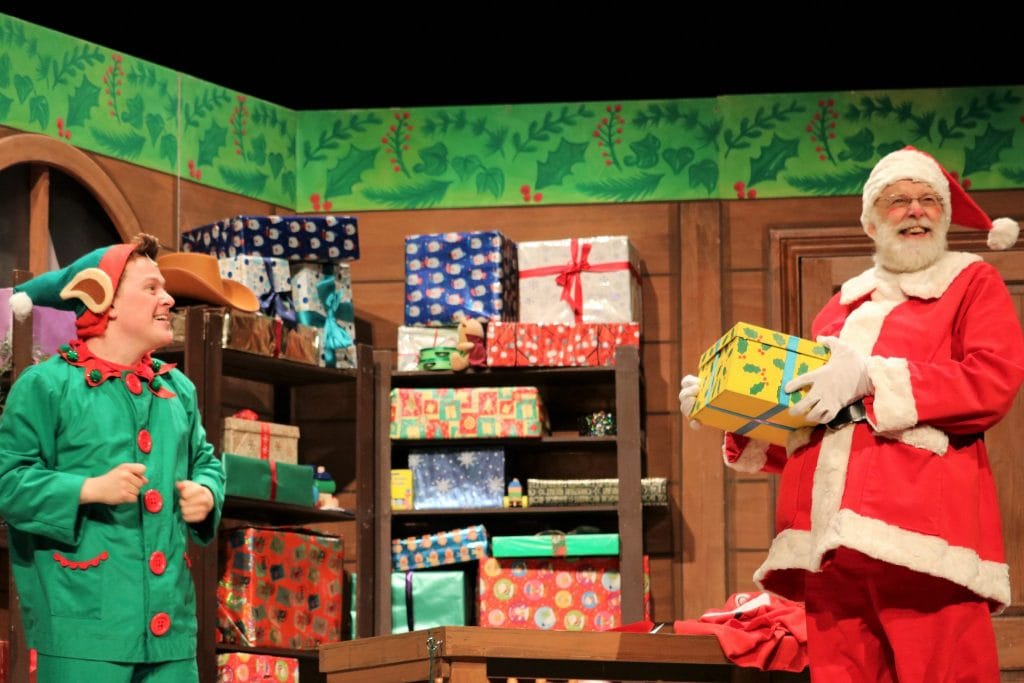 Santa leaves the gift for Sarah under her tree. She doesn't realise it's there and all the kids were shouting to tell her where it was. There's a slightly comical moment when Santa pops up behind the scenery. Then they are all joined together on stage for a final song.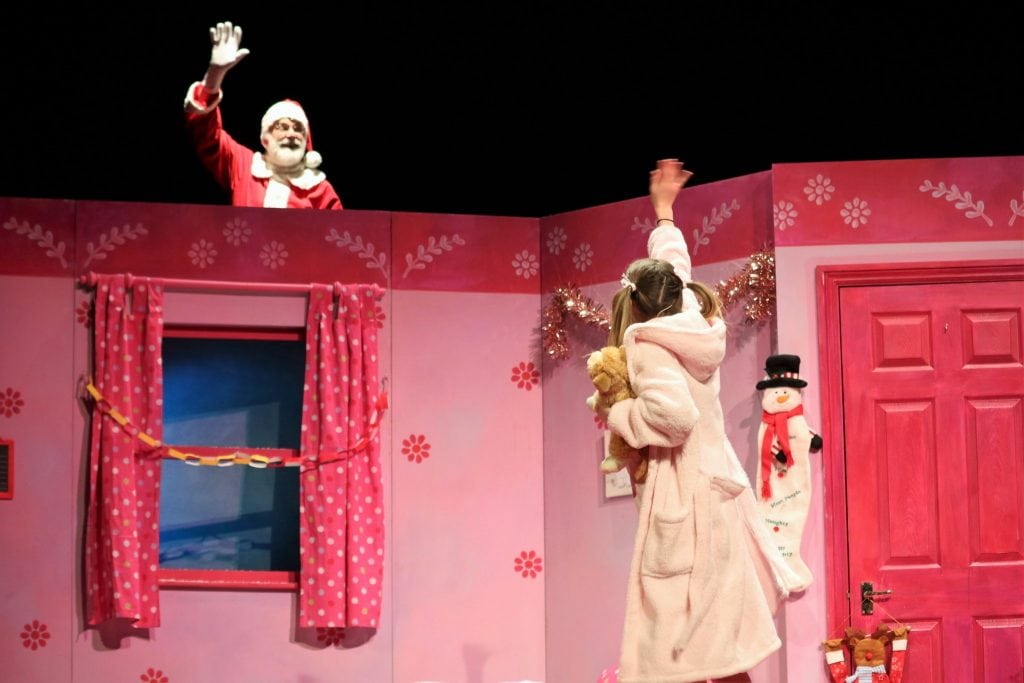 You can Meet Santa
At the end of the show, they have a meet and greet with Santa. I was expecting Jamie to want to leave but he twigged as to what was going on and was desperate to meet Santa. As most of the audience was made up of children I was a little concerned that the queue would be enormous. By the time we got up there, we were almost the last in line. I don't think we waited more than 20 minutes though which wasn't too bad.
The elf was making his way along the queue chatting and stopping for photos. This helped pass some time. Jamie was a little shy chatting to the main man. He wouldn't go near him for a photo! Santa was very friendly and Sarah handed him a goody bag to take home. A perfect end to a fun show.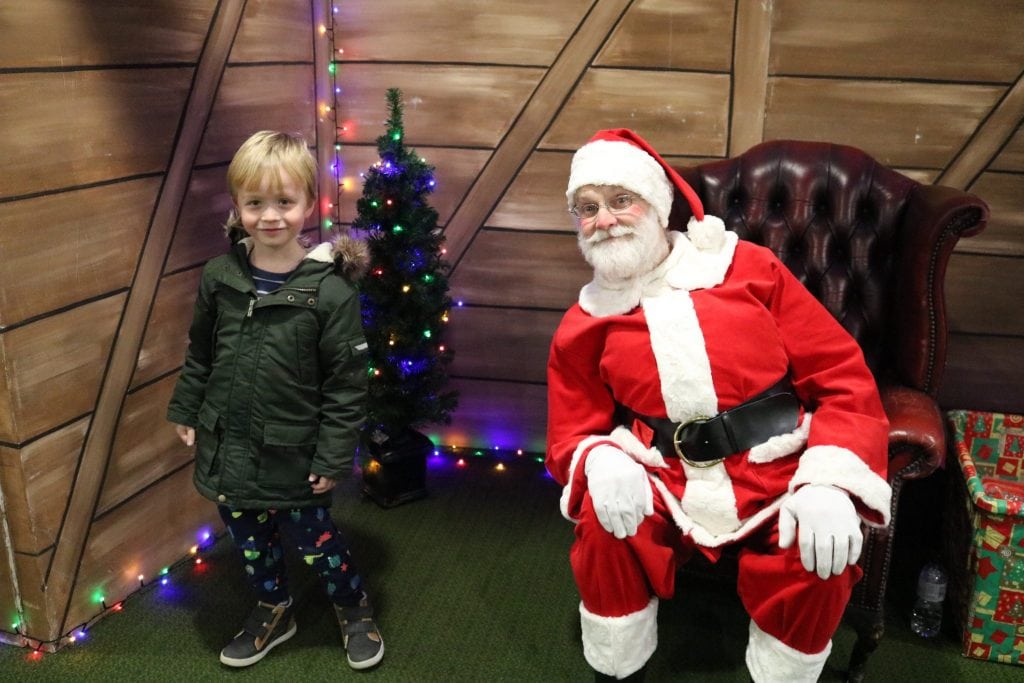 About the Theatre Royal in Nottingham
The Theatre Royal is accessible by train, tram and bus. Plus a number of car parks. We paid in advance for parking in the nearby Q-Park, you can park there for up to 5 hours for £5 with an advance ticket. More information can be found here.
If you are taking reasonably little ones to the Theatre Royal then I recommend you pick up a booster seat, to borrow, from the cloakroom. Prams and buggies can be left in the area adjacent to the cloakroom which is on your right from the main entrance.
When you book online the website allows you to book from an interactive map. As well as the many nearby cafes and restaurants in Nottingham there is also the option to eat at the theatre itself. You could enjoy a 3-course meal in the Dress circle restaurant. This is a fine dining experience. The bars on all main foyer areas offer pre-show and interval drinks. This show did not have an interval so drinks were only available before the show. If you are looking for food but don't want the cost of fine dining then the downstairs Greenroom café bar is for you.
---
Disclaimer: We were provided with tickets for the purpose of this review. All words, thoughts, opinions and photos are entirely my own. Please do not reproduce without consent from myself.
If you enjoyed my blog review please comment below. Why not subscribe to my newsletter for regular updates? Or keep in touch on social media. We are very active on Facebook, Twitter and Instagram. Why not pin this post for later? Simply click on the image below and maybe give us a follow as well.