Getting up close and personal with some 140 Barbary Macaques is not something you do every day, so Freddie (aged 8) and I jumped at the chance to see them pretty much living as they would in the wild. At Trentham Monkey Forest, on the southern fringe of the city of Stoke-on-Trent Staffordshire, these engaging primates roam freely in 60 acres of beautiful and ancient Staffordshire woodland and it's a completely unique place to visit in the UK.
Author: Greg Rees. Tickets were gifted for a review
Review Trentham Monkey Forest, Staffordshire
We have been before, when Freddie was a small toddler, and he must have said over 100 times "money dere" as back then he was unable to pronounce the letters k or th, but six years on he was equally enthralled as we strolled along the (just short of a mile) shaded pathway – taking in these fascinating creatures feeding, playing, grooming and generally just hanging out together.
The monkeys even cross or walk right next to you and seem totally at ease with inquisitive humans taking photos and watching them in action. You can't touch or feed them, of course, but there are no barriers between the forest and the path – although visitors are confined to the walkway.
Guides are on hand to gently ensure the safety of both the visitors and monkeys, but they're extremely knowledgeable too and situated throughout the forest to help answer any questions you may have. We even found out one monkey was called Freddie!
There are also multiple information boards along the woodland walk to learn more about the monkeys, their habitat and antics – for example, barring of teeth, loud chattering and wrestling is a sign of affection rather than aggression.
We also spied some little ones, born in May and the first babies there for a couple of years, and they were cuteness personified and both fascinating and entertaining to watch, as they interacted with mum, dad and other family members alike.
Hourly feeding talks take place at quarter past each hour and are a must watch and most visitors spend 2-3 hours within the monkey enclosure – although you're free to re-enter as many times as you wish during the visit.
Barbary Macaques typically inhabit the wooded mountains of Morocco and Algeria – where the winters are cold and often with heavy snowfall – so they can easily live in the open here all year round.
They operate in social groups with nearly as many males as females and each group has an area offering food, water and high trees – where they like to sleep at night, away from any predators. Grooming is particularly common, but it's much more about friendly bonding than checking for parasites and creates and reinforces familiarity and cohesion.
But Trentham Monkey Forest is also about the timely conservation of this endangered species because unfortunately, Barbary Macaques are increasingly under threat due to loss of habitat and the illegal pet trade.
Freddie and I were pleased to learn about their aims to create and preserve a gene pool and to re-introduce groups of macaques into the wild. Indeed, since 1969 over 600 Barbary Macaques (from three sister parks in France and Germany) have already been successfully re-introduced into their natural habitat in the Atlas Mountains in Morocco.
This is the long term goal for the parks collective and it is hoped that Trentham, which only opened in 2005, will also be in a position to oblige very soon.
Useful information:
The forest is open to visitors every day between April and October inclusive – and also on weekends and school holidays in February, March and November.
Adult: £9.00 on the day, £8.50 advanced online; Concession: £8.50 on the day, £8.00 advanced online; Child: (3-14 years): £7.00 on the day, £6.50 advanced online; Disabled\Carer: £6.00 on the day, £5.50 advanced online. Children under 3 no charge.
Parking is free and the site also features two playgrounds for children, The Banana Café and Jungle Shop, covered picnic areas, plus a Video Room and Information Centre.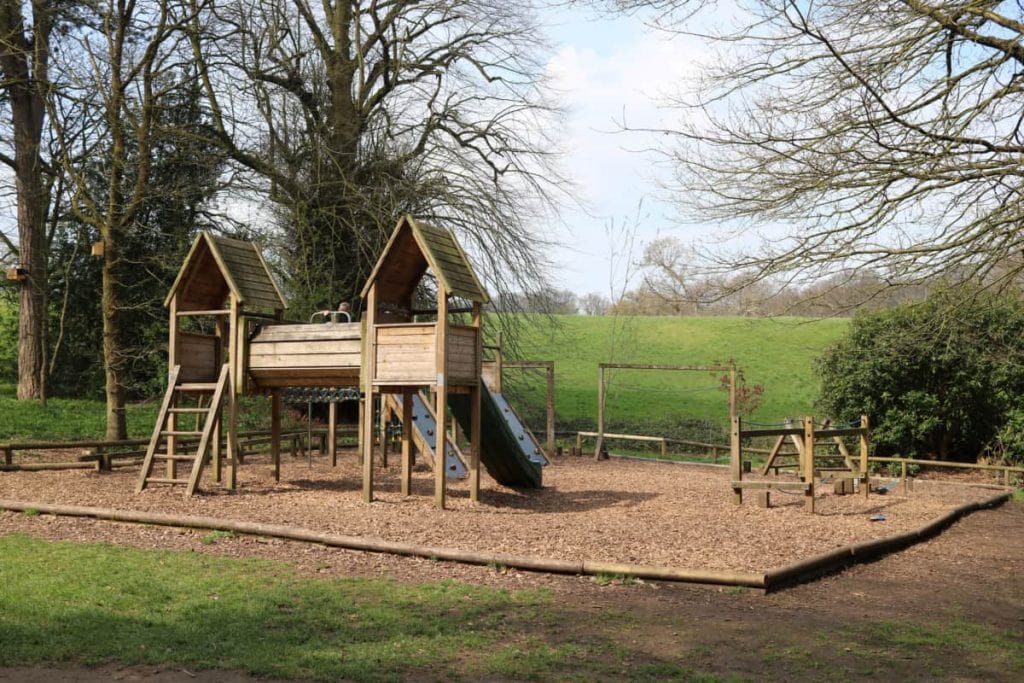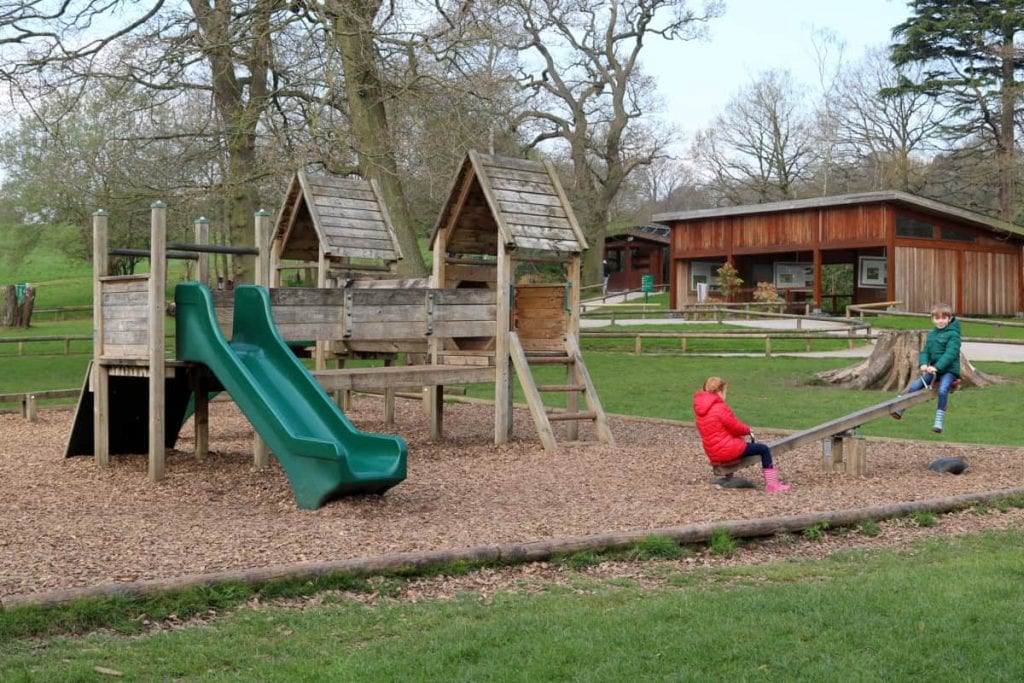 Address: Stone Road, Trentham, Stoke-on-Trent ST12 9HR. Tel: 01782 659845.
*This post contains affiliate links
Disclaimer: Greg and his son received complimentary entry to Trentham Monkey Forest for the purpose of this review. All words and opinions are his own.
Why not pin this post for later?