Beningbrough Hall, gallery and gardens can be found near York and it is run by the National trust. The hall itself is a large Georgian mansion and you certainly get a good idea of its grandeur as you enter via the long road of the estate. There's a variety of things to see and do at Beningbrough hall for families which I will cover in my review below.
*disclaimer….we received a complimentary press visit for the purpose of this review.
Beningbrough Hall things to do – Review
We were quite late arriving at Beningbrough Hall which is not like us. Because of this, we decided to head straight for the playground. This is located up past the hall and is not too far to walk to the nearest toilets. They also have plenty of picnic tables so you can sit and chill if you wish while the kids play.
Playground at Beningbrough Hall
The playground isn't one of their biggest but there is plenty to play on. There is a rope bridge to a tower with a big slide, a wooden playboat, climbing equipment, swings and more. Here are a few more photos from the playground. They also have den building in this area although we struggled to find any spare branches to make our own.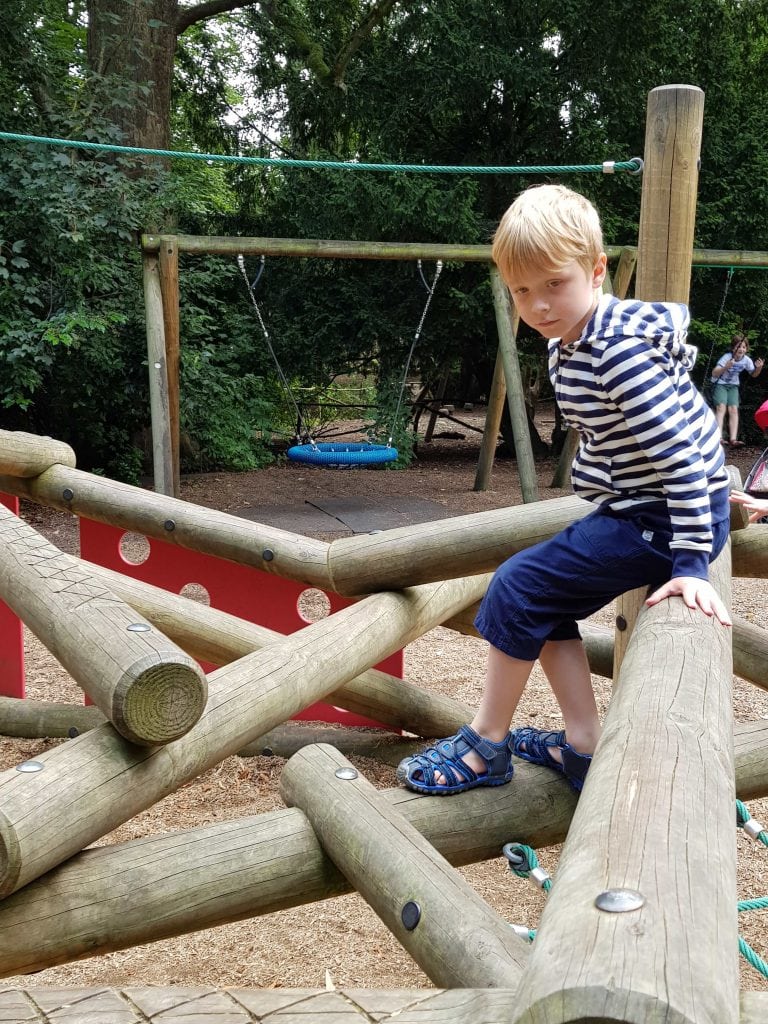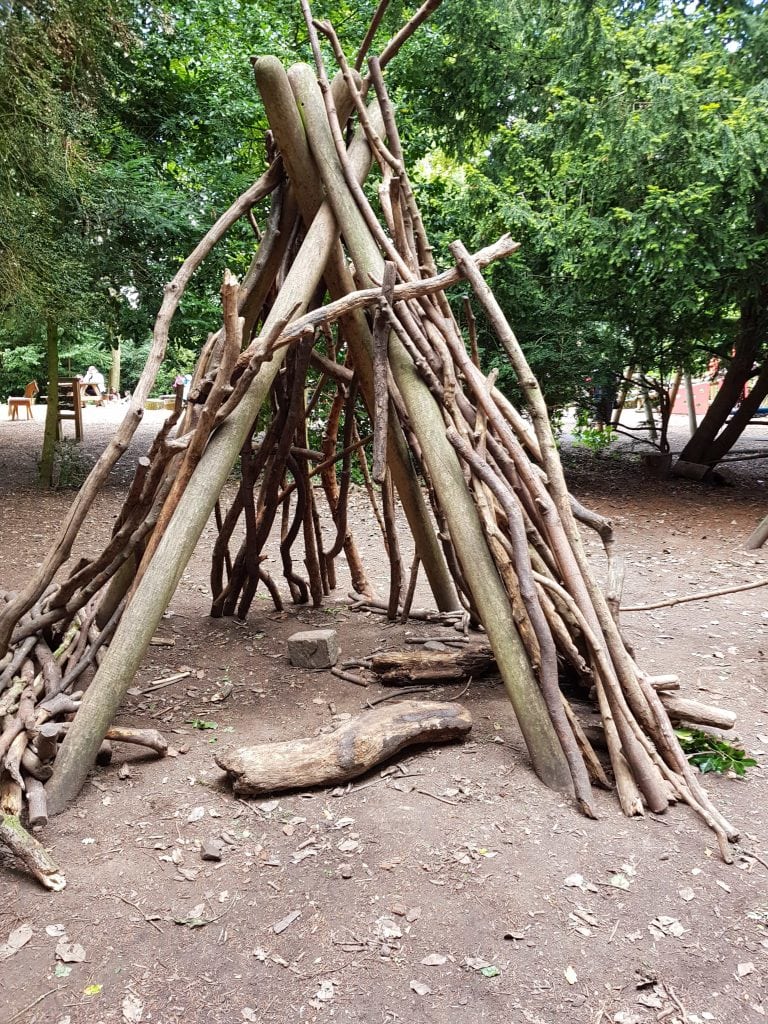 After wearing himself out in the playground we headed for some lunch. There is a restaurant which serves hot and cold food and drinks. In a courtyard near the playground, you will find the Brew house where you also purchase hot and cold drinks plus snacks such as cake.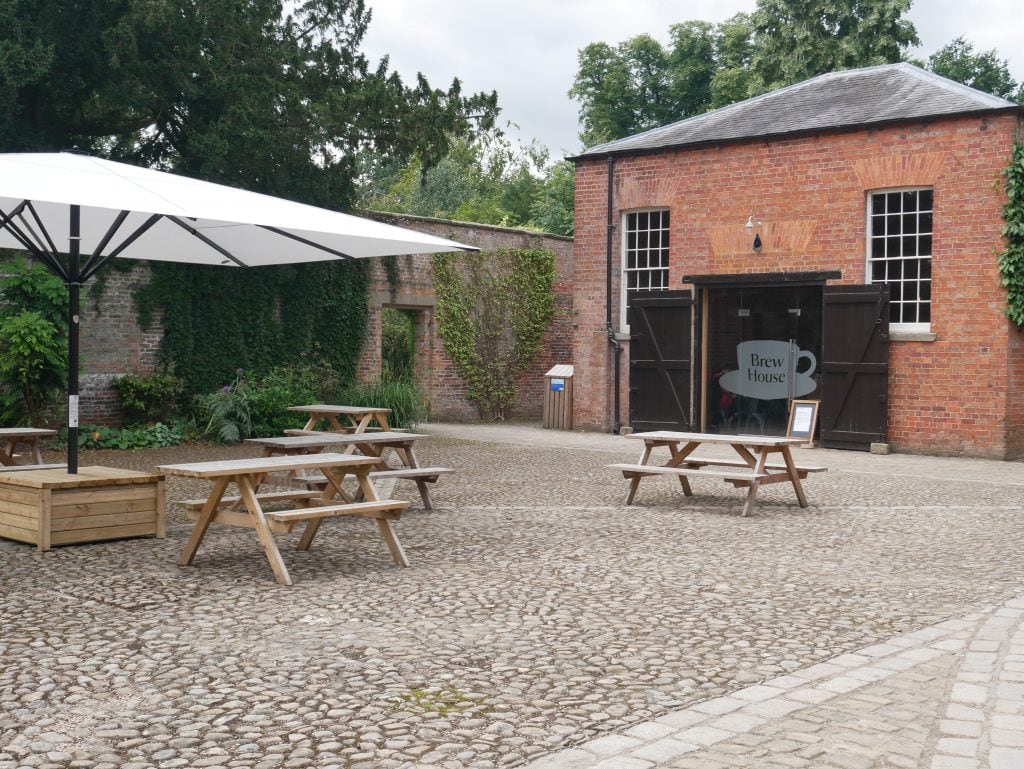 Inside the house at Beningbrough Hall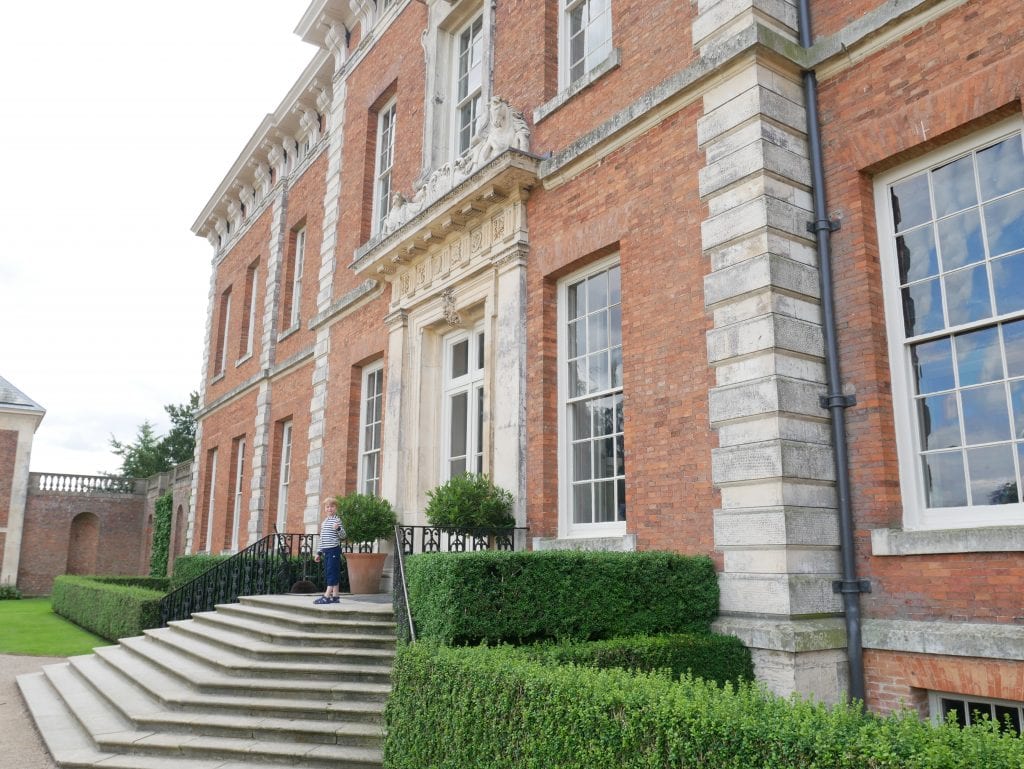 There are three floors to explore at Beningbrough Hall. You don't need to worry about your kids either as there is plenty of interactive exhibits in the hall for them. The first floor has some wonderfully decorated rooms which shows off how the house looked back when the Georgians first lived there.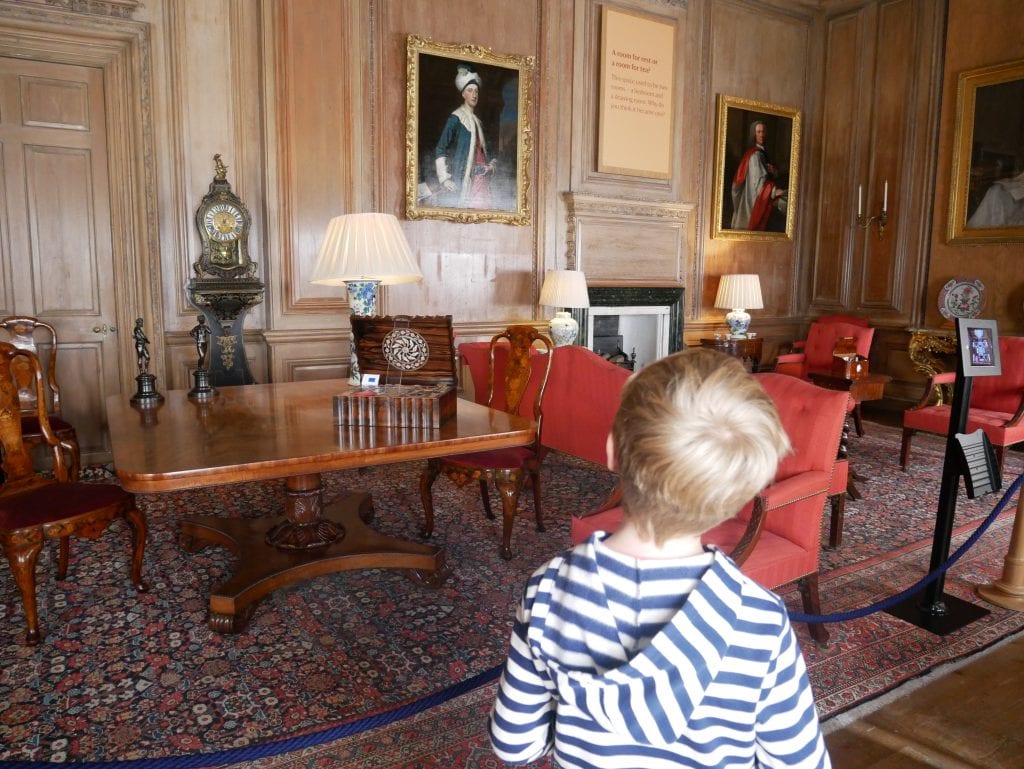 Also on the first floor we found a room with dress up and other games and challenges for kids.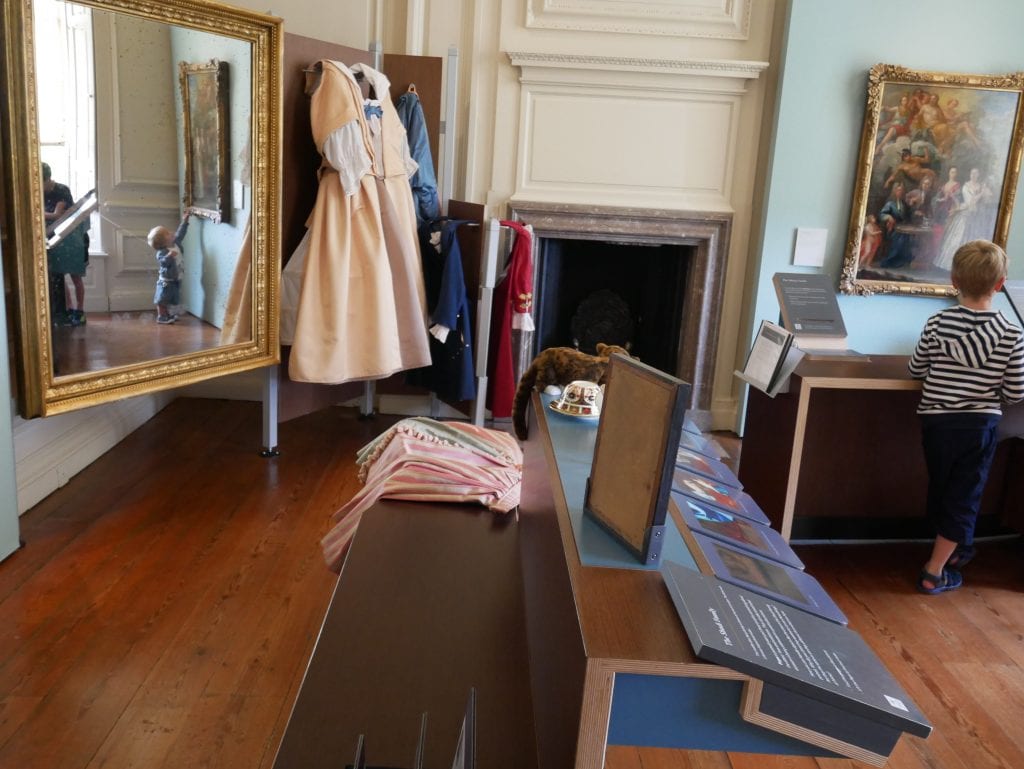 On the second floor, there is currently an art exhibition on until the 3rd November. It celebrates some of the greatest Yorkshire celebrities such as Patrick Stewart, Arthur Scargill, Guy Fawkes and many more. Photos are not allowed on the second floor.
The third floor is where we found plenty of interactive displays and more paintings, sculptures and other exhibits. The most popular room is where you can dress up and pretend to be posing ready to have your portrait painted. There are also two computer screens where you can have your photo taken and choose how you want to be portrayed in a painting. This was a massive success with all the children.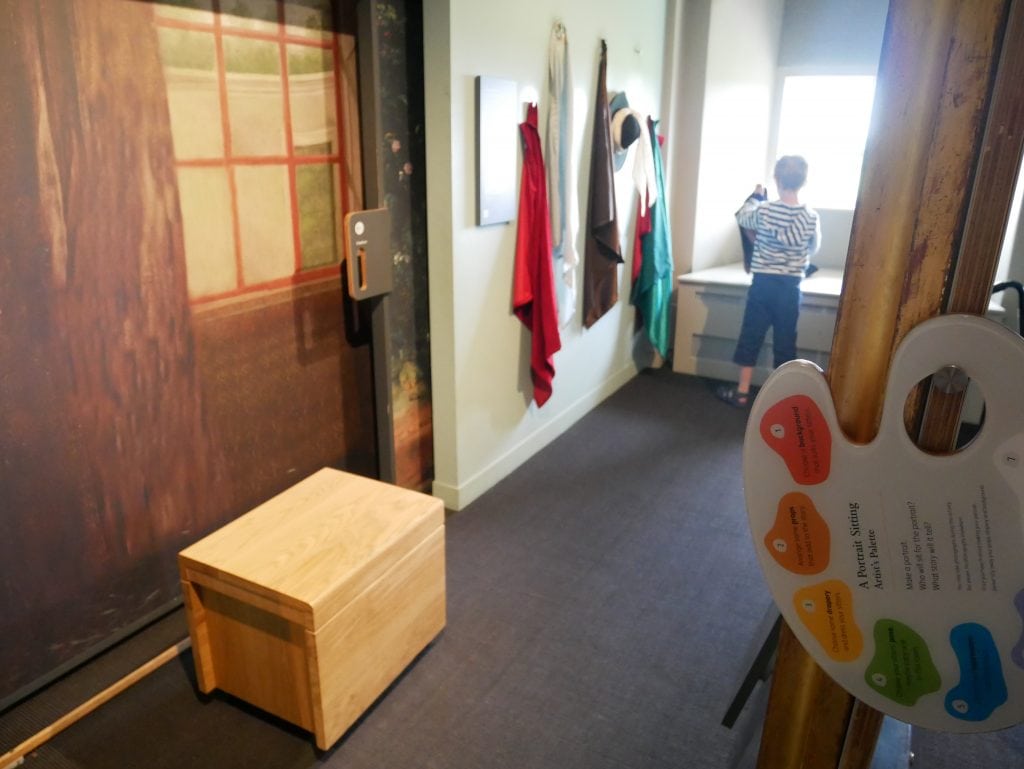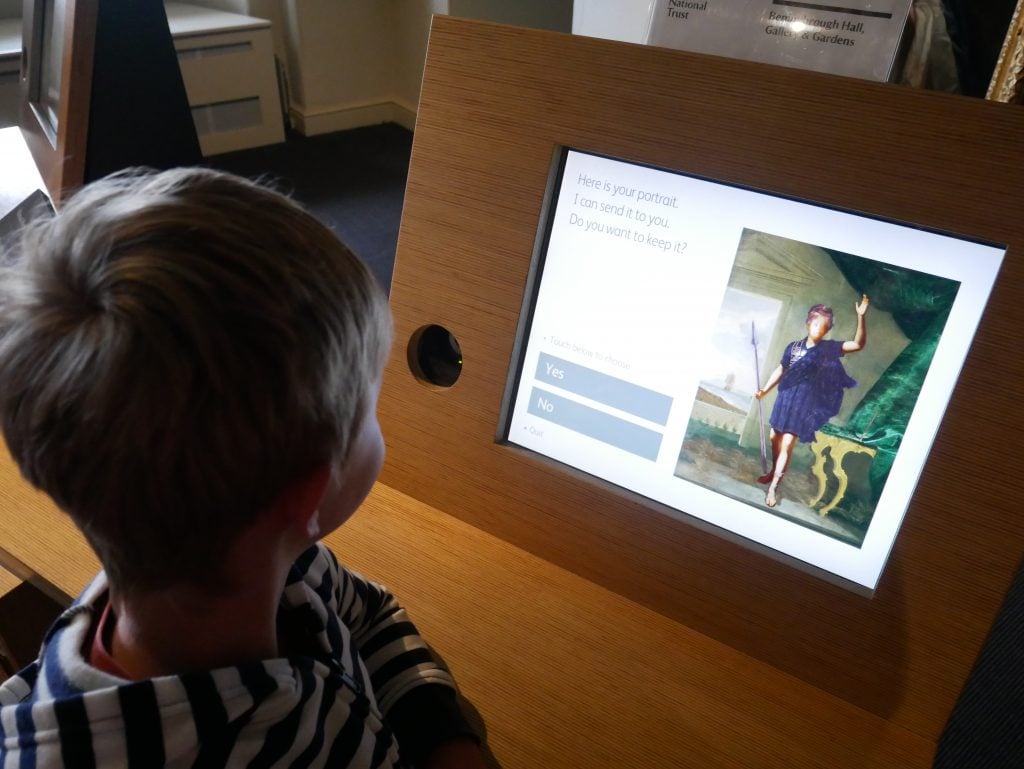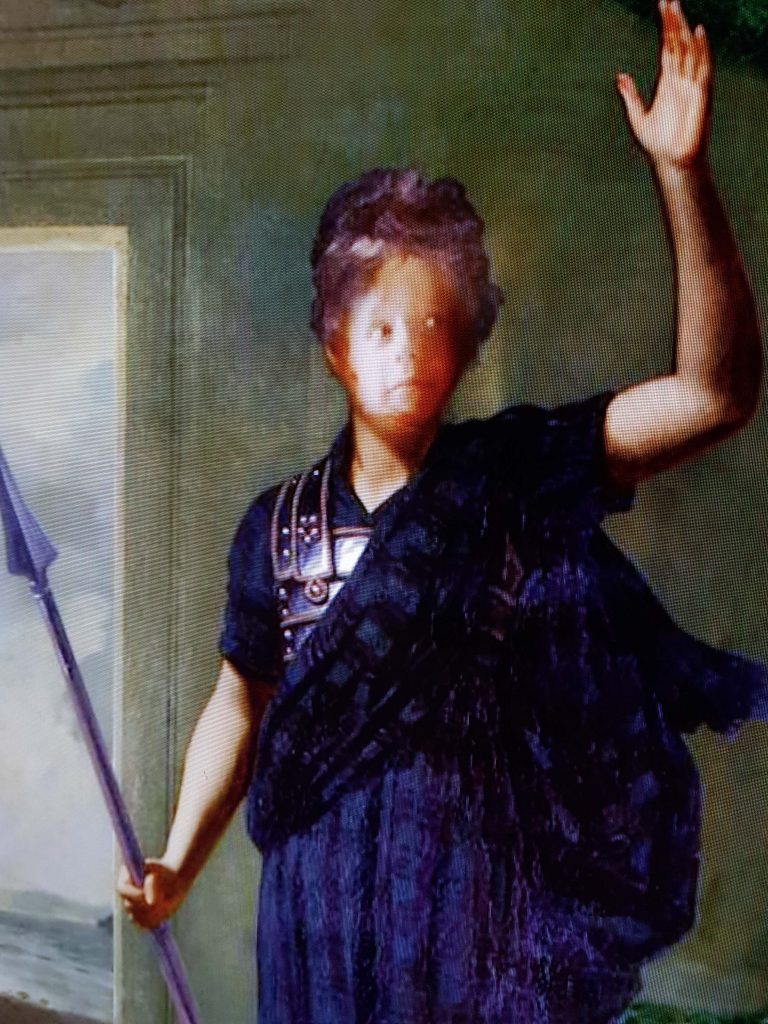 There's plenty on this floor that you are encouraged to touch and feel. It's a great way to get kids enjoying art. There was also a room where you can try and fix the nose of a statue with clay.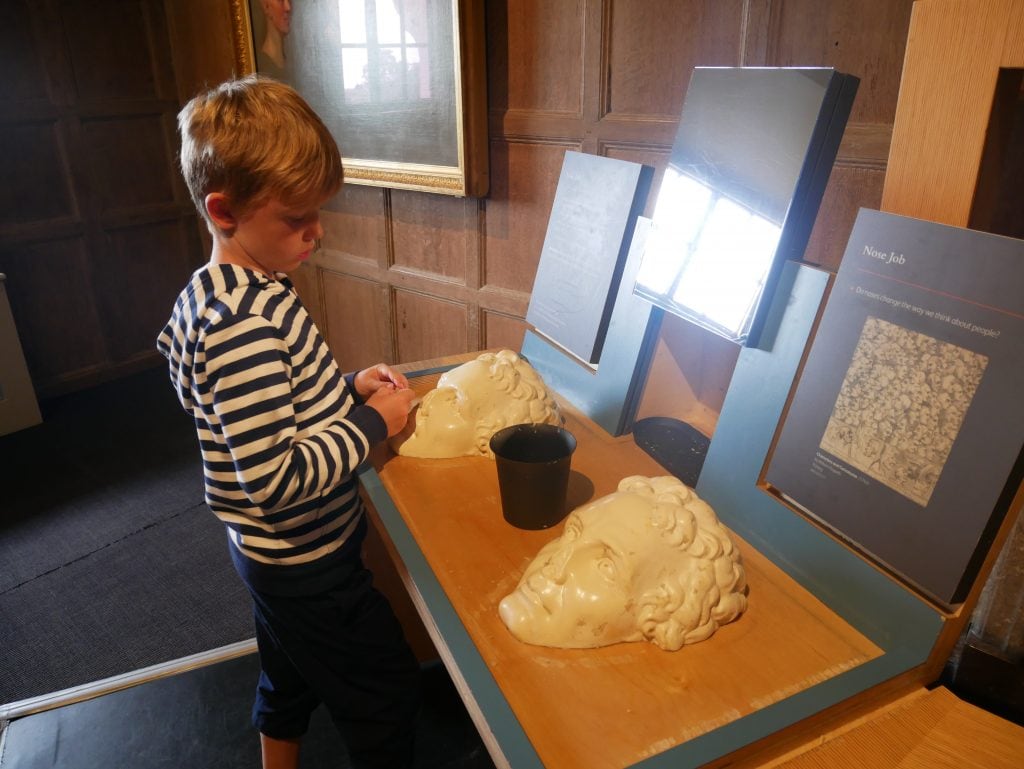 Walled Gardens
The award-winning landscape and garden designer Andy Sturgeon is working with the National Trust on a long term project to revamp the gardens at Beningbrough. Work has started and we loved the area in the photo below which had some wonderful smelling plants along the walkway.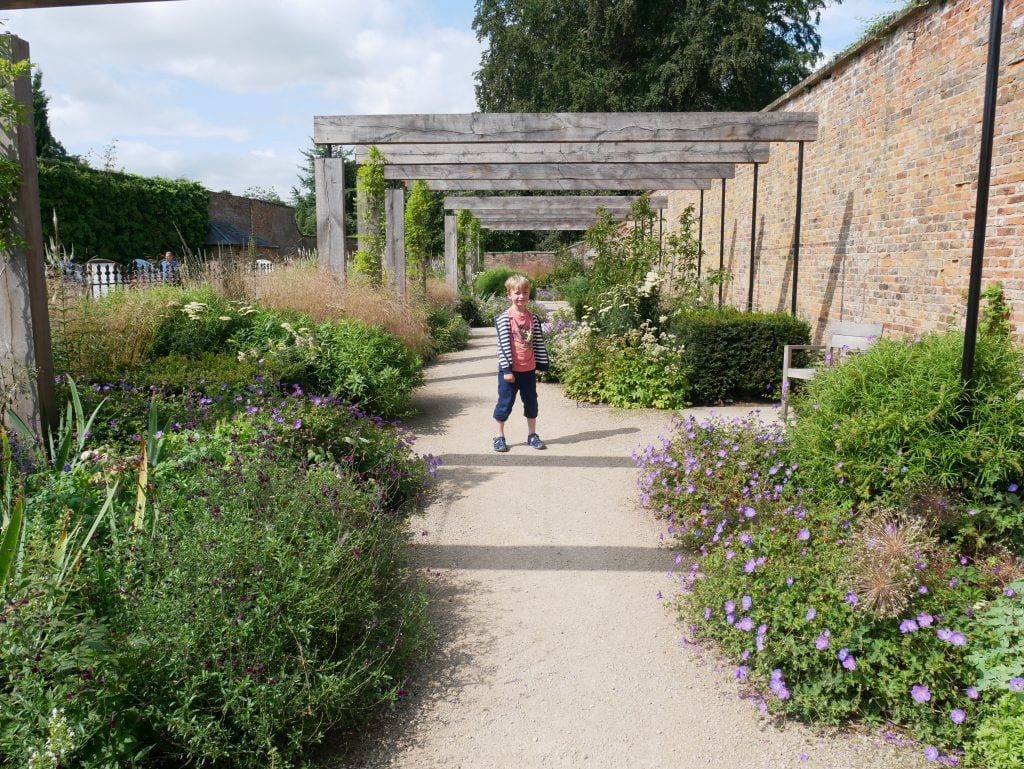 The walled gardens at Beningbrough hall are wonderful. It's a working garden and we saw at least 6 volunteers working hard to look after the crops. Children are also encouraged to help out and they have watering cans set out for them to help themselves to water and go watering. My son was very keen to help and he loved walking up and down seeing what fruit and vegetables he could identify without reading the signs.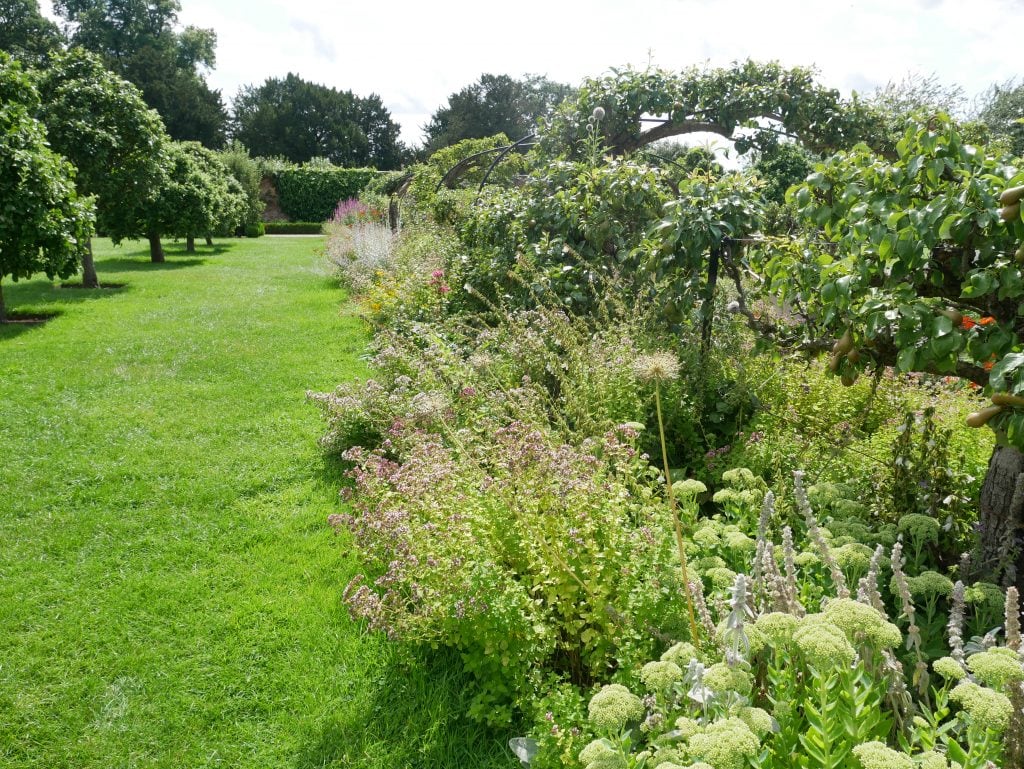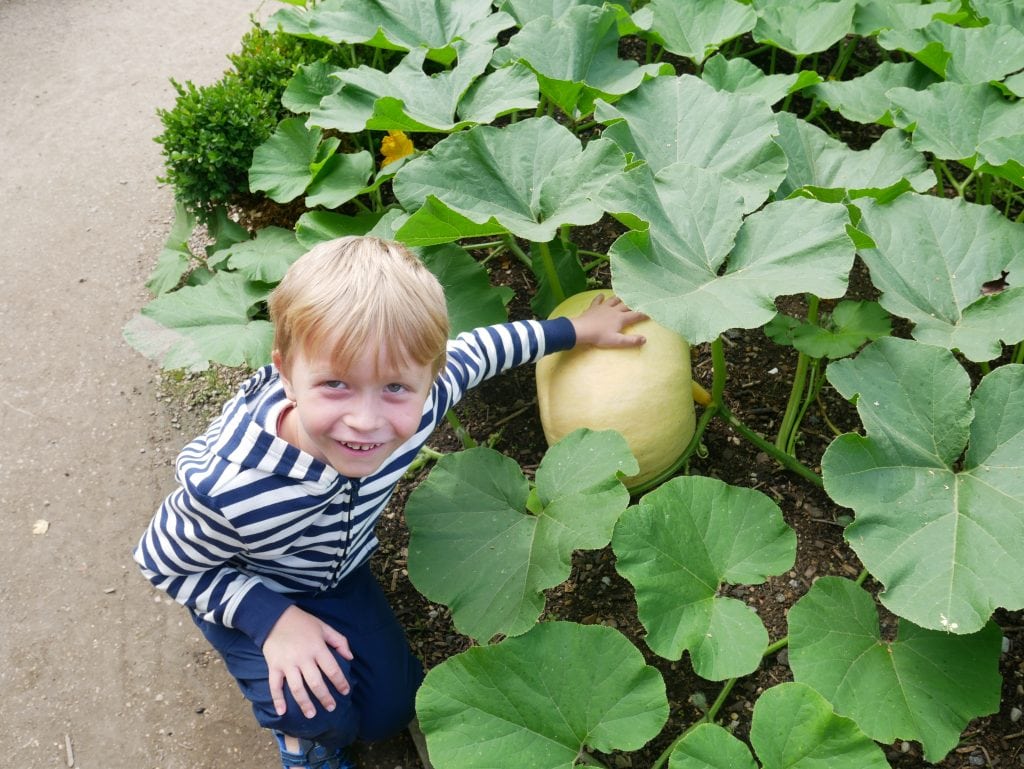 Walking at Beningbrough
There is a range of walks at Beningbrough Hall. Be sure to pick up a leaflet from the reception area. You can choose from short walks or long ones taking in the riverside. To give you an idea of the walks available please follow this link.
Important Information
Members of the National Trust can visit Beningbrough hall for free. If you aren't a member and adult ticket without gift aid costs £14.40 and £7.20 for a child. The main season runs from early March until early November.
*This post contains affiliate links
---