We love to go fruit picking in the summer. It should be on every child's summer bucket list. Most pick your own places have reopened and have safety measures in place.
All of these places have PYO strawberries in 2021. Some have other fuit and sometimes vegetables also available for picking when they are ready. If you have visited anywhere not on this list please do let me know by commenting below
PLEASE do check ahead before you leave home. Not all these places are open all week and some close when they don't have enough fruit to sell. Most of the following places are recommended by my readers.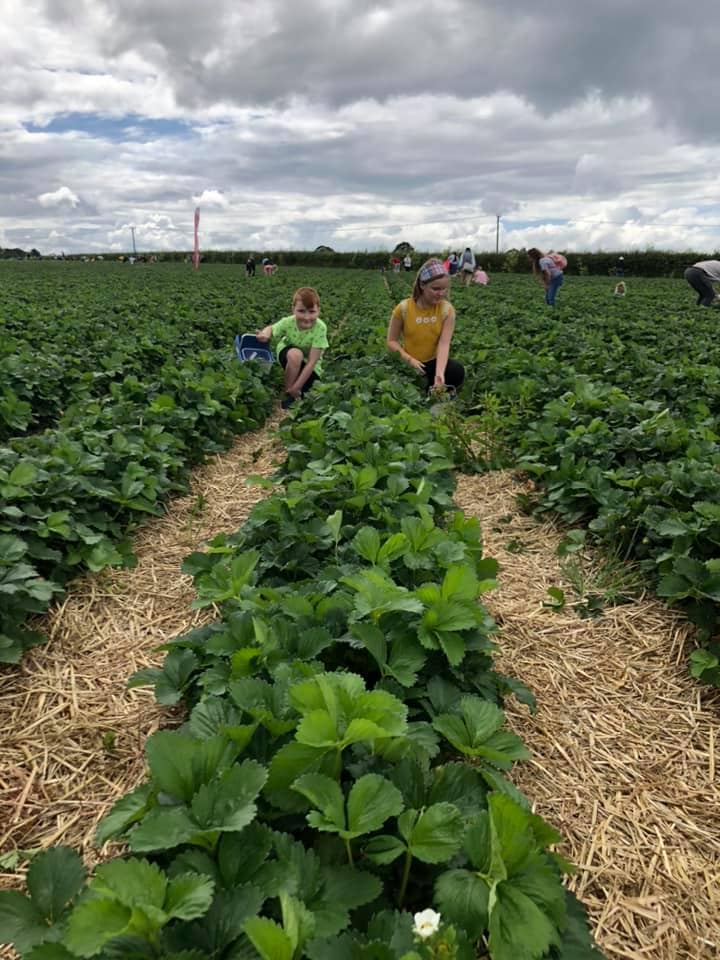 We're very excited to welcome you back to Scaddows Farm this summer! We are open and ready to rock. We are currently picking our earlier variety of Strawberry. Our main season Strawberries are not yet ready. If we are exceptionally busy it is possible will will run short of fruit before the main season varieties begin. We have plenty to go at to start and will try and update as we go.
NO DOGS allowed – Please remember we do not allow dogs on-site. Payment by card when possible in field and Farm Shop. No toilets are available.
Address: Scaddows Farm, Scaddows Ln, Ticknall, Derby DE73 7JP
---
We now grow 10 acres of traditionally grown strawberries (8 different varieties), 3 acres of raspberries along with gooseberries, blackcurrants, redcurrants and blackberries. Sunflowers are also available for pick your own.
Toilets are open and they are asking people to please observe safe distancing at all times. They have acres of car parking and lots of outdoor space. As fruit ripens and gets picked at different rates it is difficult to guarantee availability at any time. They will provide regular updates.
Address: Swepstone Rd, Heather, Coalville LE67 2RF
---
Entry to the PICK YOUR OWN will be strictly by booking a picking slot – on our website via the Booking Link. Strawberries £ 4.95/kg Green Gooseberries £ 4.50/kg The following fruits will be available during the season:- Raspberries, Red Gooseberries, Blackcurrants & Redcurrants, Blueberries. Card payments only, dogs are not permitted.
Address: Copston Magna, Hinckley LE10 3HE
---
Welcome to Wymeswold Fruit Farm, our traditional family-run farm, spanning three generations., located on the outskirts of Wymeswold. Enjoy picking a wide selection of delicious seasonal fruits, including strawberries, raspberries, blackcurrants, rhubarb and more. No dogs are allowed. The fruit farm also has a shop where you can buy locally produced cream and ice cream to enjoy with your fruit or buy a soft drink or slush puppy to quench your thirst after your visit. There is also a toilet on-site and a large car park for your convenience.
Address: Wide Ln, Wymeswold, Loughborough LE12 6SE
---
Their fruit season usually starts mid-June until late July depending on the weather. Strawberries and gooseberries begin the season, with the raspberries, red and blackcurrants towards the end of June through July. They are open 7 days a week through the main season. They welcome all members of the public to come to the farm and 'pick your own' fruit. At a little extra cost, they have a ready picked service for all their fruit if you don't have the time to pick your own.
Address: Hewitts Ave, New Waltham, Grimsby DN36 4RS
---
Only 90p per lb/450g or pick your own strawberries.
Cash payments only* Please remember to adhere to social distancing guidance, wash your hands before/after picking & wear suncream!
To cut down on single-use plastics we also welcome the use/reuse of your own containers!
Address: Postcode: PE22 8BH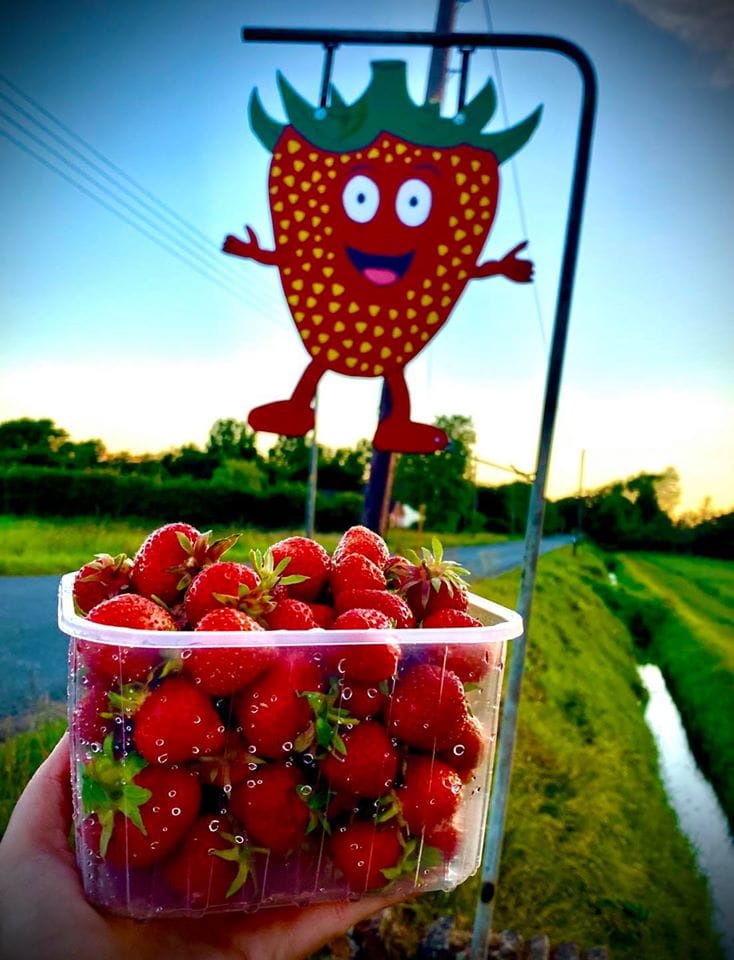 ---
Claire visited recently "It was really lovely, strawberry, and Raspberries were ripe when we went. You arrive, collect your basket from a table outside, and follow the 'one-way track' to the fields. Loads of space so easy to stay apart from other families.
The weighing table and till we're outside too and easy to get too and see if people were there. So we just timed it when the queue was empty. We even sat a few times to enjoy our strawberry. Then we bought the most amazing ice cream and happily tucked away outside the farm shop. Everyone was respectful and a lot of that rare 'common sense' was visible."
Address: Syston Park Farm, Grantham NG32 2BZ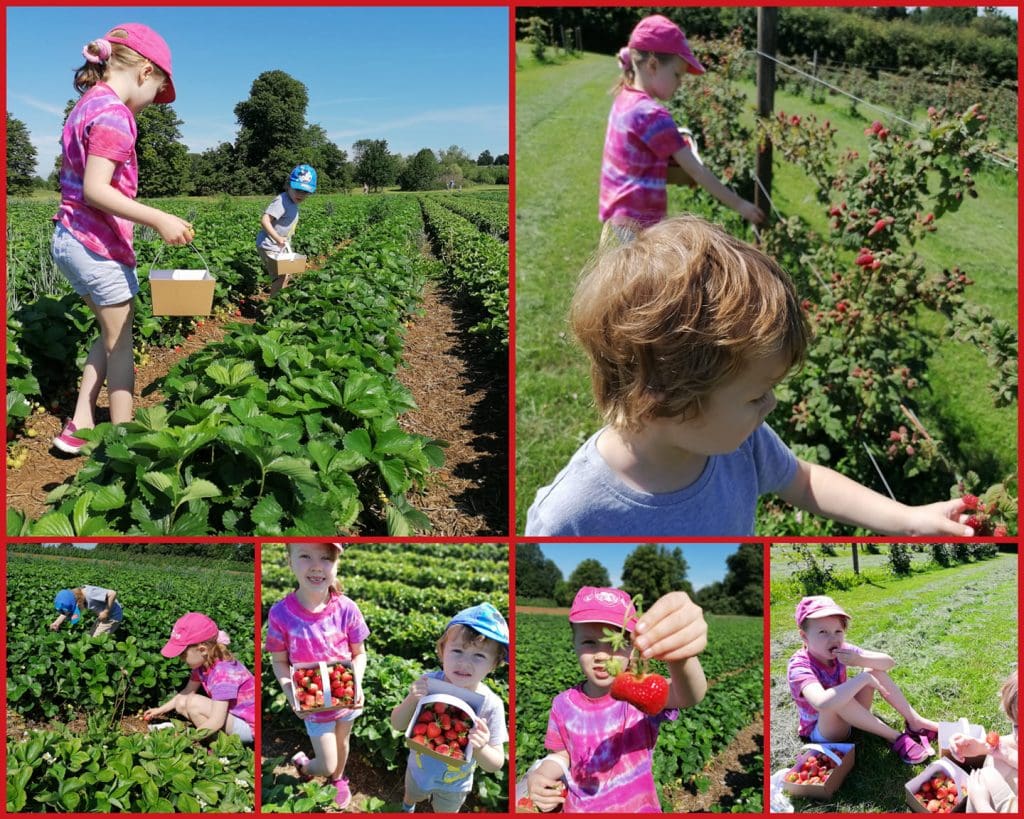 ---
We grow a wide variety of fruit including strawberries, raspberries, cherries, plums, apples and pears. We sell our fruit mainly through our farm shop at North Wheatley where you can come and pick your own when the fruit is in season or buy it ready picked. Free parking available. We accept both cash and card payments. Picnic area and toilet facilities onsite.
Address: Green Acres/Wood La, Retford DN22 9BG
---
In addition to the pick your own produce and the farm shop available here at School Farm, we have the added bonus of our Maize Maze! Fantastic fun for the whole family, get lost in our themed maze as you look for letters and solve the missing word. Please visit the 'Maize Maze' page for more information and opening times. The maize maze will open in late summer. Friendly farm animals including Alpacas, goats, ducks, sheep & more! We aim to be open from June to mid-August for strawberry picking, but crop timings and availability depends heavily on the weather conditions. Other fresh fruit also available to pick when ripe.
Address: Ollerton Rd, West Drayton, Retford DN22 8DB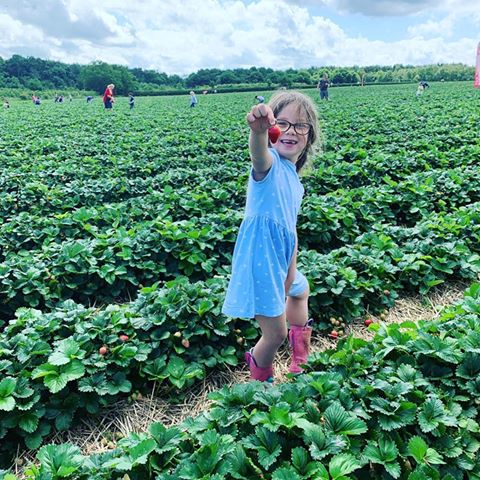 ---