Whisby nature park is located just south of Lincoln in Lincolnshire, east midlands. There are so many elements that make this a great day out for everyone. Here are my 7 great reasons why we love Whisby nature park in my review.
Reason #1
It's free to use the facilities and to walk around. Now that's a pretty good reason in itself. You do have to pay to park so it's not entirely free for everyone but at only £2 it's not going to break the bank. You could always cycle there!
Reason #2
Otters reach indoor adventure playground. You are given a token for an hours play which you hand back in when your little ones have finished having fun. It's not soft play, more natural play. Most of the play equipment is made of wood. There's a couple of slides and lots to climb on and play in.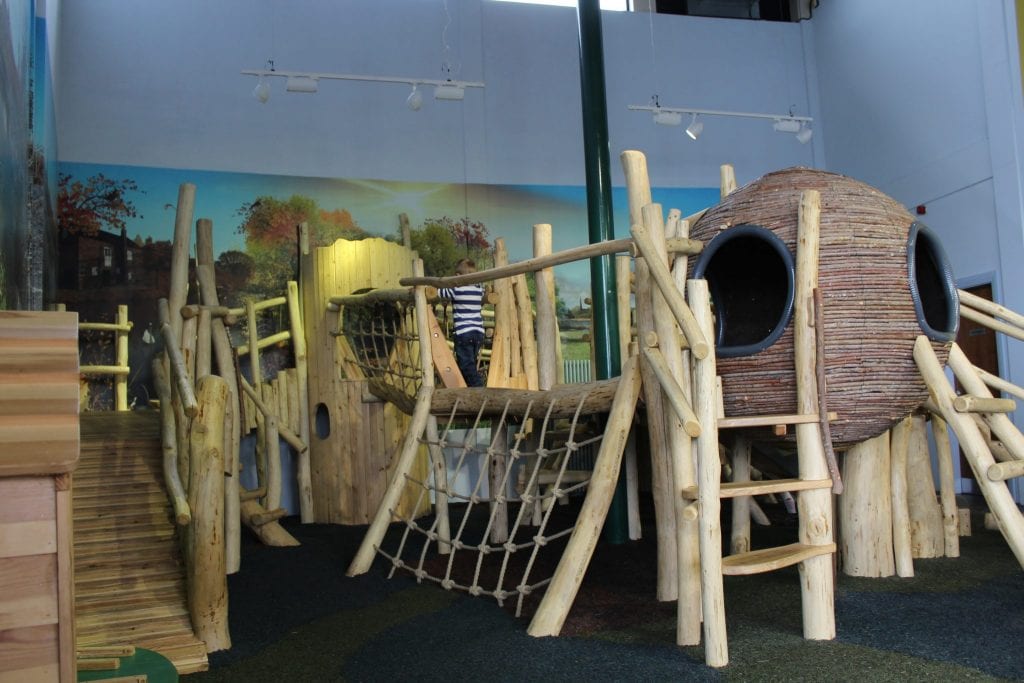 Jamie loves playing in the round hut. It's a great place to play peek a boo.
Just to the left of the play equipment below is somewhere to buy drinks and snacks. There are seats for the grown-ups to sit and chill out while the kids play.
There's also a few educational things dotted around for the kids to play with.
Reason #3
The outdoor play area. There's something for little kids and big kids too. The little ones will love the sand pit area. We always take our own bucket and spade, but you can buy them in their shop…and sometimes things get left behind. There is also a wooden play area in the sandpit with buckets on pulleys etc. Even on a chilly day, it's lots of fun to dig and make sandcastles!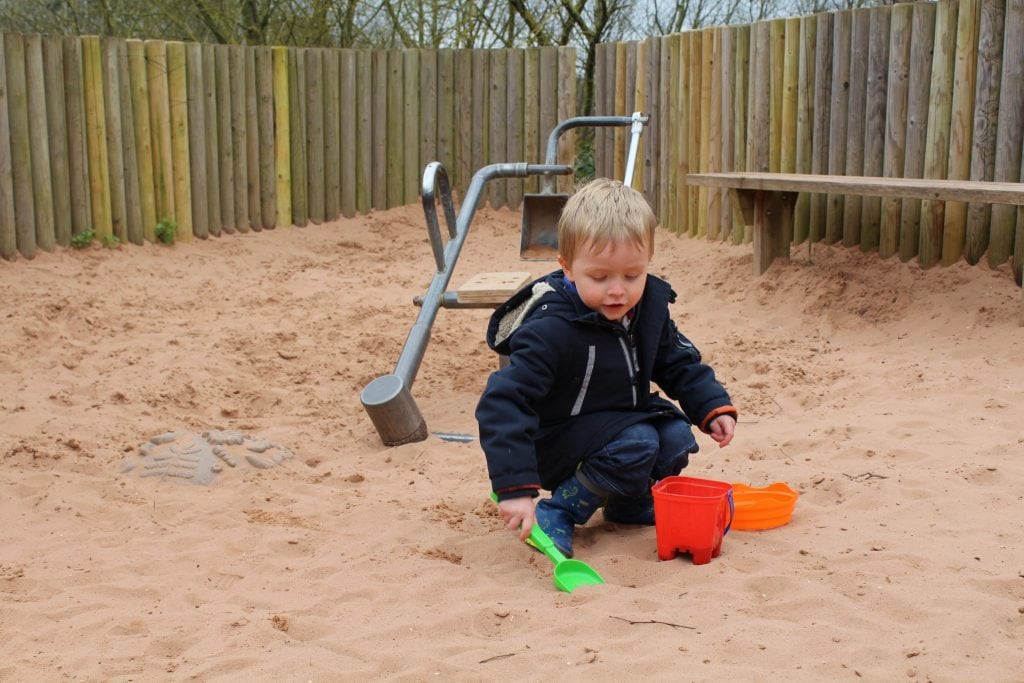 The older kids will love the zip wire, climbing towers and tunnels.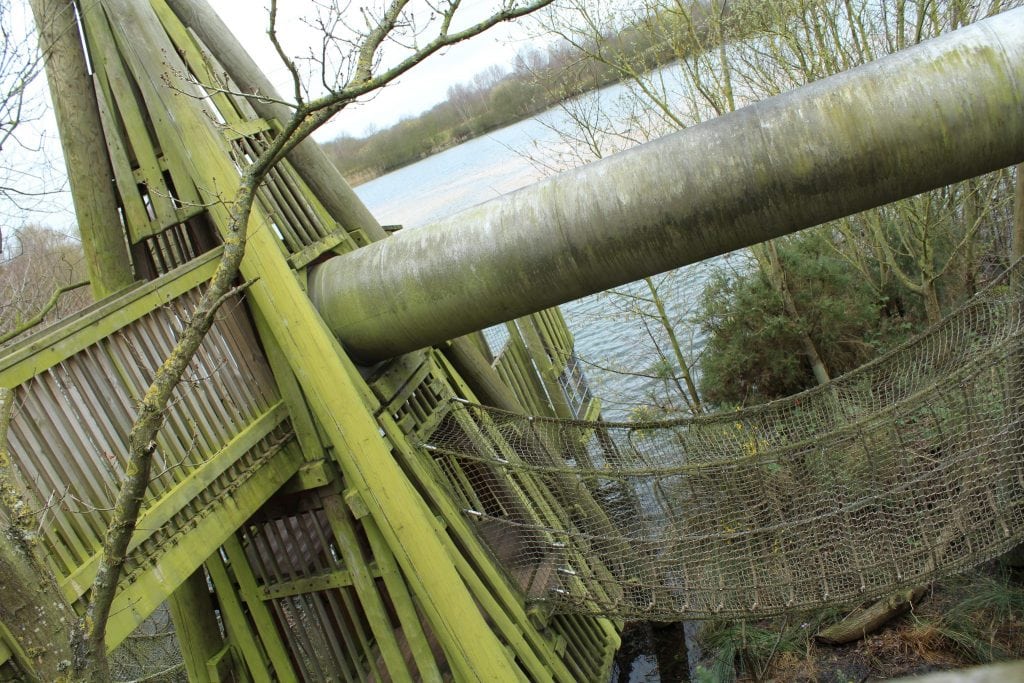 And when the weather is a bit warmer there is a really fun water area to play and learn in. The kids have to learn to work together to get the water from the top down to the bottom.
That's really quite a few reasons all rolled into one!
Reason #4
The choice of walks. There are 6 walks around the lakes. Three of the walks are around 1.3 miles and the other 3 around 2+ miles. None more than 2.8 miles. All of the walks have footpaths, mostly with compacted limestone so it is a great place for buggies and for wheelchair users. The walks are all colour coded so you simply follow the coloured arrows for where you want to go. They do however provide a map free of charge. We followed the orange path around Grebe lake. It took around 45 minutes to do the walk including stops in hides. It was a nice, easy and peaceful walk. Here are a few photos from our walk.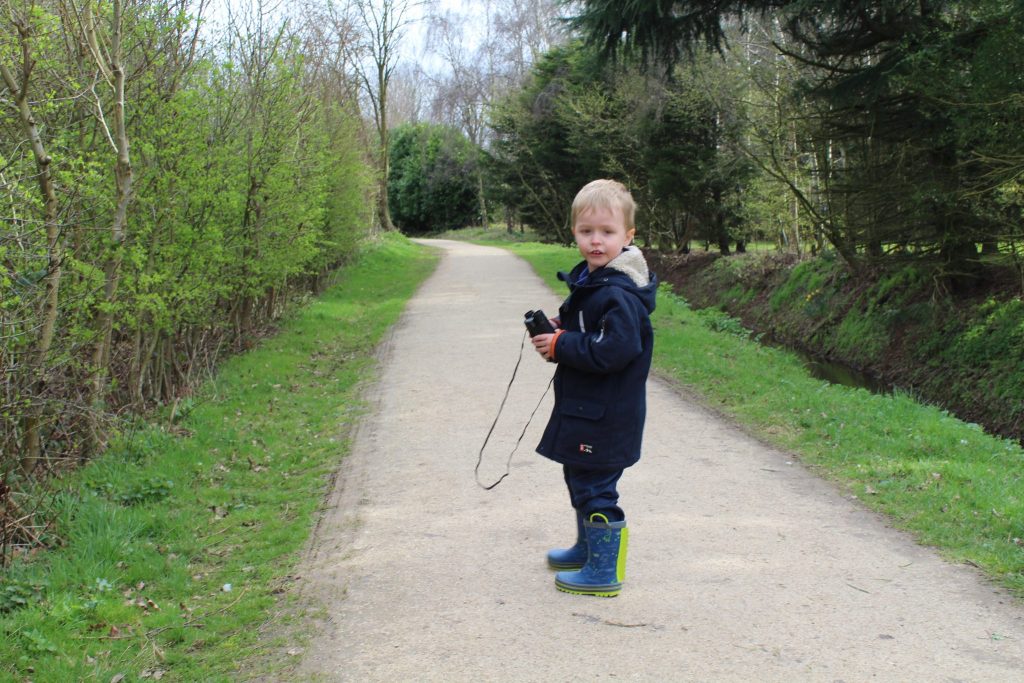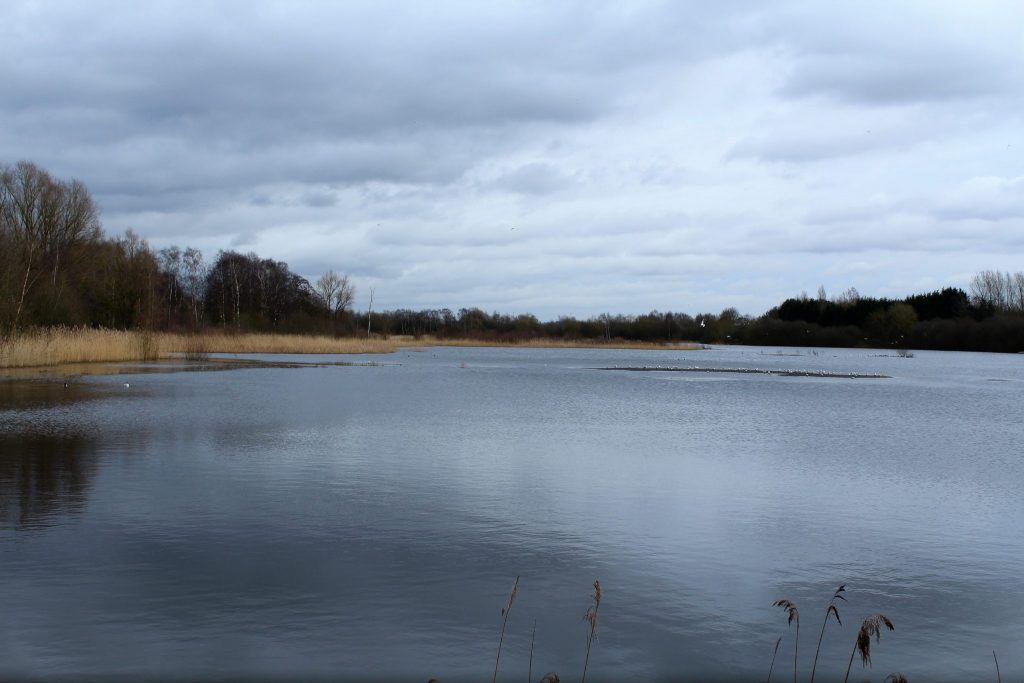 There are benches dotted around on the walks in case you need a rest.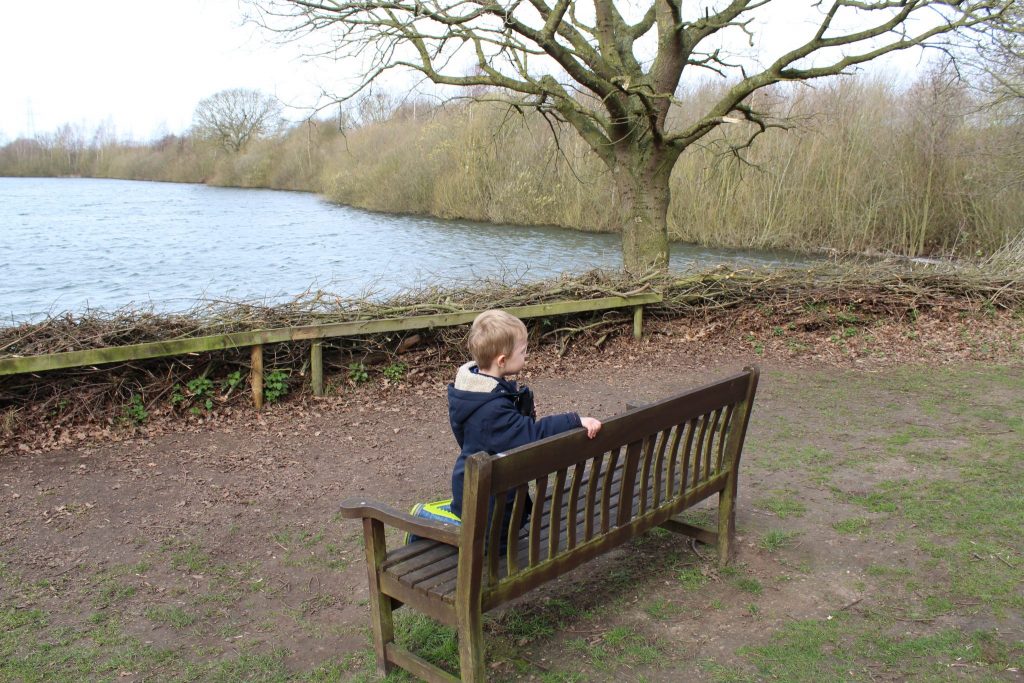 Reason #5
The hides. They are currently finishing a hide near the café and natural world centre. This overlooks the largest lake called Thorpe lake.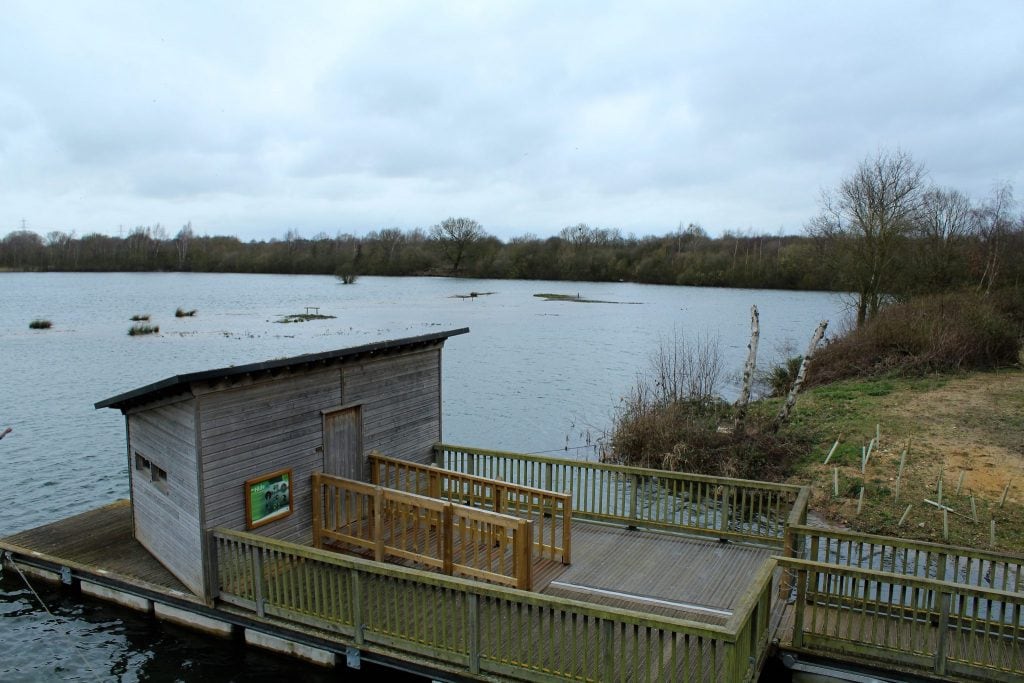 There's another hide a bit further along with some really useful printouts to help identify the birds on the lakes. There is also a wild bird viewing area near here. We spotted a really good variety of wild garden birds on the feeders.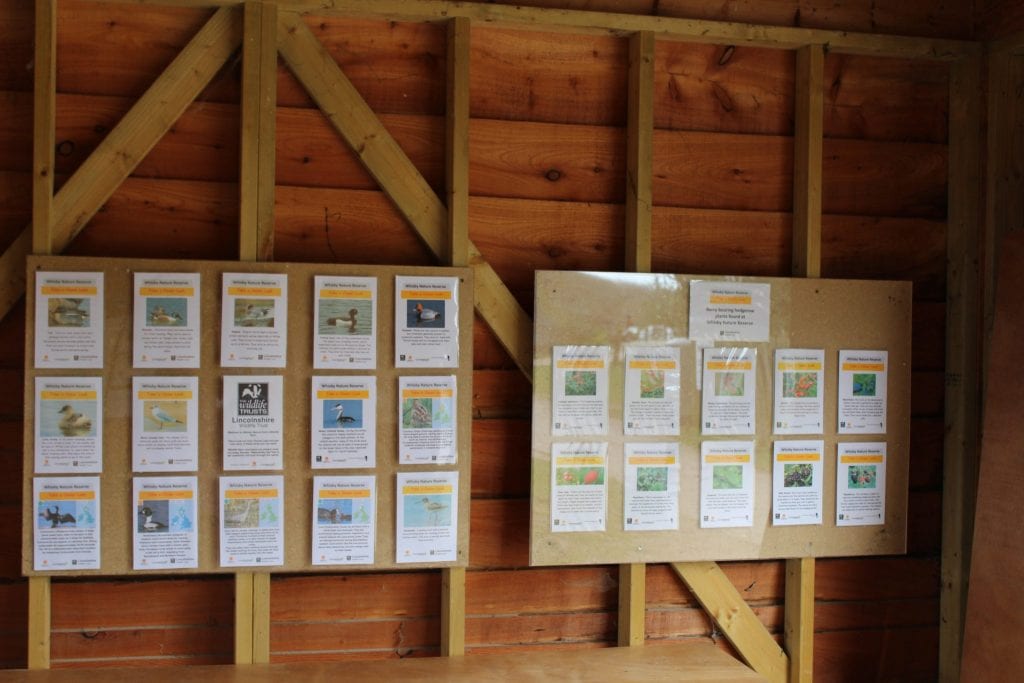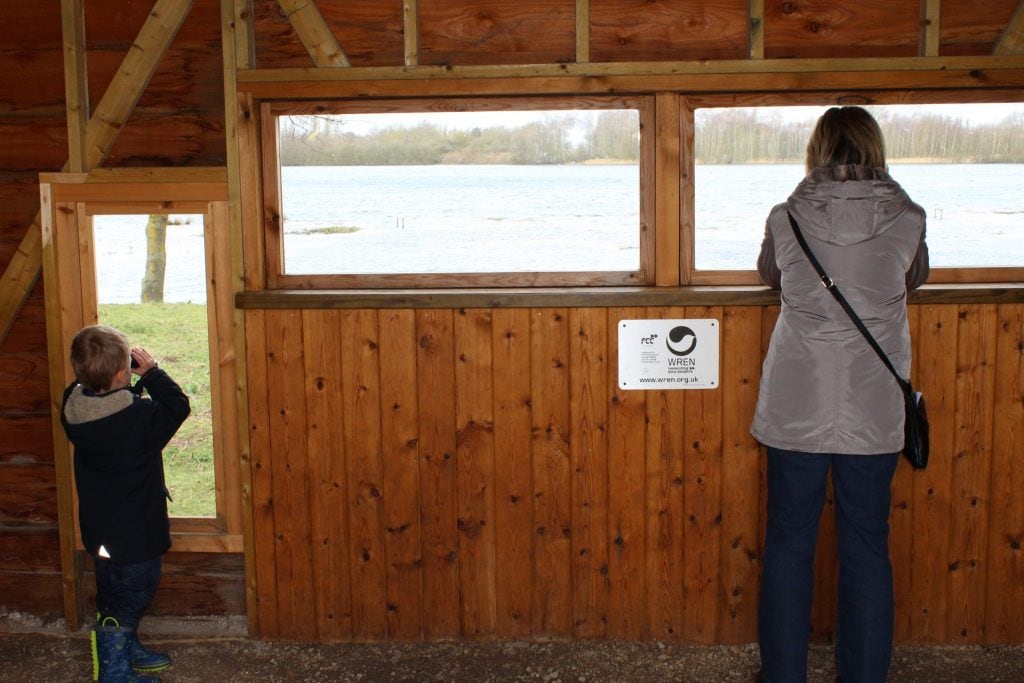 There are three other hides at Whisby, 2 of them on Grebe Lake. If you are patient and look closely there is a really good variety of birds to be spotted.
Reason #6
Events. There is so much on, mostly all year round, at Whisby. There is a board in the shop area that keeps you updated but you can also find them online here. Again there's something for everyone from exhibitions to adult craft workshops and talks. Plus discos, trails, crafts etc. for the little ones (some at a cost).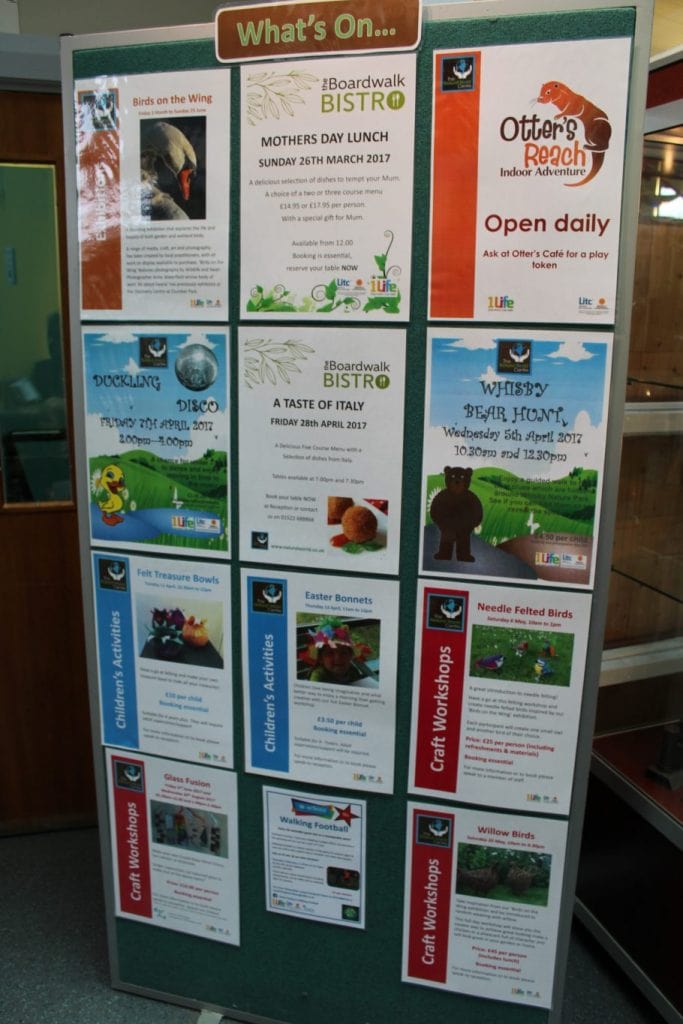 Reason #7
Last but not least our last reason is the café. The boardwalk bistro is open most of the year and offers a good selection of hot and cold meals. You can enjoy lovely views of the main Thorpe lake while you eat your lunch. There is seating inside and out. They use locally sourced produce as much as possible. My Mum was especially happy with her chicken and leek pie with mash. The food was very tasty and lovely and hot. Considering they were busy the food arrived in good time.
They also have special themed events on during the day and at night too.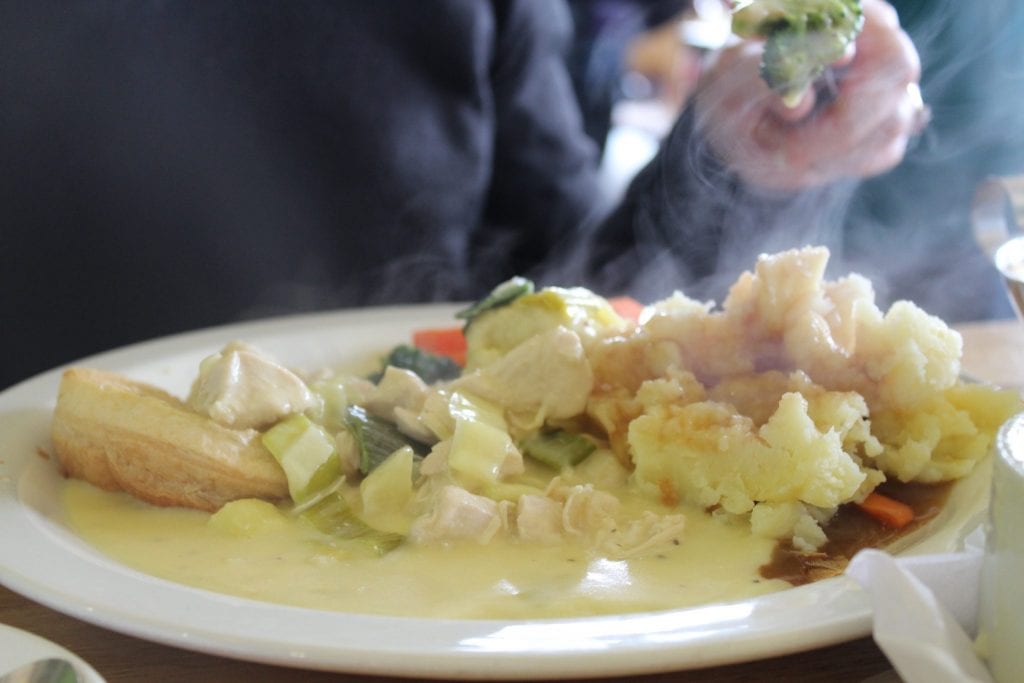 *This post contains affiliate links
If you enjoyed my blog review please comment below or we'd love a share or follow over on social media. Please also check out other reviews of mine. Why not pin my post for later? Simply click on the photo below to take you over to Pinterest. If you're looking for other free days out in Lincolnshire we had a great day out at the Museum of Lincolnshire life and also Woodthorpe garden centre. (plus many more)