Our day out to Adventure Wonderland
As we were standing in the queue to pay we realised that Adventure Wonderland is based on the characters from Alice in Wonderland. This made it even more enjoyable as Jamie is a big fan of the film.
Once you have paid you are given a wristband that indicates what age bracket your child is in. This makes it easier for the staff to identify if your child can go on a certain ride or not. As Jamie is nearly 4 and just over 1m he could go on all but two of the rides (He wasn't quite tall enough for the Pirate ship – Ghostly Galleon and Dragon's Drop). The park itself is aimed at children under 11 years old.
There are a few coined rides and you also have to pay extra for pony rides but there is plenty included in your entry price.
There is a good mix of gentle and slightly more adventurous rides. Most of the rides we didn't have to queue for. If we did have to queue it wasn't for long and it was mostly because we were just waiting for the ride to stop.
Here are some photos of our favourite rides from the Adventureland part of the park.
It was the first time Jamie had ventured onto an inflatable slide. I thought he'd bottle it but he loved it. They've packed plenty into the park you can certainly spend a full day here.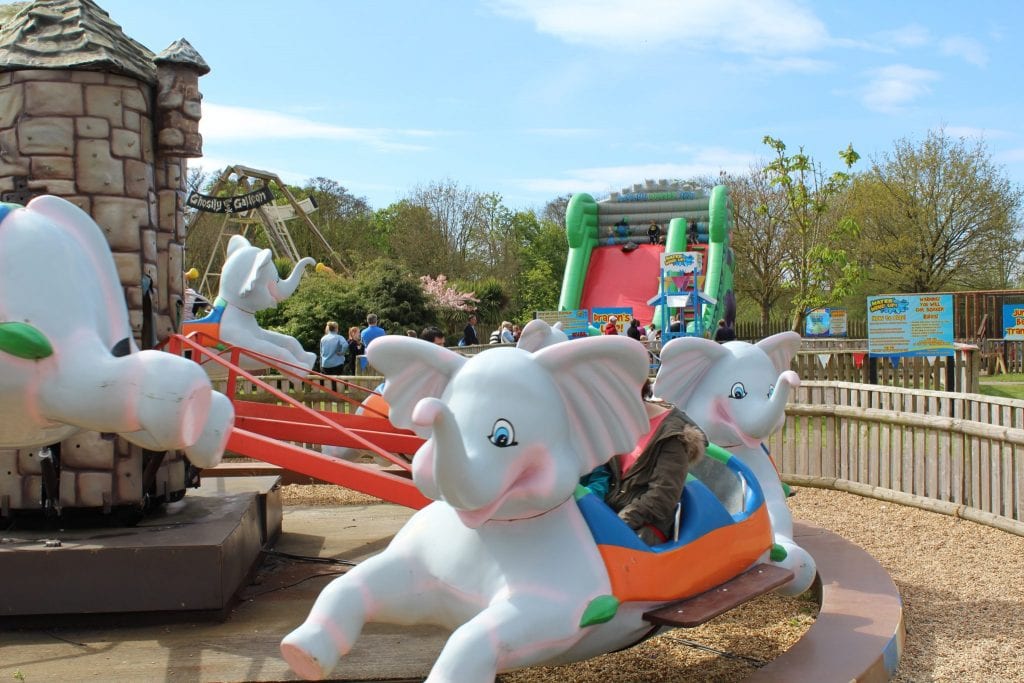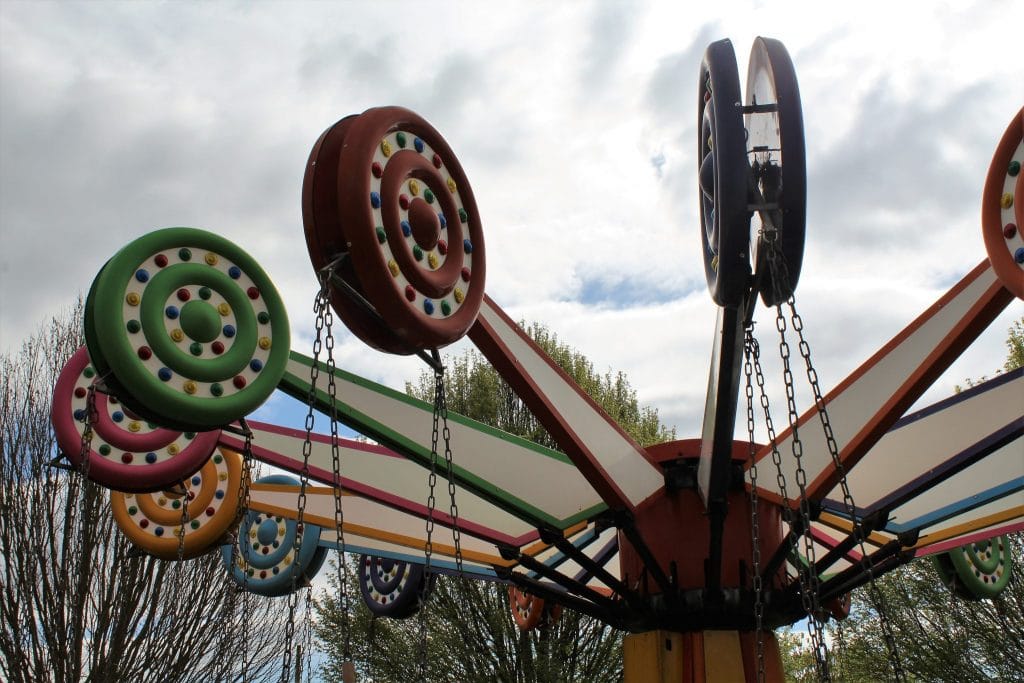 In adventure land you will find the petting farm, pony rides, Battle boats, Dragons drop, Ghostly Galleon, Space orbiter, Water wind up, battle boats and a log flume coming soon.
Some photos from the Wonderland area.
The Wonderland area is over to the right of the park and this has more rides for the younger kids. Jamie was made up that one of them had Humpty Dumpty on it.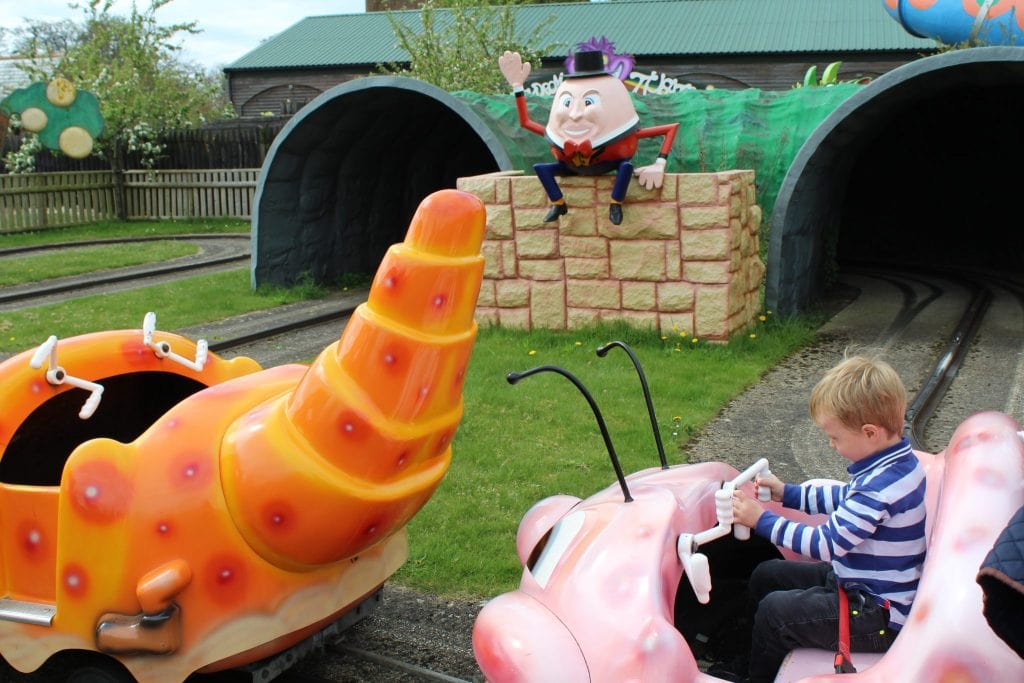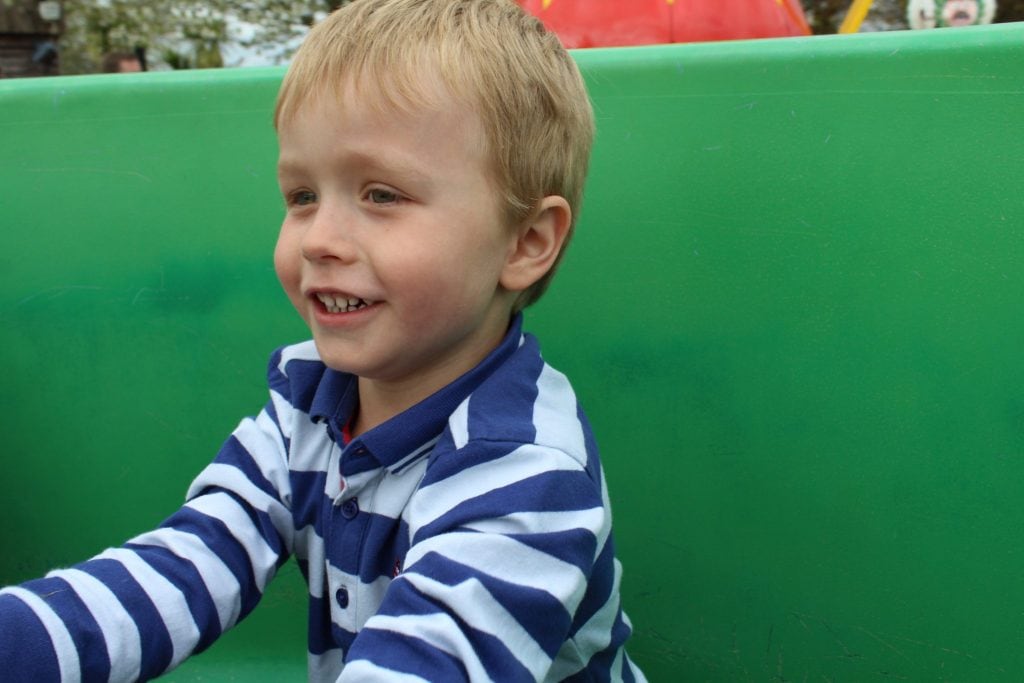 This is a very tall beech hedge maze which hadn't yet come into leaf. I have to say that this is one of the biggest mazes we'd ever been in. We sort of left the kids in charge. The adults soon took over though as we ended up back at the beginning. We had previous experience in some mazes of always keeping the hedge to our left. After a small debate, this is what we decided to do and you know what it worked.
As we were walking around Alice in Wonderland and the Easter Bunny appeared in the middle of the maze with an Easter treat for all the kids. The little ones were thrilled not to only make the middle of the maze but to get a sweet treat too. This made their day.
Also in the Wonderland area, there is the theatre where they put on daily shows, Jabberwocky – a 28ft helter-skelter ride, Choo choo train for the little ones, Charlie Cool's driving school and more.
There are plenty of picnic tables around the park for you to bring your own lunch. Our family provided us with a great spread.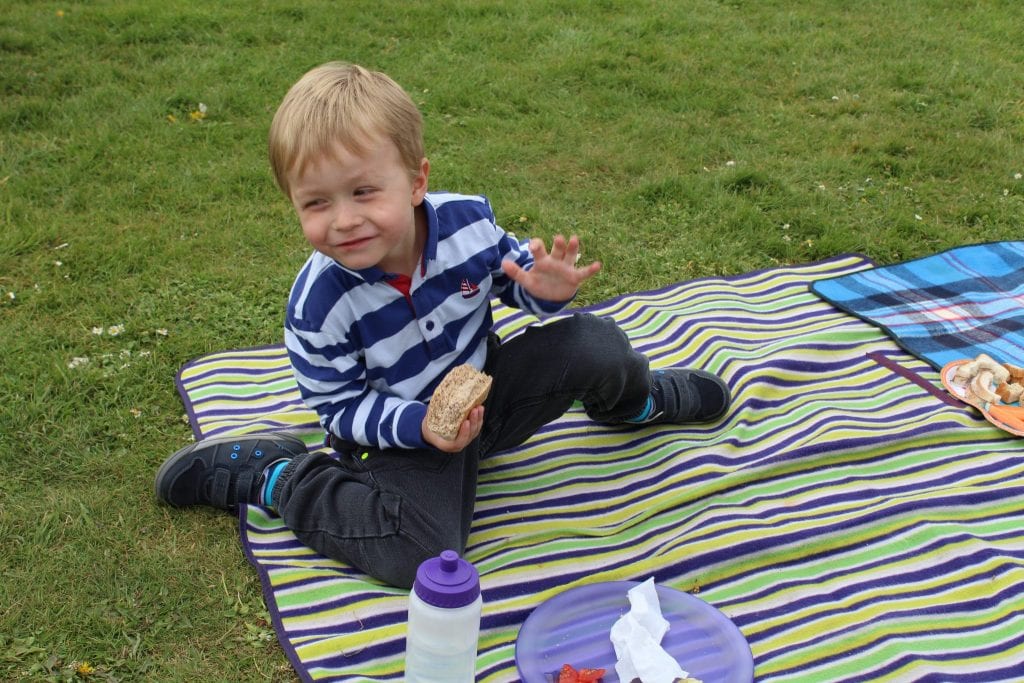 We had great fun in cuddle corner farm, it might be small but we were there for quite a while. Jamie loved that he could hold and stroke the guinea pigs.
Not to mention Jamie fed an Alpaca for the first time ever….bucket list tick!
And oh my goodness this sheep was such a character. I don't think I've ever seen such a big and keen sheep. She had us in stitches standing up against the fence for food.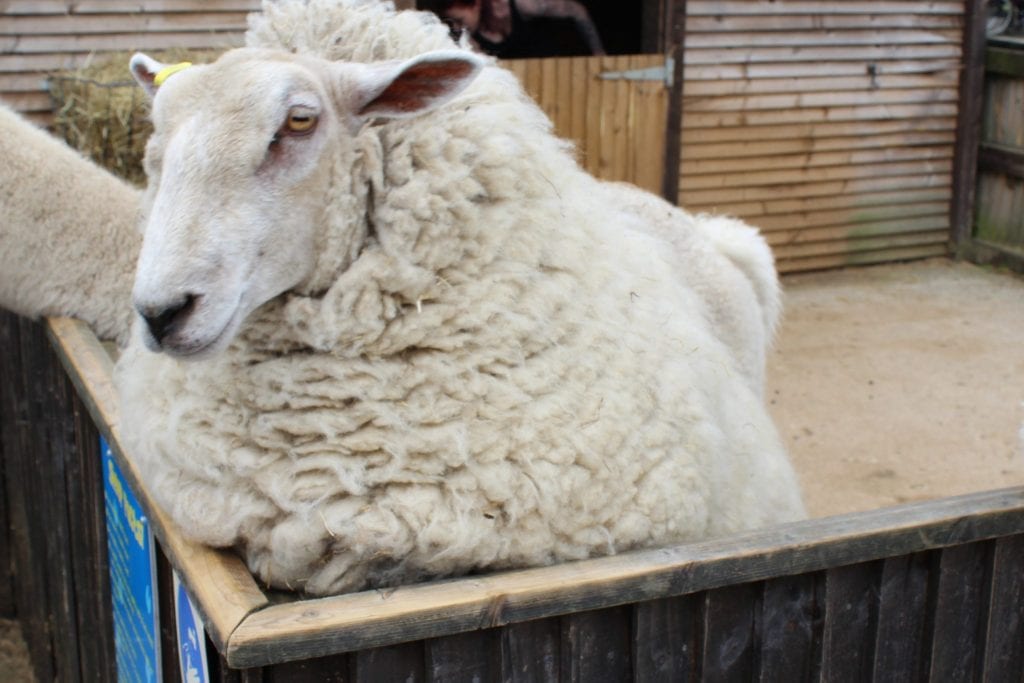 The soft play area at Adventure Wonderland
I had serious soft play envy, it was huge, I wished we lived nearby. There was so much for the kids, plus seating and tables for the adults. The soft play area is also next to their café. This photo just can't do it justice.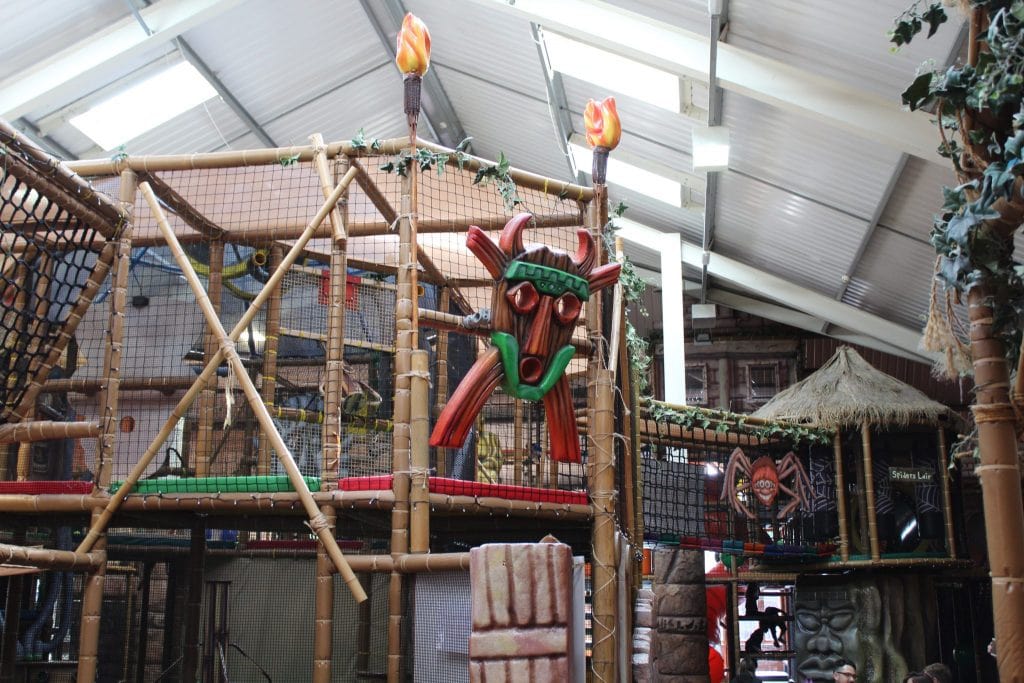 All adults and kids enjoyed their day out, there was certainly plenty for the kids.
Important Information
The price for adults and children from the 1st April – 6th September 2017 is charged at £13.99 each. If you purchase your tickets online in advance you receive 10% off this price. Children aged 2 are £6.99 at the gate and under 2 are free. Senior citizens are £10.99. For full details and up to date prices follow this link. Family tickets etc. can also be purchased. From the 7th September until April the park is mostly only open at weekends. Adventure Wonderland is next to Bournemouth airport, near Bournemouth Dorset.
*This post contains affiliate links
All words, opinions and photos are my own. Please do not duplicate any content. If you enjoyed my blog review please comment below. I would also love a follow or share over on social media. Social links can be found throughout our website.
Why not pin this post for later?