We've found events in all of the counties in the South East and there are plenty of ideas to keep you busy during October half-term 2021.
Things to do October Half Term – Halloween – Berkshire – Buckinghamshire – London – East Sussex – West Sussex – Hampshire – Isle of Wight – Kent – Oxfordshire – Surrey
If you are an attraction and would like a bigger feature or regular/one-off promotion on Facebook please get in touch with suzy@wheretogowithkids.co.uk. We have a large days out based following.
Please keep up-to-date with government guidance before booking or visiting. We are unsure of the following attractions policies on cancellations of events. Please check with them in advance. It may also be an idea to check with the attraction that everything is as advertised the day before you visit. Booking in advance is required for most of the following, please check ahead and prebook if necessary.
Info from a previous event – In October half term there is free entry for a child fully dressed up for Halloween (if accompanied by a full paying adult). There will be a Halloween trail, make and take activities and the Park will be dressed for the spooky season.

Keep an eye on our social media sites for updates on the Halloween fun we have planned!

Beale Park
Address: Lower Basildon, Pangbourne, Reading RG8 9NW
---
SCARECROW TRAIL TRACTOR RIDE – Look out for letters along your journey they will make a Halloween word
When you return to the station tell the driver the word to receive a Halloween treat. Choose the perfect Halloween pumpkin – £4.50 per pumpkin. Exclusive Pumpkin Carving! – £8 per pumpkin with carving included. Brave the bump in the night barrel bug ride and more.
Address: Blackberry Farm, Whitesmith, Lewes BN8 6JD
When? 23rd to 31st October
---
Our spooky family-friendly festivities are returning this October half term, on the lead up to Halloween. Lady Edwina and Franklin are hosting a brand-new ghost story in Rumpus Mansion LIVE this year! And, after braving the Mansion, you won't want to miss out on the Spooky Disco, Puppet Theatre and Fancy Dress Competitions. There's also crafts and games, too…and you'll want to keep your eye out for a Gremlin or two in our Gremlin Quest!

Blackgang Chine
Address: Ventnor PO38 2HN
When? 18th – 22nd and 25th to 29th October
How much? Tickets from £24.50 each.
---
A spooky, fun-filled trail for all the family. As Halloween creeps closer and the days shorten, a mysterious mist falls across the gardens at Blenheim Palace. Join with family and friends to wander from dusk into darkness between one ghostly space to another… if you dare! Wind your way through the illuminated haunted woods filled with creepy neon cobwebs, ghastly ghouls, wicked witches, larger-than life spiders and beastly bats. Then discover the Secret Garden filled with more hidden surprises.

Blenheim Palace
Address: Woodstock OX20 1PP
When? 22nd to 31st October
How much? An adult ticket including parking for 1 car costs £25, further adults are £15 each. Children 3-16 £10 each.
---
Reptile Roadshow
Science and Slime shows
Pumpkin Village
Wizard and Witches Quiz Trail
Heated Indoor Play
Small Animal Encounters
Tractor and Trailer Rides
Acres of Outdoor Adventure
Address: Young St, Fetcham, Leatherhead KT22 9BS
When? 23rd to 31st October
How much? An adult ticket is £14.50 and £15.95 for a child age 3-17. Children under 2 are free. Other pricing options are available. Tickets must be prebooked online.
---
This October Half term join us to enjoy the turning of the seasons at this magical time of year, known to our ancestors as Samhain… enjoy skills demonstrations and displays, crafts and a children's trail.

Buster Ancient Farm
Address: Chalton Ln, Chalton, Waterlooville PO8 0BG
When? 23rd to 31st October.
How much? Adult tickets £10 each, £6 for children age 3-16. Under 3's are free, other pricing options are available.
---
Info from a previous event – Gather your little monsters for a ghoulishly good day out at Carisbrooke Castle this half term. Follow the trail to solve creepy clues and gather round to listen to spooky stories. There's a frighteningly fun fancy dress competition every day – just come in your scariest outfits to be in with a chance of winning.

Steeped in ghostly history and full of tales of a king's imprisonment, Carisbrooke Castle is a fearfully good setting for an adventure this Halloween. The Halloween Costume competition will take place at 11.30am and 2.30pm each day of the event

English Heritage
Address: Castle Hill, Newport PO30 1XY
---
Things are getting spoOoky once again at Chessington this October, with a Fa-BOO-lous Halloween event for the whole family! The mischievous Wild Witches of Adventure Point have conjured up a devilish spell this Howl'o'ween and brought back to life spooktacular characters across the Resort. With lots of tricks and plenty of treats, watch your step as you explore our lands this October half term, because you'll likely encounter all kinds of delightfully ghastly creatures around every corner.

Chessington
Address: Leatherhead Rd, Chessington KT9 2NE
When? 16th to 31st October
How much? Tickets online from £34.
---
Info from a previous event – There's witchery afoot as Cogges Manor House is transformed into the Witch's House, as if by magic! Walk through a series of spooky rooms to see where the witch lives. But don't worry, like everyone at Cogges, she's very friendly! With lighting, sound and an array of potions, bats, spiders and a cauldron on the fire, Cogges brings Halloween to life again this year.

Book your timed visit in groups or 'bubbles' of up to six people – there will only be one group in each part of the house at any time.

Cogges Manor
Address: Church Ln, Witney OX28 3LA
---
Info from a previous event – Try not to disturb the castle's ghosts as you explore the shadows of the medieval tunnels, the winding staircases of the Great Tower, or as you walk the castle defences. You can also come face to face with Zoolab and their collection of real life creepy creatures.

There's a frighteningly fun fancy dress competition every day – just come in your scariest outfits to be in with a chance of winning. The competition will take place at 11.30am and 2.30pm each day of the event.

English Heritage
Address: Castle Hill Rd, Dover CT16 1HU
---
Info from a previous event – Halloween Ghost train –

Our crew of ghoulish characters are returning to Exbury's steam railway this October half term. They will be haunting the train tracks and entertaining families with their slapstick comedy performances… with a few frights along the way of course!

Our ghost train and characters may be a little too scary for some children so parental discretion is advised before booking.

Gruesome garden trail – The voodoo of Halloween has turned our Rock Garden into a spooky graveyard this half term. Do you dare to enter? Walk through cobweb arches, see monsters emerging from the ground and ghosts on zipwires.

Don't worry, everything in this trail is a Halloween prop and is suitable for most children, although parental discretion is advised for those of a sensitive nature.

Plus other spooky events

Exbury
Address: Exbury, Southampton SO45 1AZ
---
Psst! We've heard there's always magic happening in the land of fairy tales, and there's no better time for little ones to solve a spooky Halloween mystery than the most magical month of the year, October! Venture down the Enchanted Walk to solve spooky riddles, visit the Pumpkin Patch to choose your free pumpkin and get carving in Jack's Yard. Don't forget to arrive in your best Halloween fancy dress for your chance to win a treat!

Fairytale Farm
Address: Southcombe OX7 5QH
When? 23rd to 31st October
How much? £6.98 online for an adult, £6.53 for a child age 2-16. Other pricing options are available.
---
Make no bones about it, Fishers Farm Park's Halloween Happy Hauntings is a fun family day out that is full of ghosts, goblins and ghoul. Dare to ride our gory Ghost Tunnel? It's a funny, but spooky ride with an educational twist…mwahahahaha! Too cute to spook? Please don't worry if you're not the Halloween kind – there will be lots of other half-term fun on offer this school holidays.

Fisher's Farm Park
Address: Newpound Lane, Wisborough Green RH14 0EG
When? 23rd to 31st October
How much? Tickets are £17.95 for anyone 3 and over. Seniors and 2 year olds are £5.95 and under 2's are free.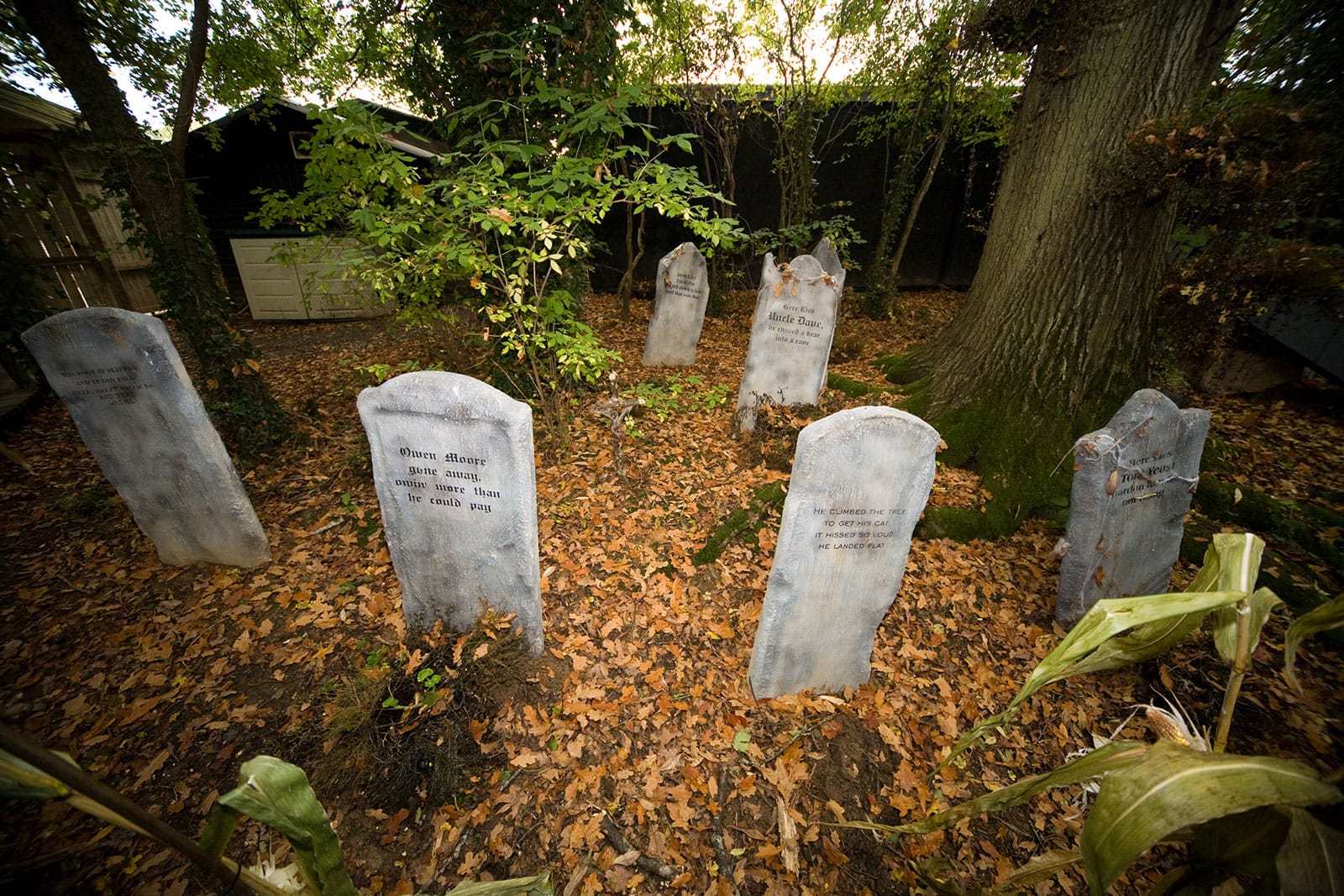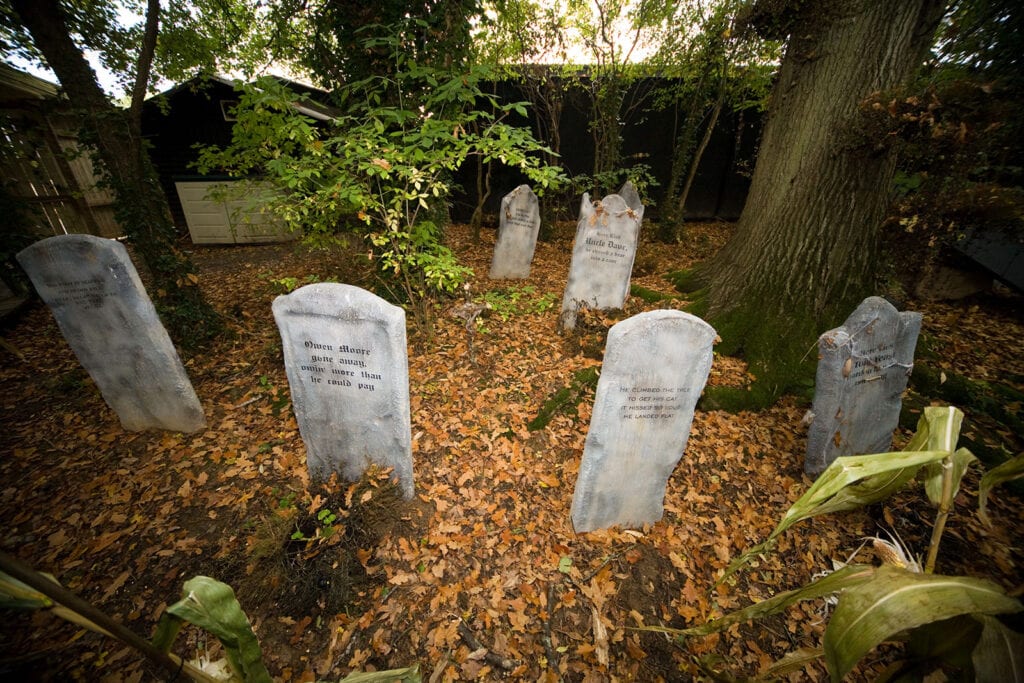 ---
Info from a previous event – Come on down to the farm and join our Spooktacular celebration. Grab yourself a pumpkin and carve out your very own creation. Follow the mysterious clues around the farm to be in with a change of winning some magical prizes. But, don't forget to visit the animals along with the way, you never know who you might see around the corner!

Godstone Farm
Address: Farm Limited, Tilburstow Hill Rd, Godstone RH9 8LX
---
The Messy Play Barn will be transformed into a spooky spectacular! We take pride in our restyling abilities for our events – completely themed and spooky (but not scary), you won't recognise our Barn. Join us there for our popular Pick-Your-Own Pumpkin Experience! We've been busy growing monster pumpkins in the orchard so you'll be able to choose your own and decorate it, ready to take home for Halloween!

Green Dragon Eco Farm
Address: E Claydon Rd, Buckingham MK18 3LA
When? 23rd to 31st October
How much? Adult from £11.50, child 2-15 £10.50, children under 2 are free, other pricing options are available.
---
Info from a previous event – The little secret garden with its gentle stream and wooden bridge will be transformed into a magical pumpkin grotto with a one-way system in place to ensure social distancing can be maintained.

Visit the walled garden and see if you can spot all the hidden pumpkins and if you come in fancy dress there may be something special waiting for every ghoul, ghost, phantom and skeleton!

Groombridge place
Address: Groombridge Place, Groombridge Hill, Groombridge, Tunbridge Wells, TN3 9QG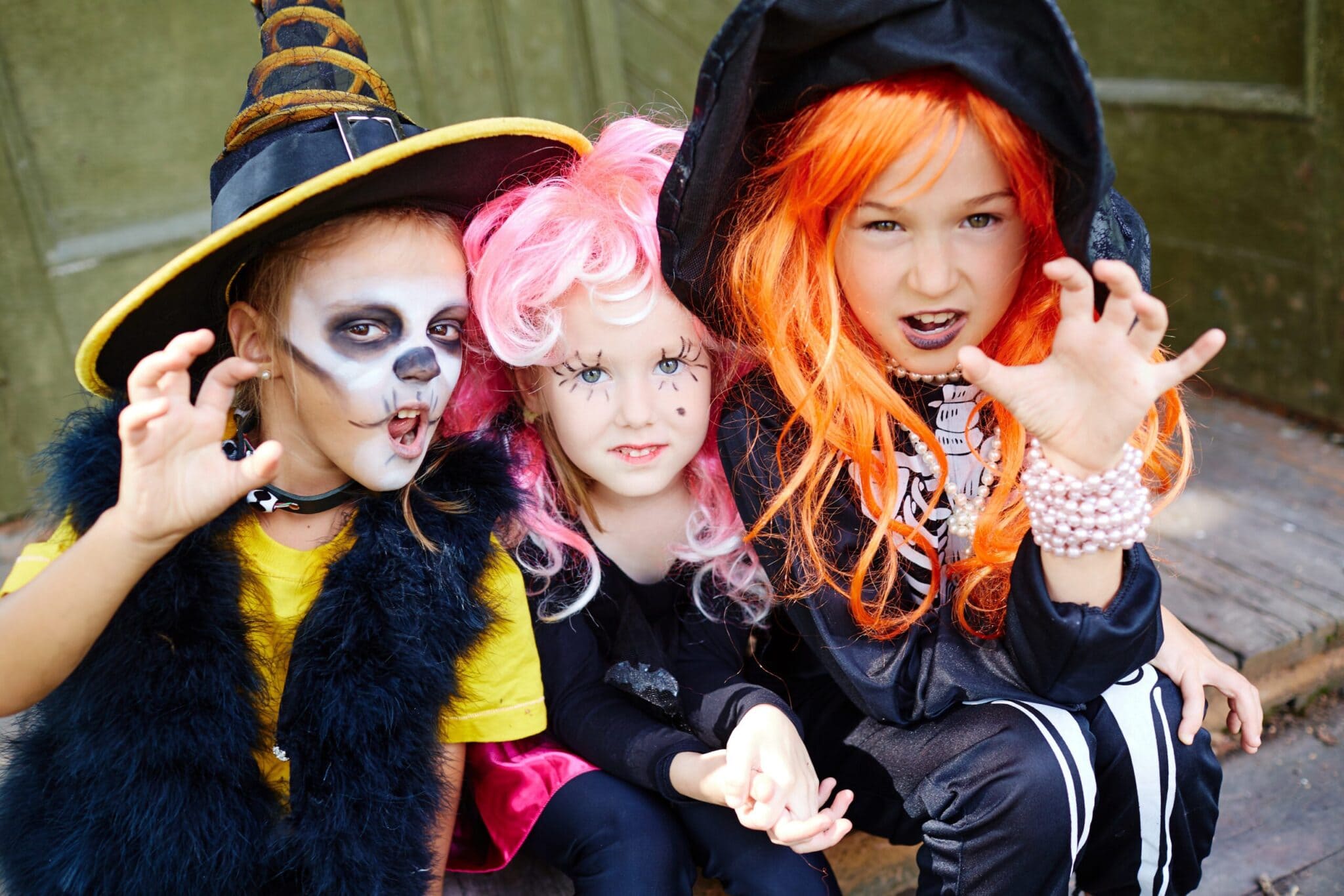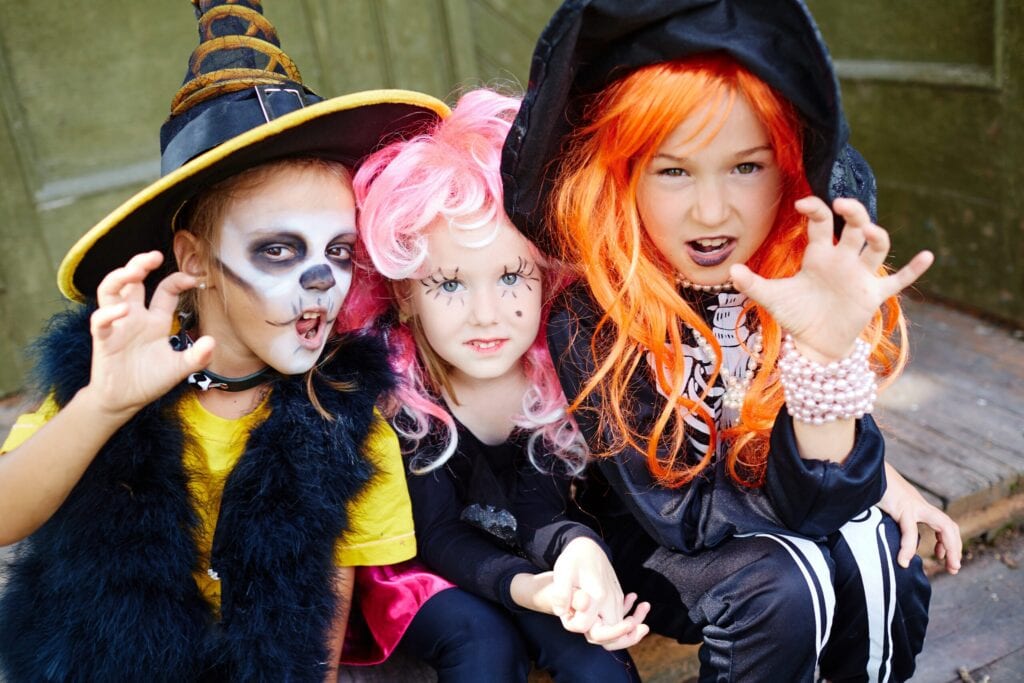 ---
Join our festival-style Halloween that's bursting with colour, costumes and music. Fright Fiesta is nine days of fabulous family activities, frights and theme park fun. Come together and celebrate the spookiest season of the year at Gulliver's. Showcase your fancy dress costume in our spine-tingling street parade or delve deep into the theme park and discover our spooktacular rides

Gullive's
Address: Livingstone Dr, Milton Keynes MK15 0DT
When? 23rd to 31st October
How much? Tickets from £15 per person, special advance price.
---
Treat your little ones to a spine-tingling visit to Hever Castle over the Half Term break. Come dressed up in your spookiest outfit, spot Halloween decorations around the grounds and learn how to become the perfect little monster in the Ghoul School Audio Trail*. An array of teachers will be imparting their delights, frights and a few vampire bites! You will also have the chance to plant garlic bulbs in a free family-friendly workshop. The perfect activity to ward off any stray vampires.

Hever Castle
Address: Hever Rd, Hever, Edenbridge TN8 7NG
When? 23rd to 31st October
---
Info from a previous event – Halloween, or Hobble'ween as we like to call it, is one of our favourite holidays of the year and this Half Term you can do your Trick or Treating in our Willow Maze (just don't get lost in there!)

Activities will all be socially distanced, but expect to be joined in the maze by our very own mischievous Skibblers who will be leading the activity.

Hobbledown
Address: Horton Ln, Epsom KT19 8PT
---
Treat the kids to a spook-tastic feast of fun for the half term holidays! Dress up in your best Halloween fancy dress (optional!) and come and join in! Children's rides, animal farm and more tricks and treats! Features include a Halloween trail* – *features subject to change

Hop farm
Address: Maidstone Rd, Paddock Wood, Beltring, Tonbridge TN12 6PY
When? 23rd to 31st October
How much? Tickets are only £3 per person (under 1's free). Prebook your tickets online in advance.
---
Come along and join in with the family friendly Halloween events as Kent Life is transformed for the spooky season. There's pumpkin carving, creepy cuddle corner, spooky tractor rides and daily fancy dress competitions. Are you brave enough to come along and trick or treat in our historic houses? You never know who's lurking behind the doors! Trick or Treating is available from 2pm every day in our half term.

Kent Life
Address: Lock Ln, Maidstone ME14 3AU
When? 23rd to 31st October
How much? An adult ticket is £10. £9 for a child 3-15. Under 3's are free and other pricing options are available. Pre-booking is recommended for members and non-members.
---
Calling all little monsters and their monster families! This October Half Term, Lord Vampyre invites you to Brick or Treat at the LEGOLAND® Windsor Resort for the most spook-tacular time of the year, Halloween! LEGOLAND Windsor Resort will be transformed into a pumpkin-filled wonderland for what is sure to be the most frightfully fun event of the year perfect for the young, and the young at heart!

Legoland
Address: Winkfield Rd, Windsor SL4 4AY
When? 14th to 31st October
How much? Tickets from £39 per person. Prebooking is essential.
---
Info from a previous year – Calling all ghouls and boys, You're invited to a spooktacular day out filled with joy. For some ghoulish fun, come and spend the day in the sun.

We have a spooktacular pumpkin trail waiting for you during October half-term! … and more.

Leonardslee Gardens
Address: Brighton Rd, Lower Beeding, Horsham RH13 6PP
---
Info from a previous event – Perfect for families this half term, download a free trail pack (coming soon) to guide your visit and discover the incredible patterns and creative 'costumes' of the animal kingdom. Find out why penguins wear 'tuxedos' or why an okapi has a stripey bum! What's more, since it doubles up as a colouring activity, there's heaps of wild creativity to keep the kids entertained.

Take inspiration from the wonderful patterns and camouflage of the animal kingdom as we invite visitors of all ages to come dressed up to explore the Zoo…and more

London Zoo
Address: Outer Cir, London NW1 4RY
---
Info from a previous event – With October Half-Term now right around the corner, enjoy a frightfully fun day out with all the family at our Halloween Festival! Head to our Pumpkin Patch Garden and pick your own pumpkin ready to carve*, dare to explore Wilomena Witch's walk and see what other Spooky Surprises we have in store!

*Small extra charge for Pumpkin. Pumpkin Patch is weather permitting. Please remember to bring a reusable bag to take your Pumpkin home. Guests are welcome to collect their pumpkin and carve at home.

Odds Farm Park
Address: Wooburn Common, Wooburn Green, High Wycombe HP10 0LX
---
Peppa Pig World's spooky Halloween makeover.
Tornado Springs – Halloween decorations from the way out west.
The Legend of Paultons Manor show – An all singing and dancing extravaganza.
Ghoulish fun – meet Pickles the Pumpkin and the rest of the spirit squad characters!
Rides in the dark! Late night opening until 7.30pm on 26th & 28th October.
Address: Ower, Romsey SO51 6AL
When? 14th October until 1st November
How much? Tickets from £37.75 for anyone over 1m. Other tickets are available. Under 1m are free.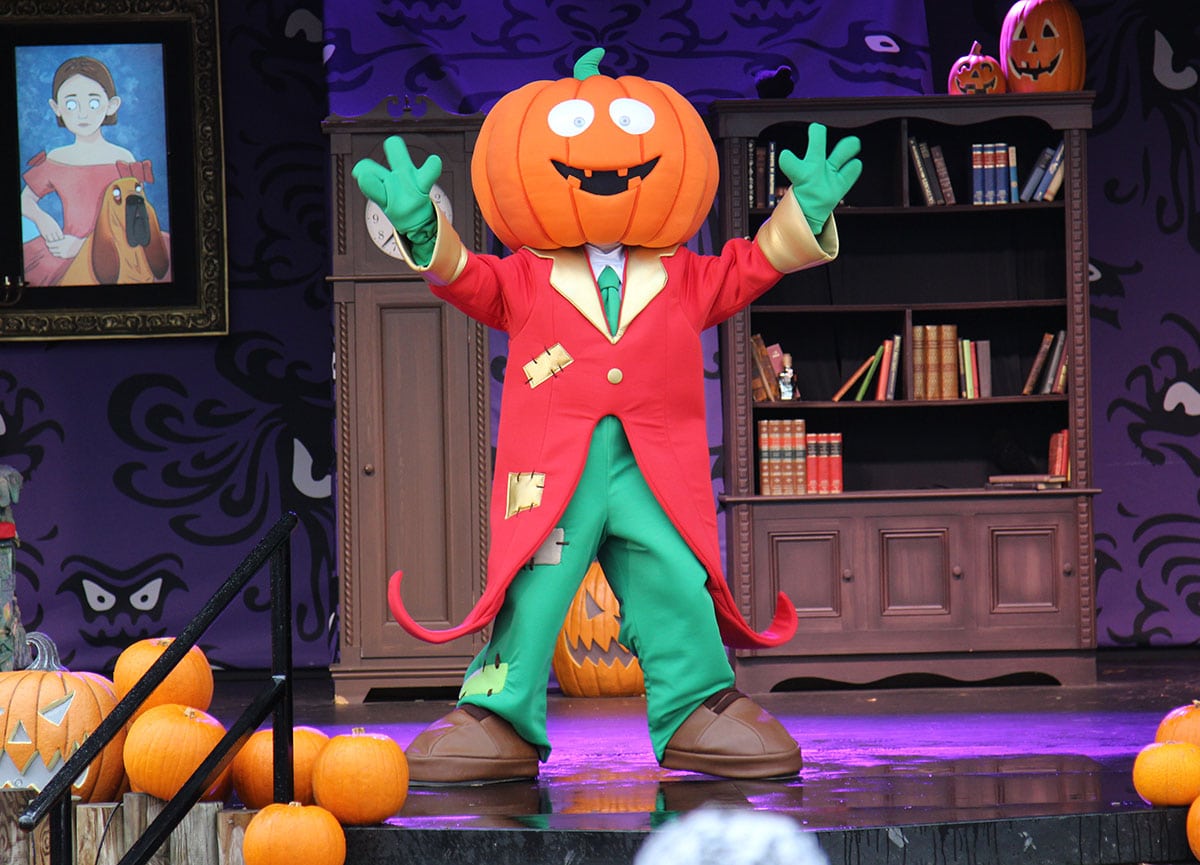 ---
Broomstick flying school – This year, we've heard from flying instructor, Madame Flyleada, that the 2020 class have been the worst to date! Wander the grounds this Halloween and you're likely to find a few of her students stuck in trees, or evidence of their crash landings! Will you be able to find them all and complete their flying reports?

Wicked witch of the wild wood – Though the storytelling will be going ahead, we are currently re-evaluating the traditional set up to ensure it is as safe as possible for our visitors. More details will be announced soon!

Penshurst Place
Address: Penshurst Place, Penshurst, Tonbridge TN11 8DG
---
Visitors will be given handheld lanterns for first part of trail, so they can walk through the darkness lighting their own way through tree lined avenues on a quietly magical meander. As twilight falls, the IGNITE magic begins. Expect the unexpected, with glimpses of fairies that could be dancing in lanterns, playful top hats and teapots as you stroll through an enchanting landscape. Within this fiery interpretation of flora and fantasy, set to an atmospheric soundscape, there are moments of playful discovery and reflection.

National Trust
Address: Polesden Rd, Great Bookham, Leatherhead RH5 6BD
When? 22nd October to 7th November
How much? Standard adult ticket with parking for one car £22, further adults are £15 each. Children 3-16 £10, under 3s are free.
---
Pumpkin hunting around the gardens (9:00 – 4:00) Collect a sheet from the ticket office and see if you can find all the pumpkins. Visit our Inspirational Pumpkin grotto: (10:00 – 4:00) This year we will not be doing carving, instead we will be creating a magical walk-through grotto full of beautiful lit up pumpkins to inspire and delight our visitors. Walk through the grotto one family group at a time and then pop to our Hygge Hut for all the cosy vibes and aquick selfie or two!

Riverhill
Address: Riverhill, Sevenoaks TN15 0RR
When? 16th to 31st October, closed Monday's and Tuesday's
How much? Tickets are £7.00 each and must be prebooked online. Children under 4 are free and are not required to have a ticket.
---
join Wanda and her team of Scatty Scarecrows in the Magical Pumpkin Patch where you can meet brand-new characters and pick your very own Pumpkin straight from the stalk! Introducing: Rosella the Fortune Teller – Conjouring special tarot card readings for kids and their parents. COVID PERMITTING: There will also be a 'Pimp my Pumpkin' carving cabin* where you can carve or decorate your pumpkins (with stickers – not paint)

Tapnell Park
Address: Tapnell Farm House, Newport Rd, Yarmouth PO41 0YJ
When? 16th to 31st October
How much? A child ticket is £12.95 each age 2-16. An adult ticket costs £11.50 each. Other pricing options are available. Prebooking online is essential.
---
New for 2021, enjoy a fantastical immersive safari experience throughout October half-term as well as more traditional spooky treats to tickle your tastebuds. If you're really lucky you might even come across the Safari Rangers, who are out and about tending to the beasts and keeping those pesky fairies at bay. Complete the trail and claim your prize at the end!

Waddesdon Manor
Address: Waddesdon, Aylesbury HP18 0JH
When? 23rd to 31st October
How much? £3.50 per trail (we recommend one trail per child). Plus adult ticket grounds only £12.00 and £6 for a child aged 5-17. Other pricing options are available including house and garden tickets. Under 5's are free.
---
Info from a previous event – Our friendly ghosts have hidden spooky items around the farm. Follow the clues to find the spooky items and at the same time have some fresh air and fun. Entry to our Halloween quiz is included in farm ticket price. Pumpkins will be available for sale.

Washbrooks Farm
Address: Brighton Rd, Hurstpierpoint, Hassocks BN6 9EF
---
Join us in our Big Top Show Tents for these wickedly wonderful Halloween shows.

9:45 am Show Time with Big Foot
10:30am Story Time 'Warm At Last' – with Tobias the Toad
11:30am The PeteZa Show
12:30pm The Witches of Wookey Willow Show
1:45pm Story Time 'Warm At Last' – with Tobias the Toad
2:30pm The PeteZa & Big Foots Not So Spooky Show
3:30pm Halloween Disco

Plus come and carve a pumpkin with us at our Pumpkin Patch!. Purchase your pumpkin from the Main Reception building on arrival for £3.00 per pumpkin. Plus Halloween Train rides for an additional £1 each.

Wellington Country Park
Address: Odiham Rd, Riseley, Reading RG7 1SP
When? 23rd to 31st October
How much? Tickets are £15.95 per person.
---
---