I've always loved a day at the races and it was something we were yet to do as a family, in fact, my husband hadn't been in decades. I heard that there was to be a family fun extravaganza at our local racecourse in Market Rasen, Lincolnshire. We were lucky enough to be asked along to experience their race day and to tick another thing off our bucket list. This is my review of a family fun day special event at Market Rasen racecourse.
Family fun at Market Rasen Racecourse.
We arrived for when the gates opened at 12:10pm, first race at 14:10pm. After a £160 win for me on the Grand national the other week Jamie had a fair idea of what horse racing could mean. Were we going to get lucky again?
There's a variety of ticket options for Market Rasen racecourse and they hold 3 family fun days a year. I will cover costs and enclosures at the end of my review. We were given tickets for the Tattersall enclosure which is the mid-range of the ticketing options.
We started by having some yummy fish and chips in the recently developed Red rum bar. For just £7.50 we had a portion of fresh battered fish, chips and mushy peas. They were well worth waiting for. There are other bars and eateries in this area. You can also use the facilities in the Lawn Enclosure with your entry to the Tattersalls enclosure. Once fed and watered we headed down to the parade ring area to place our first bets.
Unbelievably the last time I went to the races the bookmakers had traditional signs where they changed the odds by hand. Now they're electronic and much easier to read. It was fun watching the odds change. First bet tickets in hand we headed off to the free children's entertainment in the Lawn Enclosure.
Jamie had already spied Bing and Flop while eating his lunch so he was thrilled to see them as we walked through. They have characters to meet at all their family days. 9th July your little ones can meet Paw patrol and Paddington bear on the 6th August. The wait wasn't too long for a photo opportunity. I was informed by Jamie that he wanted to hug Flop and high five Bing. Mission was accomplished = one very happy little boy.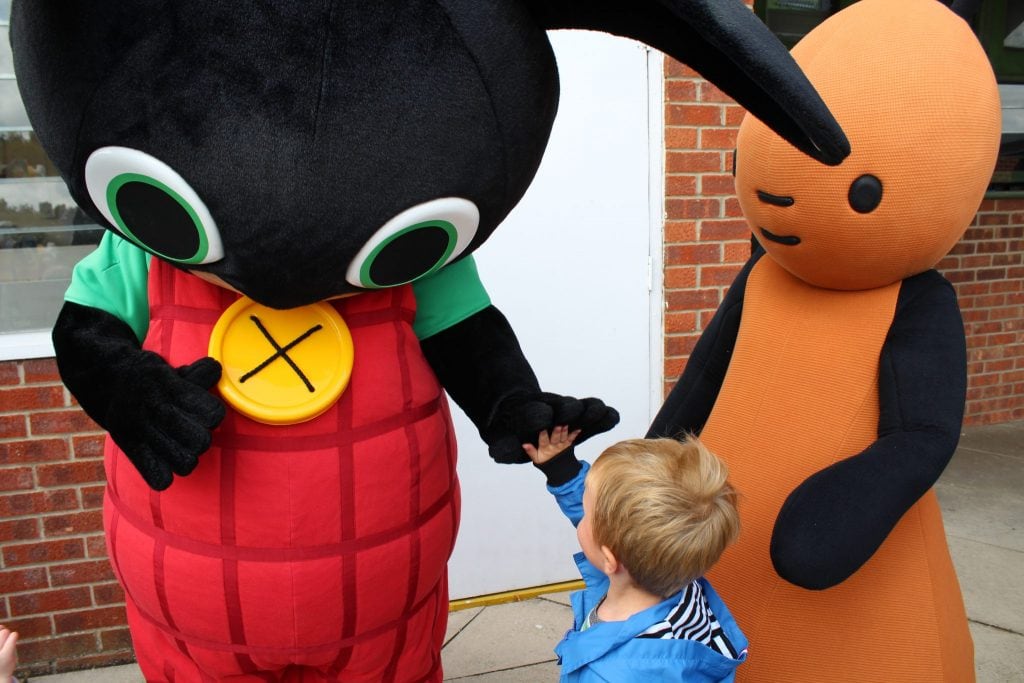 Fact – Jamie used to own a Bing bunny….it got savaged by baby rabbits when he accidentally left it in the garden – no lie!
They also had a kids race for varying ages (we missed it as we were eating lunch). Plus bouncy castles galore again for various ages. Jamie loved the 3 for the little ones. They even had a total wipeout type one for the older kids. It looked so much fun. There were kids flying everywhere. They had other activities on that day for the children including an Easter egg hunt.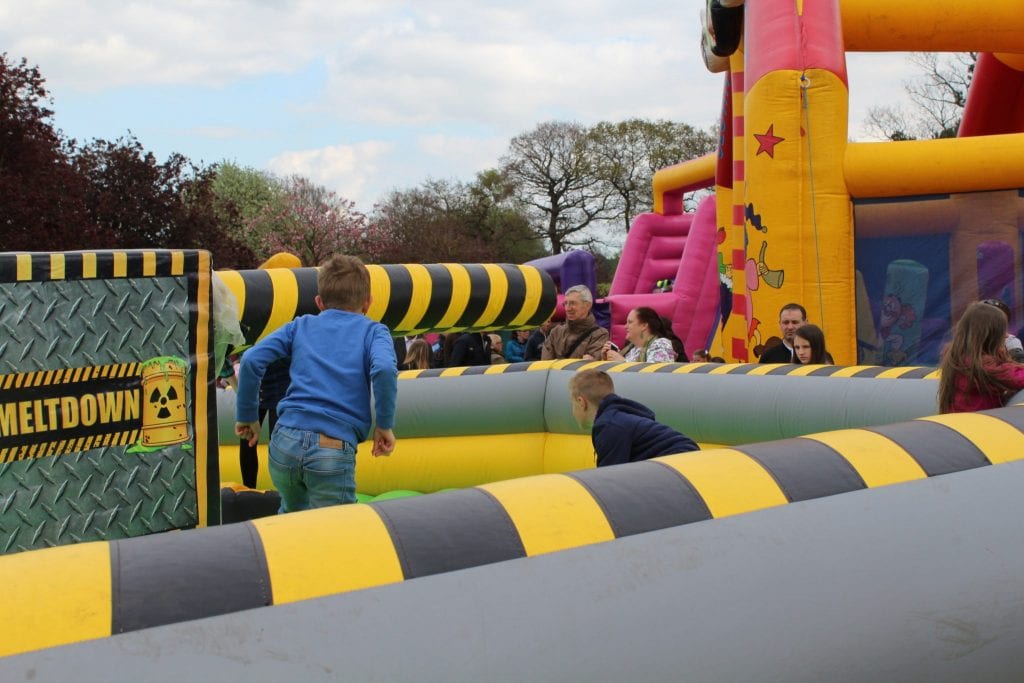 Now came the time for the first horse race. We headed down to the parade ring to check out the horses we'd already bet on. Jamie was very excited and must have asked a thousand times 'When is the race starting'. Most of the races were 6-7 horses over jumps and around 2 miles. This was fun to watch as there was a lot of room for error and change of position.
Jamie was over the moon that the first horse that Daddy had picked for him won the race. OK, it was only about £11 but it was a win all the same. I don't think many people had picked the winner because I took a photo of the finish and as you can see there are not very many excited people.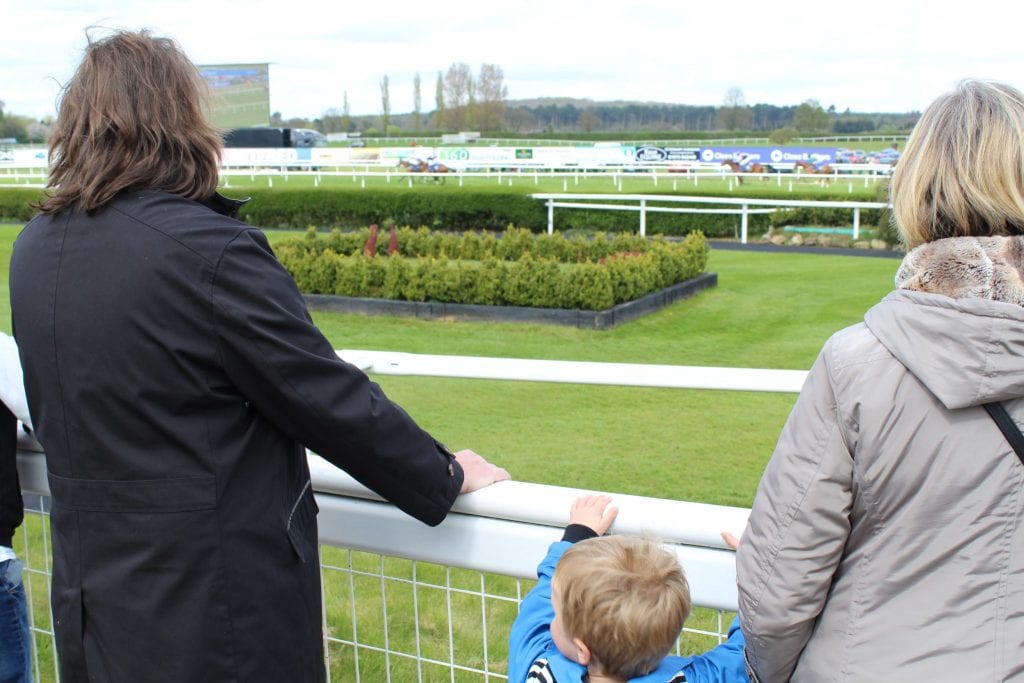 We spent the rest of the afternoon alternating between watching Jamie on the bouncy castles, drinking on the terrace, studying the form in our booklet (£3), placing bets and watching the racing. Plus watching Jamie roll about on the grass! I loved the atmosphere. Market Rasen is a really lovely racecourse and it's great to have all the facilities so close. Ticket holders for the Tattershall enclosure can also view the winner's area. The viewing areas are slightly raised too so you don't have to worry about the little ones not being able to see.
There's also a large screen so you can watch the horses as you can't always see their position when they are racing on the other side of the course.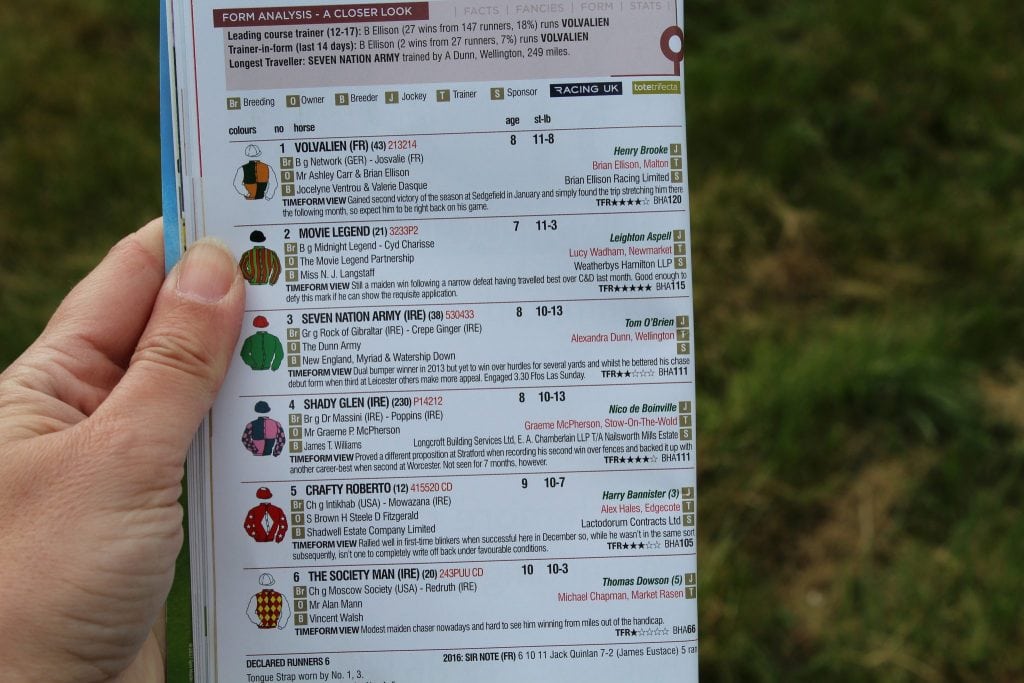 We didn't stay for all the races. We bet on four in the end. I won £50 in the third race and we all tried to get serious about the fourth race. We studied form, studied the horses in the parade ring, examined and watched the odds. We all placed around £20-40 in bets, we all lost! Such is the nature of betting. Jamie asked about a hundred times who won and why hadn't we won again.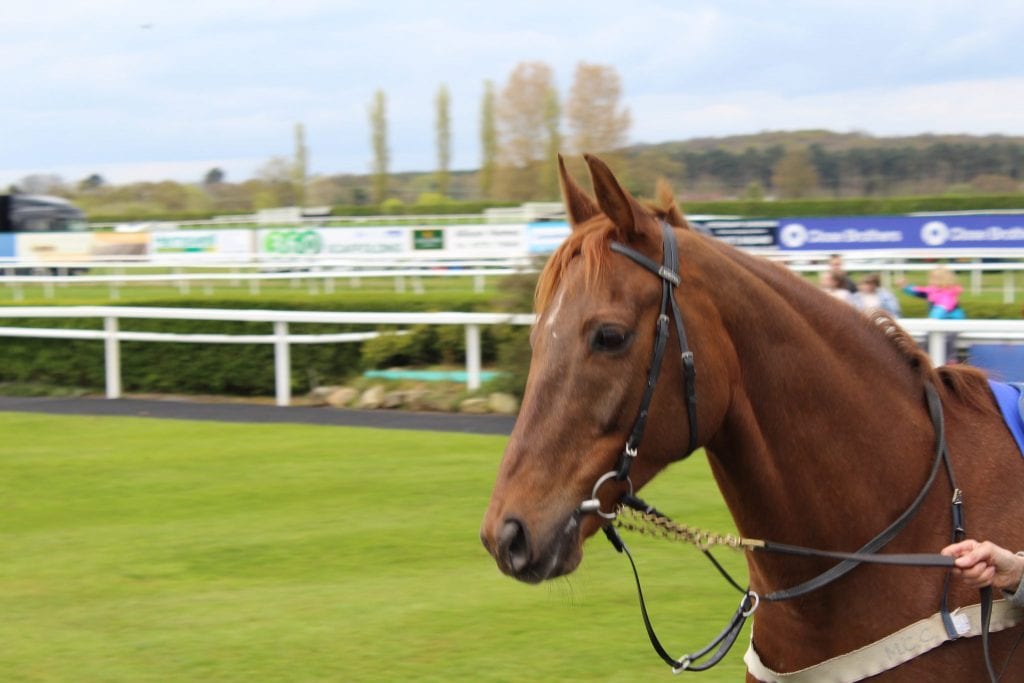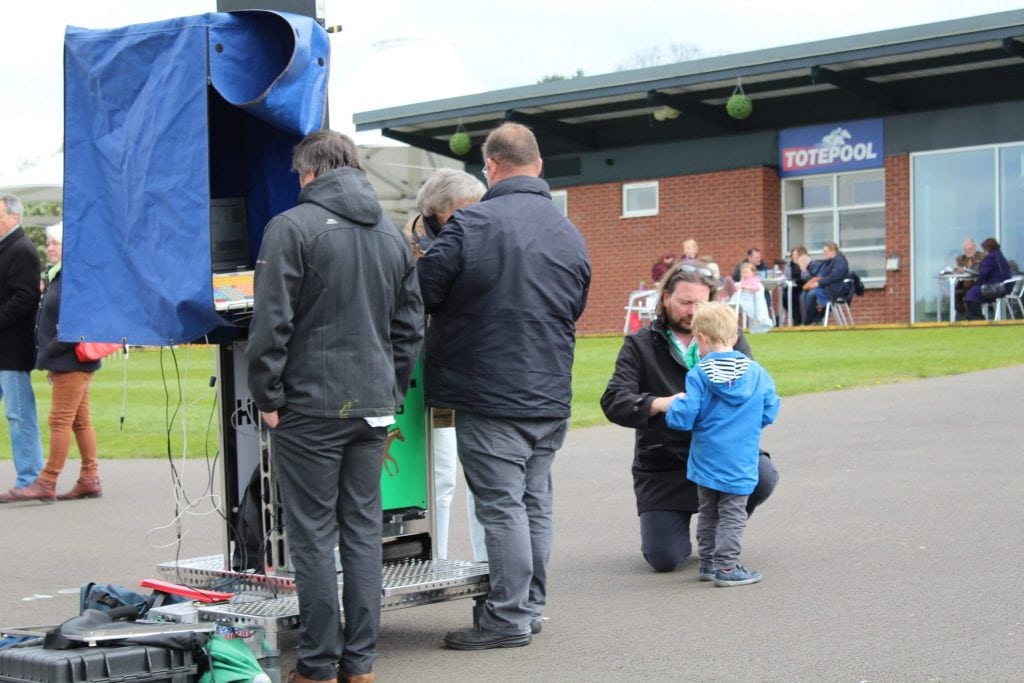 Thank you to Market Rasen racecourse for providing us with complimentary tickets for the day. We were provided with these tickets in exchange for an honest review. All words and photos are my own.
All about Market Rasen Racecourse
They even have Olly Murs and Kaiser chiefs performing there this year! Market Rasen is in the heart of Lincolnshire, in the east midlands. There is a caravan site next door, ample free parking, plus venue hire and member rewards. You can find a wide variety of places to stay nearby.
If you don't want to pay to enter the enclosures they have a designated picnic area where you can pay £5 and watch from the comfort of your own car. They have three different pricing levels for entry into the 3 different enclosures. The higher priced being the County enclosure where smart wear must be worn (see here). Race goers in the Tattersalls enclosure usually dress smartly and you can dress casually in the lawn enclosure. Visitors can bring a picnic with limited alcohol into the lawn enclosure. Only people in the lawn enclosure can bring their own seating.
It is advised to buy your tickets in advance. Upgrades to other enclosures are available throughout the day. There are food stands and restaurants plus quite a few bars. Prices for tickets for the Family fun days start at £8.00 per person in the lawn enclosure. The Tattersall's enclosure was £14.10 in advance and £18.90 per adult in the County Enclosure. Kids are free and are given a ticket on the day.
If you enjoyed my review please comment below. I would love a share, follow or like over on social media so you can keep up with our adventures. Or even better don't miss a post and sign up to our newsletter. Why not pin this post for later? Simply click on the image below to take you over to Pinterest.