They've been busy at Paultons Park Home of Peppa Pig World recently as they have opened up a brand new area. Tornado Springs is a brand new themed world at the park that features 8 new rides and experiences. These include a spinning coaster, a gyro swing ride and a driving school attraction. The setting is a midwest desert resort town from the 1950s. Now open for 2021 and included with your entrance ticket.
What's New at Paultons Park in 2021
Tornado Springs has something for everyone and has been designed for both adults and children to have fun in. There is something to suit all ages. So what's new on Tornado Springs?
Storm Chaser – Thrill Ride – Minimum height 1 metre. "Take an exhilarating ride on the spinning and swirling Storm Chaser and try to capture the perfect storm on this awesome family spinning rollercoaster."
Cyclonator – Thrill Ride – Minimum Height 1.2 metres. "Only for real thrill-seekers. The might Cyclonator spins and swings you to a height of 25 metres. Experience Cyclonators awesome power as it harvests the crops for the residents of Tornado Springs. No doubt, this gyro swing pendulum ride will leave you in a spin."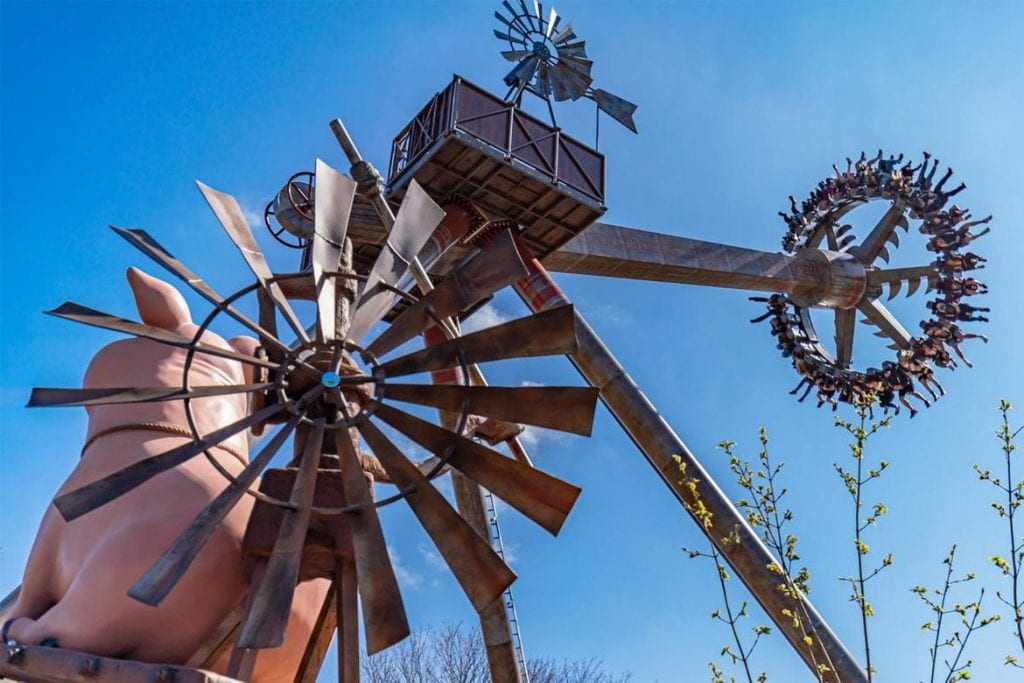 Al's Auto Academy – Family Ride – Minimum height 0.8 metres. "Take the wheel and head out onto Route 83 at the legendary Al's Auto Academy driving school. Adults and children can hop on board these 2 seaters, electric-powered, 1950's style open-top mini streetcars and take a drive around our dedicated driving course."
Windmill Towers – Family Ride – Minimum height 0.9 metres. Which tower will you choose? The Water and Windmill towers at Tornado Springs stand proud over the town providing power generation out in the crooked countryside. These two super fun drop towers will make riders squeal with delight as they bounce up, down and up again!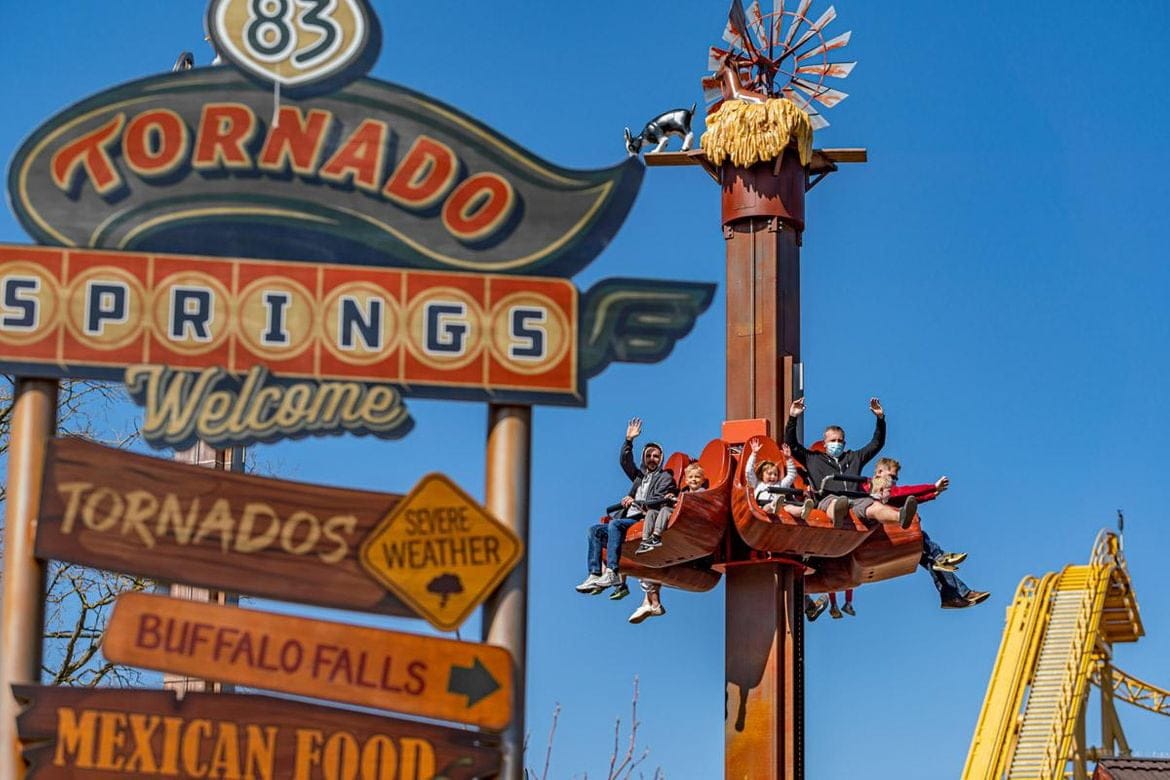 Trekking Tractors – Family Ride – No height restrictions. "Enjoy a leisurely trip around the farm, watch out for those cheeky groundhogs. Stop by Farmer Flo's and enjoy a leisurely trip on her cute little old tractors around the farm. There are lots to see on your travels."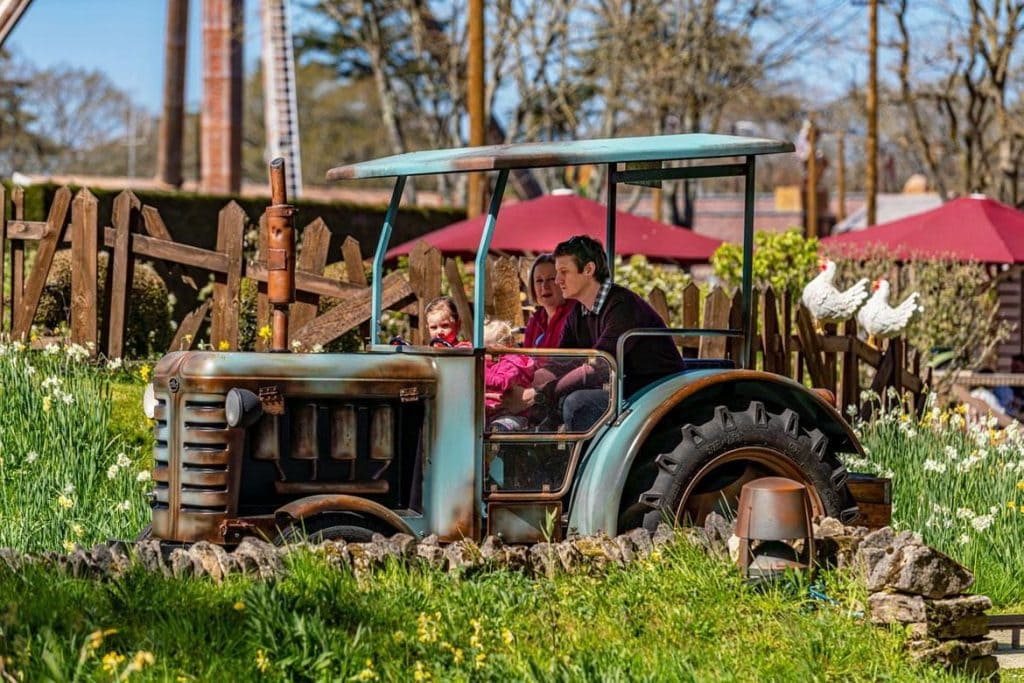 The other two rides in this area aren't new to the park but are now part of Tornado Springs. These rides are:
Buffalo Falls – Family Ride – Minimum height 0.9 metres. "Tame the wild river and race dinghies down the breath-taking white waters of the legendary Buffalo Falls."
Rio Grande Train Ride – No height restrictions. "The classic Rio Grande loco will take passengers on a delightful jourmey.
The new area also has two new playgrounds:
Junkyard Junction – No height restrictions. "Let off some steam at the Junkyard Junction playground. A super adventure play area. Plus Parking Lot Tots – No height restrictions – "A fun themed playground with the Route 83 Diner and toilet facilities nearby."
There is also the Route 83 Diner new to Paultons Park. "Enjoy a taste of way out west in our classic American Diner."
---