Have you heard about the pop-up dog events for breed-specific dogs that are taking place across the UK? We have our eye on the Daschund events as they are our favourite breed. The Pup Up Cafe events are mostly for dog owners of certain breeds to get together with their dogs for food, fun and pampering. But you don't need a dog to book on one of their events.
Pup Up Cafe
Their breed-specific events are a great way to meet fellow owners, have a friendly coffee and chat all about all things to do with your dogs. They say that when you get 50 of the same breed in the same space it leads to some beautiful photo opportunities. They will also be hosting some open to all dog days but their main focus is still their breed-specific days.
Their breed-specific events include Dachshunds, Pugs and Frenchies.
The events take place in different cafe venues across the UK. Pre-booking is essential as these events are really popular. From a typical event the day will generally consist of:
A Mingle with many furry little friends (up to 50 a session) and their owners
Unlimited dog treats available at their treat stations
Unlimited fre puppuccinos for all the dogs
Photographer/s taking photos/videos that will be available on their page
Competitions going on throughout all sessions
Breed specific related trade stand/s to buy goodies
Ball pits, tunnels, toys and many other fun props
And much more…….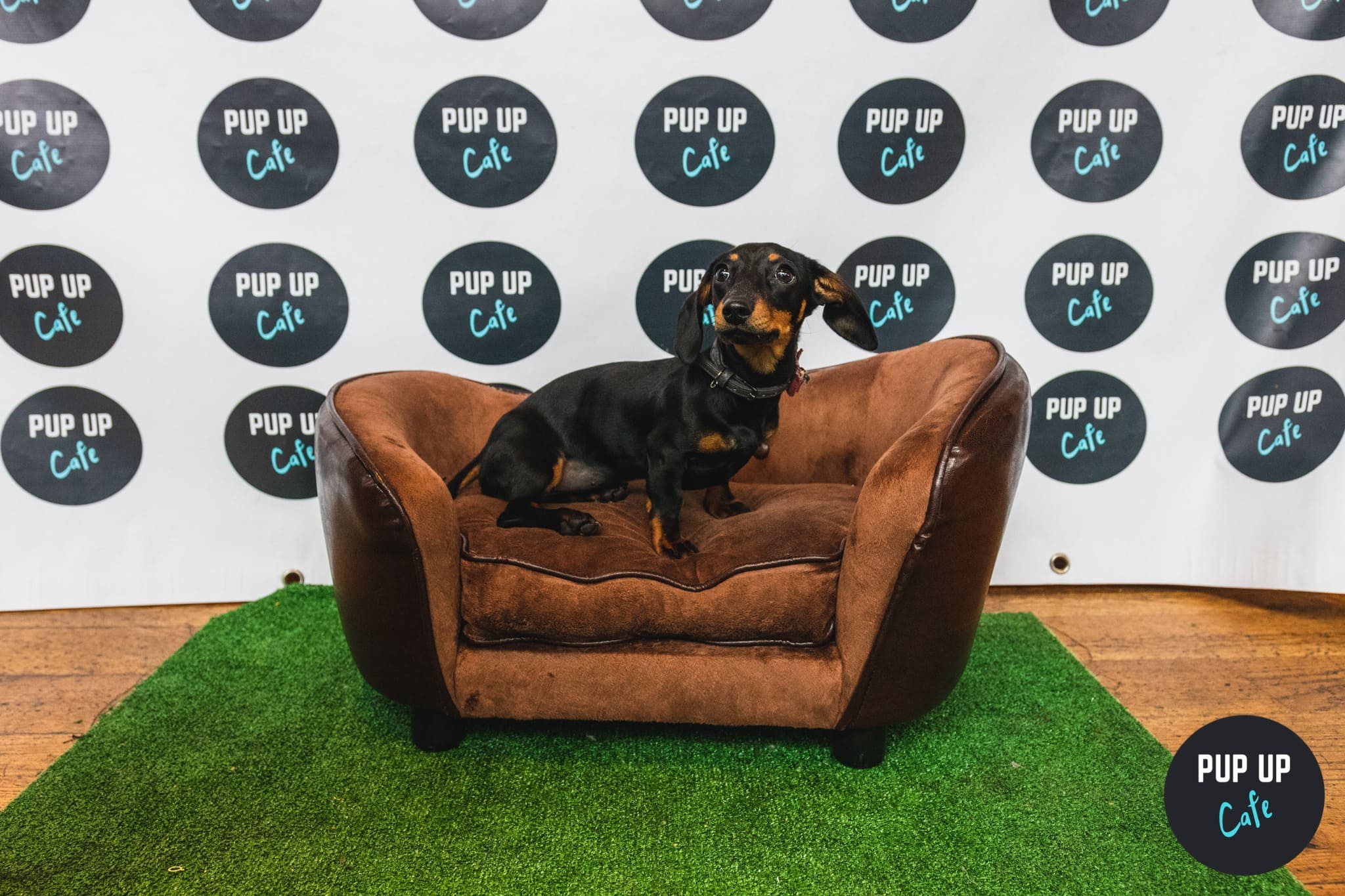 Find a Pup Up Cave Event Near Me
There are a few events curently taking place in 2021.
24th July – High Wycombe – Dachshund Pup Up Cafe
25th July – Brighton – Dachshund Pup Up Cafe
25th July – Bristol – Pug Pup Up Cafe
25th July – Bristol – Frenchie Pup Up Cafe
31st July – Cardiff – Dachshund Pup Up Cafe
1st August – Plymouth – Dachshund Pup Up Cafe
7th August – Liverpool – Dachshund Pup Up Cafe
8th August – Southampton – Pug Pup Up Cafe
8th August – Leeds – Dachshund Pup Up Cafe
8th August – Southampton – Frenchie Pup Up Cafe
14th August – Birmingham – Dachshund Pup Up Cafe
15th August – Bristol – Dachshund Pup Up Cafe
22nd August – Southampton – Dachshund Pup Up Cafe
22nd August – Cardiff – Pug Pup Up Cafe
22nd August – Cardiff – Frenchie Pup Up Cafe
5th September – York – Pug Pup Up Cafe
5th September – York – Frenchie Pup Up Cafe
12th September – York – Dachshund Pup Up Cafe
26th September – Manchester – Dachshund Pup Up Cafe
2nd October – High Wycombe – Pug Pup Up Cafe
2nd October – High Wycombe – Frenchie Pup Up Cafe
3rd October – Brighton – Pug Pup Up Cafe
3rd October – Brighton – Frenchie Pup Up Cafe
16th October – Blackpool – Dachshund Pup Up Cafe
17th October – Glasgow – Dachshund Pup Up Cafe
24th October – Manchester – Pug Pup Up Cafe
24th October – Manchester – Frenchie Pup Up Cafe
21st November – Edinburgh – Dachshund Pup Up Cafe

---