We booked a last-minute holiday to Florida including Walt Disney World, Universal Studios, Florida Keys, Everglades and so much more. We often book holidays last minute.
To me, there's only one way to get away with this all so last minute and that's by being organised. But being organised for Florida also takes time. So I hope that if you ever decide to holiday there yourselves then the following post will help you and take a lot of the hard work out of the process. We are going for a mix of relaxing days and full-on theme parks so hopefully, somewhere we will find a great balance. If you click on a link in this piece, we may earn affiliate revenue.
This is not just a list of things to do and book but a checklist for planning your holiday. So where to start?
Getting into the USA
As a citizen of the UK, you will need a UK passport. If your passport is an e-passport (with an electronic chip) you can enter the USA with a Visa Waiver Programme (VWP). This allows travel to the USA for up to 90 days. The UK government website states:
"You should complete an online pre-registration form on the Electronic System for Travel Authorisation (ESTA) Website before you travel. The US Customs and Border Patrol recommends that you do this at least 72 hours before departure. Applying for and securing an ESTA is a separate process from providing your airline with advance passenger information (details of your passport, country of residence, an address of your first night's accommodation in the US etc). For more information, and to apply online, visit the official ESTA website."
Make sure you only use the official ETSA website.
If you don't have an e-passport you can either contact the passport office for a replacement or you could apply for a visa with your current passport.
Make sure you allow for a big queue at passport control when you land in the USA. It can take hours to get through so being prepared for that is key, especially with regards to the time you land and if your kids need the toilet!
Covid 19
Please make sure you are up-to-date with any current travel restrictions to the USA with regard to Covid 19.
Travel Insurance
It is not a requirement but I urge you to get decent travel insurance for your holiday to the USA. Medical care in the USA is expensive and trust me you don't want to get landed with a hefty bill should one of you become ill. It's also worth insuring against theft, lost luggage, covid 19 etc. It costs a lot to take a holiday to Florida so you don't want to add extra costs for the sake of trying to save some money. It's a good idea to purchase travel insurance as soon as your holiday is booked.
Car hire
To rent a car you must have your driving license, passport and credit card. The minimum age for car hire is 21, but some agencies will charge more for drivers under 25 years of age
Make sure you book in advance. Not only to hopefully save on costs but also to save queueing at the terminal. Make sure you pay close attention to the speed limits as they are big on fining drivers for driving too fast. Children under 4 must be in a car seat, everyone must wear a seat belt. Some of the main interstates in Florida have tolls.
Alamo, Avis, Budget, Dollar, Enterprise, E-Z rent a car, Firefly car rental, Hertz, National and Thrifty all have counters at Orlando airport terminal in Florida. Other companies are located outside of the terminal and can provide shuttles etc.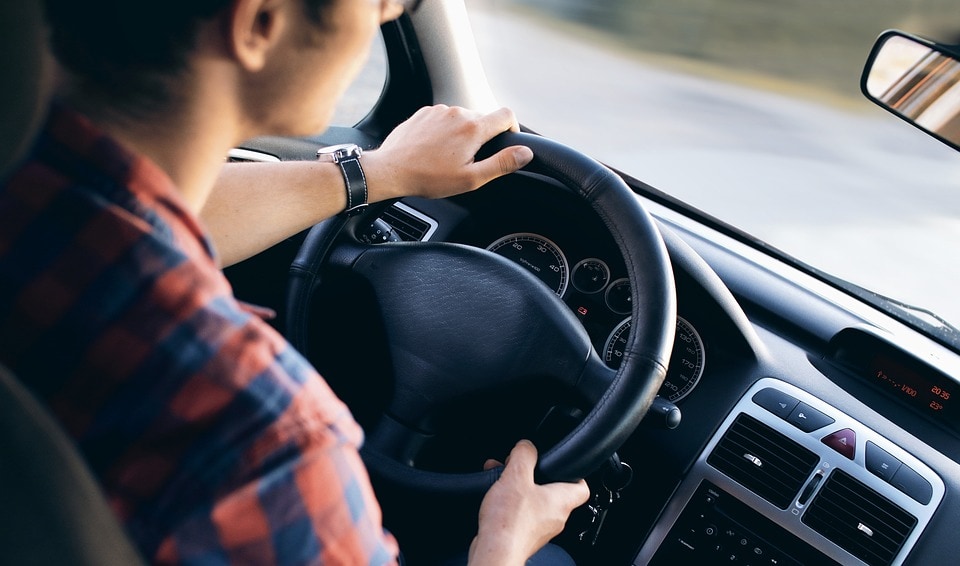 When to go
Jamie is four and although at school full time there is nothing that the school can do if we take him away during term time. Under the age of five, it is not a legal requirement for children to be in school. This is the main reason for taking him now. Not only to avoid higher costs during the school holidays but to also avoid a fine from the school if he were to miss any schooling.
We have chosen to visit around the time of the February half-term. Just before this time is one of the quieter times at the theme parks. Plus the weather isn't too hot then as neither Jamie nor my husband are massive fans of heat (unlike myself).
Other good times to visit Disneyworld (other than late January and early February) are the second half of August, most days in September and most weekdays in October. Weekdays in November (minus the week of Thanksgiving) and weekdays in December (minus the week of Christmas and New Year's Eve). There are quite a few websites offering you charts and tables to help you figure out when to go. If the parks are quieter the costs involved in staying there are also lower.
We also waited until now as we wanted Jamie to hopefully remember our holiday to Florida and to be able to manage tiredness a bit better than he has done in the past.
Flights – When to arrive etc
The time in Orlando is 5 hours behind the UK. The average flight time from London to Orlando is just under 9 hours. Most flights arrive in Orlando early evening and then the return flights home are usually overnight.
If you are flying out of season then London really is the only place to fly to Florida from. If you are flying in high season then many other UK airports offer flights via a variety of airlines. For us flying in January and February, our only choices are Virgin Atlantic and British Airways from London.
Both websites have a handy pricing guide so you can compare your chosen date with other available dates to try and find the best price. I have compared the two airlines and there's not a lot in it cost-wise, although Virgin is cheaper. You can also upgrade to Premium Economy for a few hundred pounds. Looking at the videos online, for the upgrade option, it could be worth doing if you can afford it. The legroom is much better for a start. Book allocated seats if you can.
If your flight is early in the morning it may be an idea to stay near the airport the night before. From past experience, this can help reduce stress. If your flight is later in the day make sure you leave plenty of time to get there.
If you book to stay at a Disney hotel from as soon as you arrive then you can benefit from free airport transfers between Orlando International Airport and your Disney hotel.
Are you travelling with young children? Hopefully, this post of mine may help – Top tips for surviving a flight with a young child – yes we survived.
Jetlag
We will be landing early evening and Florida is 5 hours behind so really we will be landing late evening. Not sure how Jamie will cope with that. So I need to start sourcing tips on overcoming jetlag as a family (watch this space). In the past, I've found the best thing to do is to try and fit into the new time as soon as possible.
To help him rest on the plane I'm hoping to get him a TravelSnug and we will be taking plenty of snacks and things to do.
Airport Parking
If you want to find a good deal then search online in advance and book in advance. It could save you a lot of money pre-booking and shopping around. Travel Supermarket is a great website to compare and book on. If you want speed and less hassle then most UK airports now have a meet-and-greet service. You simply drop your car off near the terminal and someone parks the car for you. They can also have it ready for you when you return.
What to pack for Disney World
I am sure this will warrant a whole post as this is a big topic to cover. So watch this space. If you visit in the winter it can be 20oC+ during the day. However the temperate can drop considerably at night so pack plenty of layers. Florida is also well known for showers. If it forecasts rain it's usually just a shower. A thin waterproof coat or poncho could be an essential item to pack for everyone, especially if you plan on going on many of the numerous 'get wet' rides.
From my experience, it's best to take a suitcase that has lots of room left in it. A trip to a mall is essential while you are in Florida. The clothes are much cheaper than over here and we always come back with much more than we took with us.
Florida can be very hot in the summer months so pack lots of light and comfortable shoes. Comfy shoes will be a must for everyone. You need something that can last the day and night for days to come. Don't forget to pack sun cream, sunglasses, bug repellant and sun hats, even in the winter. They are all things you can buy when you are there but are essential from day one.
Don't forget to take a mini first aid kit with Calpol, plasters and Travel sickness remedies. Plus ear plugs and eye masks for the plane and hotels. USA Travel adaptors for all your gadgets are also essential. We will aim to take at least 3 with us.
Where to stay
Florida is not short of accommodation. There are massive resort hotels just about everywhere, especially in Disney. If you do stay at Disney or Universal you will have the added benefit of extra hours, on certain days, at the theme parks. For us, we are going to stay in a variety of places. Hopefully hotel resorts at Disney itself and self-catering villas elsewhere.
For us, we need accommodation with at least 2 separate rooms as the husband snores. Looking at Disney accommodation our better options for this appear to be Disney's Saratoga Springs Resort and Spa, Old Key West Resort, Disney's Art of Animation in a suite and Fort Wilderness cabins. Because of this most of these are around £200-400 a night. A family room in resorts such as Caribbean Beach Resort, Coronado Springs and All-Star Music is less at around £160 a night, however, we'd all need great earplugs. There are a few villa options at some of the other resorts however I can never find any availability.
Click to Compare Hotel Prices and Reviews at Walt Disney World Florida
Universal's Cabana Bay Beach Resort hotel offers suites with a separate lounge and sofa bed plus a bedroom with 2 queen beds. This is around $200 a night in winter. However this does not include Universal express tickets. I wish we had a room option to suit us at the Hard Rock Hotel though as it sounds amazing and if you stay there you receive free Universal Express Unlimited to skip the regular theme park lines at Universal Studios and the Island of Adventure.
At present, there aren't any discounts on the Disney website so currently, the best deals are via Expedia. I do believe that if you book a Disney hotel elsewhere you can obtain a code for the Disney website to link your accommodation there ready for additional bookings etc.
We also spent a couple of weeks researching Disney cruises. It was that or Universal. In the end, Universal won but we would love to go on a Disney cruise one day. This post covers everything you need to know about the costs involved in going on a Disney cruise.
Visiting the Main Attractions in Florida
Which Disney Hotels are the closest to each park?
Magic Kingdom – The Closest resort is Disney's Contemporary resort then the Grand Floridian. The Polynesian Village Resort and Wilderness Lodge are also relatively close but a bit further away.
Disney's Fort Wilderness and campsite are pretty much out by themselves.
There are quite a few resorts close to Epcot and Hollywood Studios. These are Disney's Yacht Club Resort, Boardwalk Inn and villas and Caribbean beach resort.
Situated what seems an equal distance between Epcot and Typhoon Lagoon is Disney's old key west resort. Also near the lagoon is Saratoga Springs. The Port Orleans resort is just a little further out.
Disney's Coronado Springs is the closest resort to Blizzard Beach water park. The All-Star Movies Resort is also nearby. Art of Animation, Pop Century Resort is just south of Blizzard Beach but a little further out.
Disney's Animal Kingdom Lodge is the closest resort to Animal Kingdom.
Don't make these mistakes when planning a trip to Disney World.
Character Dining Disney
This can be booked 180 days in advance. A lot of the dining experiences book up way in advance so it's best to be prepared and decide what you want to do before the first day that you can book. We have no chance of this luxury so it may be a case of booking what we can….watch this space.
Meals I am hoping we can book are Chef Mickeys – This is at Disney's contemporary resort. They have a variety of buffet dining experiences that can be pre-booked. This is a great opportunity to meet the main Disney Characters. The Garden Grill at Epcot with Chip and Dale (plus others), Tusker house buffet at Animal Kingdom with Donald Duck and friends.
You can even book rivers of light dining package there and benefit from a premium seating area for the show. Breakfast looks fun at Cape May Cafe – Disney's beach club resort. Minnie and some of her friends are here to start the day with a Beach Bash Breakfast.
If Jamie didn't think princesses were naff (sorry Princesses) then I'd be looking to book Cinderella's royal table or at Be Our Guest
Other Disney restaurants
There is a never-ending choice of places to eat at Disney. We are mostly planning on having big breakfasts with a small and light lunch then a big meal in the evening. There are so many places to try I'm sure it will be hard to come to a final decision.
Table service restaurants I'd like to try…
Other places to eat
You don't have to eat at Disney! I have already had Denny's or Perkins recommended to me to try for breakfast. We might try those on the days we aren't in a rush to get to the parks early. In the evening there are plenty of restaurants outside the parks to try.
Dining Plan at Disney
If it's available when you book look out for free dining plans for your stay at Disney Resorts for 5 nights or more. The plans run on a point system and you can choose a package to suit your family and when and how you'd like to eat.
You can choose from quick service, Disney dining or Deluxe dining. Booking is advised for your meals and you can eat at up to 100 different venues. If you can't book a free dining plan then you could choose where you may want to eat during your stay and work out if it would be better value on the plan or not.
Disney Shows and more
There's so much on at Disney that you simply won't fit everything in. I've had a peruse and to me the following look the best things to do. Please note not everything is available every day and listings are subject to change.
Fireworks – cruise and parades, Epcot illuminations, Wishes & electrical parade, fantasmic?
Beauty and the Beast-Live on Stage – Hollywood studios – Be swept into the romantic fairy tale of the Beast who could only be saved by love in this lavish Broadway-style musical. Duration 25 minutes. (approx. 5 shows a day) FP
Disney Festival of Fantasy Parade – Magic Kingdom – Celebrate the spirit of Disney as Magic Kingdom Park comes alive with music and dance during a tribute to the tales of Fantasyland. Duration 12 minutes, once a day
Disney Movie Magic – Hollywood studios – Relive your favourite moments in cinema with classic projections that feature the magic of Disney. Every night.
Electrical Water Pageant – Magic Kingdom Park – Great sea creatures and twinkling flags cross the lagoon to electronic tunes in this playful nighttime water parade. Duration 15 mins, every night.
Fantasmic show – Hollywood studios – See the forces of good and evil battling it out in Mickey's dream during this nighttime, outdoor extravagant musical. Duration 30 mins, every night.
Festival of the Lion King – Animal Kingdom – Delight in the pageantry and puppetry of this big-as-Broadway show celebrating Simba, the lion cub who would be king! Duration 30 mins, approx. 6 shows a day FP
Finding Nemo – The Musical – Animal Kingdom – Based on the hit animated movie, this must-"sea" adventure makes a splash with spectacular music and stunning theatrical puppetry. Duration 40 mins, approx. 5 times a day FP
Fireworks – Ferrytale Dessert – Sweeten your night at a party featuring dream-come-true desserts and dazzling water views of the fireworks from Magic Kingdom Park. Firework displays vary throughout the year, please check the Disney website.
Happily ever after – Magic Kingdom – Experience a grand finale to your Disney day with the newest—and most spectacular—fireworks showcase in Magic Kingdom history! Duration 18 minutes, every night
IllumiNations: Epcot Forever – Celebrate the past, present and future of EPCOT with this limited-time fireworks and special-effects spectacular. Duration 12 mins, every night.
Move It! Shake It! Dance & Play It! Street Party – Magic Kingdom – Celebrate with your Disney and Pixar pals at this delightful street jubilee that gets you moving and grooving. Duration 35 mins, three times a day.
Mickey's Royal Friendship Faire – Main Street Magic Kingdom – See Mickey and his merrymakers perform alongside other popular Disney pals during this magical, musical extravaganza. Up to 5 times a day
Hoop de hoo – The Campsites at Disney's Fort Wilderness Resort – A hilarious, high-spirited hootenanny the whole family will enjoy, accompanied by a finger-lickin' countrified feast.
Vintage Amphicar & Italian Water Taxi Tours – Disney Springs – Where you'll enter the water with a splash, embarking on a 20-minute tour of Disney Springs!
Carriage or Wagon ride
Fast passes Disney World
By staying at a Disney World resort you can book your fast passes 60 days before you arrive. The Disney Genie system/Lightning Lane entry lets you bypass the standby queue and join a separate queue for select attraction and entertainment experiences. Some Lightning Lane entrances are offered through Disney Genie+ service. Other Lightning Lane entrances may be purchased individually (à la carte). You may buy either or both options.
Park Tickets – Disney
Sometimes Disney itself offers various deals on tickets such as getting an extra 7 days free when you book your tickets for 7 days with a stay at a Disney hotel. You can book your hotel at Disney without having to book tickets. This allows you to search around for deals.
In the UK there are a few websites that sell tickets at special rates. A lot of these deals include memory maker (see below). You can also buy Disney and Universal tickets in a combined package or Orlando Ultimate tickets. Just type 'Disney tickets' into Google and it will bring up a choice of websites.
As it stands, unless there is a better option when we book, I think we will be booking via a ticketing website and buying a combined 14-day pass to Universal and Disney World.
Buy Cheap Tickets to Walt Disney World Florida
Disney Memory Maker
Disney Memory Maker is a PhotoPass. Photographers take the photos (at select locations around the park and select character dining) for you to take all of them home! Your photo is also taken on some of the rides. It is included with all ultimate adult Disney tickets. Select Attraction photos and videos plus select Character dining photos and more.
Character experiences – Disney
You can book FastPass to meet some of the main Disney characters. For us, it may be worth looking into as Jamie can get nervous in a queue waiting to meet a character. This is a great post by the Life of Spicers for finding the main characters.
Disney does announce a short time in advance where and when their regular meet and greets will be. So it pays to check in advance as then you can plan this into your days at the parks.
If your kids want to collect the character's autographs it may be an idea to purchase an autograph book before you leave, mostly to save on cost.
Disney Transport
If you stay at a Disney resort complimentary parking is included in your stay. If you are staying outside of Disney and want to park a car at any of the theme parks standard parking costs $20 a day.
By staying onsite you can travel around Disney using the monorail, bus or boat. Some destinations are not direct and the monorail, for example, doesn't stop everywhere. You should ask a cast member for assistance in planning your route. In a lot of cases, it will be quicker and easier to take and drive your own car. If you are staying onsite there will be no extra costs involved with doing this.
My Disney Experience
"My Disney Experience is the area of disneyworld.com where registered Guests are able to: View and update profiles. View reservations and vacation packages and see Disney PhotoPass photos taken during visits to Walt Disney World Resort."
Disney Parks
There are 6 parks at Disney. At some point, I need to go away and work out how long we may spend at each park. This should help me to decide when and where to book Disney accommodation….watch this space.
Magic Kingdom
Epcot
Hollywood Studios
Animal Kingdom
Typhoon Lagoon
Blizzard Beach
Disney's Typhoon Lagoon will be closed for annual maintenance while we are there. It shuts for a much longer time than Disney's Blizzard Beach. This is a shame as Typhoon Lagoon sounds more suited to our son.
The Rides – Disney World
Jamie is tall for a four-year-old (113cm) so he will be able to go on more rides than most 4-year-olds. In the Disney parks, there are only 2 rides he can't go on. For me, I'm not sure he will like some of the rides that he is only just tall enough to ride on. There are a couple we won't pre-book Fastpass+ for and just see how he copes with the others when we get there. He is only just tall enough for Avatar.
Compare Hotel Prices at Walt Disney World Florida
Character Experiences & Dining – Universal
They have meet and greets throughout the parks. Some make set-time appearances (info in the daily map) such as Barney, Shrek, Hello Kitty, Spider-Man and Captain America. Some may just show up during the day such as the Minions, Shaggy and Scooby Doo, The Simpsons and more.
There are a few Character dining options at Universal. The current Superstar Character Breakfast is being replaced in 2018. The Kitchen has character dining. The Grinch & friends have a character breakfast. Hard Rock Hotel has a character dinner with Scooby-Doo and more. The two Loews resorts also offer character dining on certain nights with the Minions etc. You may have to ring to reserve.
Another place I'd like to eat at Universal is the Bubba Gump shrimp company. Leaky Cauldron and The Three Broomsticks are said to be good-themed restaurants. Cowfish is also supposed to be good.
Buy Cheap Tickets to Universal Orlando
Fast pass – Universal
Unlike Disney, Universal's Fastpass (Universal Express) is not included in the ticket price unless you are staying at one of their hotels (except Cabana Bay and Sapphire Falls). You need a ticket to the parks as well as an Express ticket. So it's your choice if you book it or not.
There are a few options available and you don't have to purchase express for both parks. If you purchase express tickets it will entitle you to queue in short and separate queues. Usage is unlimited at each participating attraction. Provided it hasn't sold out you could always upgrade to Universal Express during your visit.
Universal Studios has three parks. Universal Studios itself, Islands of Adventure and their water park Volcano Bay. The rides in the 2 parks are a lot more suited to families with older children or couples. They have a lot more 'extreme' rides. However, there is still plenty for us to do as a family with a young child. Not all of the major rides allow the Universal Express option.
Compare Hotel Prices and Reviews at or near to Universal Orlando
What else is there to do in Florida?
Sea World
I have mixed feelings about Sea World. I went as a child and loved it. It has changed a lot since then as they now have rides and thankfully they are on their last generation of Killer Whales. As much as I'd like to go back we can't really justify the price now as we will be doing so much at Disney World and Universal.
Jamie is very disappointed but I'm hoping for a boat trip to see dolphins in the wild and to hopefully swim with dolphins elsewhere will soon make him forget. The trouble is I bigged up the massive tanks with the great white sharks in. That is a memory that has stayed with me for a long time. That and stroking stingrays.
Buy Cheap Tickets for SeaWorld Orlando
Discovery Cove – Swim with dolphins
Discovery Cove is an amusement park owned and operated by SeaWorld Parks & Entertainment. It is said to be the 'main' place to swim with dolphins in Florida. You can swim with bottlenose dolphins, feed tropical birds, snorkel through a saltwater reef and play inches from a family of otters. Sadly we won't be visiting as children can't swim with the dolphins until they are 6 or over.
Other places to swim with Dolphins
According to Visit Florida, there are around 20 places you can swim with dolphins in Florida. Some of them are in their natural habitat and include a boat ride out at sea with snorkelling etc. Dolphins Plus in Key Largo offers shallow-water dolphin encounters from 3+.
The Dolphin Research Centre also has family experiences for 4+ Theatre of the Sea in Islamorada also has dolphin experiences for any age, with everything else to do here, it is also a full day out. Marineland is another place that offers experiences for 5+. If you follow the Visit Florida link it also lists boat trips that you can take to hopefully see dolphins.
I am wary of visiting somewhere where the dolphins have cramped living quarters and have either not been bred in captivity or have been rescued for some reason. My thoughts sway and I need to do lots more research on this possibility.
Ron John's Surf Shop & Cocoa Beach
If shopping's your thing don't forget to check out one of Florida's vast malls. For something a bit more fun and iconic head to one of Ron John's surf shops. We visited one in Cocoa Beach many years ago and I loved it. We all came away with loads of fun and great quality t-shirts each.
From Cocoa Beach, you can also go deep sea fishing, go on an eco-tour water adventure, visit the Kennedy Space Centre or chill out on the beautiful sandy beaches.
Nesting Turtles
Florida is a great place to see nesting turtles. They are on the beaches at night from March until October. It is something that takes some planning but can be a really rewarding experience. You must go on a guided walk and it will be at night time, with no guarantee that you will see them!
Kennedy Space centre
Kennedy Space Center Visitor Complex is where rockets launch and inspiration begins at Florida's gateway to space. Located one small step from Orlando, arrive early for a full-day experience at the greatest space adventure on Earth.
I enjoyed it when we went many years ago. My husband isn't a fan of space so we may visit and he may well fish but we are currently undecided on this.
Busch Gardens Tampa & Aquatica
These are the other two attractions owned by SeaWorld. We loved the rides at Busch Gardens when I went as a child. They have a lot more thrill rides than Disney. If Jamie was older we would certainly be returning. They have rides, shows and safaris (safaris are extra).
"Aquatica is a water park full of super-sized slides, speedy splashdowns and sandy shores. You can zoom through the water as fast as a dolphin or drift along a lazy river. Unwind on a beautiful beach with lapping waves, be drenched on daring water slides and challenge your friends to watery races."
LEGOLAND
"LEGOLAND® Florida Resort is built for kids. The 150-acre interactive theme park offers more than 50 rides, shows and attractions, restaurants, shopping, a breathtaking botanical garden and the LEGOLAND Water Park all geared to families with children ages 2 to 12. The LEGOLAND Hotel is located just steps from the park entrance and features 152 rooms.
Jungle Queen Riverboat Dinner Cruise and Show
I am in love with these boats. The Jungle Queen sails from Fort Lauderdale and there is a variety of cruise options. Such as "A fully narrated, 90-minute morning cruise down the "Venice of America," Fort Lauderdale's historic New River, sailing through Millionaire's Row with homes of the Rich and Famous, spectacular Mega Yachts, and sights beyond belief." The bonus is the prices aren't too steep for a day cruise.
Crayola Experience Orlando
Crayola Experience is Orlando's most colourful family attraction at The Florida Mall. Discover the magic of colour with 26 exciting hands-on attractions. Here, you're always encouraged to let your creativity run free, to colour outside the lines and to play, explore, and learn.
Other Themed Dinners in Orlando
Pirate Dinner Adventure – Orlando – Guests are seated around a life-sized pirate ship floating in a lagoon. The show involves romance, swashbuckling and comedy, and there are three meal options available to guests. Medieval Times castle – Kissimmee – for a royal feast and jousting tournament. This performance includes several brave knights competing for the hand of a princess.
Key West – Key Largo – Florida Keys
Take a hop-on-hop-off trolley tour or climb aboard the famous Conch Tour Train to see the sites. Sail away on a glass-bottom boat or cruise to see dolphins and whales. Drive along the Seven-mile bridge or visit Ernest Hemingway's House.
This is going to be our main destination for a few days of relaxing. You can Feed Tarpons at Robbie's marina, swim with dolphins, hire kayaks and so much more. The Key West Aquarium also looks like a nice place for families to visit. Duval Street is also said to be well worth a visit.
Manatees
Winter is the time to see Manatees in Florida. They flock here in their hundreds seeking the warmer waters surrounding the Sunshine State. There are a number of really great places to see Manatees. You can even hire Kayaks to see them, walk on specially-built boardwalks or go on a trolley tour. Or you could hire somewhere to stay next to the Manatee inhabited waters.
Everglades – Airboat tour
There are two main areas to take Airboat tours on the Everglades. One is close to Miami near the east side and the other is on the West side at Everglade City. Some specialise in taking you close to the crocodiles, others focus more on the natural environment of the area.
Most tours last about 45 minutes and cost about $20-40 per person. I like the sound of Buffalo Tiger's Airboat Tours near Miami and Speedy's Airboat tours from Everglade City. I guess for us which area we visit will be dependent on which tour we go on.
Crazy golf
Disney World now has a couple of onsite crazy golf courses. I loved the crazy golf courses outside of Disney when we went many moons ago. You can find them in all sorts of different places and some of them are just amazing in design.
Challenging but heaps of fun. Look out for Pirate's Cove adventure golf or Congo River adventure golf where you can also feed live gators. (both are chains across Florida).
Have you ever considered a Disney cruise? This is a great post for planning the do's and don'ts for planning and going on a Disney cruise.
Disney, Visit Florida and Thelifeofspicers have given me permission to use the photos where credited above. Please do not reproduce. All other images are free stock from Pixabay.
Books I Recommend
---
Join in the conversation and discover more great days out over on Facebook and Instagram