Hamburg in Germany is a fabulous family-friendly city. There is so much to do and plenty to suit children of all age ranges. The absolute highlight is the magnificent Miniatur Wunderland and no trip to Hamburg would be complete without a visit. Please read on to find out top 10 family-friendly things to do in Hamburg.
Top Things to do Hamburg Germany
Elbphilharmonie Hamburg
This is a concert hall that dominates the river Elbe. It is one of the largest and acoustically most advanced concert halls in the world. The Elbphilharmonie Plaza enjoys 360o views of Hamburg from a height of 37 metres taking in the City and harbour. Plaza tickets for the same-day visit are available on-site free of charge. For guaranteed admission with a pre-defined time slot, it costs 2,00 euros per person.
Miniatur Wunderland
Miniatur Wunderland is the world's largest model railway. It is an indoor attraction and can get very busy so early arrival is highly recommended. You can pre-book your slot and tickets online in advance. These cost 15,00 euros for an adult, 7,50 euros for a child under 16 and free for children under 1 metre. Expect to spend a fabulous few hours in here gazing at all the wonders.
There's not just trains but thousands of miniature figures some of which move. Plus 200 buttons to press which will make things move and more. The displays are mostly based on some of the most famous sites in the world including Venice, Rome, Switzerland, Austria, Germany and more. The highlight is the model airport with planes that take off and land. Everything takes on a new life when the lights go down every few minutes. You can read my review of Miniatur Wunderland.
Double Decker Bus
The red double decker tour buses run as a hop on hop off service. They have 29 stops on the Line A Hamburg tours. The buses have a multi-lingual commentary which is available in 10 different languages including English. If you don't wish to stop off along the way the full tour lasts 90 minutes. In high season buses start from 9:30 am and run every 20 or 30 minutes.
Prices are adult 18,50 euros, children age 6-14 10,00 euros and 0-5 years are free. It's a great way to get a feel for the city and an idea of what you might want to stop off to see along the way.
Poggenmühlen-Brücke Bridge
The Poggenmuhlen Bridge is one of the most famous sites in Hamburg and arguably the most Instagrammable place in Hamburg. Did you know that Hamburg has at least 2,500 bridges? There are bridges of all different kinds and this bridge has the most famous and most beautiful view.
Harbour Boat Cruise
There are many different boat cruises in Hamburg on all different kinds of boats. At 11:30 am every day from April until October the Barkassen-Meyer has a boat that cruises around the harbour and has a tour in English. It's a fascinating cruise that takes in part of the warehouse district, the Elbphilharmonie, the main harbour area and also the container ships which are incredibly impressive.
Planten un Blomen
Planten un Blomen is an urban city park in Hamburg of 47 hectares in size. There is a botanical garden with a tropical house and the largest Japanese garden in Europe. Every night at 10.00pm from May to September there is a half-hour light show with coloured fountains and music. At the park, there is also a variety of playgrounds for children and other attractions.
Tierpark Hagenbeck Zoo
The Tierpark Hagenbeck is a zoo on the outskirts of Hamburg. The zoo has a new elephant pavilion and an aquarium. Their animals are kept in an environment that is as close to their habitat as possible.
Internationales Maritimes Museum Hamburg
The Maritime history museum in Hamburg celebrates 3,000 years of history. There are nine floors of paintings, exhibits and model ships. Tickets for people aged 17 and over are 13,00 euros each or 9,00 euros each with a Hamburg card, children are 9,00 euros each.
Hamburg Dungeon
The Dungeon in Hamburg is the tourist chain that you see in the UK. They tell gruesome stories around the dungeon and there is 360 sets. There are 11 interactive shows covering 600 years of history. Plus they have 2 underground rides. If you purchase your tickets online in advance you can save money. Tickets online are 17,43 euros each. This attraction is recommended for children age 10 and over.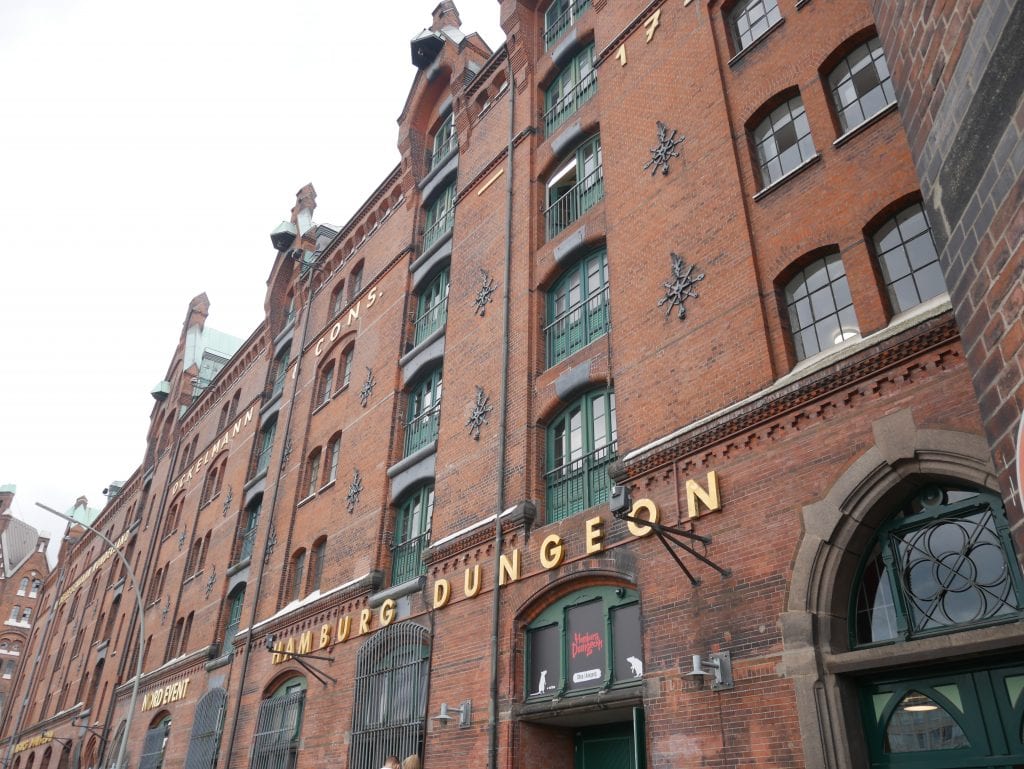 Cap San Diego
MS Cap San Diego is a general cargo ship, situated as a museum ship in Hamburg. They have an audio guide in English and you can find out all about life onboard the ship. You can explore the engine rooms, upper decks with bedrooms and the bridge. Plus you can walk from either end of the outer deck and enjoy the views of the harbour.
CHOCOVERSUM Chocolate Museum
This is a 90-minute experience through Hamburg's Chocolate Museum. There is plenty to taste on the tour and you can even create your own chocolate bar. You can benefit from good savings if you purchase your tickets online in advance via their website. Online they cost 12,00 euros per adult and 10,00 euros for children aged 6-17. Children 5 and under are free.
---