We have just enjoyed a very hot holiday over in Florida where their winter weather was peaking at 30oC. Now we are back home to snow and it has me thinking and dreaming off holidays where it certainly can be a bit colder, if not a lot colder! So I have compiled a list of my Top 15 family holiday activities that can be enjoyed in the Alps. A lot of these activities don't just have to be for families with older children. What is your favourite family activity? Have you done anything 'extreme' with your kids?
#1 – Skiing
Snow-capped mountains are what the Alps is famous for and what better way to see them than skiing down them?. There are slopes for young and old and people of all abilities or no ability. Plus there's usually a snow-capped mountain even in the summer months.
#2 – Mountain biking
This is not an activity for really young kids but it's certainly a great activity for anyone experienced in riding a bike. That saying I have seen some 3-year-olds riding a bike without stabilisers. Plus what better way to mountain bike than actually having a mountain to ride on? As well as the more challenging trails there are plenty of family-friendly trails to be found in the Alps. If you want to really push yourself to the limit there are some great assault courses to try out. You can even take a ride on a ski lift and bike your way back down.
#3 – Kayaking
Kayaking is something that even really young kids can get involved with. There is less chance of tipping than canoeing and plenty of room in most Kayaks for all the family. Or you can hire kayaks where you sit on top with room for just one person. What better way to explore the beautiful and peaceful lakes than on board a kayak?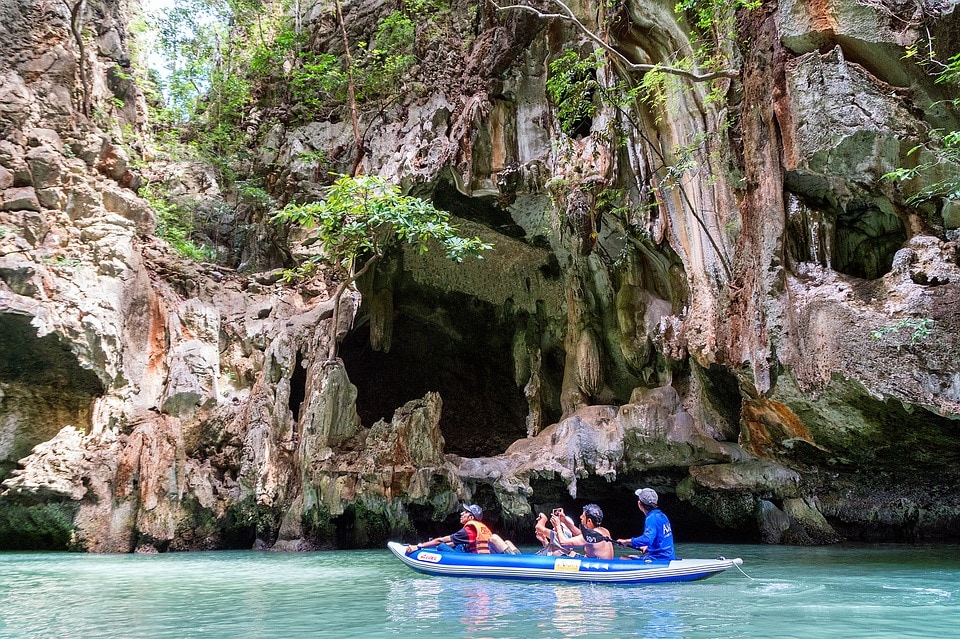 #4 – Paddleboarding
This is an activity I mostly associate with the sea but paddleboarding on a lake sounds more like my thing. It should be less choppy for a start. Stand up paddle boarding is becoming so popular and I can see why. It's a great way to explore whilst having fun, it's also supposed to be incredibly addictive. It's a sport that boasts to be accessible for all ages, so it makes a perfect family-friendly activity. Younger children can share a paddle board with an adult.
#5 – Ice Skating
Ice skating is a great sport for families as you can help each other around whilst having fun on the ice. Who doesn't like impersonating Bambi right? With a bit of practice, you will soon all be whizzing round.
#6 – Pony trekking
What a great way to unwind and take some time out by riding on a pony or a horse. You can take a guided trek through some of the most stunning scenery and benefit from instruction for less confident riders. There's a choice of half day or full day treks and if you're feeling up to it there's even the option to go for a cantor.
#7 – Some adult time while the kids have fun in the kids / teens club
All couples need some time to themselves. Especially with activities on offer that the kids perhaps can't join in with. Or you could relax with some special you time. So what happens to the kids? Well there is the option at resorts for the kids to join in with clubs for kids and teens. They don't just have to be indoors either as plenty of outdoor sports are offered as part of the clubs.
#8 – Adventure parks / playgrounds
There's plenty of adventure parks and playgrounds for the kids in the Alps. The adventure parks offer activities for the more adventurous child such as zip wires, tunnels, rope bridges and more. Plus rock climbing walls. The playgrounds are full of interesting equipment for the kids to unwind and have fun.
#9 – Take a ride on a luge
A luge (in case you didn't already know) is a sledge on a dry slope. Which is basically a toboggan run which isn't much wider than your sledge. There is a brake to slow yourself down/stop which is perfect for those not feeling quite so brave. If your kids aren't old enough to ride one by themselves they can hop in with you.
#10 – Water balls
Fancy walking on water? With giant water balls your wish can now come true. It's also an activity that the younger ones can join in with. Although they may roll more than walk. What's more it's just as entertaining for the family members watching from dry land.
#11 – Mini quad biking
I didn't even know they did mini quad bikes. But they have them in the Alps and they look so much fun. They are suitable for children from 6+ years. There's also bigger version for the bigger kids in your family. What a great way to see and explore the Alps. There's routes for different abilities and a short training session if needed.
#12 – Rafting
Whitewater rapids are also an activity that all the family can join in with, so long as children are 8 years or over. It's such a thrilling way to explore and you will be kept safe by fully trained professionals. I'm not especially into risk-taking but we have been white water rafting and it was incredible fun and you can be offered a route much safer for families than more serious thrill seekers.
#13 – Walking
Who really wants to walk up a mountain with kids? Well in the Alps you can still go for a picturesque walk but downhill rather than uphill. You can take a lift up and then there are family friendly paths to take to get back down. This is something I have done as a family when younger and it was great fun and much easier on little legs.
#14 – Archery
Our boy is only 4 and can actually throw darts at a dartboard so Archery would be even more perfect for him. Plus with help and instruction, it would be even easier for him. It's an activity for all ages and abilities and you can be as competitive or non-competitive as you want.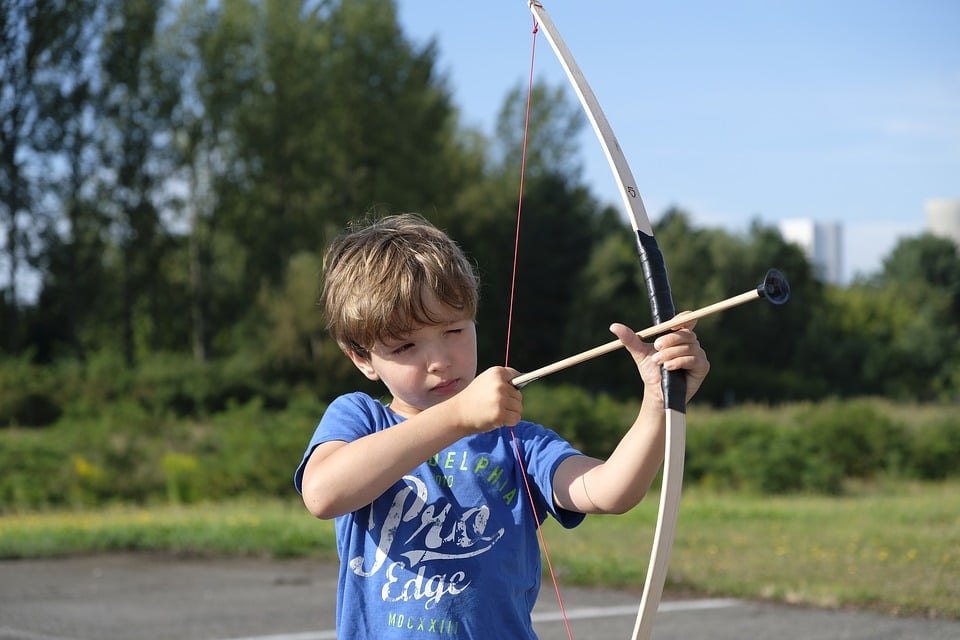 #15 – Goat Village
Goats live on mountains – fact. In the Alps, you can have the opportunity to meet and feed these animals in a unique goat village, Les Lindarets. In the summer the goats roam around the village and they are literally everywhere. It can be a hazard driving at times. There's also plenty of great restaurants.
My list has only just scratched the surface of all the amazing activities available in the Alps. My top 15 is the 15 things I think every family should try and fit into their holiday there, after all, we can't do everything right? Some of these activities can be enjoyed all year round due to frozen lakes/rivers and too much snow etc.
---
Disclaimer: This is a collaborative post with Alpine Elements. All words, thoughts and opinions are entirely my own. Photos courtesy of Pixabay unless otherwise stated.
If you enjoyed my blog review please comment below. What are you favourite family activities? Why not subscribe to my monthly newsletter to keep up to date? Or keep in touch on social media. We are very active on Facebook, Twitter and Instagram. Why not pin this post for later? Simply click on the image below and maybe give us a follow as well.