I am well known for spending far more money on my son's clothes than my own. I recently purchased a whole summer wardrobe for him. What did I get for myself? Nothing. When JD Williams asked me if I'd like to try some of their clothes I jumped at the chance. We all need spoiling. Plus we have so much on this summer it will be lovely to have some new clothes to wear. We have a busy schedule this summer with plenty of days out planned, trips to the beach plus 6 short breaks booked in. We are having a wide variety of breaks from walking holidays to boating, theme parks to a City break.
I actually haven't shopped on JD William's website before. I was really surprised by all the great choices and all at really affordable prices. The site was really easy to navigate and the only problem I had was choosing from all their lovely items.
Swim Dress
My son has recently learnt how to swim and I fully intend on taking him to our local pool at least once a week. If we are as lucky with the weather as we were last year then hopefully we will also be wearing our swimmers at the beach. There are some really lovely swim dresses available at JD Williams. I've had my current one for almost two years now so a new swim dress was top of my list.
I chose a magisculpt flatter me shaping swim dress. It's also in a longer length which is perfect for me at 5″10. I love the flattering look with the modern animal print. Since purchasing my first swim dress I have been converted as I love the skirt hiding the swimsuit. It also has fixed foam cups. Perfect for even more shape where needed. The swim dress I chose comes in sizes: 10, 12, 14, 16, 18, 20, 22, 24, 26, 28, 30, 32. They have a great range available on their website.
Summer Sandals
We have a walking holiday booked to North Yorkshire with my Mum this summer. During last years hot summer we did a lot of walking and I never had suitable shoes. I was always too hot in my walking boots. This year I have chosen a pair of walking summer sandals which are perfect for letting fresh air in and keeping my feet nice and cool.
I love my choice. I chose a neutral colour which will go with my summer clothes. Plus they are super comfy, perfect for walking a few miles a day. These are the Gola Shingle 3 Womens sandals in grey. They are described as a trekking sandal. The full toe is essential for protecting my toes while walking. Plus it provides a tight fit with an adjustable strap. These shoes are available in sizes: 3, 4, 5, 6, 7, 8. Colours available in Black/Pink, Grey/Teal, Taupe/Hot Pink.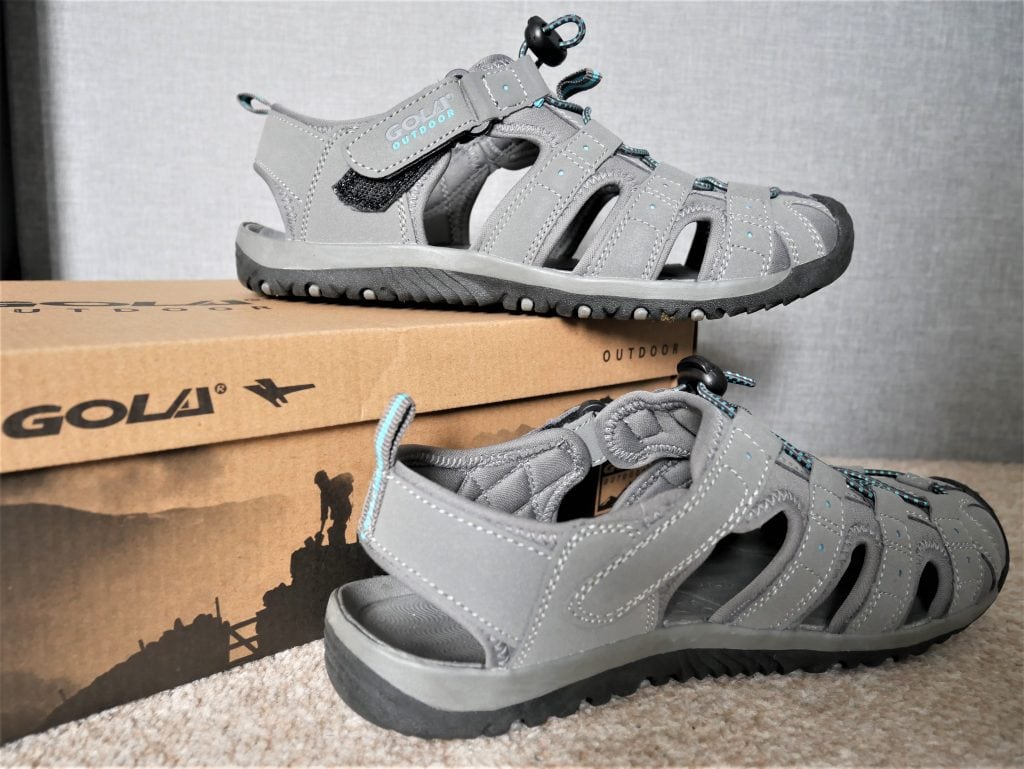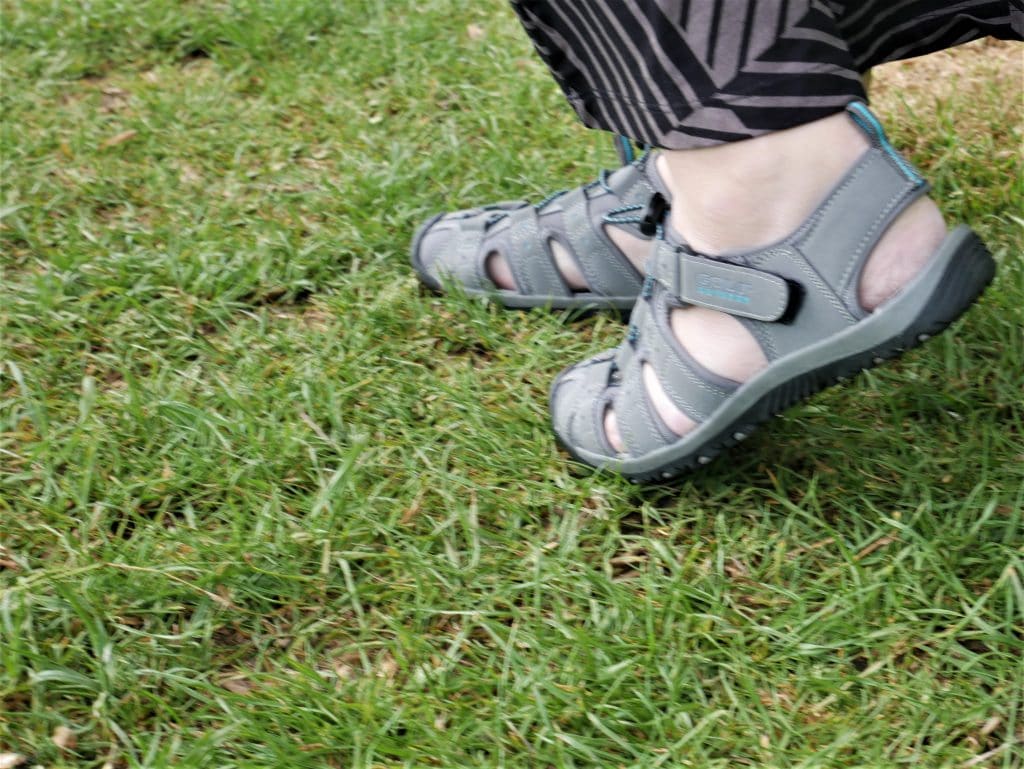 Maxi Skirt
I live in Maxi Skirts and dresses in the summer. I am uncomfortable wearing shorts and I love a loose waist. This skirt is really comfy on my waist and the length is really good for me. This skirt is made of a stretch material which is 95% Viscose, 5% Elastane with a length of 42cm. The colours are black and sand and it matches well with the two boyfriend tops that I've chosen to go with the skirt. This skirt is available in sizes: 10, 12, 14, 16, 18, 20, 22, 24, 26, 28, 30, 32. The wider waistband flatters my tummy and it flows nicely to keep me cool on a warm day.
Navy/Raspberry 2 Boyfriend T-shirts
Both the navy and raspberry boyfriend T-shirts that I chose go really nicely with the maxi skirt above. They are really versatile and go with all of the skirts that I have in my wardrobe. I like loose fitting t-shirts yet they still look fashionable, especially with the skirt. The boyfriend T-shirts are long in length which is how I like my tops and I do normally struggle to find tops this long. The length is 29inches / 74cms. The two T-shirt pack is available in sizes 10, 12, 14, 16, 18, 20, 22, 24, 26, 28, 30, 32.
Joe Browns Festival Maxi Dress
I am a big fan of Joe Browns clothing and this dress that I have chosen is my absolute favourite. It is see-through but there is a black slip dress inside it. The dress is lovely and cool, flattering and incredibly comfy. It also doesn't crease, which is always a bonus. It has a really funky floral print and is certainly festival ready. Why not jazz it up and add a belt around the waist? This dress is available in sizes: 12, 14, 16, 18, 20, 22, 24, 26, 28, 30, 32 and is 54in/137cm in length.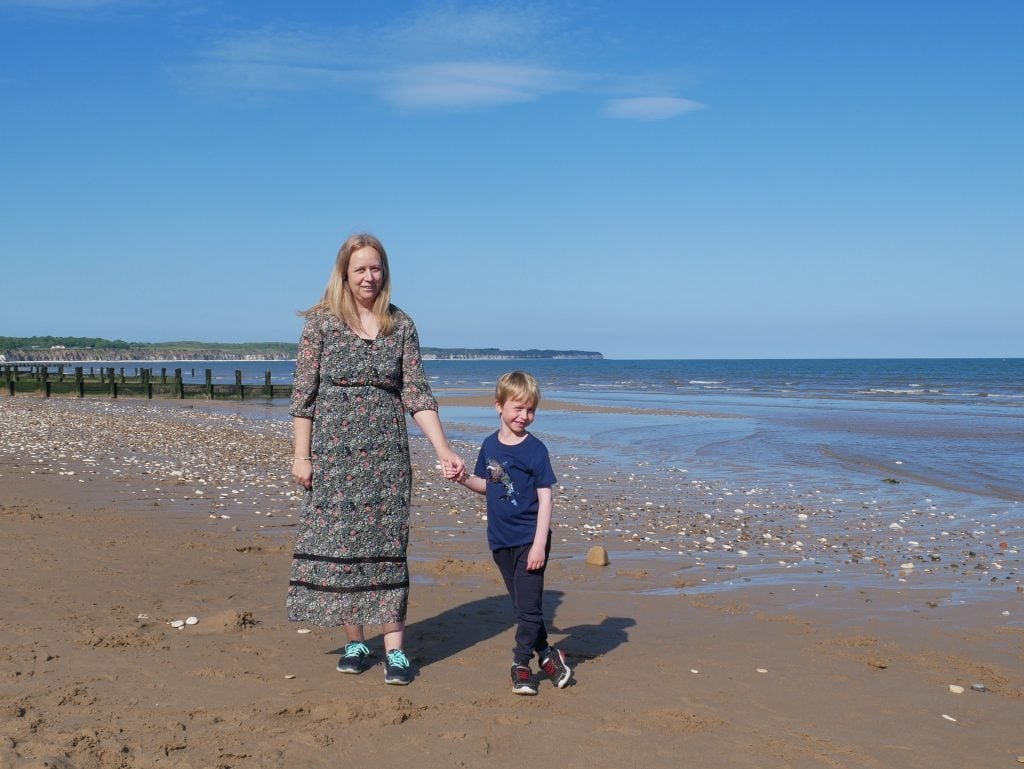 Disclaimer: I was gifted these items by JD Williams for the purpose of my review. All photos and opinions are entirely my own.