We spent six nights of our wonderful bucket list family holiday staying at the excellent Taj 51 Buckingham gate suites and residence. It is a five-star hotel in the heart of London. Buckingham Palace is a very short walk away and the closest underground station, St James Park, just a 4 minute walk away. The Taj 51 is a top luxury hotel and welcomes families with open arms. If you are looking for somewhere really special to stay you won't go wrong with a stay here.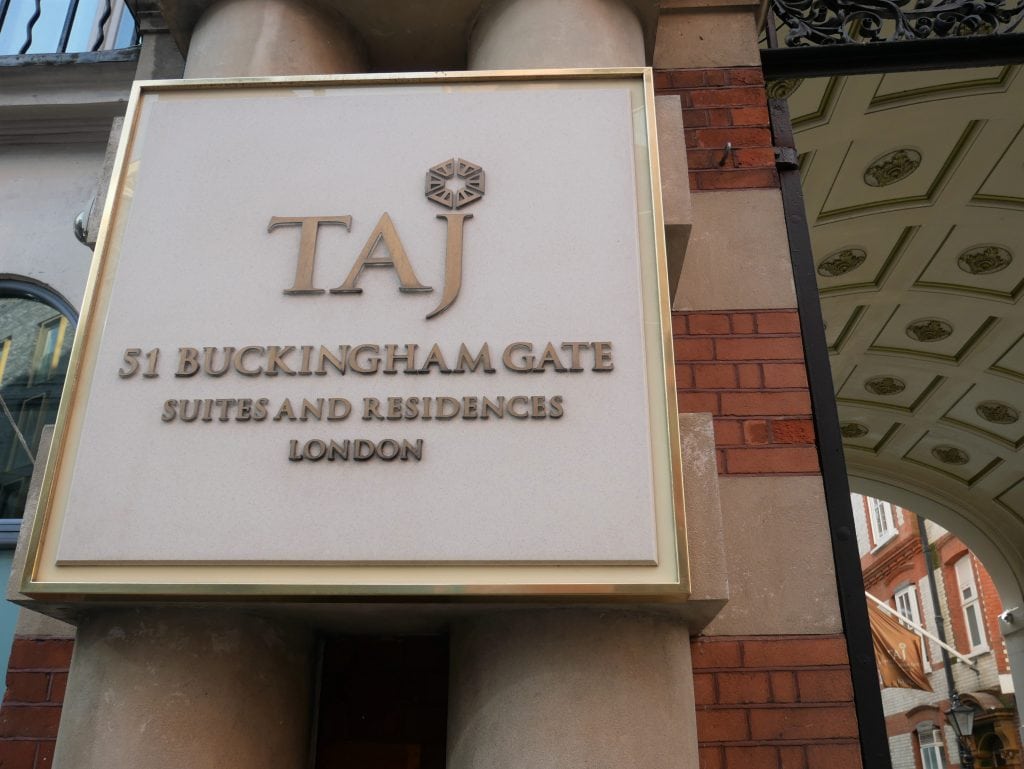 *disclaimer. We received a special press rate at the Taj 51 in exchange for coverage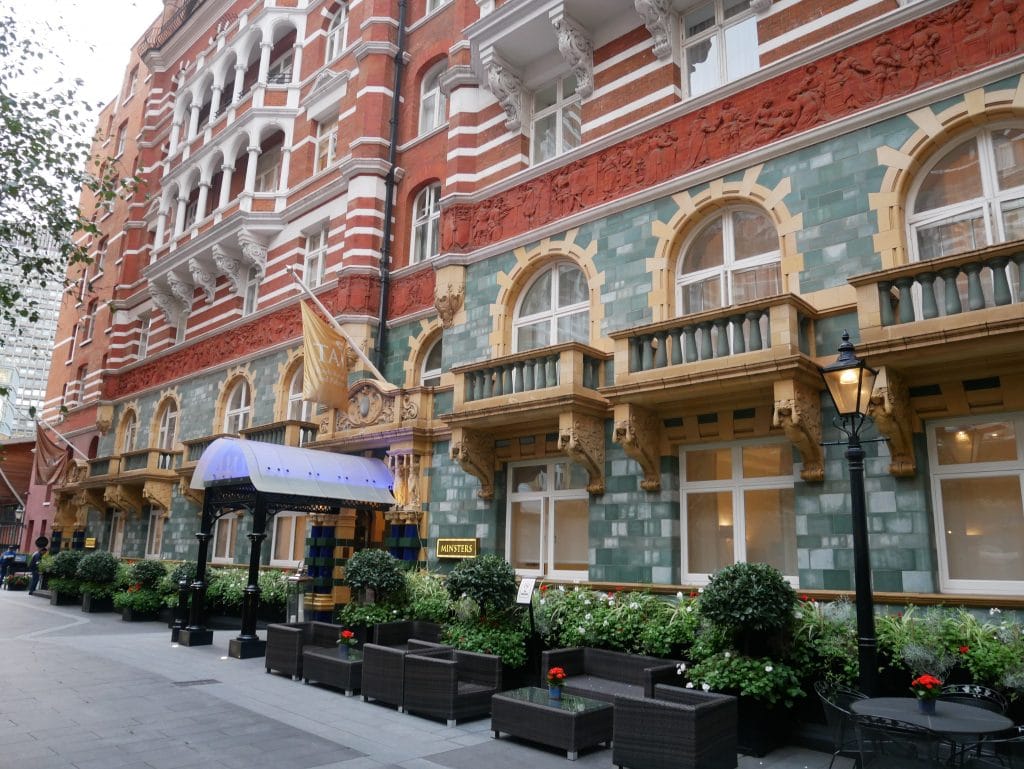 We were visiting with myself, my six-year-old and my Mum. One thing we really wanted for our stay in London was a lounge area. Somewhere my Mum and I could sit in the evening without me having to sit with my son in the dark, while he slept. Plus somewhere that meant when we weren't out and about we could all be together. The Taj 51 was perfect for us as not only did we have a lounge area but it was also a self-catering suite.
Review Taj 51 Buckingham Gate Suites and Residences
We arrived late in the afternoon and by taxi from King's cross. We were immediately greeted by a member of staff who helped us with our bags. Over the course of the next 6 days, we were regularly met with helpful and friendly staff. Not just the doormen and the people behind the desks but the people who cleaned our rooms and made sure we were well stocked with everything we needed.
Every day we had our bottled water and milk replenished, our room cleaned and tidied, chocolates left for us, soft toys tidied up with care. We also had our complimentary fruit replenished in the middle of our stay.
The hotel staff were friendly and helpful and called black cabs for us within seconds whenever we needed one. Found us umbrellas if it was raining and often asked how our holiday was going. I have stayed at luxury 5-star hotels before but the Taj 51 took service to a whole new level, you felt like they cared.
The Taj 51 Buckingham gate suites and residences are set back from the road. The building goes back alongside a gorgeous courtyard. This meant that other than the odd siren from the emergency services we could not hear any traffic. After so many holidays in London struggling to sleep through traffic noises to not hear any was a very welcome change.
The courtyard is shared with the neighbouring Taj hotel St James court. There is a fountain with fish and plenty of exotic greenery including a green wall which seems to be the 'in' thing in London right now.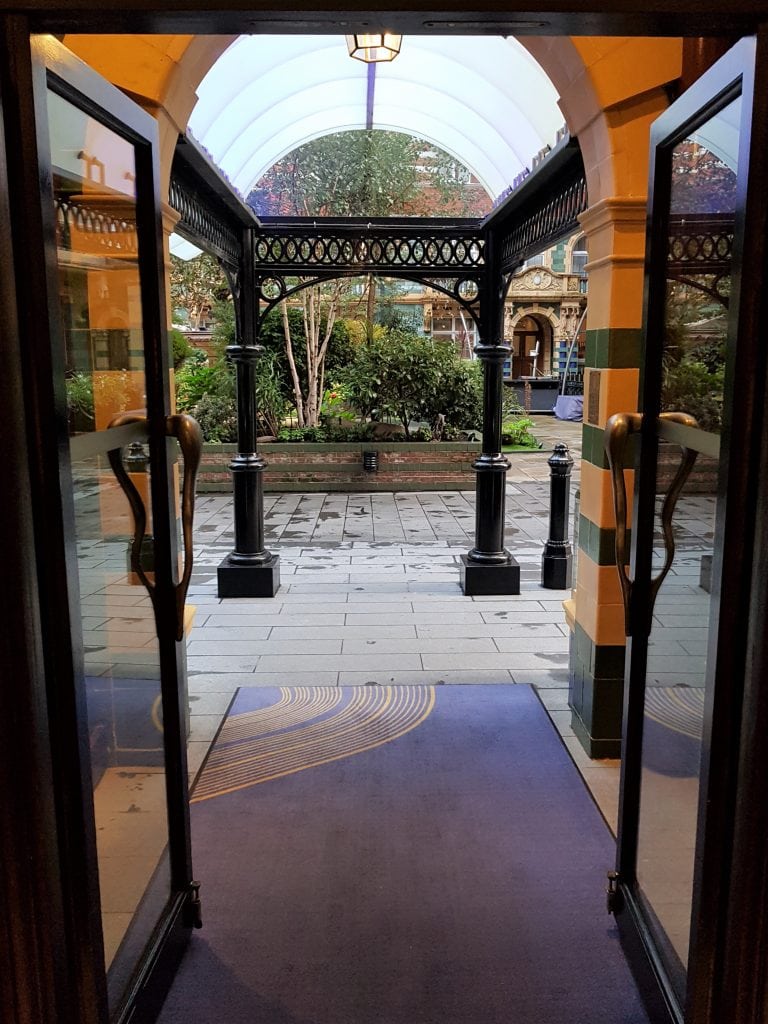 We were seated at a desk on our arrival and the little fella was given so many gifts. He was over the moon and they even gave him a handy bag to keep them all in. On one of the evenings when we returned to our suite there was a personalised cookie with a mini milkshake waiting for him. After checking in we were then shown up to our two-bedroom suite and our luggage arrived shortly after us.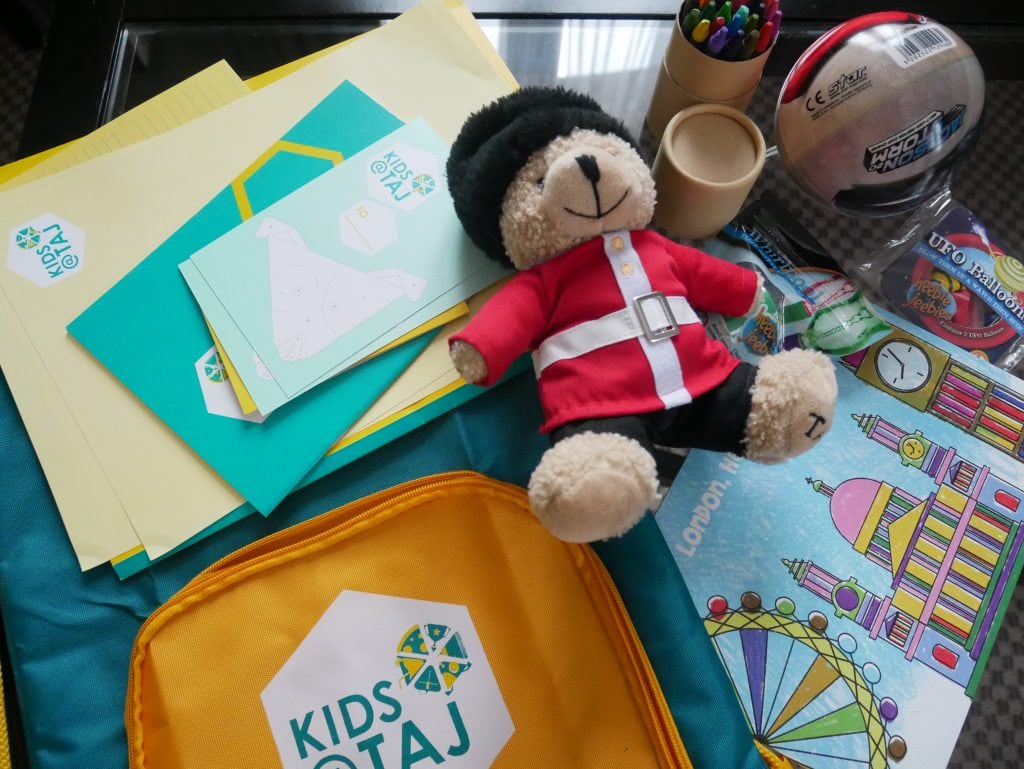 2 Bedroom Suite at Taj 51 Buckingham Gate
We were staying in 1233 on the third floor. The suite had a long corridor with all the rooms coming off it. First was the large double bedroom with a TV bigger than ours at home, an en-suite bathroom, desk, chair and plenty of wardrobe space. This room also had a safe.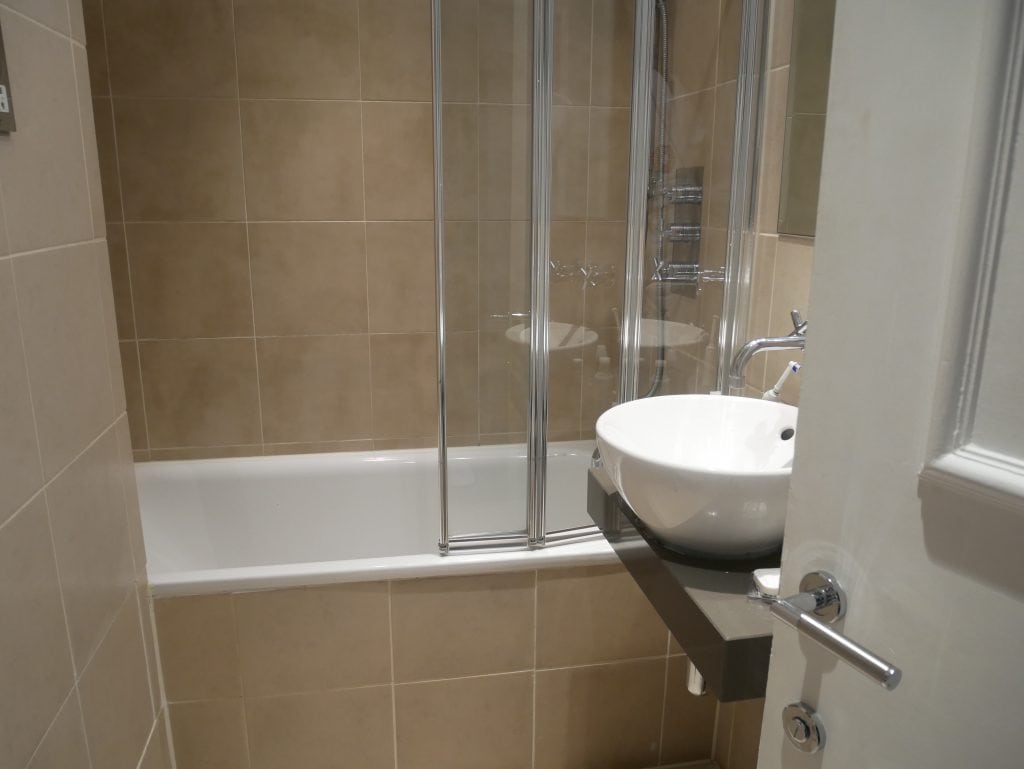 The next room along we had a twin room which myself and my son shared. There was also a big TV in our room which he was thrilled about. We also had a desk, a chair and a wardrobe. In both wardrobes we had an iron, ironing board and a hairdryer.
All three of us had a luxury dressing gown and complimentary slippers. We had a shower room across the corridor with so many complimentary toiletries. There was excellent complimentary Wi-Fi, a DVD player with a huge library of DVDs, for which they deliver popcorn to your room. Also included is complimentary drinks at Kona from 18:00 until 19:00.
At the end of the corridor, we had a small but very well equipped kitchen. We had a fridge, washing machine, dishwasher, plenty of pots, pans, crockery and glasses. There was even an oven, microwave and a coffee machine.
Next to the kitchen, there was a huge lounge. It was as big as ours at home. At one end there was a very large TV and a dining table with four very comfortable chairs. We also had a large desk with a chair. At the other end, there was a comfy sofa and two lounge chairs.
The suite had a concierge service but we never needed anything. Our suite was vast and a great size considering what luxury rooms in London can sometimes be like. There are other suite options from 1 to 6 bedrooms. We stayed in a Falconers 2 bedroom suite from £950 a night.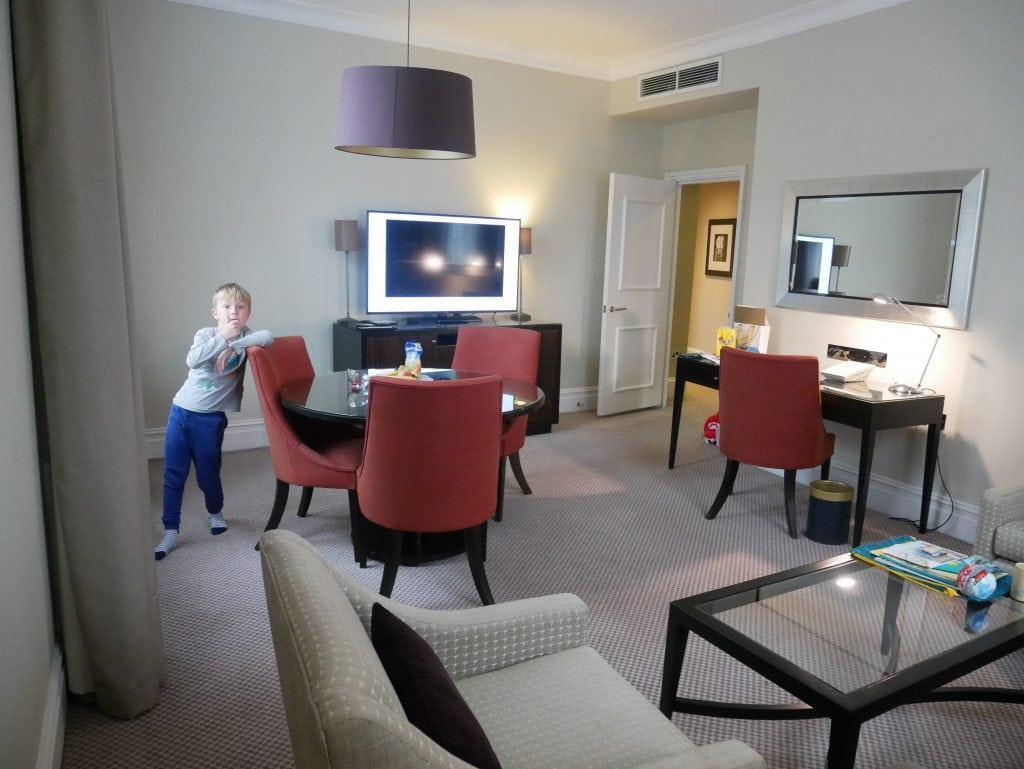 One of the highlights of our stay was seeing the courtyard lit up at night. It is lit up in a number of colours and looks fabulous. The other highlight was the breakfasts that were included with our stay. We have had a lot of breakfasts around the world and breakfast at the Taj 51 Buckingham gates will be hard to beat. We ate in the Kona restaurant which has a luxurious peacock theme. The chairs are incredibly comfy and the decor is wonderful.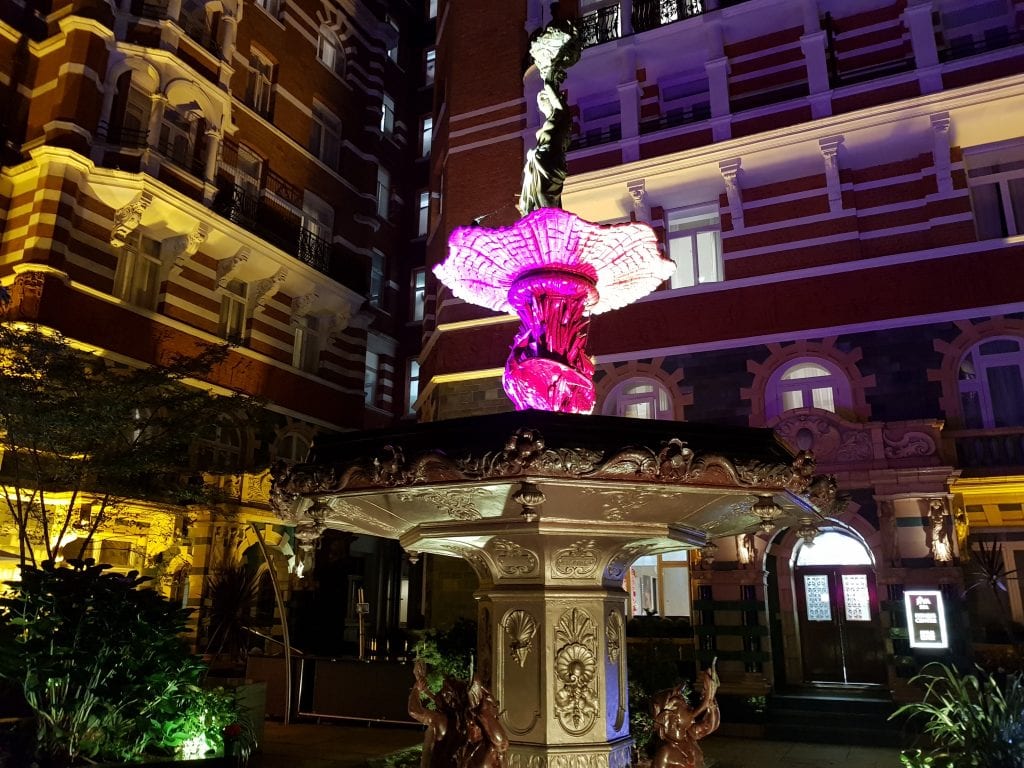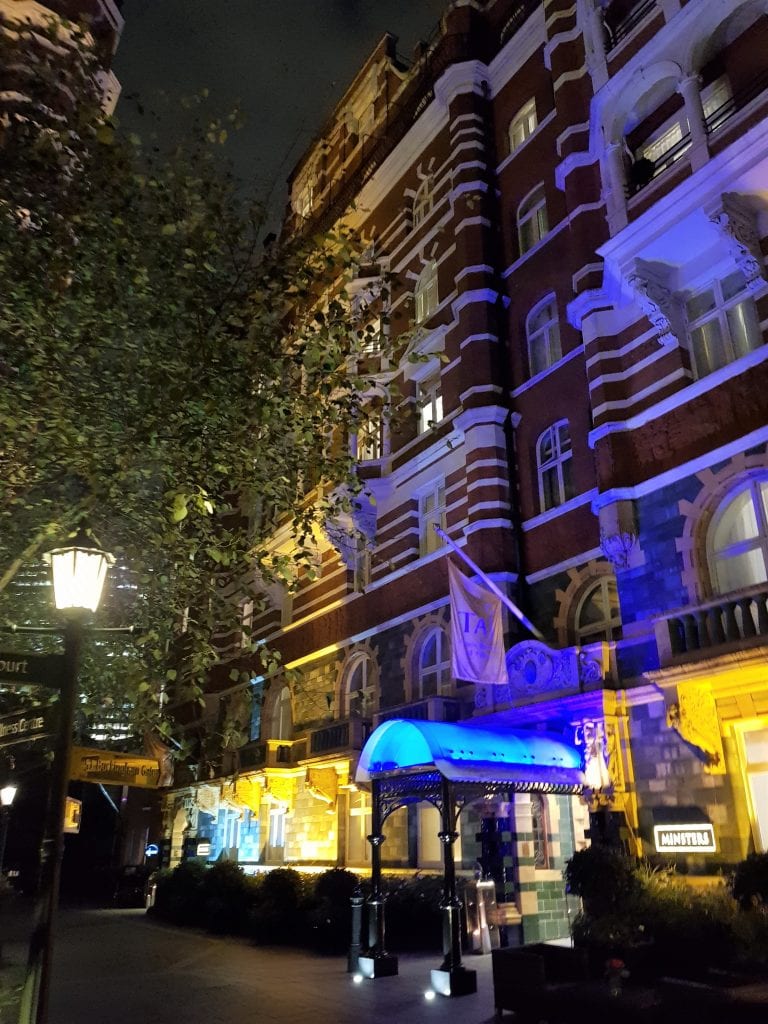 Breakfast at Kona, Taj 51 Buckingham Gate
There was a large buffet bar set up with all the cold food on offer. It looked and tasted fabulous and some things changed day to day. There was usually a healthy salad, cheeses, meats and salmon that tasted and looked, top class. Plus doughnut towers, muesli, just about every kind of fresh fruit you can imagine, yoghurt, cereals and so much more.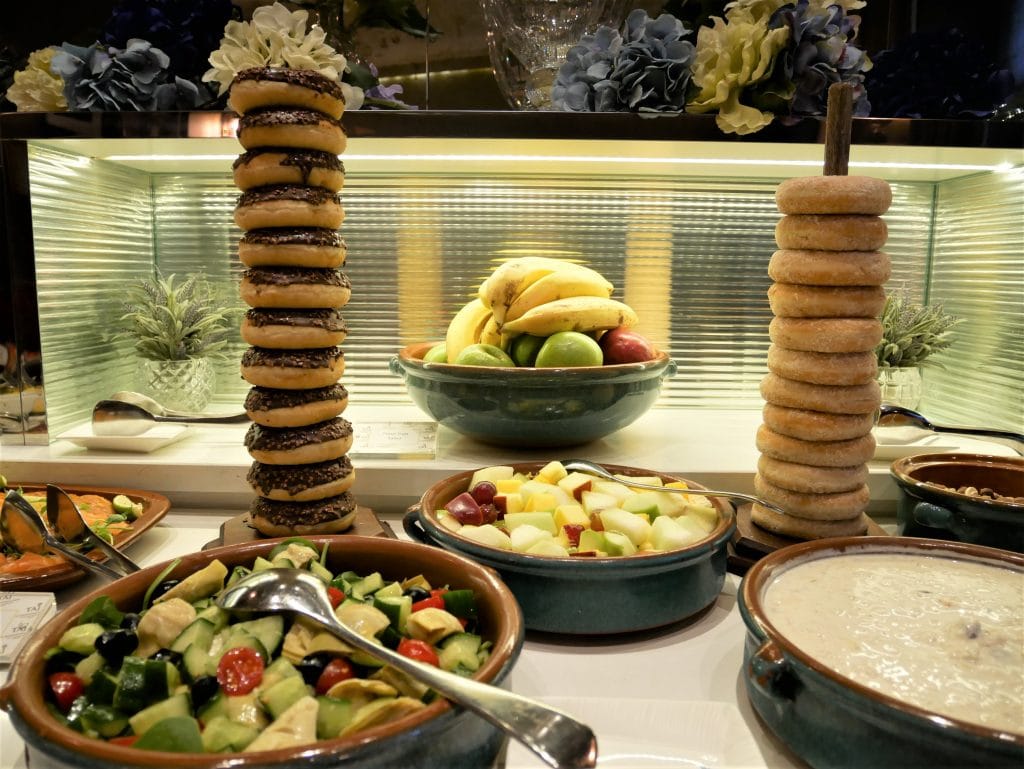 As well as the cold buffet there was also a menu of hot food which you could choose anything you wanted from., which was then freshly prepared for you. We varied what we had each day and managed to try different variations of the English breakfast, pancakes with bacon and syrup, the most delicious french toast with syrup and omelettes. They had many other options including waffles, eggs benedict and toast. The juice options included freshly squeezed orange juice and they made a delicious pot of hot chocolate for the little one whenever he fancied it.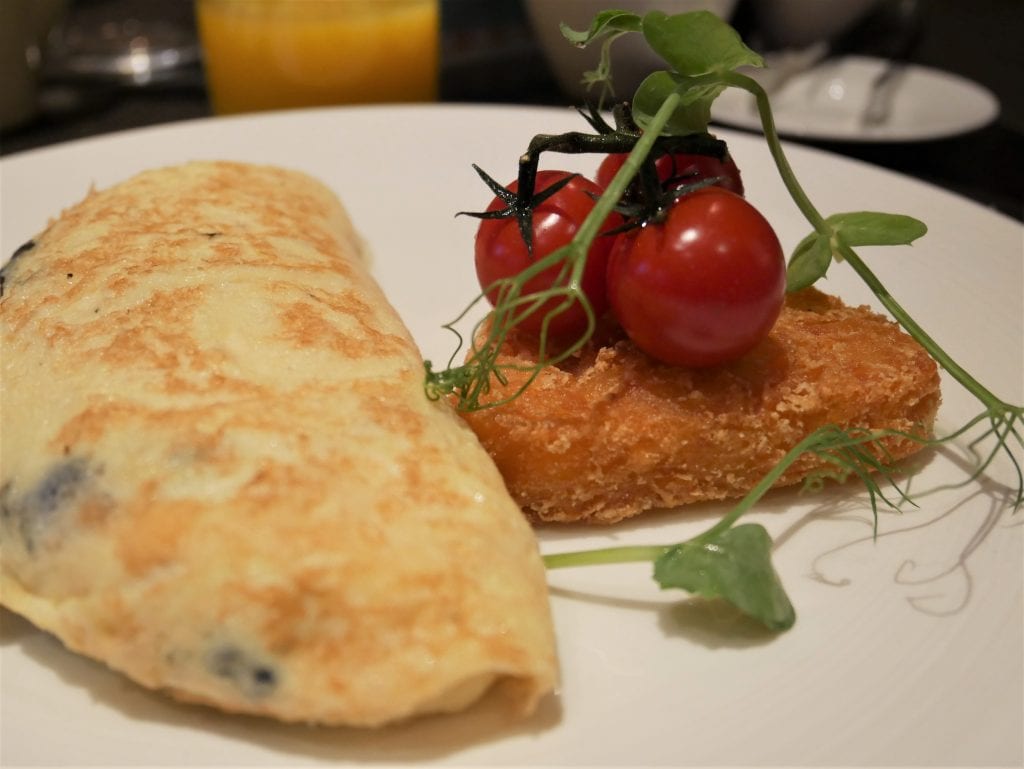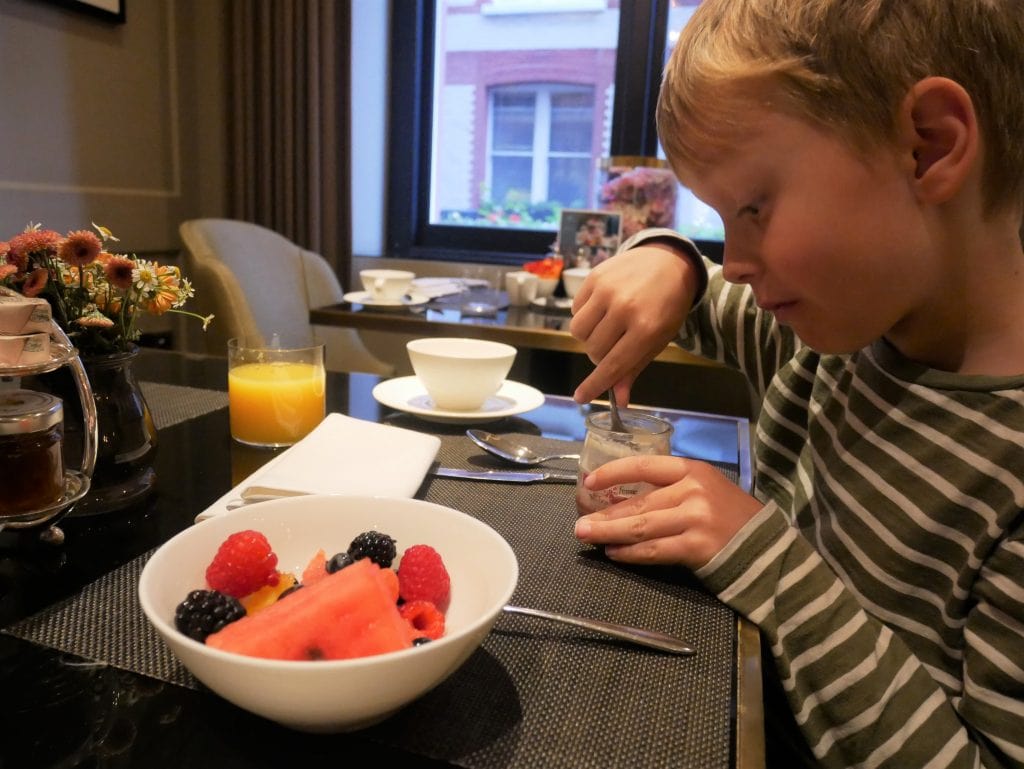 Alice in Wonderland Afternoon Tea at Kona
---
I made a video of our stay…..please check it out.
We experienced the changing of the guard at Buckingham Palace on the Sunday. It's just a short walk away and the little one found it incredibly exciting. He loved it. It attracts a much bigger crowd nowadays than when I was young. Smaller children may find it all a bit too much up by the palace. I recommend you head down to the mall and watch the processions from there. There's plenty to see as they march up and down. Make sure you visit on the day the band marches with the guards.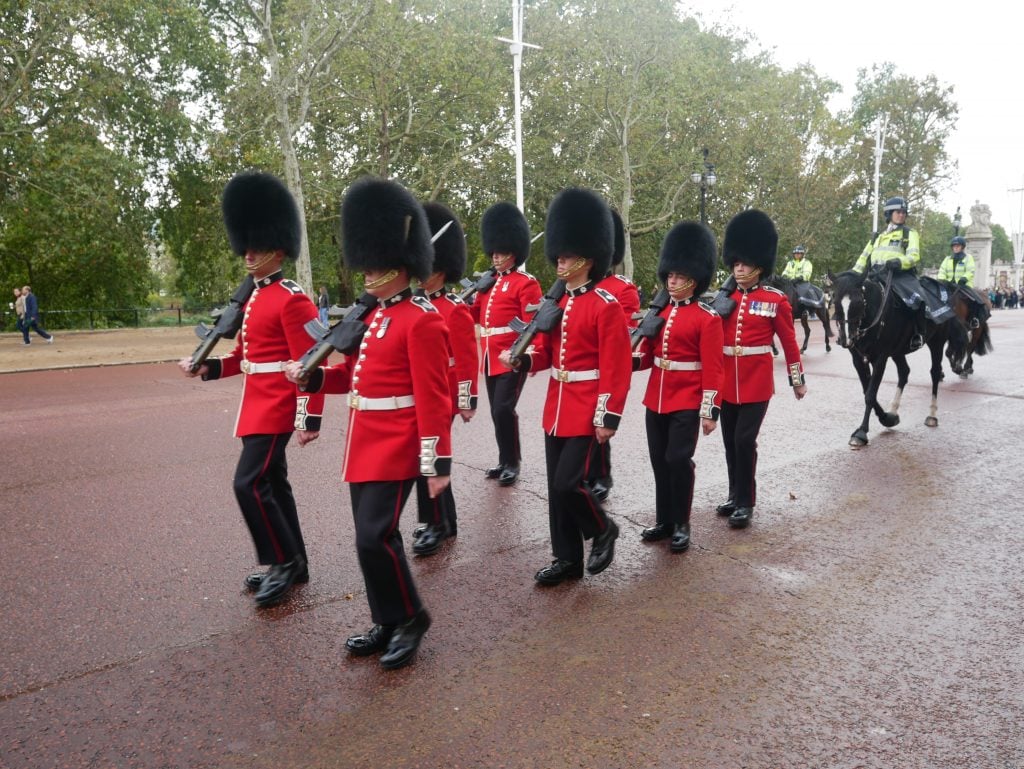 ---
Thank you for having us to stay, you made our stay even more memorable, relaxing and stress free.