We love the beach so much we moved to live by it. In fact miles and miles of beautiful coastline. The East Yorkshire coast is wonderfully diverse with cliffs, rock pools, sandy beaches and miles upon miles of fun. As we live near the beach we always have our beach essentials in the boot of our car. We never know when we might suddenly decide to stop for a while. This list is perfect for families and will bring enjoyment to any beach trip.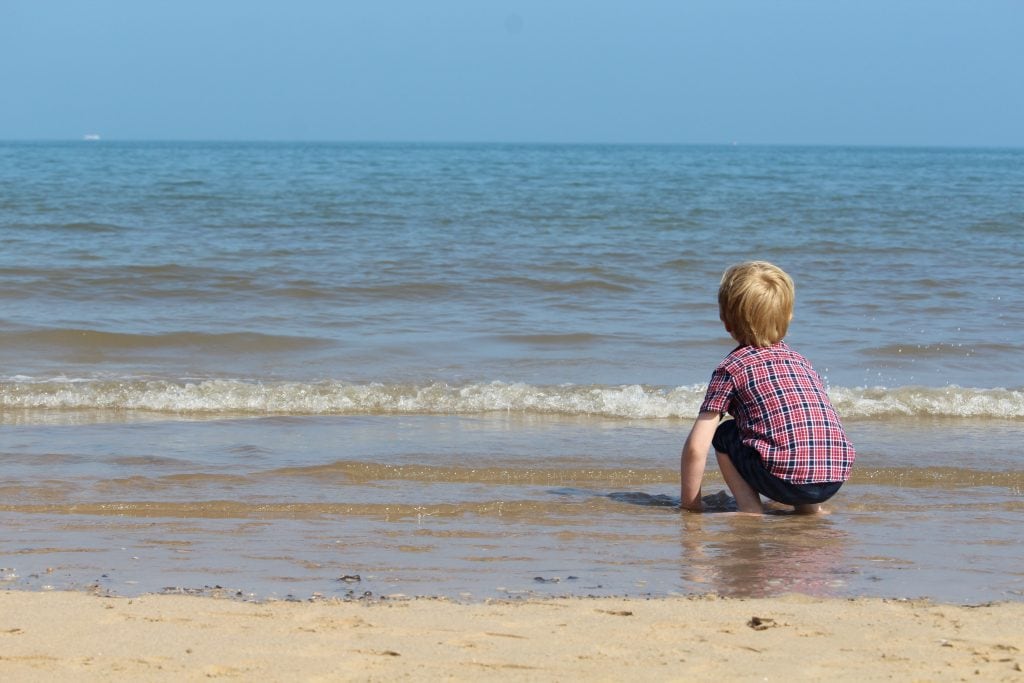 Disclaimer: This post may contain affiliate and commercial links
1. Portable Bluetooth Speakers
We love to listen to music and it is so easy nowadays to make music portable. We don't ever play our music too loud but our portable Bluetooth speakers are always packed ready for use. The best Bluetooth speakers are portable and convenient. Technology has advanced so much now that the sound from Bluetooth speakers no longer drops off and you don't have to break the bank to enjoy great sound. Look for speakers that are waterproof and robust. with a good battery life. Some even have USB ports which means you can charge your phone will at the beach.
OK so on a beach there's going to be sand. If you're like me and you'd rather not actually sit on the sand or on a rug that the sand gets stuck to then you need one of these. Sand free beach mats are fantastic at keeping the sand on the beach and not on you or your rug. Not only that but they are quick-drying if you happen to get them wet. I recommend buying the biggest one you can find so that your whole family can sit on it. Ours has a great zipper pocket where we put our valuables and then hide the pocket in the sand. To make sure the mat doesn't blow away it also has pegs!
Since purchasing our pop up tent for the beach we now wouldn't leave home without one. They are fantastic for so many reasons. The first one is that we have somewhere to keep our things. The second one is that it is Anti-UV which is fantastic in this day and age. The third is that they're good for keeping the sun off you when it gets too hot or keeping you from the wind if it gets too gusty. They can also be watertight if the weather decided to take a turn for the worse. Our son loves to use ours to get changed in and we love sitting in it having a picnic without the gulls being able to get anywhere near our food.
4. Beach Friendly Games
Our son is at an age where he wants to be constantly on the go when we're at the beach. Luckily we have plenty of beach games with us to keep him entertained. Our favourites include a cricket set, frisbee, velcro bat and ball set, boules and a ball popper. Cricket always requires a fair amount of space so we always make sure we play that early in the day. On one of the beaches near us they have a volleyball net so we usually take a ball that is suitable to use here.
5. Body Board & Wetsuit
Now that our son is more confident in the water he loves to take a bodyboard to the sea with him. You can get kids sized ones that they can either practice riding the waves on (usually on his tummy) or he loves to sit on it while we pull him along in the sea. They're great fun and when he gets a bit more confident I may well get myself an adult-sized one and join him on the water. Our sea never gets warm so a wetsuit is always an essential addition.
6. Kite
We don't have a very big garden where we live now so we never get to fly a kit at home. The beach is the perfect place to do that. Most of the time we visit we can easily get the kite up and flying. There are all sorts of kites available nowadays. Our son loves his easy to fly kite, especially for young children. Once he's fully got the hang of it we will get him a bigger kite.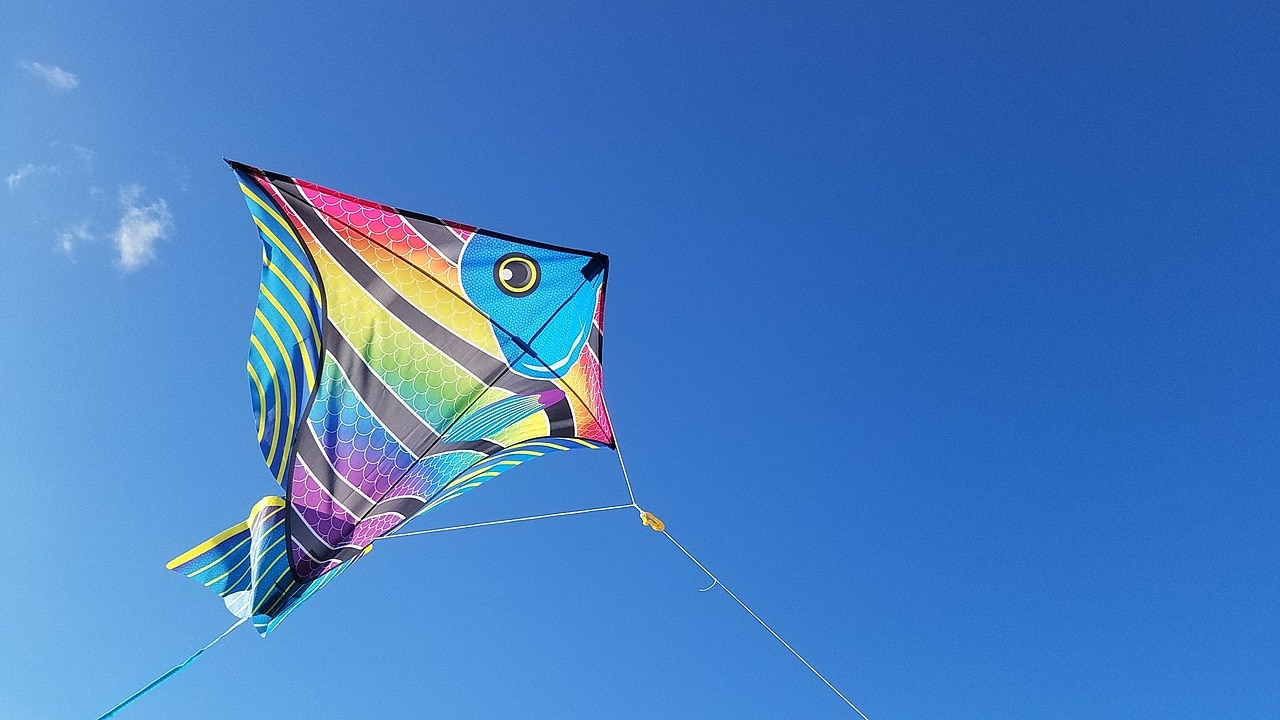 7. Cool Box
No trip to the beach can be made without a cool box. We take a rigged box as they not only seem to keep cooler for longer but they are more robust and sand proof. I find that 3 cool blocks keep the box lovely and cool all day long. We always pack a good supply of drinks, a few snacks and plenty of tasty food for lunch.
8. Bucket and Spade
It wouldn't be a family trip to the beach without a bucket and spade. In my day it literally was just that. But nowadays you can purchase all sorts of wonderful things including sieves, moulded shapes to make various sea animals, wonderful castle-shaped buckets and more.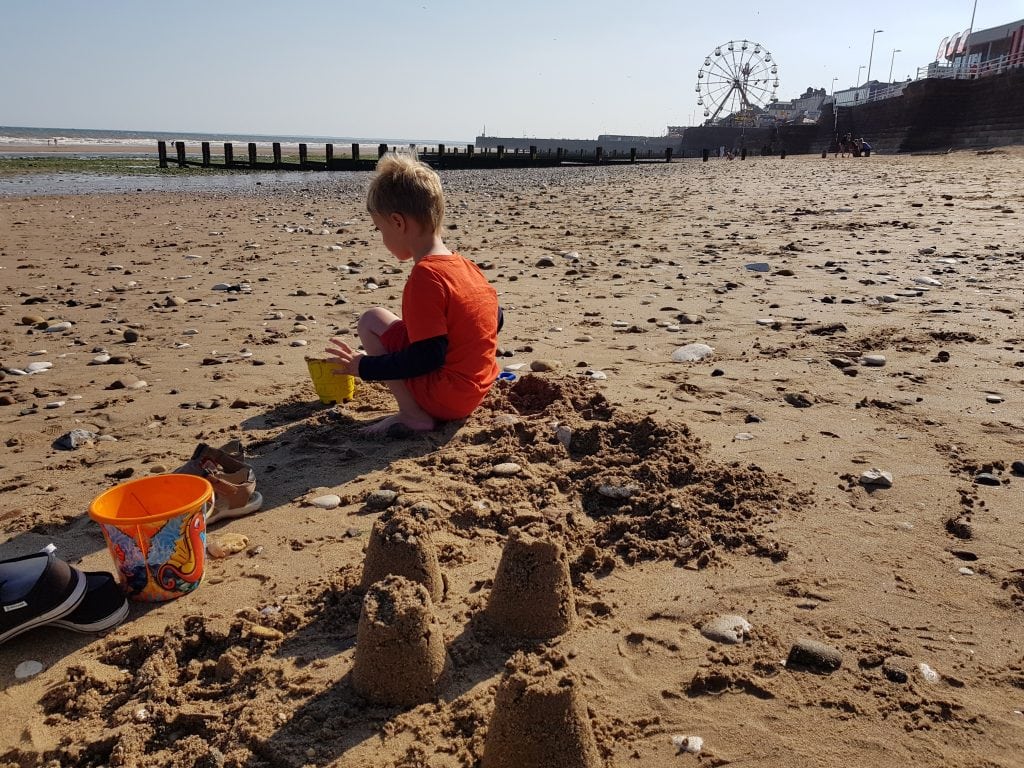 9. Sunscreen and Sunhats
We have had beach days when it hasn't been that hot. You know what we've more often than not still caught the sun. I can highly recommend that you take a good sunscreen to the beach with you – no matter what the weather. I can also highly recommend EVY. It's great for adults and kids and perfect for sensitive skin. It has a unique mousse formula that can protect your skin for 6 hours. It's also incredibly waterproof and easy to apply.
10. Beach shoes
A lot of the beaches where we live have rockpools and large pebbles on them. In the rock pools, there are many small crabs lurking, including jellyfish and weaverfish. To keep little and big toes safe we usually go in the water or the rock pools with our beach shoes on. Most beach shoes are non-slip and don't get too waterlogged once wet.
11. Portable Folding beach lounger
These beach loungers are much lower in height than a folding chair. This makes them the perfect addition to a beach tent. The rod at the back supports the back of the chair which is perfect for relaxing and lounging around. They are portable and quick drying if they get wet.
12. Disposable BBQ
Most beaches allow you to use disposable BBQ's. So long as you take them away and dispose of them it won't harm the sand. Plus a BBQ by the beach, especially as the sun goes down, can be really good fun.
13. Drinks stands
What is it with sand and drinks. No matter how much you tell your kids to mind out or wedge them deep enough in the sand they still spillover or end up with half the beach in them. There are some really cool drinks stands on the market now that will keep your drink nice and safe.
14. Dry Bag
We always take lots of things to the beach that we want to keep not only dry but sand free. A dry bag is an essential item for keeping everything safe. We usually pack our towels and spare clothes into ours. They're also perfect for carrying down to the beach as most come with an over the shoulder strap.