If you are thinking of taking a family holiday to Scarborough then I can highly recommend a stay at The Sands holiday apartments. There are quite a few great reasons to stay there which I will talk about below in my review.
The Sands Scarborough Review
#1 – Beachfront location
The Sands in Scarborough has a prime location on the North beach. You will find that the tide will be in for some of your stay so the beach isn't always accessible but this can be just as much fun as going on the beach itself. The sea comes in so close to the road that on most days it will actually break waves over the pavement and sometimes as far as the road. The beach has lovely golden sand and rock pools. There are cafes and restaurants to buy food and drinks plus beach huts available to rent.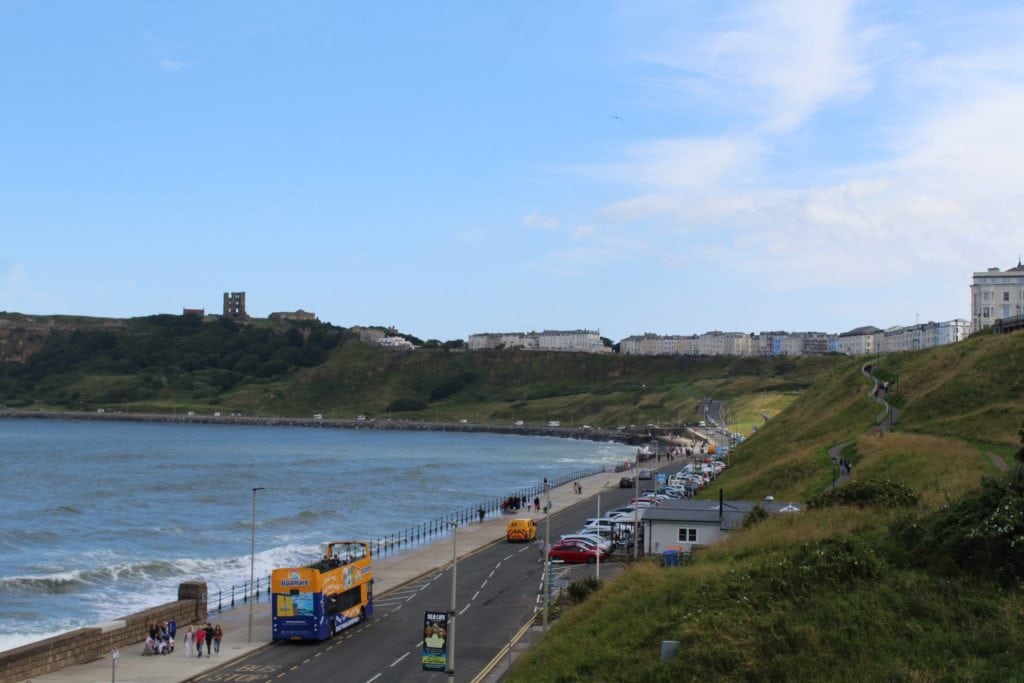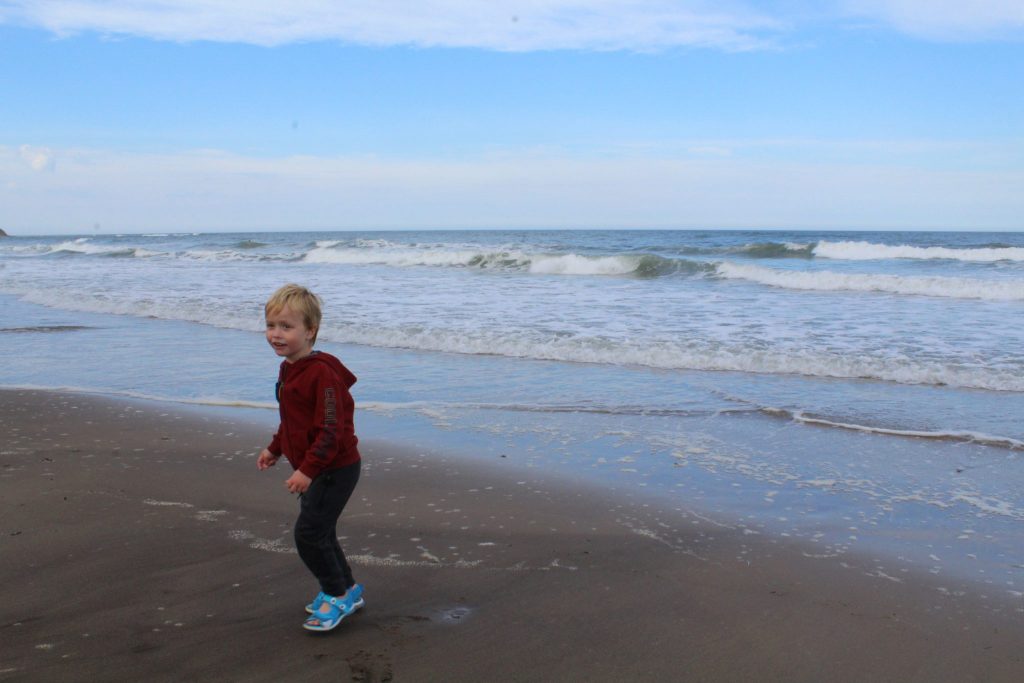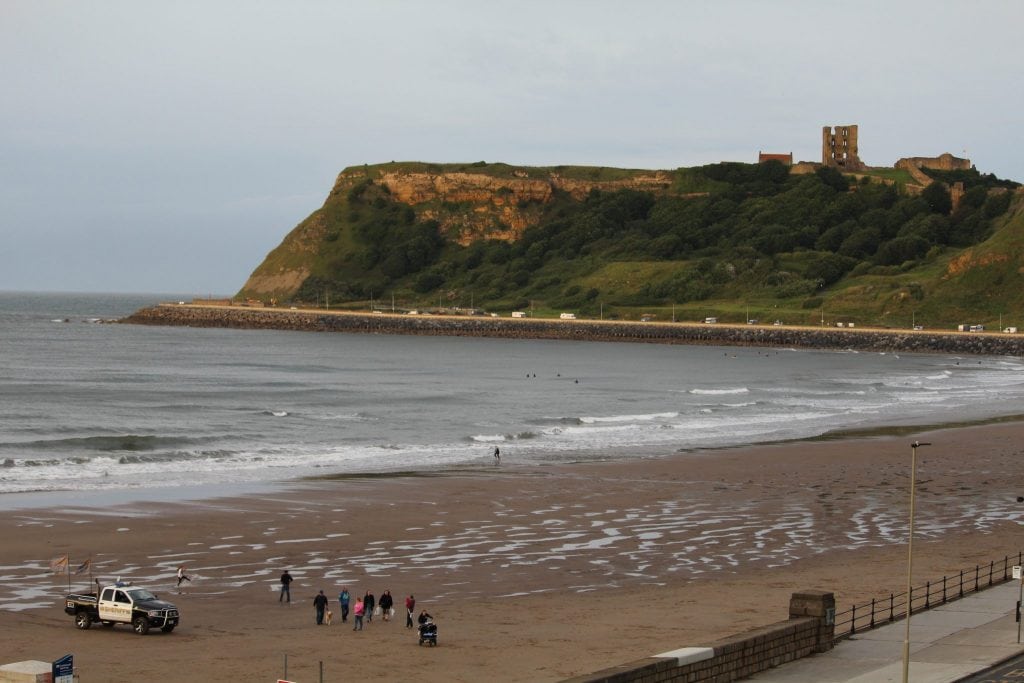 #2 – Proximity to things to do
You are just a short walk from a few of Scarborough's tourist attractions. Just over the road from The Sands there is the North beach crazy golf. This is just £2.50 and is open most, but not all, of the year.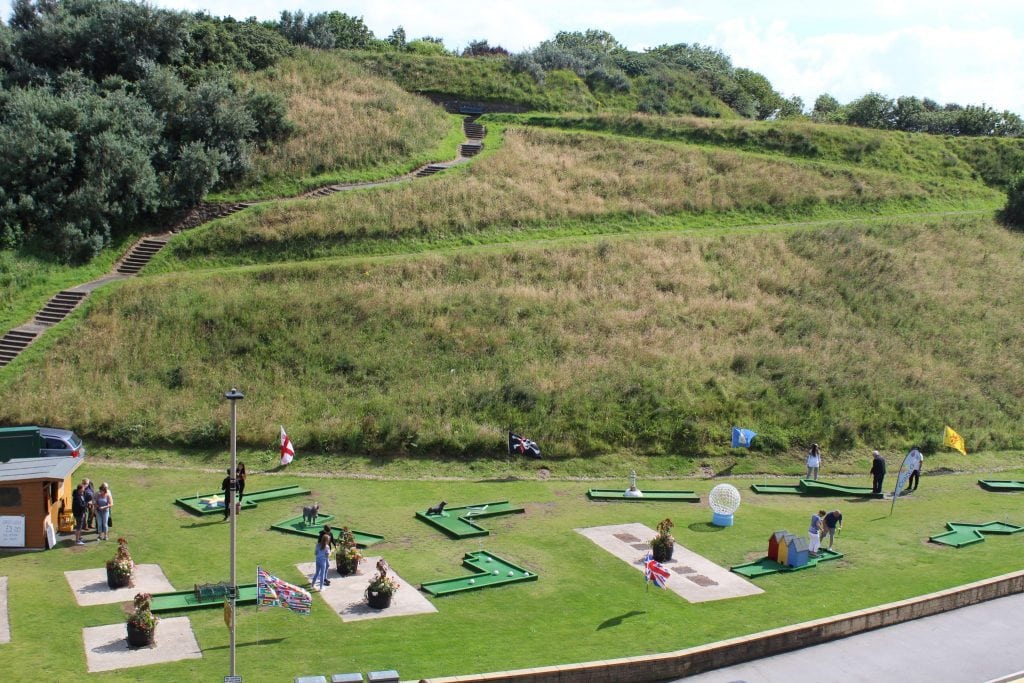 The open top tourist bus also stops just over the road. This is great for going into the harbour part of town without having to try and park. This operates between the north bay and spa and you are allowed to hop on and hop off at various stops along the way. An all-day ticket is £6 for adults and £4 for children. The ticket also entitles you to ride on other open-top tourist buses in the town.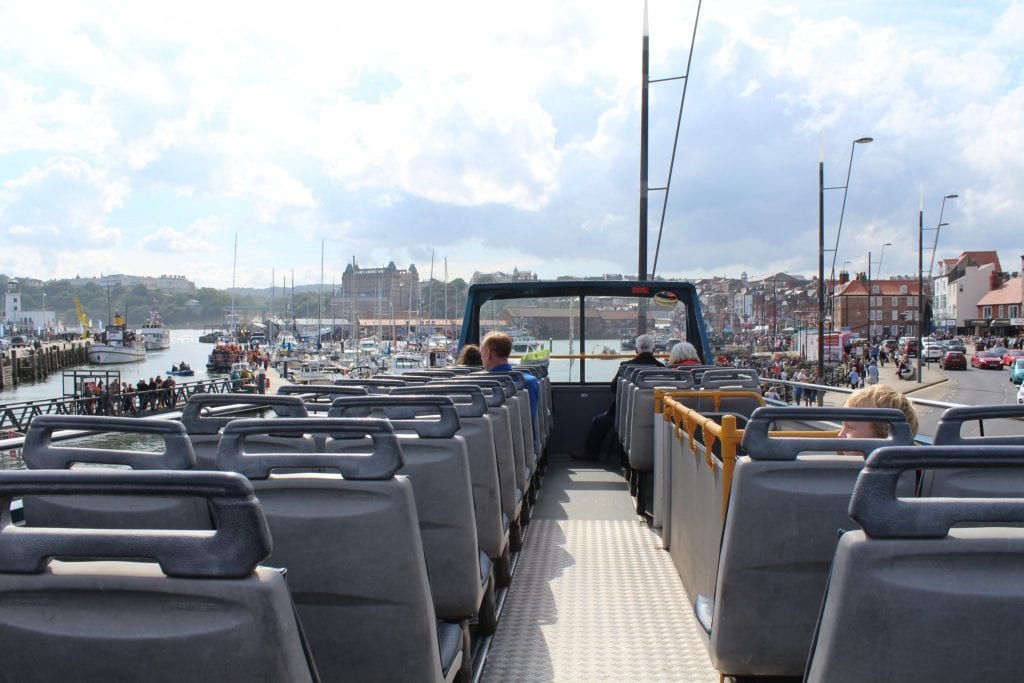 You are also a short walk from Peasholm Park. This has been voted the 6th best park in the UK. It has an oriental feel and you can hire boats and pedaloes in the warmer months. Just up the road from here, you will find north bay railway where you can take a ride on a steam train. There is also an open air theatre and they are currently building a cinema complex next to The Sands apartments.
#3 – The view from The Sands, Scarborough
Any apartment located at the front of The Sands benefits from a balcony with a stunning view of the beach. Our view looked out towards the promenade and Scarborough castle.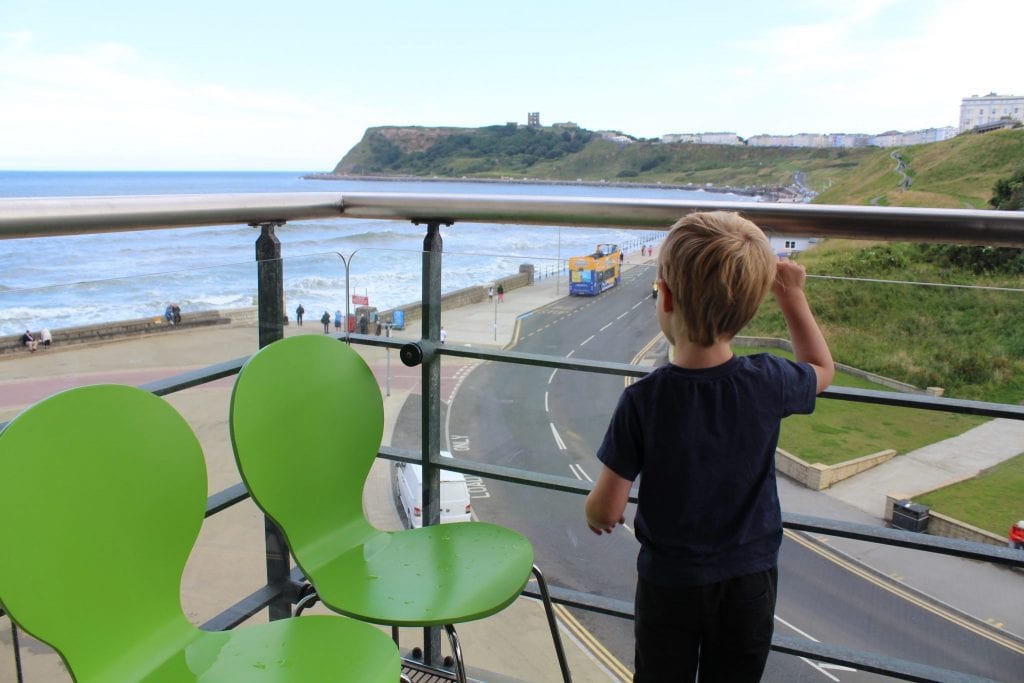 #4 – Family friendly accommodation
The Sands offers 70 5 star luxury 1, 2 or 3 bedroom holiday apartments plus some penthouses to stay in. They also offer free parking on site which is more than needed in this part of Scarborough. They have modern interiors, with a fully equipped kitchen, bathroom with luxurious toiletries and wifi. The option of having more than one bedroom is perfect for families. Here are some photos of the two bedroom apartment that we stayed in.
---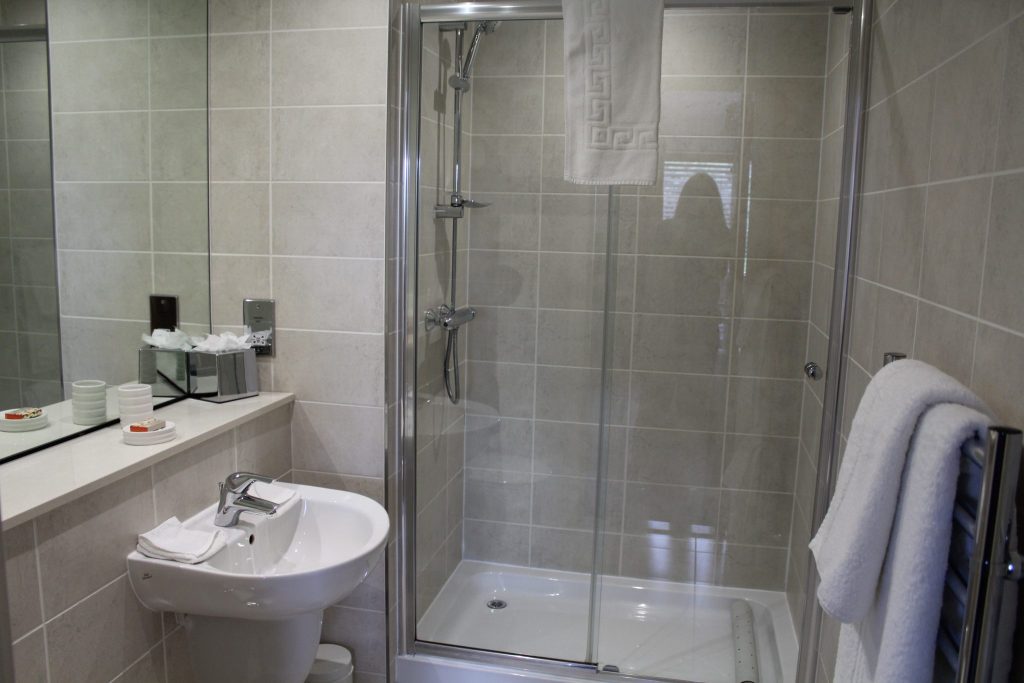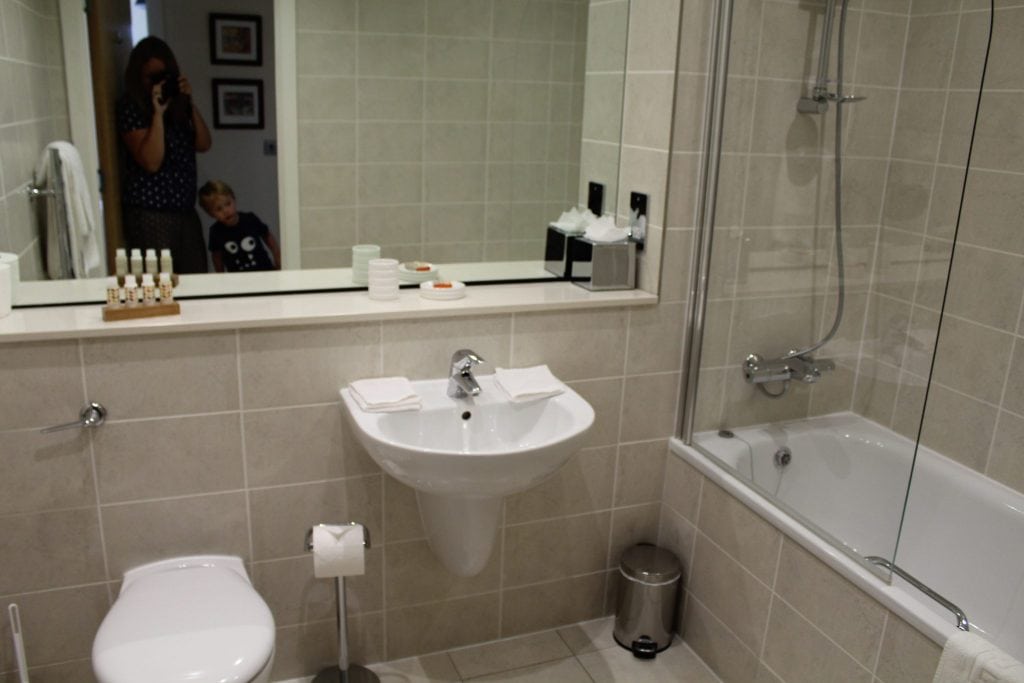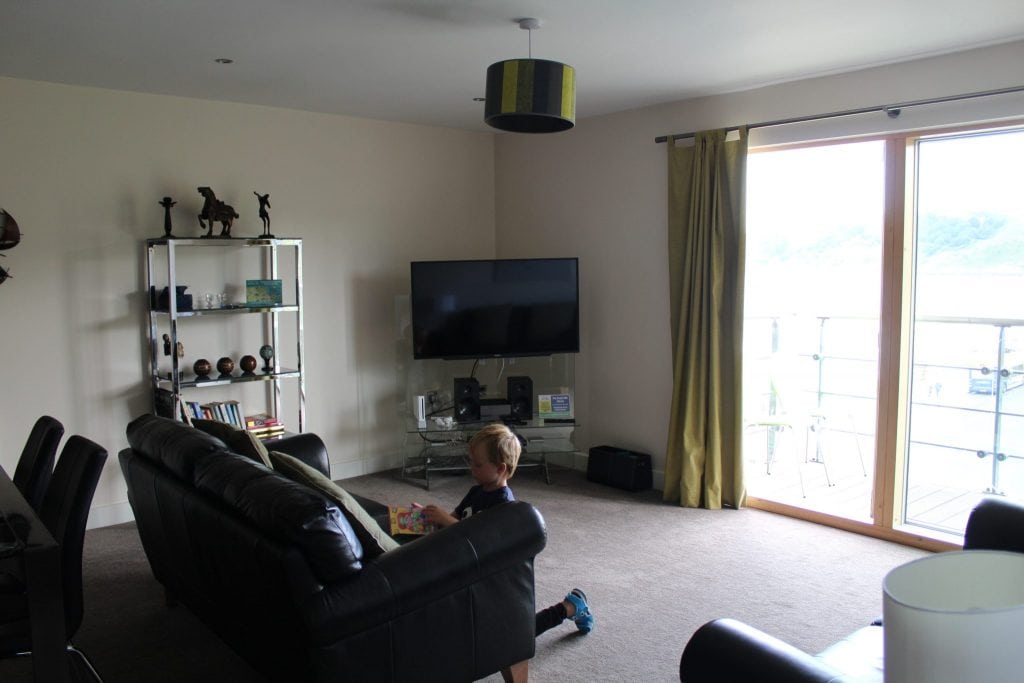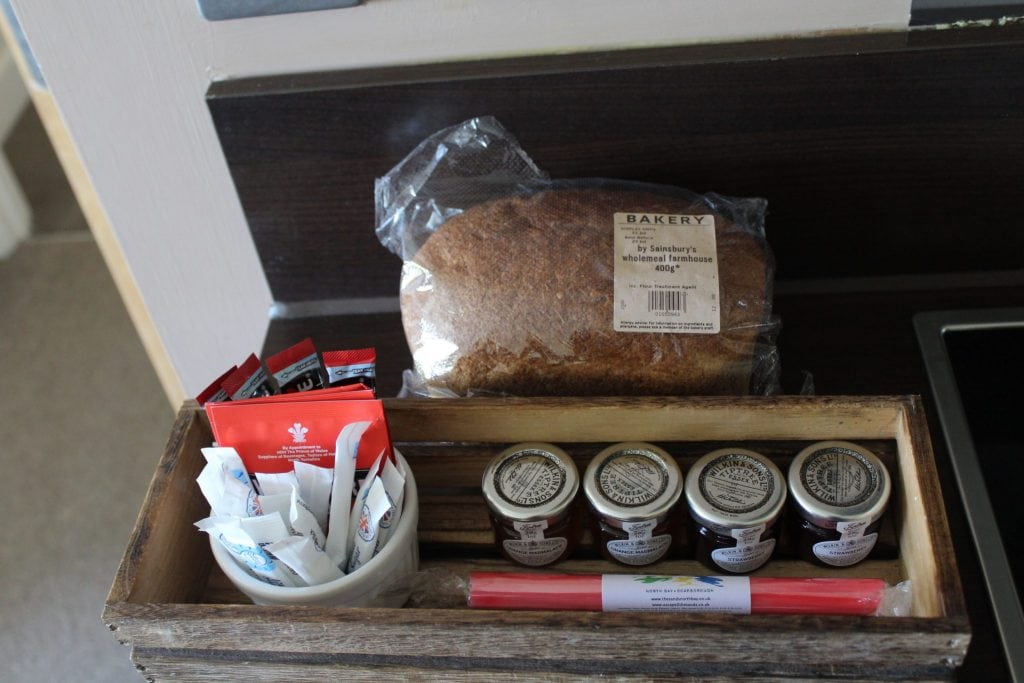 #5 – Flexibility
With the added bonus of a kitchen, it means you can choose whether to eat in or head out for food. Jamie wakes quite early so it was a bonus for us to be able to give him breakfast when he got up. There is a supermarket on the ground floor of the apartments so if you chose to eat in you can easily buy provisions. There are also a few places to eat on the ground floor. None of these are connected with the apartments themselves.
#6 – Peace
One thing we found from our stay was although the apartments were next to a road it was never really noisy. You didn't hear the noisy seagulls that the harbour is swarmed with and there's less activity outside at night. Perfect for a family stay.
---
This post may contain affiliate links.
I hope you enjoyed my roundup review. Please comment below. Never miss a post and subscribe to my newsletter. We are very active on social media and we would love a follow please on Facebook, Twitter or Instagram. Why not pin this post for later? And give us a follow. Simply click on the image below to take you over to Pinterest.