The Innkeeper's Lodge in Castleton (formerly the Castle hotel) is a former coaching inn and where we chose to stay for two nights in the summer last year. I grew up in Derbyshire and one of my lasting memories is of visiting the caves of Castleton. I waited until my son was old enough to confidently visit the caves and so we booked in a short while after he had turned 5.
Castleton is in the heart of the Peak District and boasts some of the most stunning scenery the UK has to offer. We were so fortunate with the weather during our visit and at times it was a welcome relief to visit the coolness of the local caves.
*This post contains affiliate links. It will cost you no extra to book through any of our links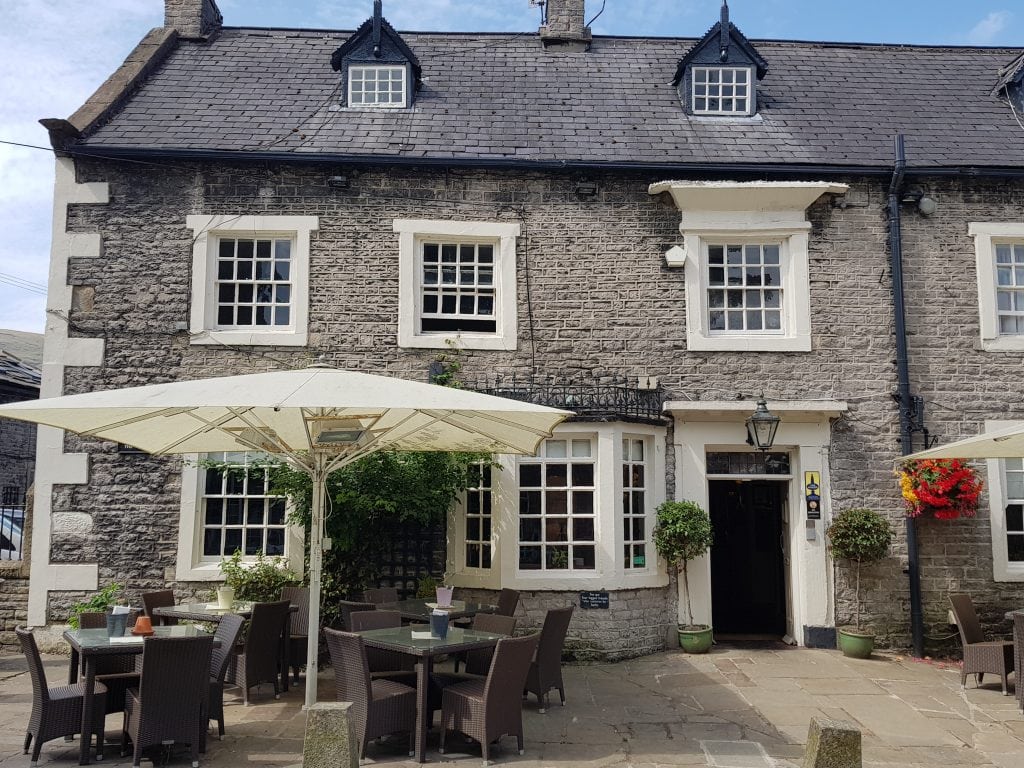 Innkeeper's Lodge Castleton Review
The Innkeeper's Lodge at Castleton is also a pub. I can highly recommend arriving there before lunchtime as patrons of the pub are also welcome to park in their car park as well as hotel guests. The hotel is limited for parking spaces. Once our car was parked we didn't take it out during our stay. Parking is included in your room rate. The food was good but service was quite slow. Breakfast was served in a room separate to the pub area. It was a buffet breakfast with continental options.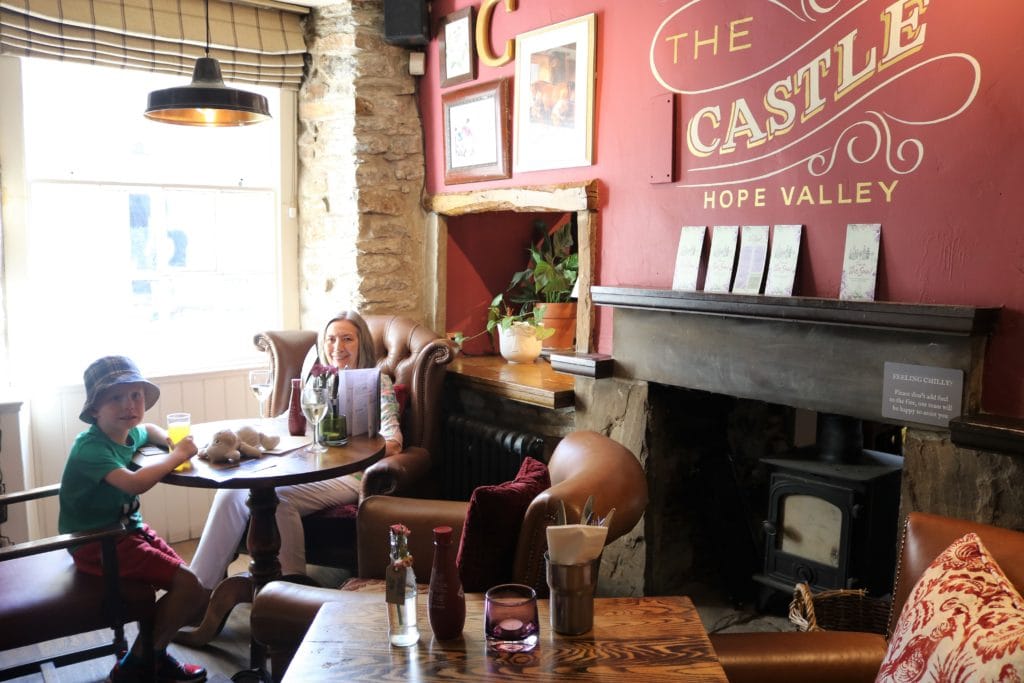 They have rooms on the second floor of the pub and also out in a separate building on the other side of the car park. This is where their family rooms are and this is where my son and I stayed. My Mum had a room in the pub building.
Our room was relatively quiet. We could sometimes hear the family below but I'm sure they could hear us as well. The main bonus of the hotel is its location. It sits just below the Peveril castle which you can just about see from the pub's beer garden. It is right in the heart of Castleton and therefore perfect for getting out and about.
We had a large room with a double bed and a large comfy sofa bed for our son. A desk with chair, TV, tea and coffee making facilities. Plus a bathroom, somewhere to hang our clothes. Towels were also included in our stay but the only toiletries were some soap for the bath and sink.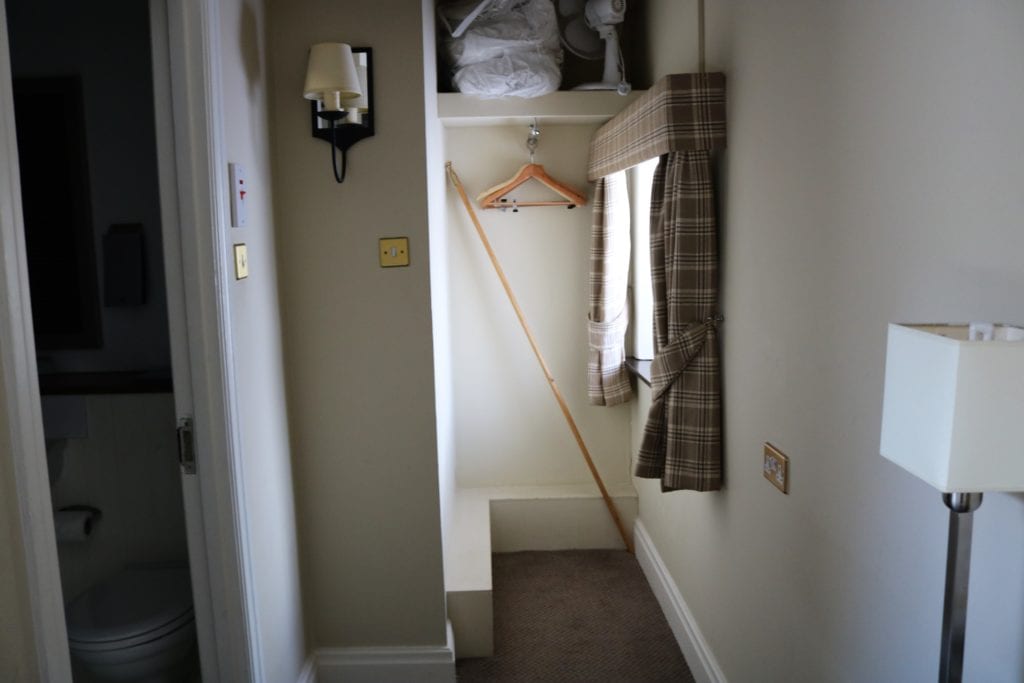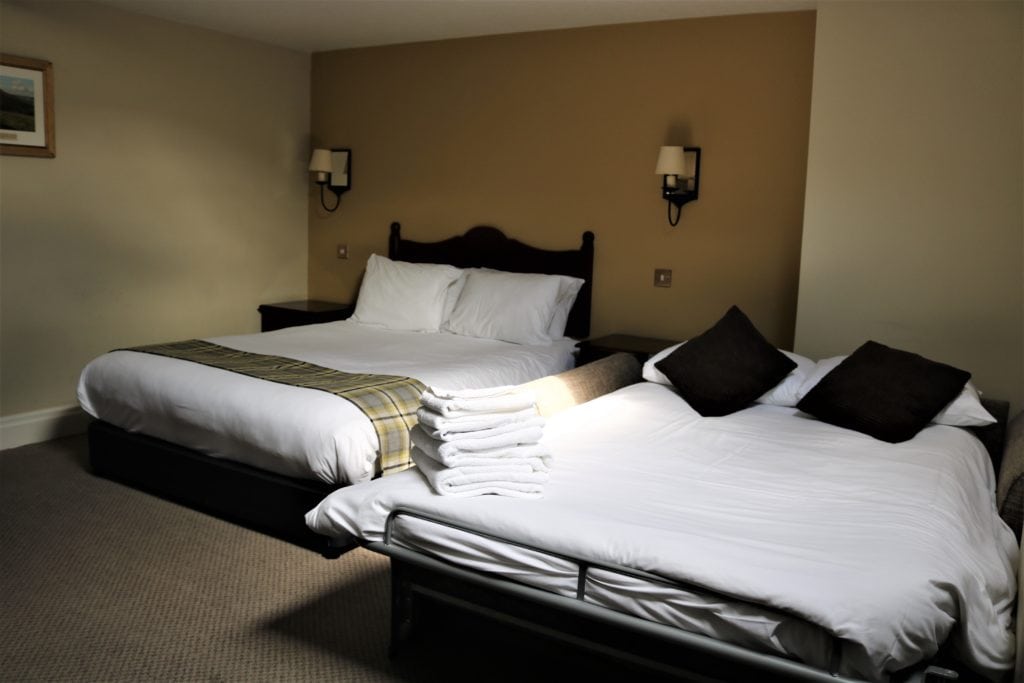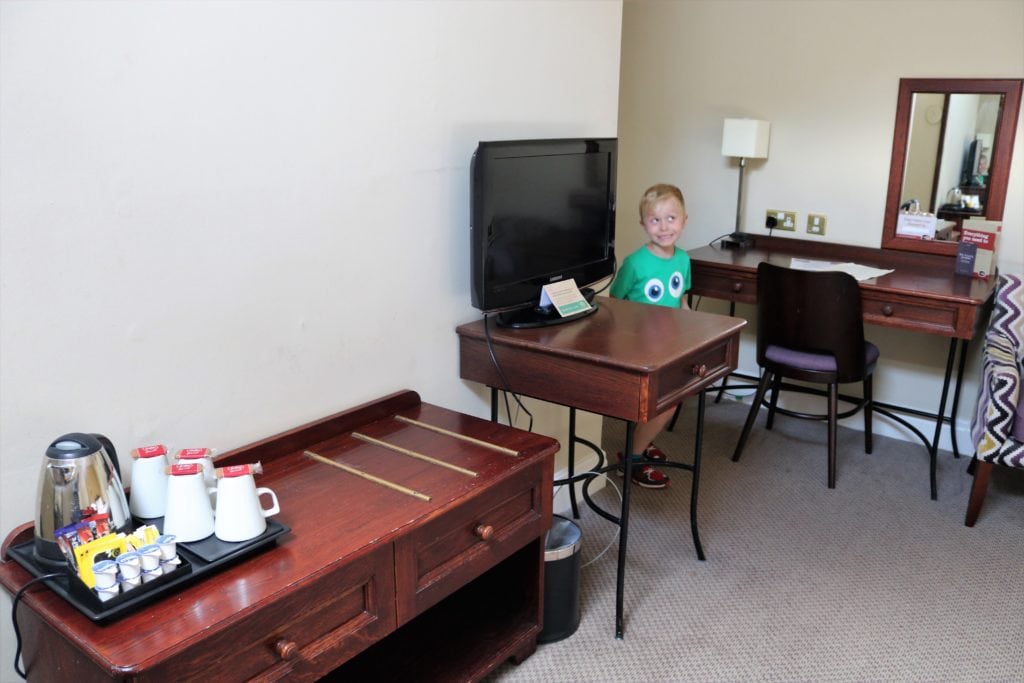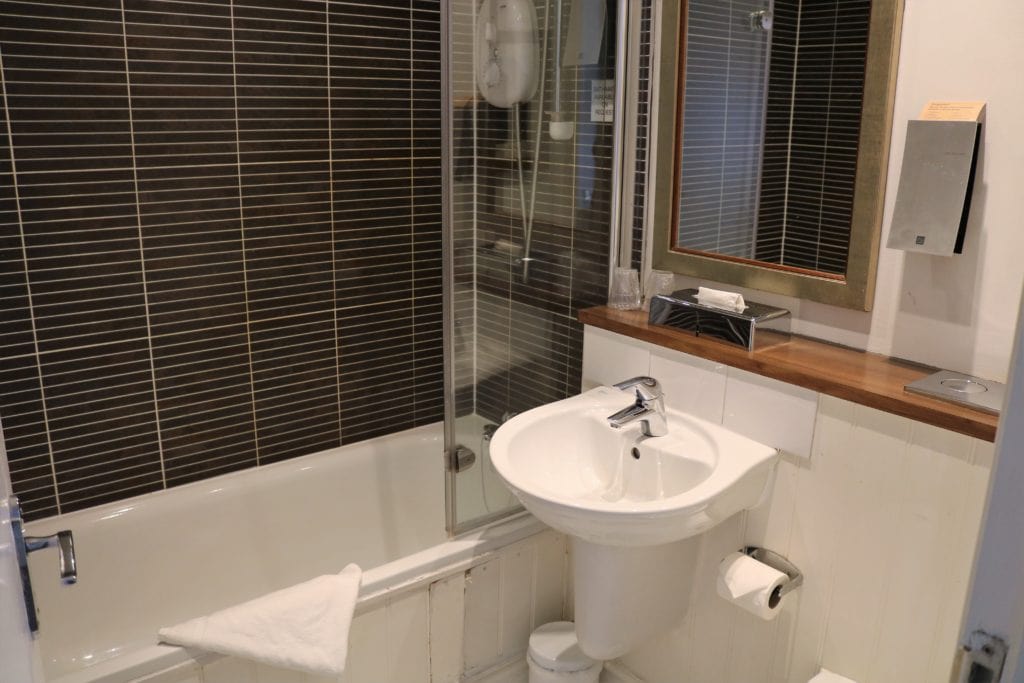 We paid approximately £125.00 a night with breakfast extra at £6.95 each. This was during August. You may find that the price is slightly cheaper per night out of high season.
Our 2 day Family Friendly Itinerary to Castleton
We started our short break to Castleton by arriving in time for lunch at one of the tea rooms in the village. After lunch, we walked up to Peveril Castle. We later had a wander around the village and then ate at the hotel for dinner.
The next day we walked to Speedwell cavern. The walk took us approximately 15-20 minutes and took us on a pathway away from the road. It was a lovely walk and one I highly recommend. After Speedwell we returned back to Castleton for lunch. In the afternoon we walked the short distance to Peak Cavern. This is in Castleton itself. By the end of the day, we were rather shattered and after an ice-cream in the village, we spent some time relaxing before dinner at one of the local pubs.
On our final day we drove a short distance (approx. 5 minutes) up to Blue John Cavern. You can walk there however it will take at least an hour with kids. Another cavern in the area is Treak Cliff which I think we may have prefered to Blue John Cavern.
---