Things to do at Clip 'n Climb Exeter review
Located at the Quay Climbing Centre in Exeter, Devon is Clip 'n Climb, with an eye-catching range of climbing walls great for families. No experience is necessary and there are plenty of fun challenges to keep you all healthy and active. The walls are bright and colourful and there is something to suit all abilities with some walls being more challenging than others.
The centre has over 25 different climbs challenges of varying design and difficulty. They also have two special attractions, the Leap of Faith and the Stairway to heaven. Sessions last for around an hour and a half and this includes 1 hour of climbing. The other 30 minutes are spent getting your harness fitted plus having a safety briefing about how to use the equipment. All the walls have an auto billet system that stops you from falling meaning no one needs catching and it's easy to lower yourself back down to the ground. Members of staff clip climbers onto the walls and supervisors are close at hand at all times.
Their standard sessions are suitable for all climbers aged 4 years plus.
Please note – Most places may still require you to pre-book online in advance. Some venues also still have certain areas closed for safety reasons. Please check their website and/or social media pages before visiting.
FAQ and Further Information Clip 'n Climb Exeter
Is there food and drink available?
There is a cafe serving hot and cold food and drinks.
What are the main things to do?
Bright and colourful climbing walls plus stairway to heaven and leap of faith, suitable from the age of 4. There are toilets and a cafe.
What are the ticket prices?
*Mid-range
*Prices are subject to change and/or discounts online. *Mid-range. Standard climb £12.95 per person, Other pricing options are available.
Is there parking?
The centre does not have its own car park. However, there is a reasonably priced long stay car park located further along Haven Road.
When are they open?
They are almost all year round. For up to date opening times and dates please see their website.
Are they accessible?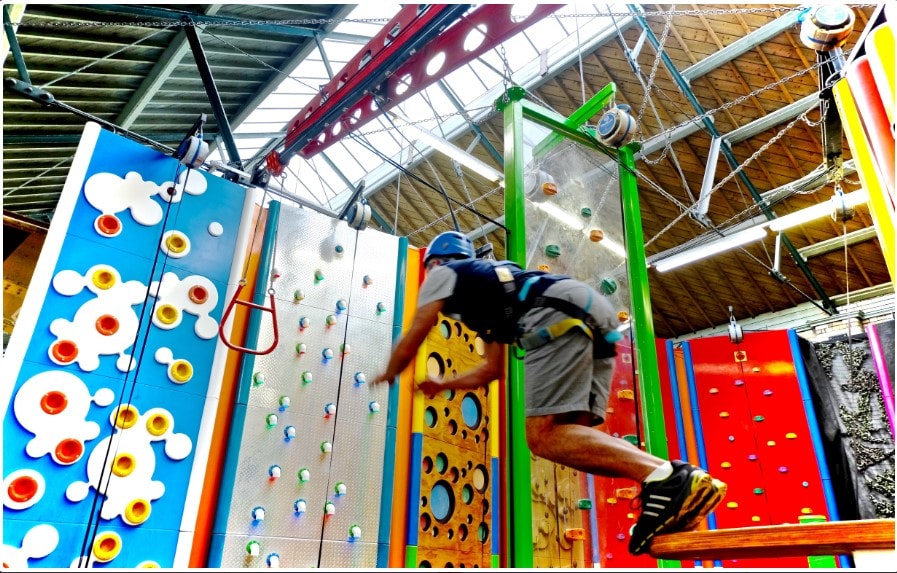 ---