Things to do at Coral Island Family Arcade review
Coral Island is a large (the largest of its kind) indoor family attraction located in the heart of Blackpool. It is free to enter Coral Island. Coral Island is located on the main promenade along the seafront in Blackpool. It is right next to the famous Blackpool Tower.
There's so much in there it can be hard to get your bearings so if you are visiting during their busy period it is worth checking out the map at their entrances.
Camel Derby – Instead of Donkey Derby Coral Island has a Camel Derby. This is a great family-friendly thing to play. You each take a seat and pop £1 in your slot. Then the race starts. You have to roll your balls into coloured holes.
Bingo – The family prize bingo is at the far end of Coral Island next to the over 18's area. You each get your own seat and screen. There is a live Bingo caller but instead of worrying about not only your ticket and your child's ticket it's all done pretty much automatically for you. It costs just 30p for one game of 3 cards. Or 60p for 6 cards. Then all you have to do is tap your screen whenever a number is called. There are some great prizes to be won.
Pirate Flyer Ride – You sit in a pirate ship that moves a bit like a monorail above the amusements. It's great fun looking down at everyone. They have added some pretend pistols to the ships which the kids will love. Two riders can ride the Pirate flyer for just £3.00. One rider is £2.00. Make sure you purchase your ticket before you walk up to the ride.
Pirate Quest Ghost Train – The Ghost train is excellent. It is a little bit scary but nothing touches you. There are some really fun elements with doors, strobe lights, wind and plenty of scary things that move. They even have two walls that pretend to fall on you. The Ghost Train costs the same as the Pirate flyer.
Kids Eat Free – It's worth eating at Coral Island because Kids Eat Free. This deal is available All Day, Every Day, at all of the Coral Island restaurants. You can have one free under 10 kids meal per one paid adults meal.
Arcade games and 2p slot machines – The main draw to Coral Island is the wide selection of game machines and 2p slot machines. If you play for tickets you can redeem them in the prize shop later on. We accumulated 800 tickets and there was plenty of great toys to choose from in the shop even with that many tickets.
They also have plenty of grab machines where you can win soft toys and fruit machines. Plus games where you can go bowling, or play basketball. The choices were limitless. The VR simulator ride is relatively new to Coral Island. It costs £3 per person and it is great fun.
Covid 19 – Please check the website or social media of an attraction before visiting. Many places may be open differently and some remain closed. Reviews do not mention all of these changes or possible price changes. Most places still require you to pre-book online in advance.
FAQ and Further Information Coral Island
Is there food and drink available?
Three cafe/restaurants serving a choice of hot and cold food and drinks.
What are the main things to do?
Amusement arcade with camel derby, rides, slot machines, family prize bingo and more. There are toilets and a choice of places to eat.
What are the ticket prices?
*FREE
*Prices are subject to change and/or discounts online. *Free. Entrance to Coral Island is free. Please see above for pricing information.
Is there parking?
There is parking nearby, charges apply.
Dog friendly?
Only assistance dogs are permitted.
Are they accessible?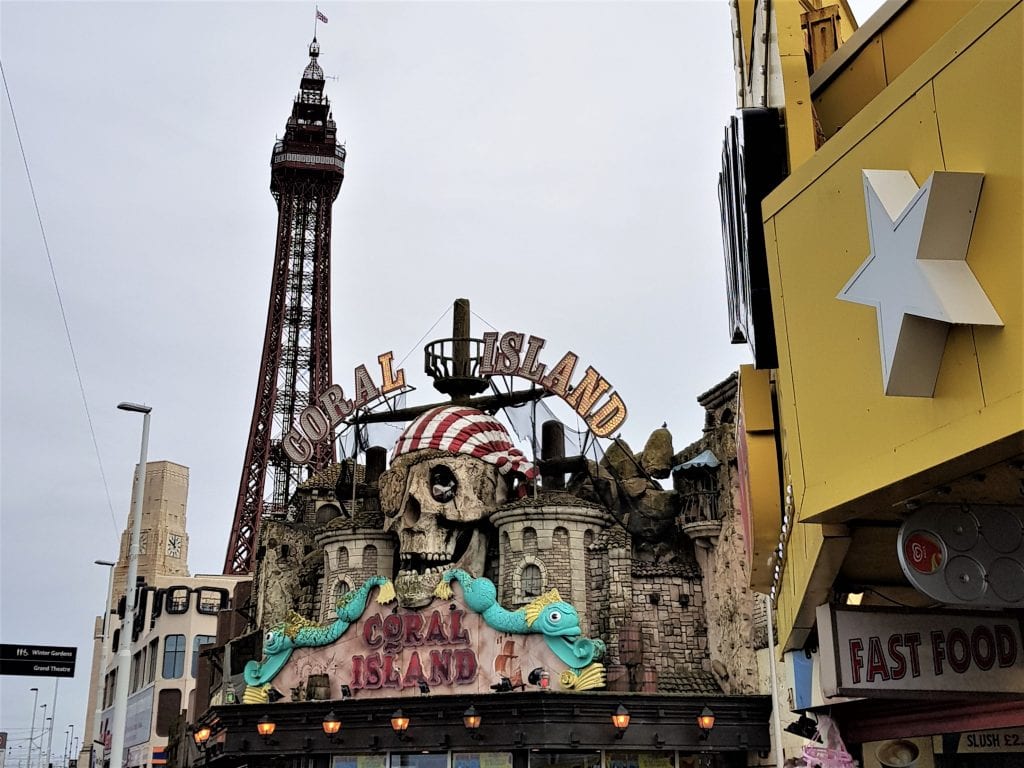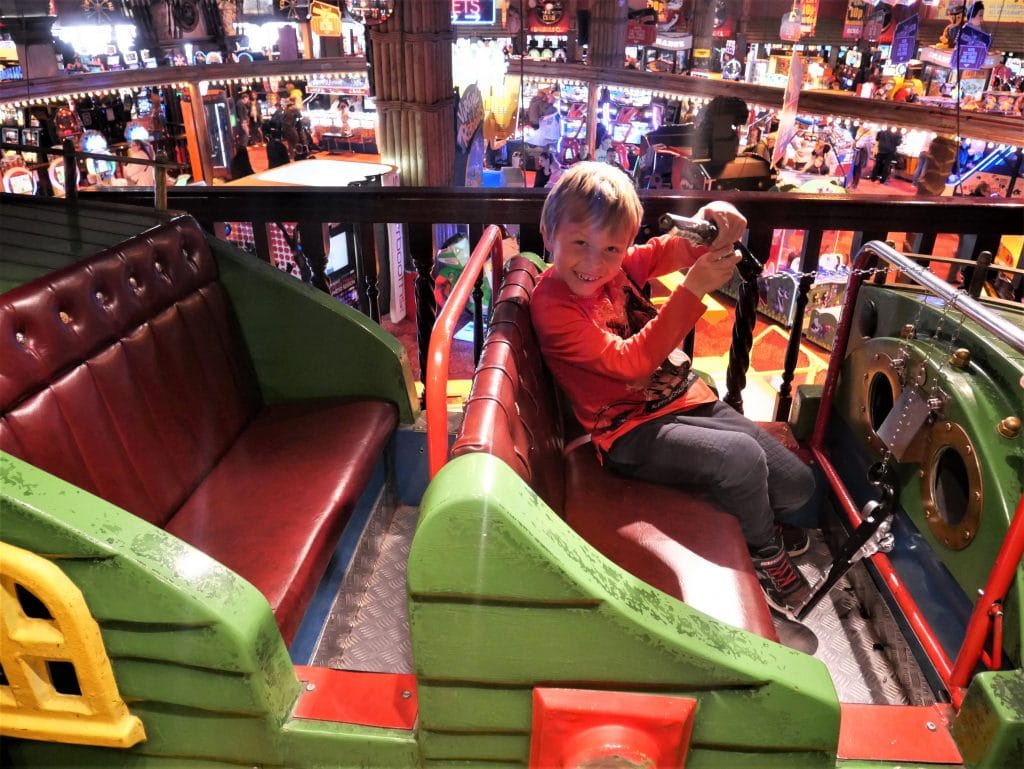 ---