Things to do at Cornwall Swimming Horses review
The Cornwall Swimming Horses centre is located in Penzance, Cornwall. They offer unique and bespoke horse experiences and they specialise in swimming in the sea with horses. Children can take part but from our understanding, they must be tweens or older (please contact the venue to confirm). They even have yurts that you can stay in.
Their horse swim sessions run from May to September. It is great for all experiences and beginners love it as they can enjoy riding a horse without the fear of falling off. They can even take special needs riders and those suffering from long term illnesses. Your experience can be tailored to suit you and your family. They even have special family swims where you have two horses for 4 people. There is a weight restriction of 14 stone.
The whole experience takes from 2-3 hours and you are given a safety briefing along with a chat about your abilities and what kind of experience you are after. They even choose the horses that they think will most suit you. You can then choose to ride your horse down to the beach. Every rider has their own handler and they take your horse separately into the sea for you. You then join the horse and play in the shallows before heading out to deeper water. It is a unique and magical experience.
Please note – Most places may still require you to pre-book online in advance. Some venues also still have certain areas closed for safety reasons. Please check their website and/or social media pages before visiting.
FAQ and Further Information Cornwall Swimming Horses
What are the main things to do?
Bareback riding in the sea with horses, a unique and magical activity including families.
What are the ticket prices?
*Expensive
*Prices are subject to change and/or discounts online. *Expensive – a sea session costs £130 per horse, a family swim is £300 for two horses, 2 adults and 2 children.
When are they open?
The sea swims run from May until September. For up to date opening times and dates please visit their website.
Are they accessible?
Please contact the venue.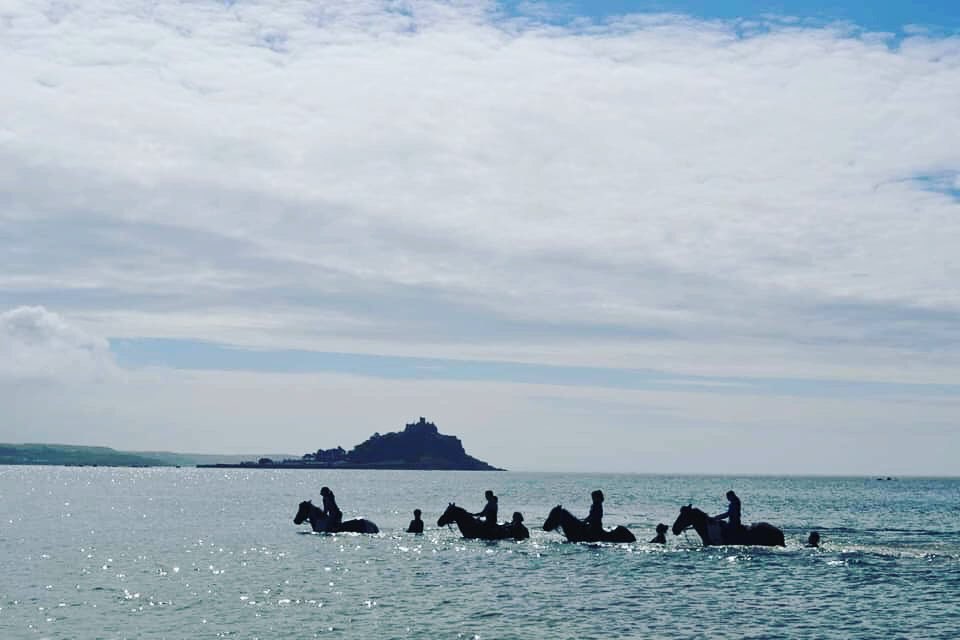 *This post contains affiliate links
---