Things to do at Gainsborough Old Hall review
Gainsborough Old Hall is in the heart of Gainsborough, a few miles north of Lincoln, in Lincolnshire. The Hall reminds me of buildings in Stratford Upon Avon and certainly isn't your typical North Lincolnshire building.
The hall is over 500 years old and it is one of the best-preserved timber-framed manor houses in England. Their websites states how it is often described as a 'hidden gem in Lincolnshire'. They are not wrong, it truly is. It was visited by two famous Kings Richard III and Henry VIII. It also has links to the Pilgrim fathers that sailed on the Mayflower to Boston, USA.
You are recommended a route to follow and it is worth following this so you don't miss anything out. The first main room you enter is the Great Hall. This really did have the wow factor. There are plenty of easy to read signs providing you with further information. Kids will love exploring.
The kitchens are very impressive, they are set iout so well that it feels like you are stepping back in time. You then wander up and down staircases to other rooms in the hall. Other notable rooms are the bedroom with the small window looking over the great hall. This is perfect for spooking anyone that's down below as they have no clue where the sound is coming from.
It is worth making the short walk up the spiral staircase to the roof of the hall. The view is lovely and it was worth the opportunity to see the house from a different perspective. They vary their exhibitions throughout the year. During our visit, they had costumes there from the TV series Wolf Hall. They also have a fun interactive guide that I hope they will still have when they reopen.
FAQ and Further Information Gainsborough Old Hall
Is there food and drink available?
There is a cafe that sells limited hot and cold food and drinks.
What are the main things to do?
500 year old timber-framed manor house in the heart of Gainsborough with many wonderful rooms to explore. There are toilets and a cafe.
What are the ticket prices?
*TBC
*Prices are subject to change and/or discounts online. *TBC – prices may change when they repen.
Is there parking?
There is parking nearby, charges apply.
Dog friendly?
Only assistance dogs are permitted.
Are they accessible?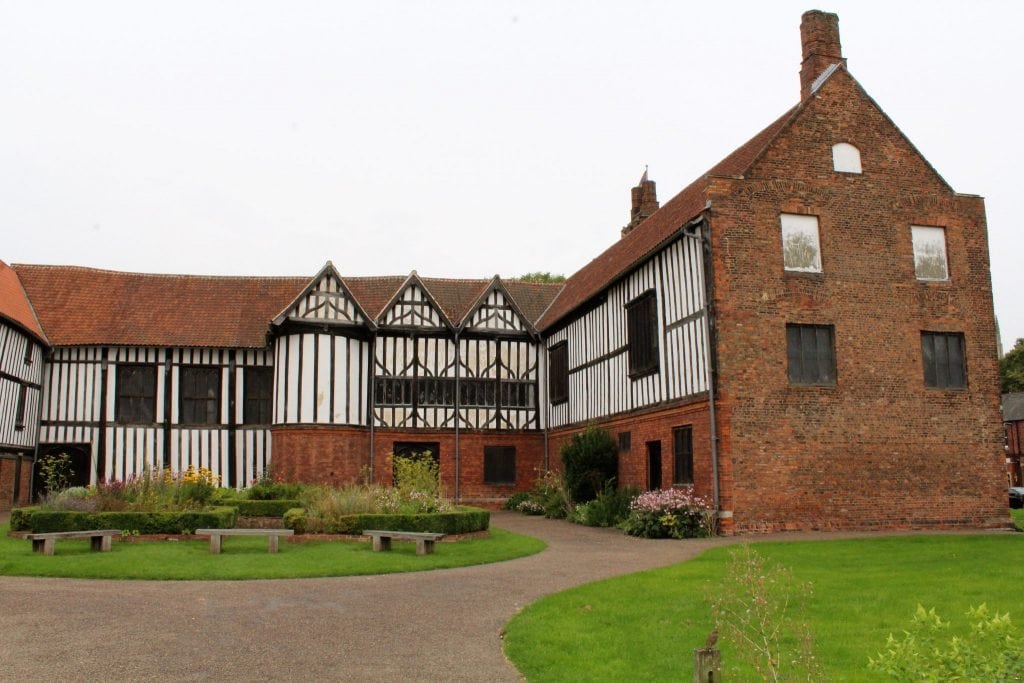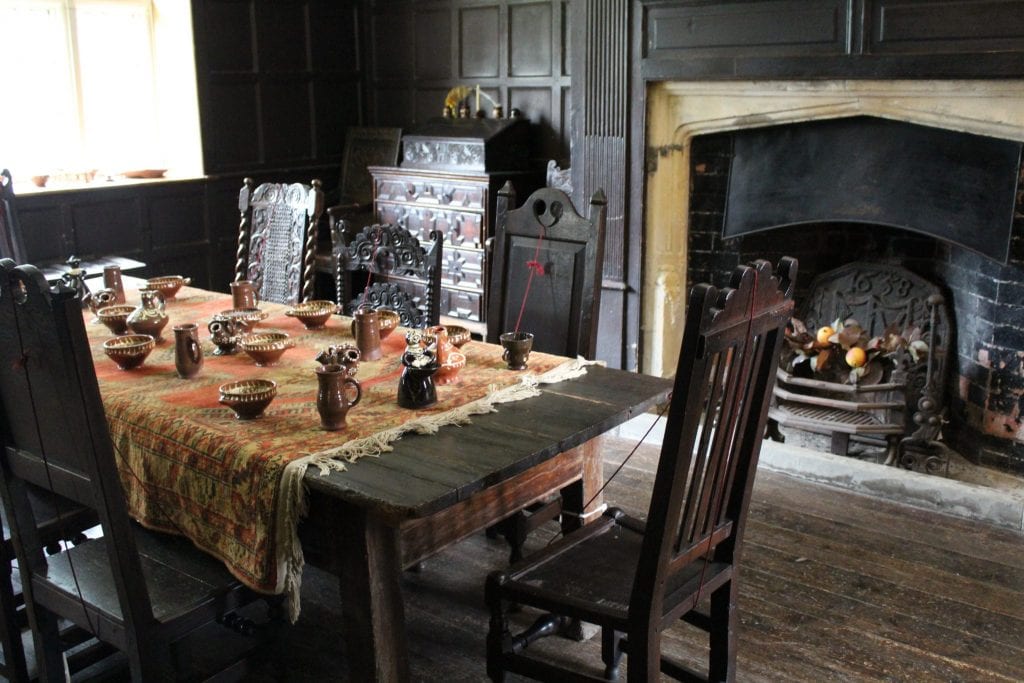 *This post contains affiliate links
---