Pick Your Own Pumpkins
Maize Maze
Play area
Hirsty's Family Fun Park is located near Hemsby in Norfolk. They have a variety of 'seasonal' offerings such as pick your own pumpkins and a maize maze. They also have a play area. They also sell food and drinks at their events.
Pick Your Own Pumpkins – PYO Pumpkin Patch
Halloween Hoot – Pick your own pumpkin from their pumpkin patch. You can then carve it, get your face painted and have fun in their play area.
Cost? Prebook online. Tickets are £5 for an adult, £10 for a child age 3-16/ Carers and children under 3 are free.
What else can you PYO at Hirsty's Family Fun Park
There are no other PYO events.
Maize Maze
They have a giant maize maze in the summer and you can also enjoy the extra activities listed below. You have to search for clues within the maze.
Other things to do at Hirsty's Family Fun Park
Hirsty's Family fun park runs four events a year. These are in the Spring, May half-term, summer and autumn.
During their events, they have haybale mountains, go-karts, swings, football game, crazy croquet and a snack shack.
---
FAQ and Further Information
What are the main things to do?
Pick Your Own Pumpkins, Maize Maze and Play Area plus additional things to do.
What are the ticket prices?
Some activities may have a small charge.
When are they open?
Due to the seasonal variations with what you can do and when at the farm please check their website for up-to-date information.
Dog friendly?
Well behaved dogs are welcome.
Are they accessible?
Please contact the venue.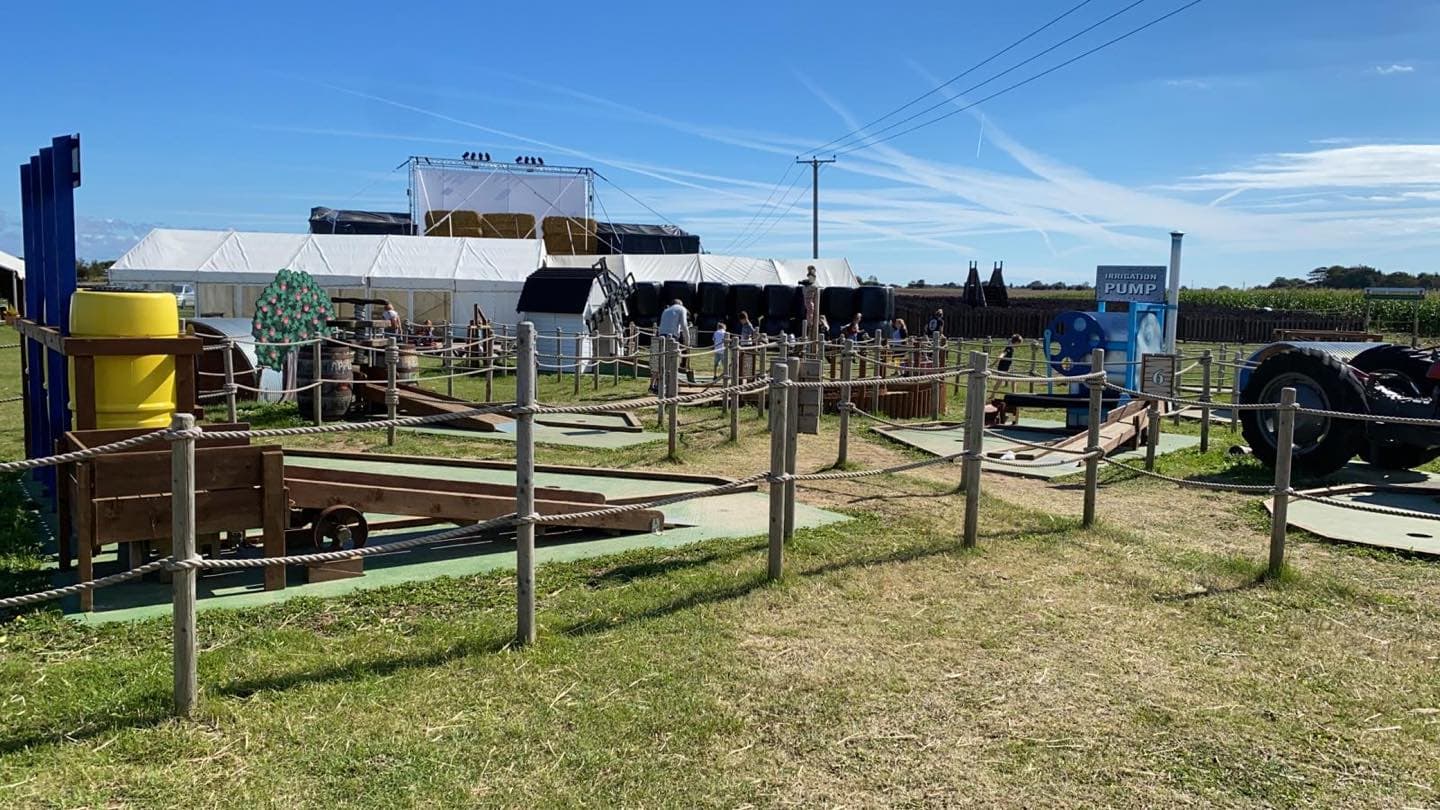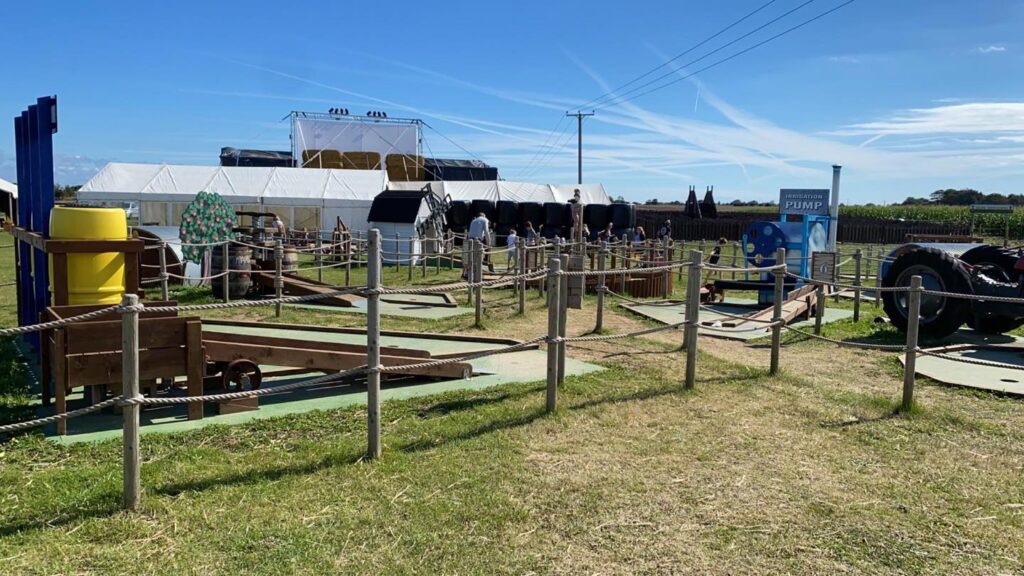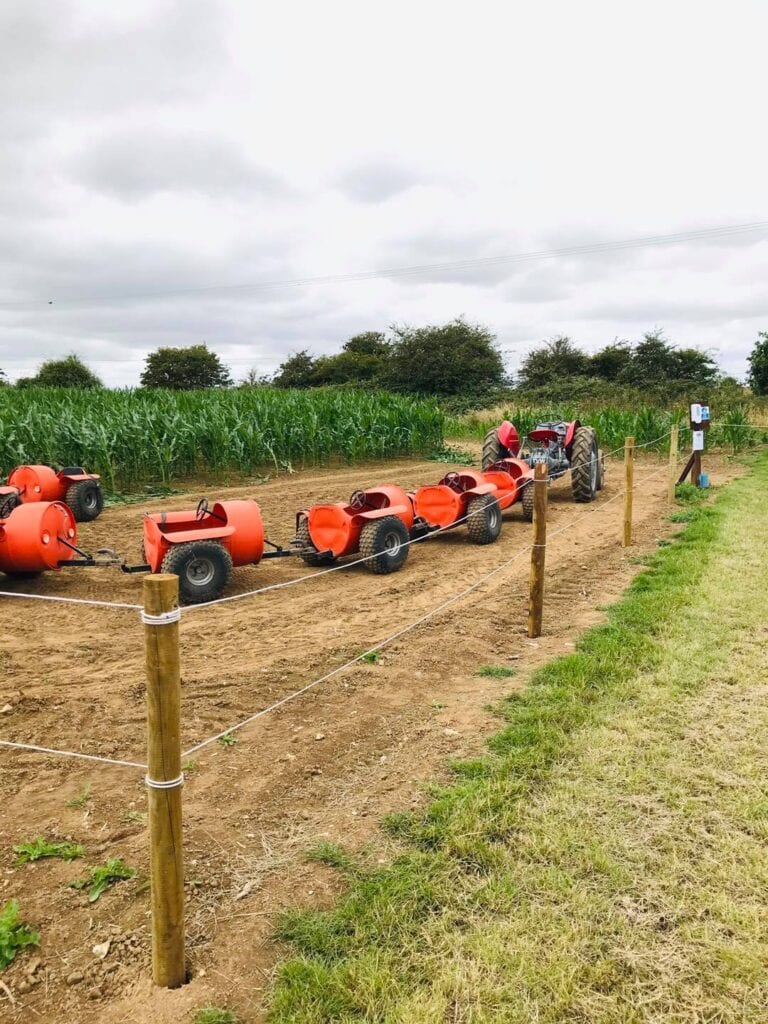 *This post contains affiliate links
---