Things to do at IWM Duxford – Imperial War Museum review
The Duxford Imperial war museum is a working airfield and museum located off junction 10 of the M11. It is a good idea to take their map around with you as the site is vast and there is lots to see. They have exhibits housed in hangars, both original and new, alongside the airstrip.
It is a good idea to visit them in order and start your visit in Airspace. This hangar is home to the iconic Concorde, a spitfire, Lancaster bomber, Vulcan bomber and more. Concorde is sometimes open for visitors to walk through. For an additional fee of £10 per adult, you can have a tour of their Lancaster bomber. Another hangar is home to the Flying Fortress, the famous Memphis Belle.
In Historic Duxford, you can read real-life stories of the airmen and women during the war. There are lots of interactive exhibits to play with and listen to. Children can also dress up as a pilot.
The Battle of Britain hangar has an air raid shelter and you can sit in the same room where flight missions were presented. There is lots to see in the American air museum. Some children may find the Land Warfare hangar a bit scary.
You can walk across a boat the landed at Normandy and hear the horrific sounds the brave men would have experienced. You can try on helmets and attempt to lift their backpacks. There is also a lot of tanks in here. In Radio Society you can see how your voice looks as sound waves, try and tune an old fashioned radio and learn to write your name in morse code. Plus plenty more to see and do.
Outdoors there is a plane themed play area with a wooden plane and control tower. While you are out there you will probably spot planes taking off and landing. You can also look at planes along the airstrip.
Please note – Most places may still require you to pre-book online in advance. Some venues also still have certain areas closed for safety reasons. Please check their website and/or social media pages before visiting.
FAQ and Further Information IWM Duxford – Imperial War Museum
Is there food and drink available?
There is a choice of places to eat at IWM Duxford including a restaurant and cafes.
What are the main things to do?
A vast site with a number of hangars housing some iconic planes. With plenty of exhibits, some interactive. Outdoor plane themed playground. There are toilets on-site and a choice of places to eat.
What are the ticket prices?
*Expensive
*Prices are subject to change and/or discounts online. *Expensive. Online in advance, an adult ticket costs £18 and £9 for a child aged 5-15. Under 5's are free.
Is there parking?
There is free parking on non-event days.
When are they open?
The IWM Duxford is open for most of the year except the 24th, 25th and 26th of December. For up to date opening times and dates please follow this link.
Dog friendly?
Only assistance dogs are permitted.
Are they accessible?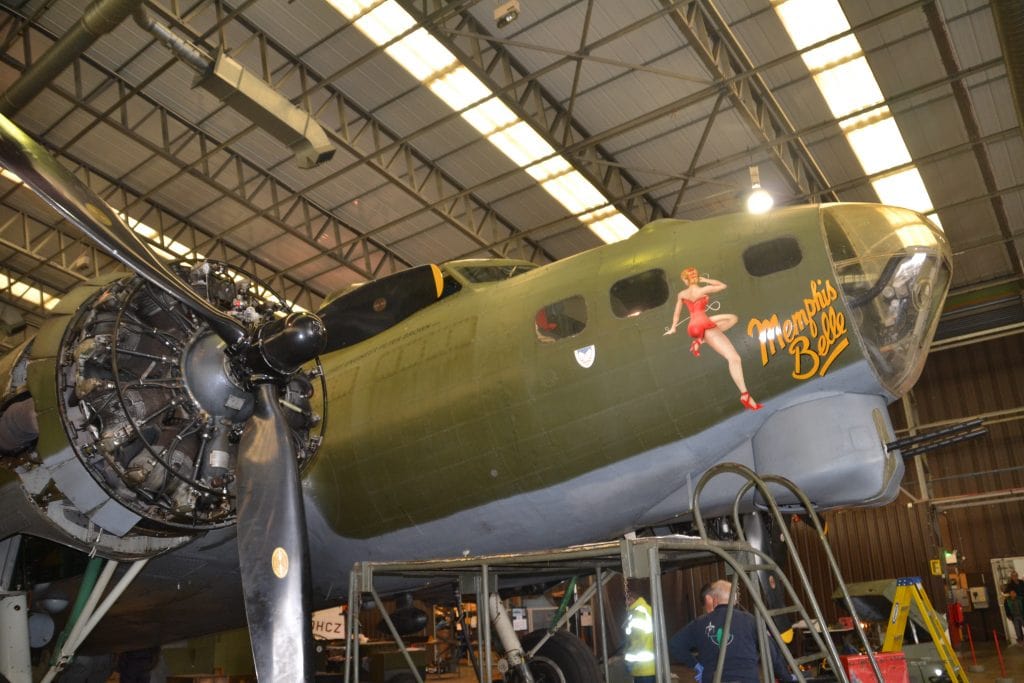 *This post contains affiliate links
---