Things to do at Kitty Cafe Birmingham review
The Kitty Cafe is located in the heart of Birmingham right next to Birmingham New Street station. It is is a part pet rescue centre and part cafe serving a range of drinks, desserts, light bites and more. It is a comfortable, colourful and relaxed place to visit and spend time with their feline friends.
They take in a range of cats from different backgrounds. With rescue cats, to strays, to cats that have had medical issues. They take them in and look after them until they find their forever home. Many of these characters you can meet while at the Kitty Cafe, who knows you may even fall in love with one of them enough to rehome them.
You can pre-book a table online and their menu also includes vegetarian, vegan and gluten-free options. Their menu includes a wide variety of dishes including nachos, pizza, wraps, afternoon tea and a huge range of cakes. They also serve cold drinks, tea, coffee and mocktails.
You can stroke the cats (but not pick them up) and they have toys available that you can play with the cats with. There is a range of seating and it's a great place to relax. The venue welcomes families and booking in advance is advisable. Bookings are for just 1 hour, if you want to stay longer please contact the venue.
Please note – Most places may still require you to pre-book online in advance. Some venues also still have certain areas closed for safety reasons. Please check their website and/or social media pages before visiting.
FAQ and Further Information Kitty Cafe Birmingham
Is there food and drink available?
This is a cafe-site serving hot and cold food and drinks.
What are the main things to do?
Cat cafe with cats that you can stroke and play with, in a bright and relaxed environment. There are toilets and you can purchase food and drinks.
Is there a cost to visit?
*Yes there is a cost to visit
*Prices are subject to change and/or discounts online. *There is a £6 charge per adult and a £4 charge per child. This is a welfare charge and this goes towards looking after their cats. It is then your choice regarding what food or drinks you purchase.
Is there parking?
There is no on-site parking. Thre is a train station right next door and there is parking nearby where charges apply.
When are they open?
The Kitty Cafe is open almost all year round. For up to date opening times and dates please visit their website.
Are they accessible?
Please contact the venue.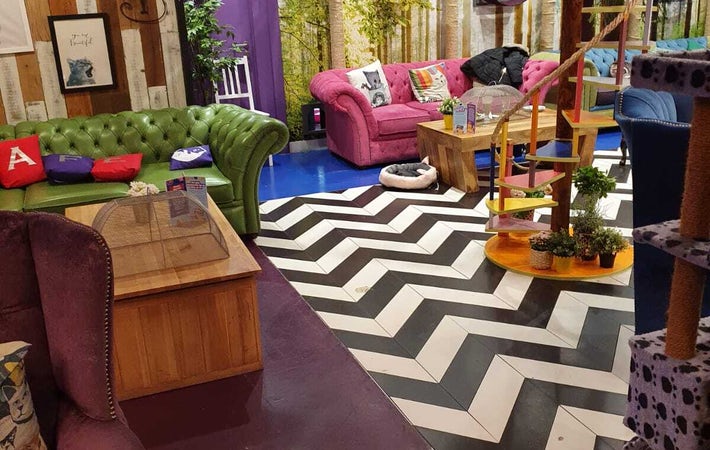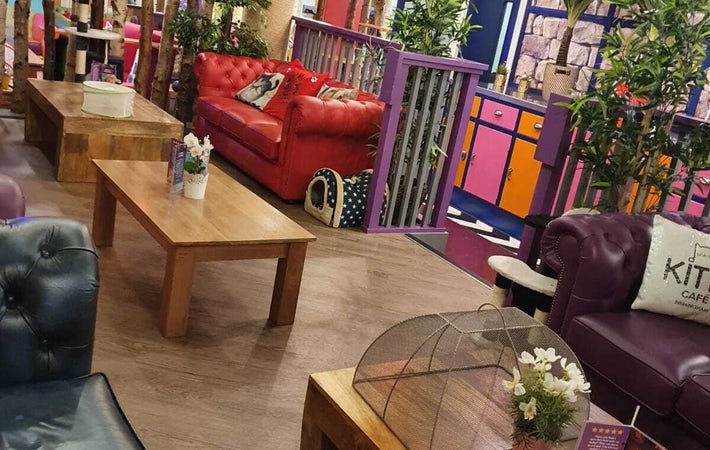 *This post contains affiliate links