Things to do at Little Woodham Living History Village review
Little Woodham is near Fareham in Hampshire. It's a little 17th-century village that's surrounded by woodland. Visiting this village allows you to step back in time and explore what a real 17th-century village would have looked like.
You get to meet a seamstress who is mending clothes, the blacksmith who is working in a real smith making horseshoes, or the weavers who are busy making beautiful clothes. Ask them questions as they are always happy to invite you in their homes and talk you through their daily lives.
It's a bit random to get to but worth the long drive around the new housing estate and down a small stone road. I'd recommend good walking shoes as the village is set in woodland and while the paths are laid out, they can be uneven.
The village itself is amazing and the kids loved exploring how generations lived. The actors are lovely and all stay in character, including the children who run around, dressed up too! They show you how they grow their own food and make their own clothes.
There is a small charge to enter the village but they take cards. Follow the signposts into the woods and you'll quickly see the houses on top of the hills and beyond.
Covid 19 – Please check the website or social media of an attraction before visiting. Many places may be open differently and some remain closed. Reviews do not mention all of these changes or possible price changes. Most places still require you to pre-book online in advance.
FAQ and Further Information Little Woodham Living History Village
Is there food and drink available?
They don't have a tea room but do have loads of picnic benches by the entrance plus a small snack shop. We took a blanket and walked further into the woods so the kids could climb the trees and eat as and when. 
What are the main things to do?
Living history museum with reenactors. Parking is free. They have toilets right near the car park but that is the only set. 
What are the ticket prices?
*Cheap
*Prices are subject to change and/or discounts online. *Cheap. Adults are £5.00 and children £4.00, under 3's are free. It is free to park.
Is there parking?
No information has been provided.
Dog friendly?
Dogs are allowed but must be on a lead at all times.
Are they accessible?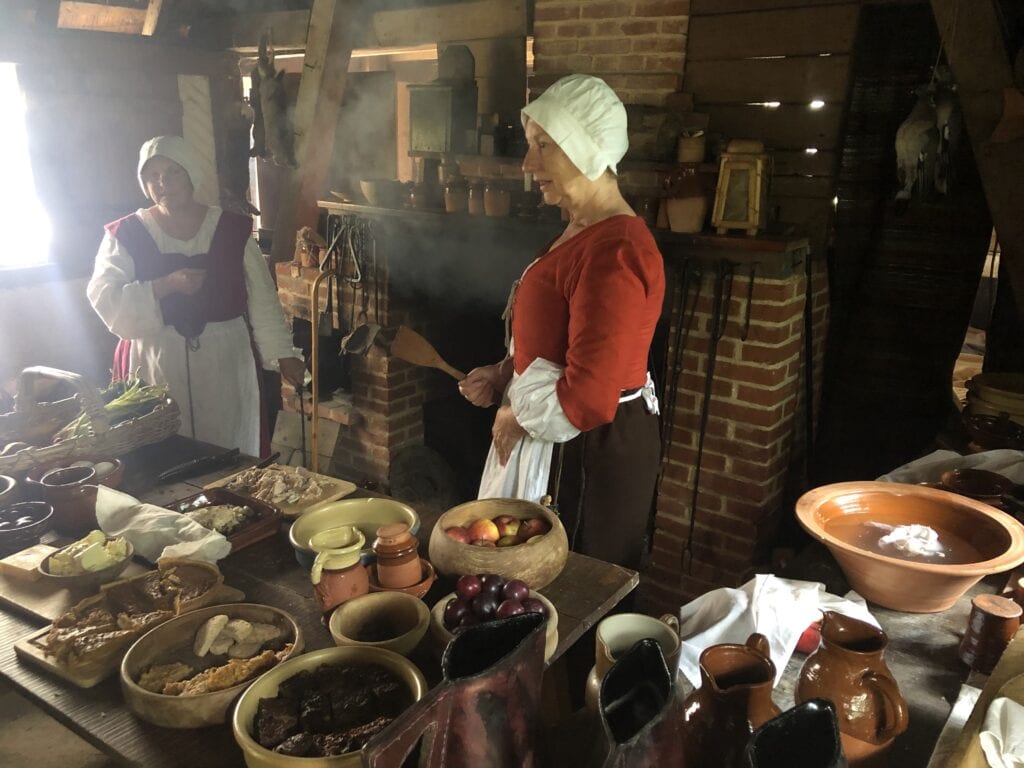 *This post contains affiliate links
---