Things to do at London Dungeon review
The London Dungeon is a tourist attraction located close to the River Thames in London. It is mostly aimed at tweens and teens (and adults) but some older primary children may be brave enough to visit.
The experience is pretty full-on with 360-degree sets and griping storytelling featuring 19 interactive shows and 20 live actors. You can also expect special effects, stages, scenes and rides. Drop Dead is a drop ride that is to simulate being executed. Riders must be 1.4 metres and all riders must be able to sit upright and brace themselves against the ride forces. The ride is optional.
The other side is the Tyrant Boat Ride. You will experience darkness as you are taken on your final journey along the Thames to the Tower of London to meet your fate. Expect choppy waters, scurries of rats and a foul stench of sewage. Riders must be 1 metre tall and again is optional.
Shows, with plenty of audience participation, include the Torture chamber, Guy Fawkes' gunpowder plot, escape from the great fire of London and Mrs Lovett's pie shop. Plus Sweeney Todd, Jack the Ripper, the Courtroom and more.
Please note – Most places may still require you to pre-book online in advance. Some venues also still have certain areas closed for safety reasons. Please check their website and/or social media pages before visiting.
BOOK NOW
FAQ and Further Information London Dungeon
Is there food and drink available?
There is no cafe, however, there are options nearby where you can purchase food and drinks.
What are the main things to do?
Not for the faint-hearted. There are 19 interactive shows and 20 live actors plus two scary rides. There are toilets.
What are the ticket prices?
*Expensive.
*Prices are subject to change and/or discounts online. *Expensive – An adult ticket costs £27 if purchased online in advance. £21.50 for a child up to the age of 15. Other pricing options including combined tickets are available.
Is there parking?
There is parking nearby, charges apply. There are public transport links nearby.
When are they open?
The London Dungeon is open for most of the year. For up to date opening times and dates please visit their website.
Dog friendly?
Assistance dogs are permitted, however, they are not permitted on the rides.
Are they accessible?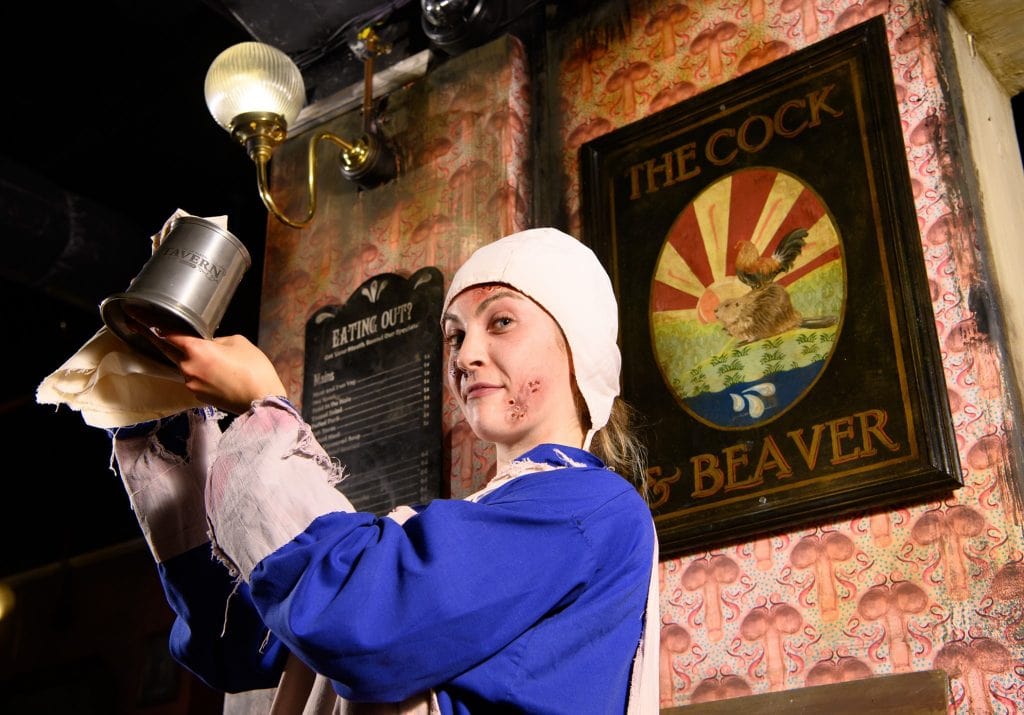 *This post contains affiliate links
---