Things to do at National Centre For Birds Of Prey review
The National Centre for Birds of Prey, otherwise known as the NCBP, is located near Helmsley in North Yorkshire. They have a range of birds of prey including hawks, eagle owls and more. They have daily demonstrations and you can enjoy a walk in their woodland.
The centre is a relatively new visitor attraction situated in the Duncombe Park estate near Helmsley. Many of their birds take to the skies during their spectacular flying demonstrations. Their birds are part of important breeding projects and they house the largest collection of birds of prey in the north of England.
Kids will love the ink stamp trail included with your tickets. There are also 300 acres of woodland and parkland to walk in. They recommend that you allow a good 2 to 3 hours to explore the centre and the surrounding parkland, don't forget to check out when their daily birds of prey demonstrations take place. There are three demonstrations a day and two in the winter. There is a sheltered area for bad weather days. There are around 40 aviaries to walk around and many birds are sat out on their lawns. They also have a play area next to the car park.
They also offer a range of experiences which kids from the age of 10 can take part in. These are at an additional cost to your ticket and must be booked in advance.
Please note – Most places may still require you to pre-book online in advance. Some venues also still have certain areas closed for safety reasons. Please check their website and/or social media pages before visiting.
FAQ and Further Information National Centre For Birds Of Prey
Is there food and drink available?
There is a cafe serving hot and cold food and drinks. You are welcome to bring a picnic.
What are the main things to do?
Large centre for birds of prey with aviaries and daily demonstrations, a play area and woodland walks. There are toilets and a cafe.
What are the ticket prices?
*Mid-range
*Prices are subject to change and/or discounts online. *Mid-range. An adult ticket costs £10, children 4-16 £7.50, under 4s are free. Other pricing options including family tickets are available.
When are they open?
They are open 7 days a week (including Bank Holidays and weekends) from 25th January until 24 December. For up to date opening times please visit their website.
Dog friendly?
They are unable to allow dogs within the centre grounds. However, admission to the centre also includes admission into the surrounding parkland of Duncombe Park and that is great for dog walking. Assistance dogs are also not permitted.
Are they accessible?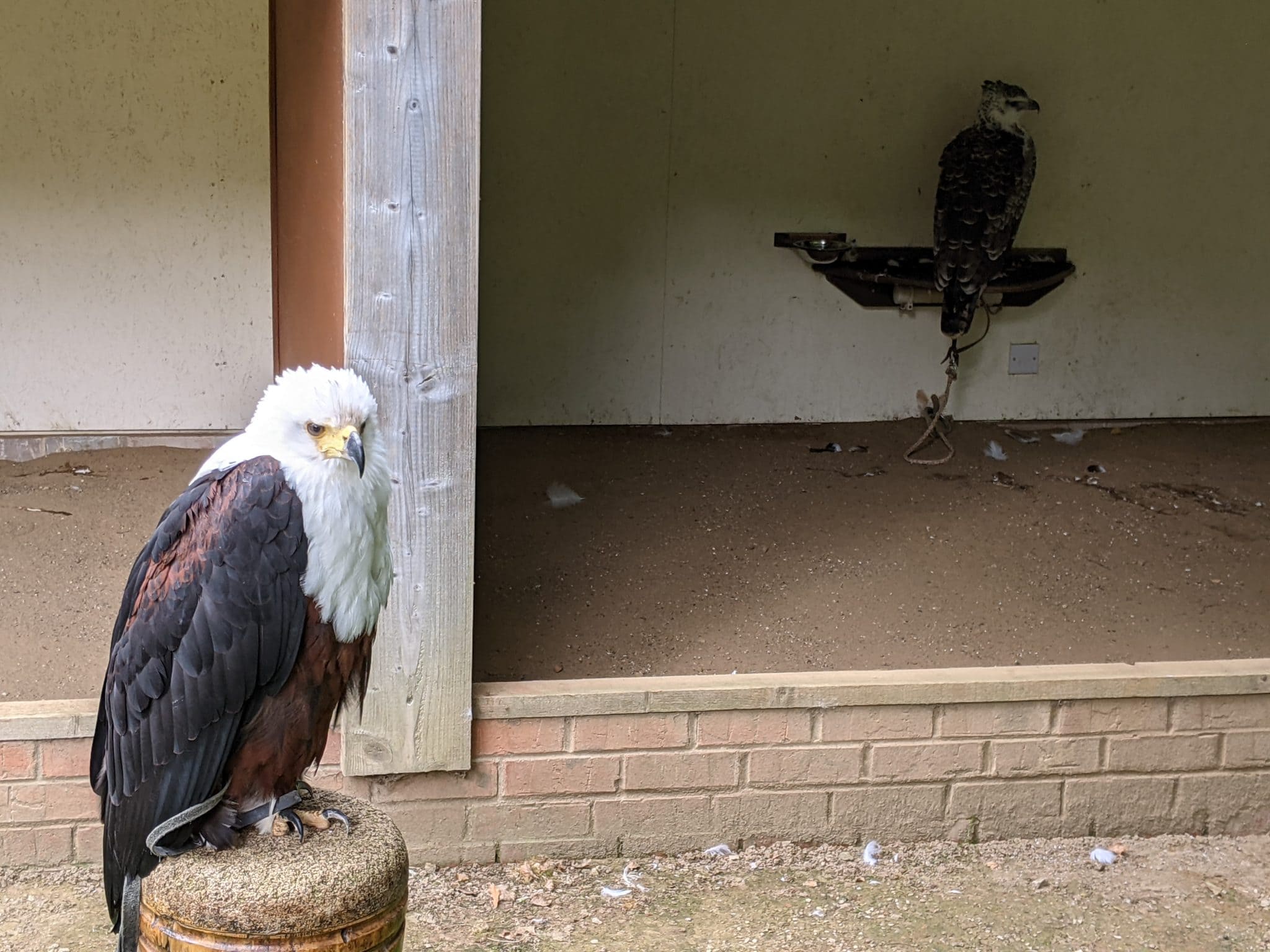 ---
*This post contains affiliate links