Things to do at National SEA LIFE Centre Birmingham review
The sea life centre Birmingham is a short drive away from our home. So it's somewhere we like to visit regularly. We have visited the sea life centre Birmingham as a family since my eldest was small and have visited many times over the years. Each time we go she finds new things that interest her.
When she was smaller she was just fascinated with all the different animals they had. She especially liked the penguins. Now Ava is older she enjoys looking at all the facts about the different creatures. She also likes taking part in the free stamp trail around the centre.
If you wish you can upgrade to a sea life centre junior ranger mission pack. Which comes with a magnifying glass, some ranger cards and some other goodies. If you don't want to spend the extra money this isn't really necessary. We have never paid for it for my two as they enjoy the free stamp trail.
If you have a child that wants to get a little more up close and personal with the sea creatures. There are some open pools where you can touch a starfish. Staff are on hand to make sure that they are not stroked too enthusiastically by children. We also found that the staff around the whole centre were really knowledgeable about the different species they had there and they were all too happy to talk to you about them.
There is a 4D cinema which is something we haven't done as Ava's not a big fan and there has always been a queue whenever we have been. The best thing about the sea life centre Birmingham for me is the 360-degree tunnel. To have fish, sharks and stingrays swim all around you is really magical. It's as if you are walking through the middle of the ocean. It's really amazing and like nothing, I have ever seen before.
The Birmingham sea life centre is pushchair friendly. Even the littlest of children can stay in their pushchairs and enjoy their surroundings. Of course, like most attractions, there is a gift shop. The thing I like about this gift shop is that they have some really good pocket money priced products. Which means they gift shop doesn't have to cost you just as much as the entrance price.
We found that you can do the whole sea life centre in a few hours depending on how engaged the children are it may take a little longer. We have in the past done a few hours in there gone for lunch and gone back after lunch as your ticket covers you for the whole day. Obviously, during times of Covid this will differ.
Please note – Most places may still require you to pre-book online in advance. Some venues also still have certain areas closed for safety reasons. Please check their website and/or social media pages before visiting.
FAQ and Further Information National SEA LIFE Centre Birmingham
Is there food and drink available?
There isn't a cafe or eatery at the sea life centre Birmingham. However there are cafes and restaurants in close proximity.
What are the main things to do?
Large Sea Life centre with penguins, sharks, stingrays, fish and a touch pool. 360-degree tunnel. There are toilets.
What are the ticket prices?
*Higher Priced
*Prices are subject to change and/or discounts online. *Higher Priced. It is cheaper to purchase your tickets online in advance than on the day. Online ticket prices start from £18.30.
Is there parking?
There are plenty of pay and display car parks near the sea life centre but you cannot park at the sea life centre itself.
When are they open?
The SEA LIFE centre is open all year round except for Christmas Day. For up to date opening times and dates please follow this link.
Dog friendly?
Only assistance dogs are permitted.
Are they accessible?
This is a Guest Post with thanks to Jess from Beauties and the Bibs. You can read her full review of the SEA LIFE centre here.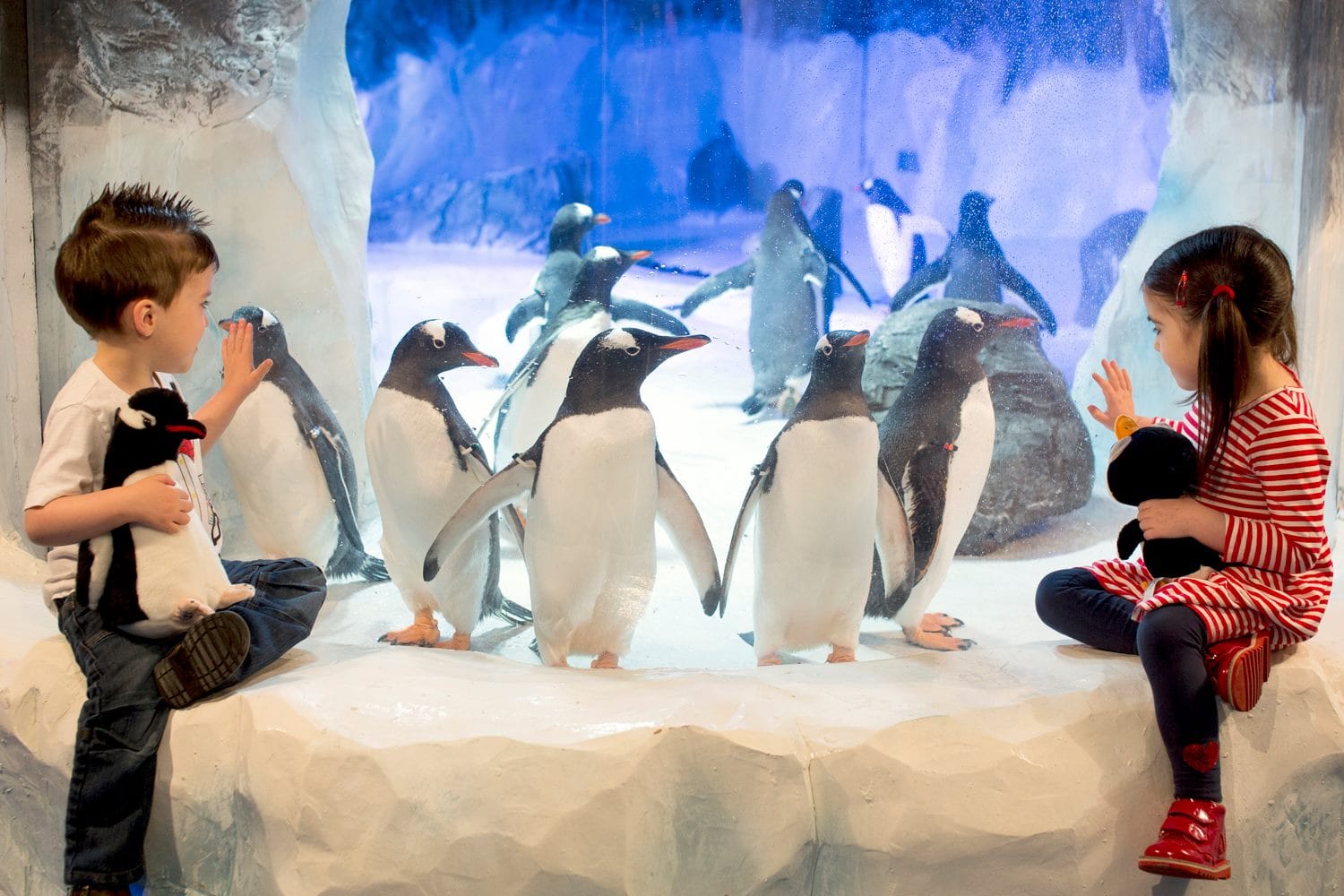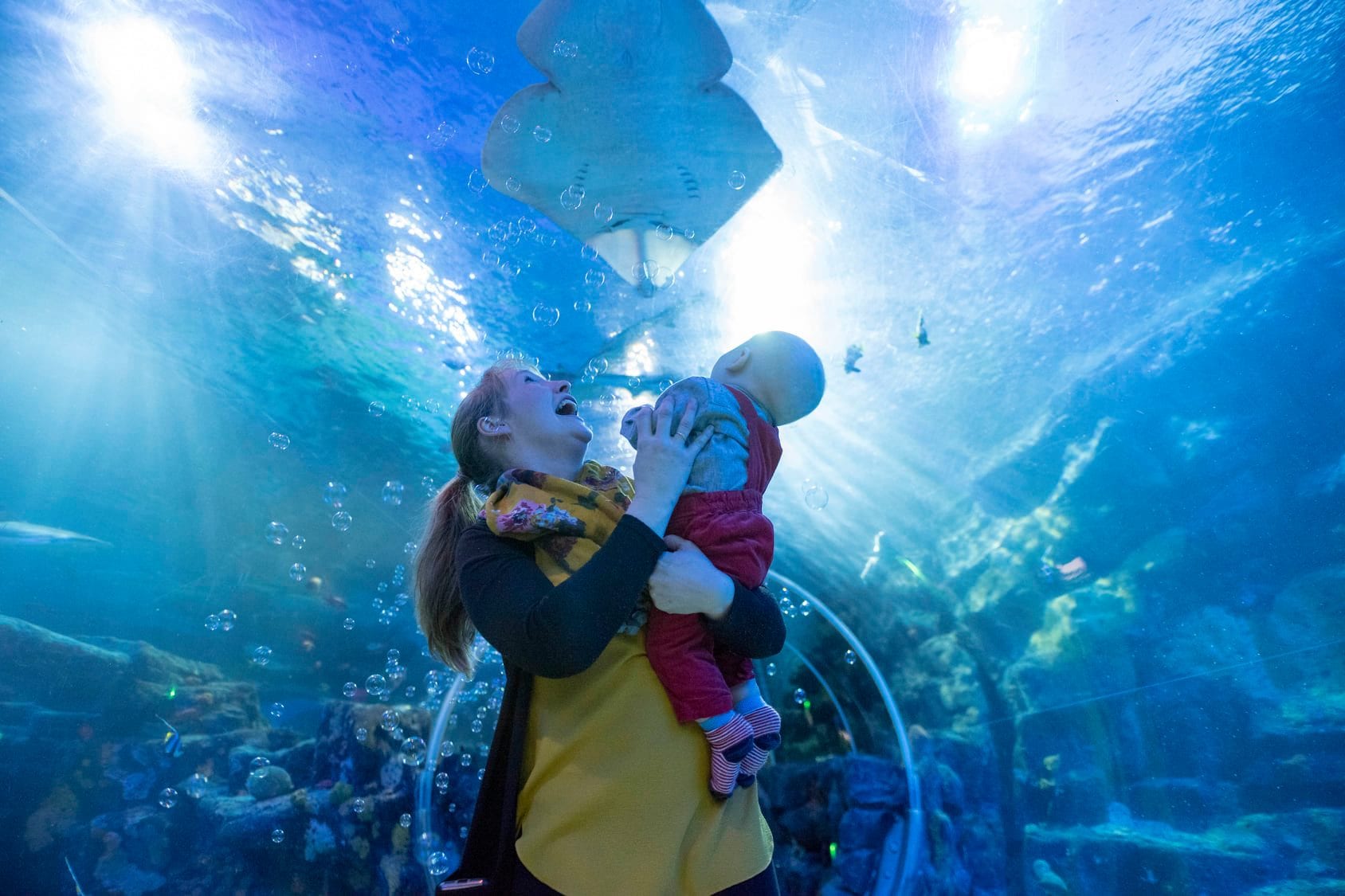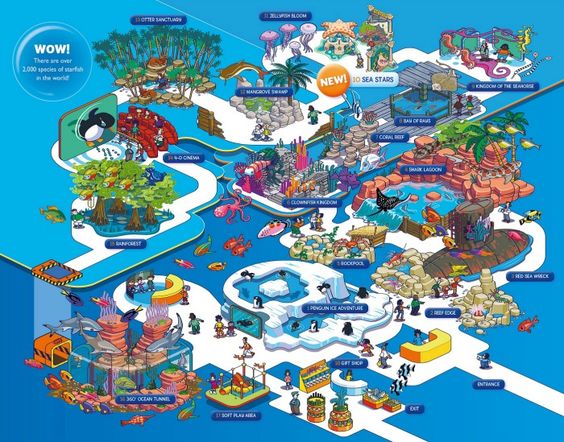 *This post contains affiliate links