Things to do at Runswick Bay review
Runswick Bay is an award-winning beach, not for its tourist attractions because there are none, but for it's beauty and cleanliness. It is a stunning beach and one of our top five on the North Yorkshire coast.
When the tide is out there is a huge expanse of sandy beach which you can walk along for some distance or you can choose to stake your claim for the day and set up on the beach with lots of space around you. If you stay close to the cliffs you may even spot some fossils, we even found a rock with multiple fossils in it. You may even be lucky enough to spot a seal as there are many that live in the area.
Like a lot of the North Yorkshire beaches, Runswick Bay is at the bottom of a steep cliff. Luckily there is a road that takes you down very close to the beach but the pay and display car park there is quite small. If this car park is full there is one further up.
This is a sleepy seaside village and I think they want to keep it that way, I don't blame them. It is a former fishing village and although there are a few boats on the jetty you will mostly spot canoes and paddleboards. There are some public toilets located in the village.
FAQ and Further Information Runswick Bay
Is there food and drink available?
The Royal hotel serves hot and cold food and drinks.
What are the main things to do?
Award-winning beach with a vast sandy beach in a sleepy seaside village with the possibility of finding a fossil or two. There are public toilets.
Is there parking?
If visiting by car the car parks are pay and display.
When are they open?
Runswick Bay is accessible all year round.
Dog friendly?
Dogs are welcome all year round.
Are they accessible?
There is a pavement down to the entrance to the beach. The sand is quite firm.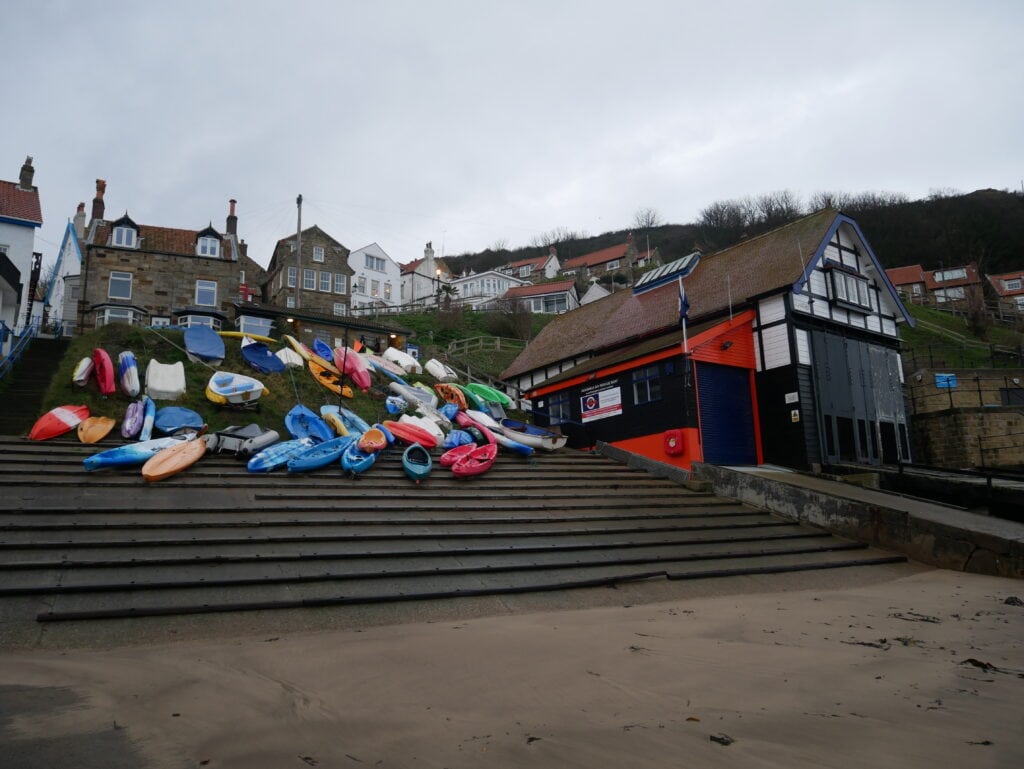 *This post contains affiliate links
---