Things to do at Scarborough South Bay Beach review
There are two sandy beaches in Scarborough. There is the beach at the north bay and the smaller beach at the south bay. Although this beach is smaller if you visit at low tide you can certainly be guaranteed more than enough sand to sit on and play with. There are even donkey rides on the beach in the summer.
The beach is ideally situated alongside the vast majority of family-friendly things to do in Scarborough. With plenty of amusements including toddler rides, 2p slots and other machines. There are public toilets and there was even a large Ferris wheel in 2020 with Captain Jack's adventure golf.
The beach is also right next to the picturesque harbour. This is a great place for a spot of crabbing and there's plenty of shops close by to purchase what you need. During the warmer months, there are also tourist boats in and out of the harbour. There is also a lifeguard during the summer.
There is an endless choice of places to eat and plenty of kiosks selling seaside favourites such as doughnuts, ice-cream, seafood and more. If you don't want the steep walk up to the town there is a cliff lift that can take you up there in minutes. It's a great place to visit and you can spend as little or as long there as you like. Just be warned that parking later in the day is not especially easy although there are good transport links including a park and ride.
FAQ and Further Information Scarborough South Bay Beach
Is there food and drink available?
There is a great selection of places to eat and drink plus many kiosks and shops selling seaside favourites.
What are the main things to do?
Sandy beach with amusements, harbour, boat rides, crabbing and more close by. There are toilets and plenty of places to purchase food and drinks.
Is there parking?
There is limited parking, there will be a charge to park.
When are they open?
Scarborough south bay beach is open all year round.
Dog friendly?
Dogs are not allowed on the beach from May 1st to September 30th.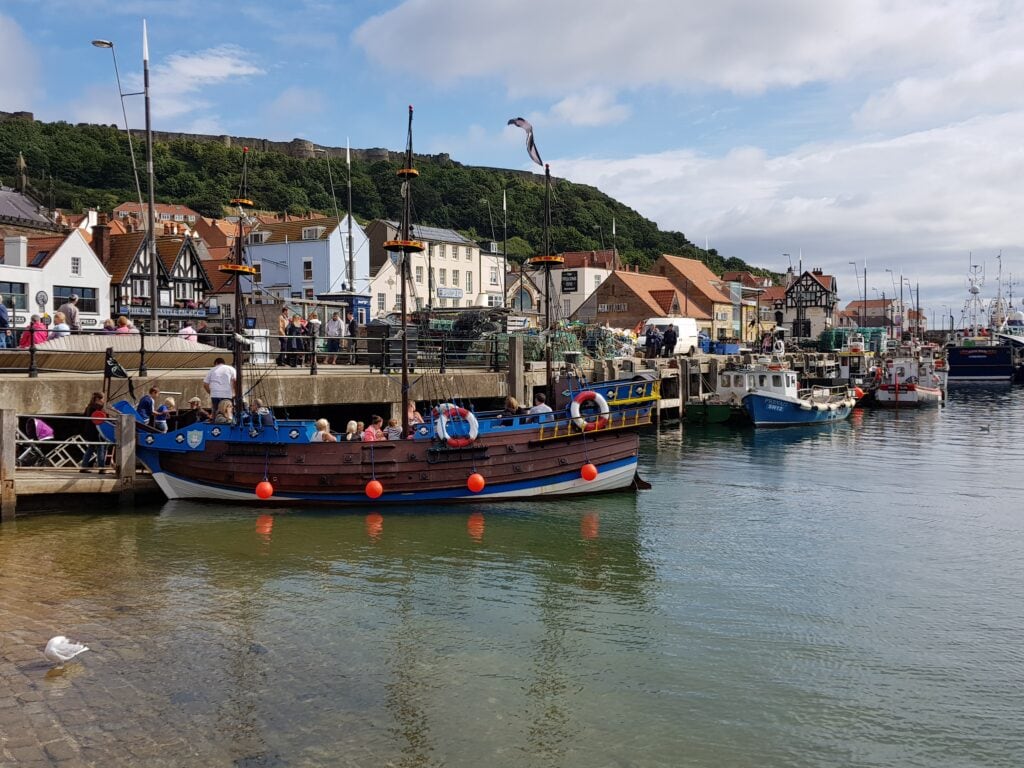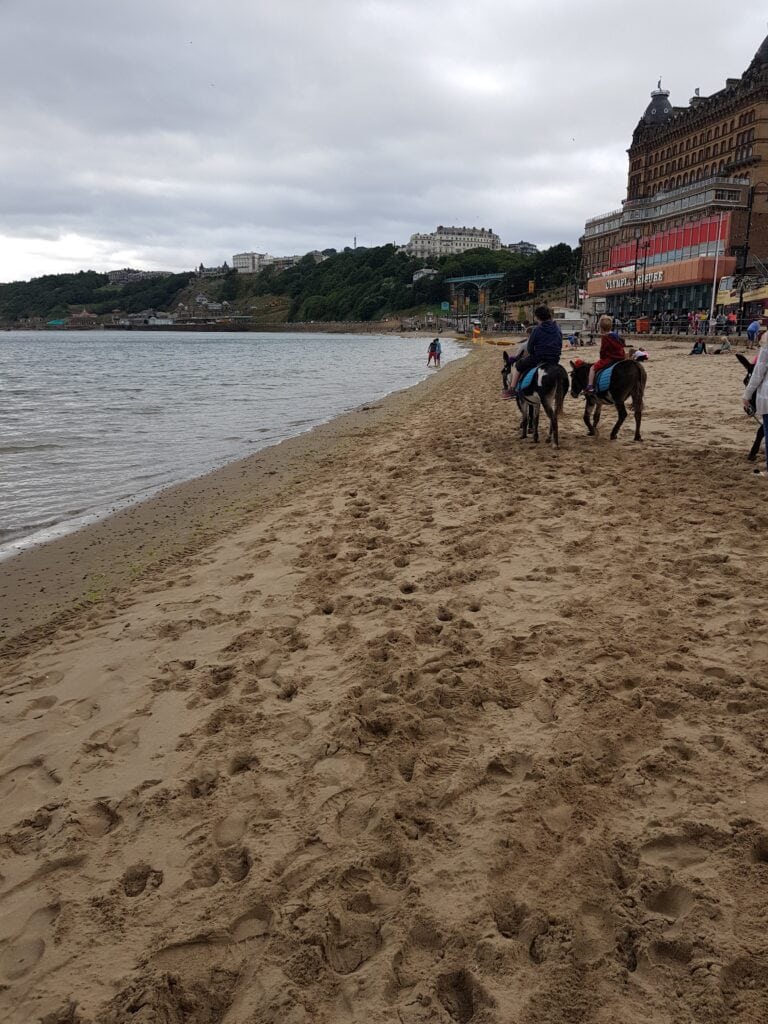 *This post contains affiliate links
---