Pick Your Own Pumpkins
Pick Your Own Fruit
Located on the main road in a small village called Gate Helmsley you will find The Balloon Tree Farmshop and cafe. It's just a short drive from Stamford Bridge, North Yorkshire on the main road from York to Driffield.
Pick Your Own Pumpkins – PYO Pumpkin Patch Balloon Tree
"Come and choose your own pumpkin for carving a scary face for Halloween. There are hundreds to choose from in the field. You could even do a family of pumpkins.
Things are slightly different this year, going off the success of our main PYO fruit season we are going to implement the same booking system for the pumpkin season. This will require each picker to pre-purchase a time slot for picking. The reason for this is so we can monitor the number of people coming to site but also limit that number if necessary so all visitors and staff remain safe during this pandemic.
We only intend to have prebooking for the weekend dates and October half term."
Cost? You pre-book a timeslot using a voucher. This costs £2.50 and can be redeemed against the cost of the pumpkin(s) you pick.
What else can you PYO the Balloon Tree
When in season have PYO strawberries, raspberries, gooseberries, red currants, black currants, white currants, blackberries, blueberries, plums, rhubarb and some vegetables such as pulling peas, asparagus, broad beans and runner beans. (All subject to availability – you can always phone to check if you are coming from a distance.)
Other things to do at the Balloon Tree
During normal times they have a few animals you can see such as goats, chickens and pigs.
The playground at the Balloon tree is lovely. There's a small wooden climbing frame with a slide. A larger wooden play tractor also with a slide. Plus a smaller wooden tractor to play on, balance beams and a small digger with sand to move around. These are located in the outdoor seating area of their cafe.
I can highly recommend one of their cakes which we took away to eat at home. They are baked on-site and they have won awards for their cakes. They are also licenced to sell alcohol. The cafe is open seven days a week and serves breakfasts, speciality teas and coffees, lunch and light bites.
Dog friendly? They welcome dogs on a lead and under close control. They are not allowed inside the shop or cafe.
Opening times: Due to the seasonal variations with what you can do and when at the farm please check their website for up-to-date information.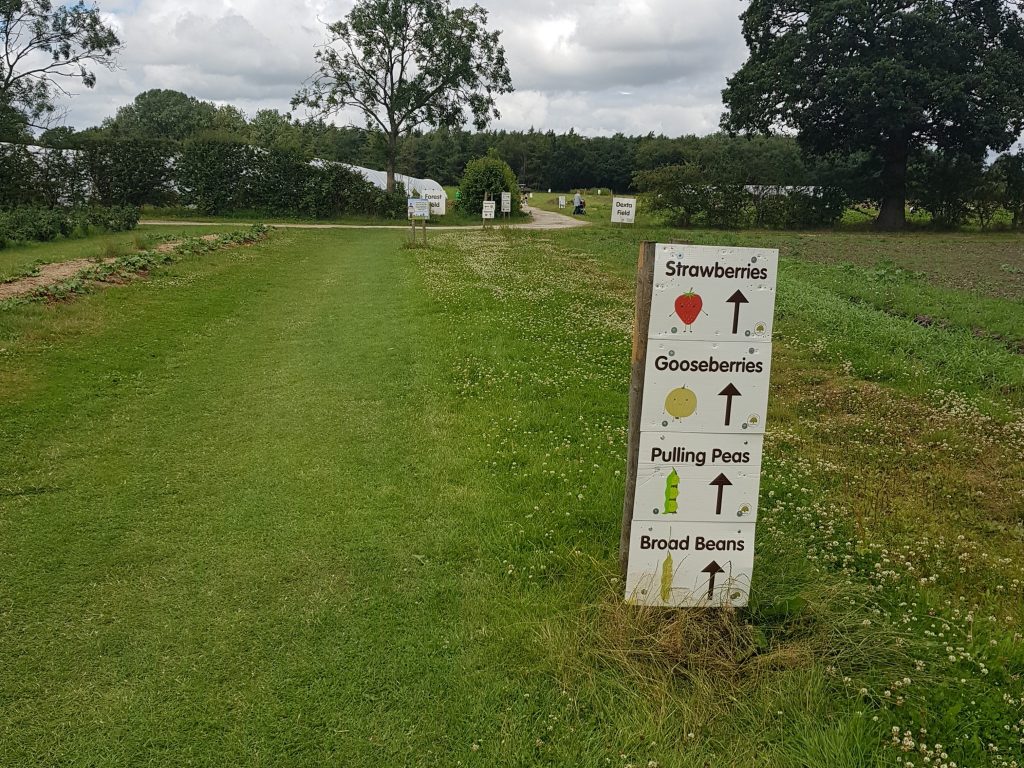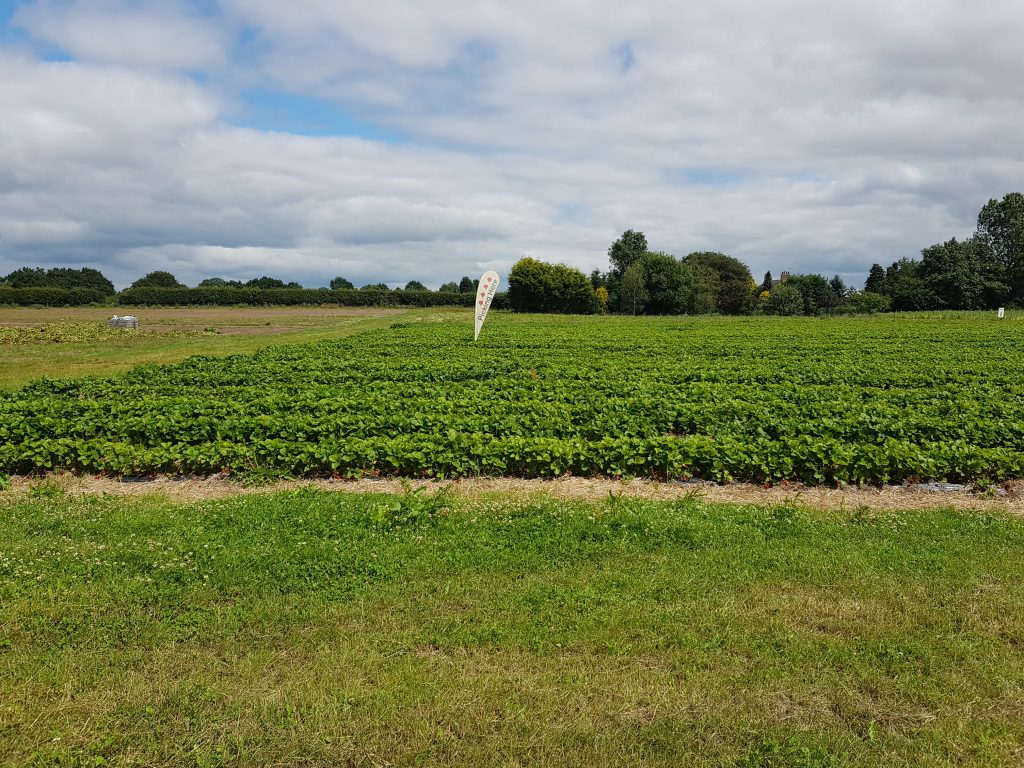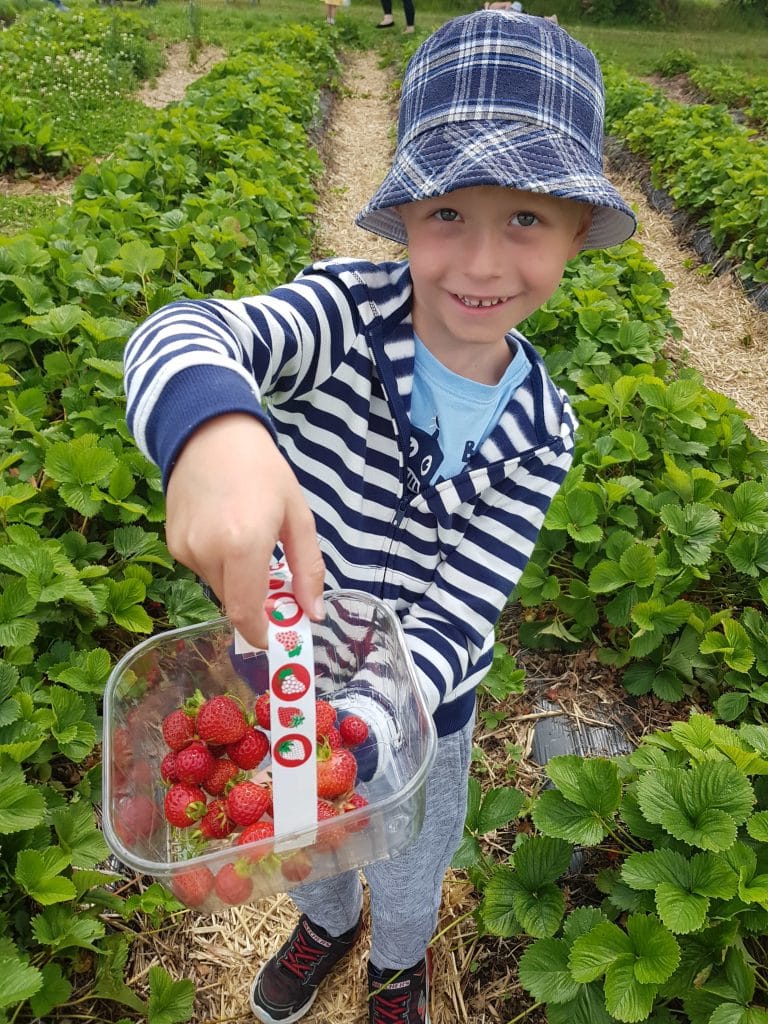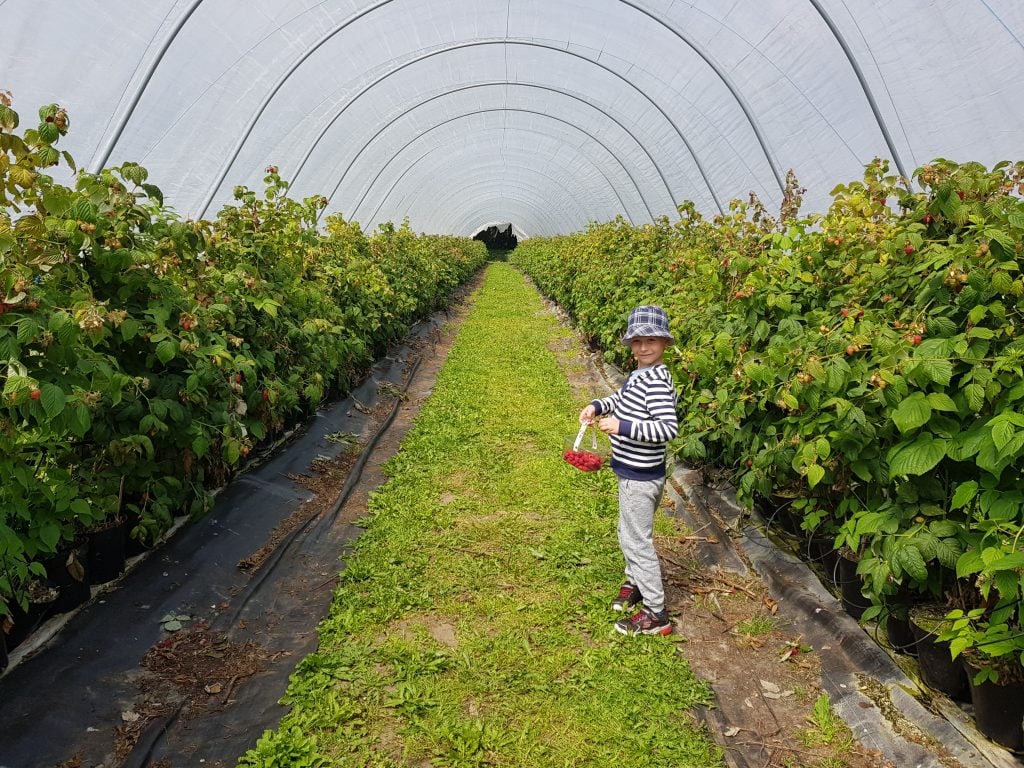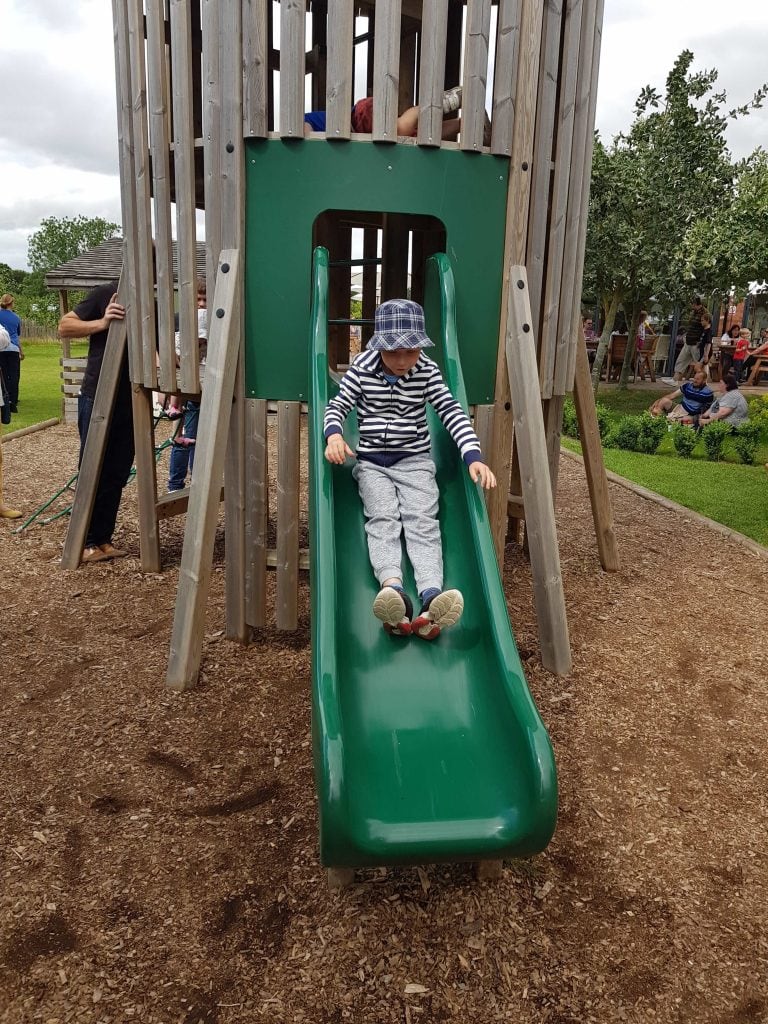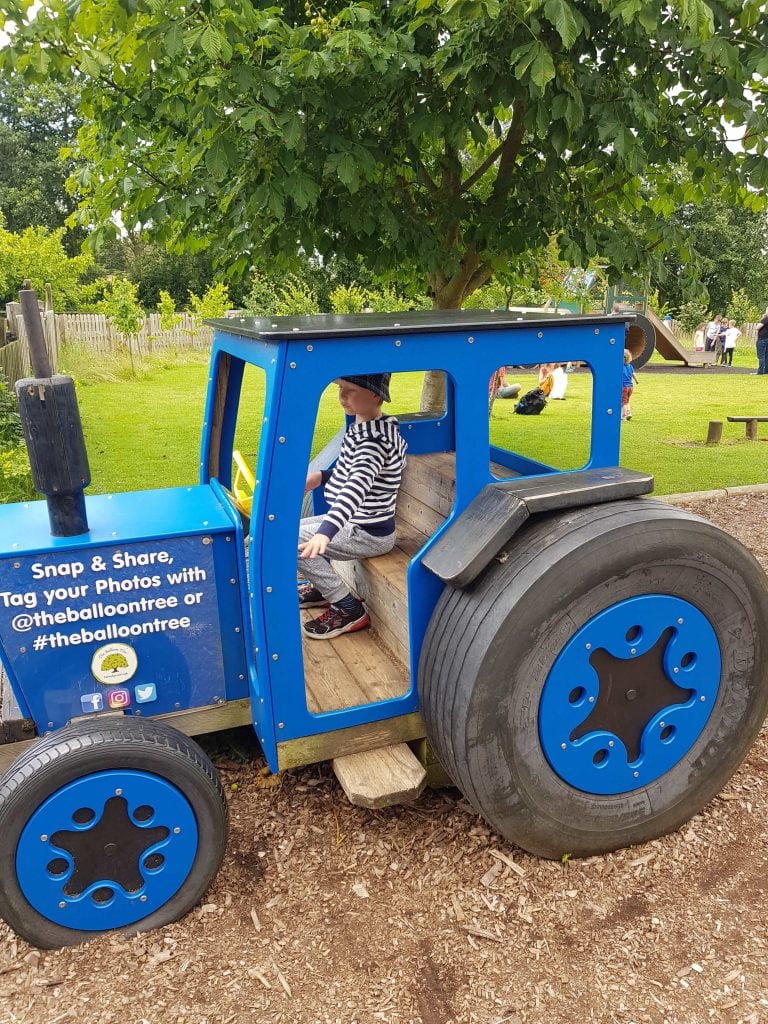 *This post contains affiliate links
---