Things to do at Water's Edge Country Park review
One thing I have really appreciated more this year is finding new places that we'd have never considered visiting before. Water's edge country park on the Lincolnshire side of the Humber estuary is one of them.
One main draw is that it is free to visit and not only that it is free to park at. The country park has two sections to it, both have plenty of car parking spaces. The section to the left of the road in (Maltkiln lane) is where you can experience great views of the Humber bridge. There is a path that goes under it which is popular with walkers, cyclists and runners. Also in this area you will find one of their playgrounds (2nd photo).
The walk to the other area of the park is across a bridge and by an inlet for the estuary with a few boats moared up. If you head to the top left corner of this car park you will find another small playground, this is more for younger children. They did have a mini wooden assault course over near the visitor centre but sadly it has been badly vandalised.
The visitor centre has a cafe inside, toilets (the better of the two toilet options), a shop and a small display area about the park. Here you can purchase some duck and goose food. You can then head off on the paths around the lakes that they have and feed the eager birds along the way. It's a lovely oasis near to the traffic of the bridge. The paths are colour coded which are relatively easy to find until we found we'd walked unintentionally in a circle – twice! Although not smooth, the paths are accessible for buggies and wheelchairs.
FAQ and Further Information Water's Edge Country Park
Is there food and drink available?
There is a cafe on site which sells hot and cold food and drinks. You are welcome to picnic outside around the park.
What are the main things to do?
Country park with walks, ducks you can feed and playgrounds, plus views of the Humber Bridge. There are toilets, a shop and a cafe.
What are the ticket prices?
*FREE
*Prices are subject to change and/or discounts online *FREE – Completely free to visit.
Dog friendly?
Dogs are welcome outdoors on a lead.
Are they accessible?
Please contact the venue.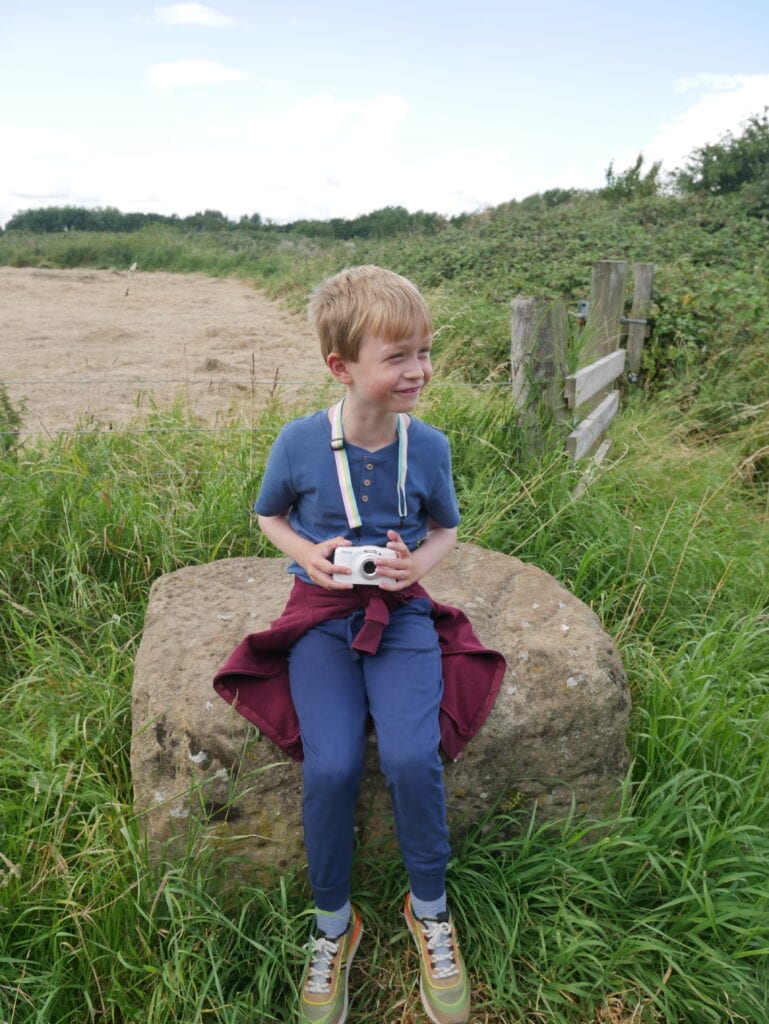 *This post contains affiliate links
---