The Caves of Hella are a relatively new tourist attraction in Iceland. We were staying nearby at the fabulous Hotel Ranga and on our last visit 4.5 years ago the Caves of Hella weren't even open. As we were staying so close by I just had to book us on a tour of the caves. Plus it is a great family-friendly thing to do. The caves are located in southern Iceland. There are lots to see and do in the local area, you will need a car or you can book a number of tours from Reykjavik.
The tour was absolutely fascinating and I'd highly recommend it. Our tour guide was interesting and knowledgeable and it didn't feel like he'd given this tour a number of times before. The meeting point is in a very small building next to the main road. There are actually toilets in here and a small cafe area with drinks and snacks. This is the address – 851 Hella, Iceland.
We were given a brief explanation about the findings of the caves before we set off to the caves. The caves are an ancient historical site and there is a lot of mystery surrounding them as they pre-date Iceland's history. The discovery of them could quite possibly change the history of Iceland so not everyone is willing to research further into them. Due to how the caves were made and the loose sand-like material the caves are made from it is impossible to date them.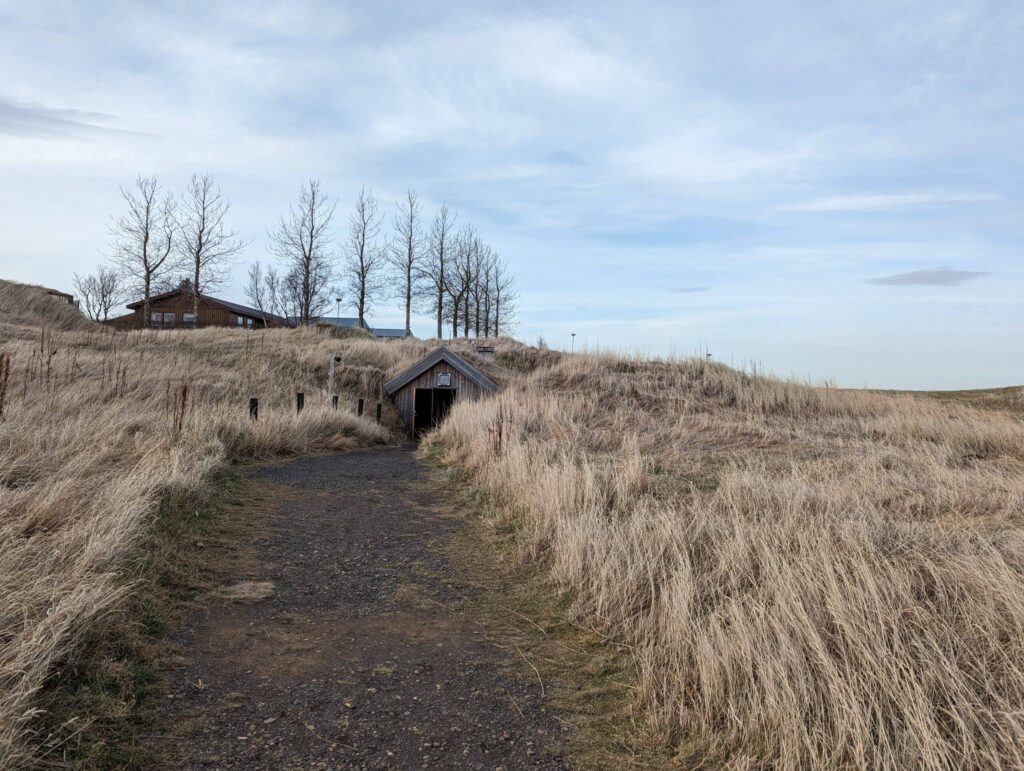 It also turns out that there are a great number of these caves across Iceland. They were made for living in but due to the harsh environment, many entrances have now collapsed. One was discovered here because a horse fell into it.
Tours take place in English every day at 10 a.m., 12 p.m. and 2 p.m. It currently costs around £31 for an adult, £14 for a child aged 6-15 and under 6s are free. Expensive, but admission is expensive to pretty much everywhere in Iceland. Twelve caves have been discovered here with four open to the public via these guided tours. They are hoping to open more up in the future.
These caves are Iceland's oldest still-standing archaeological remains. It is believed by some that they pre-date the Vikings. What we learnt from our tour guide was fascinating and totally plausible. I hope you will be able to visit soon so that you can learn what we learnt. I'm not going to give any spoilers!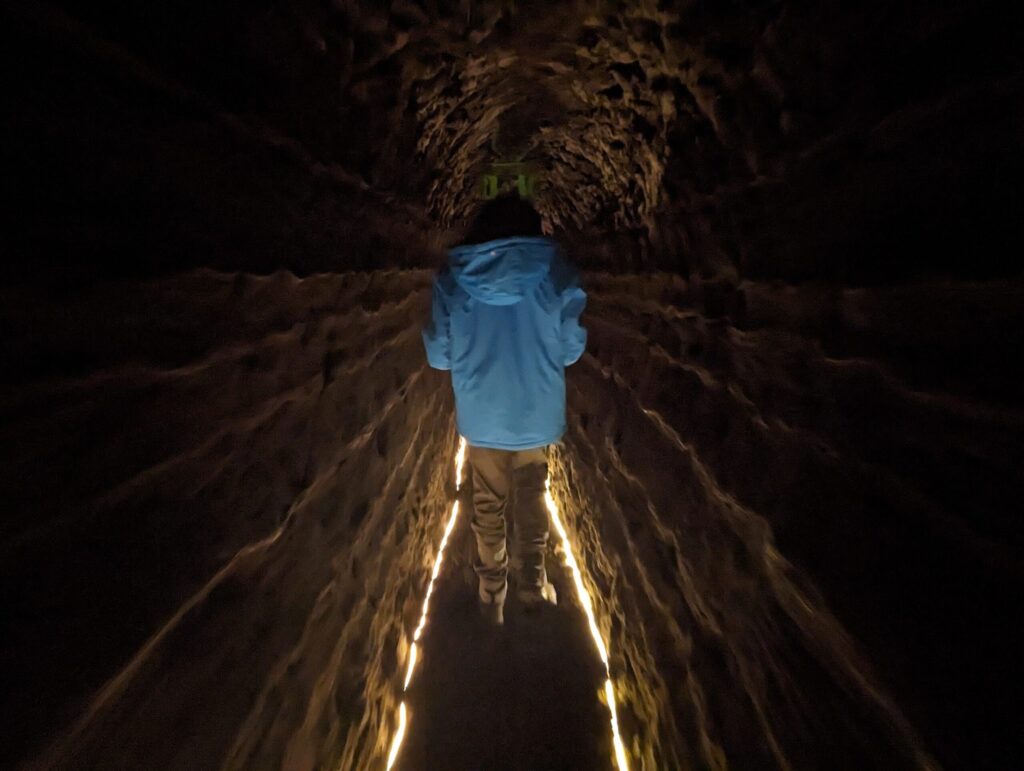 It was a bitterly cold day and the caves were much warmer than outside. I can see why people once chose to create and live in them.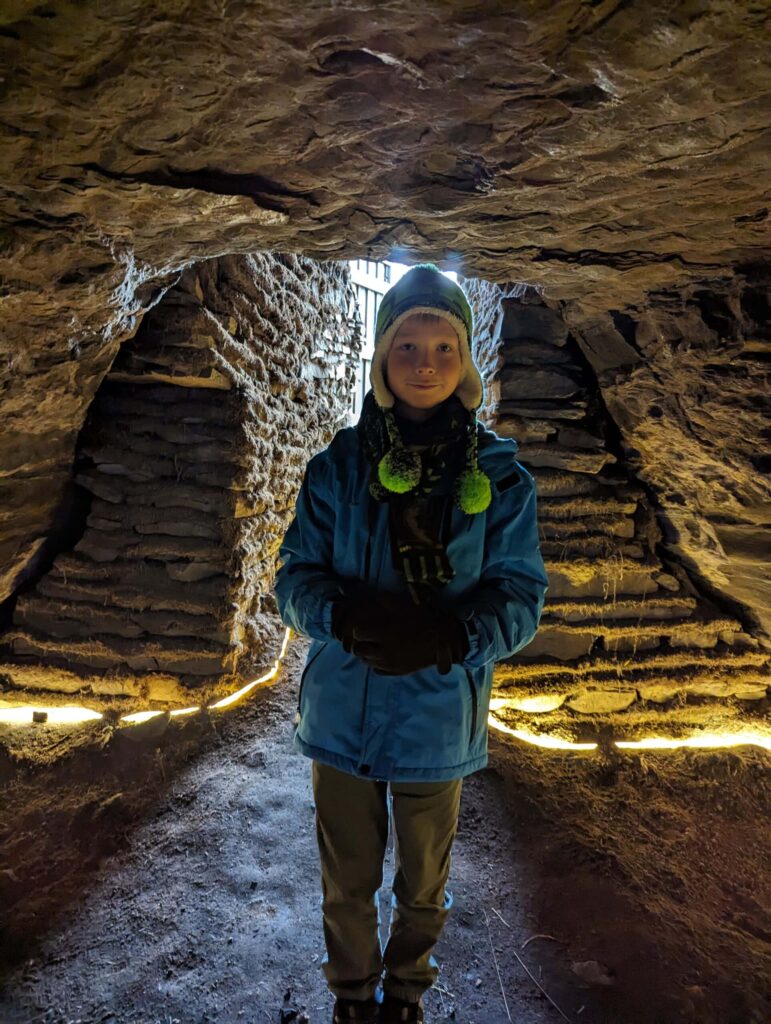 Each cave has been built with a hole in it to the outside world. These are thought to have been for bringing in oxygen.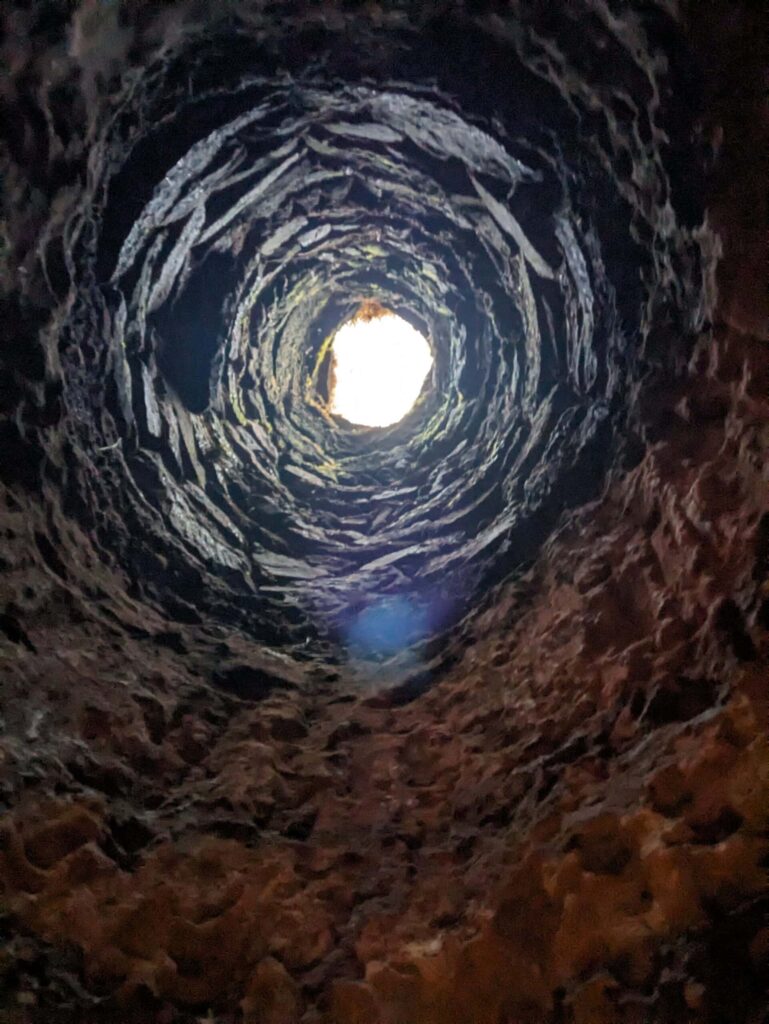 In the cave pictured below and the other cave we went in, there is a lot of writing and symbols on the walls. It is impossible to date the writing and some of it is obviously very recent. The walls are so soft that a lot of the writing covers much older writing.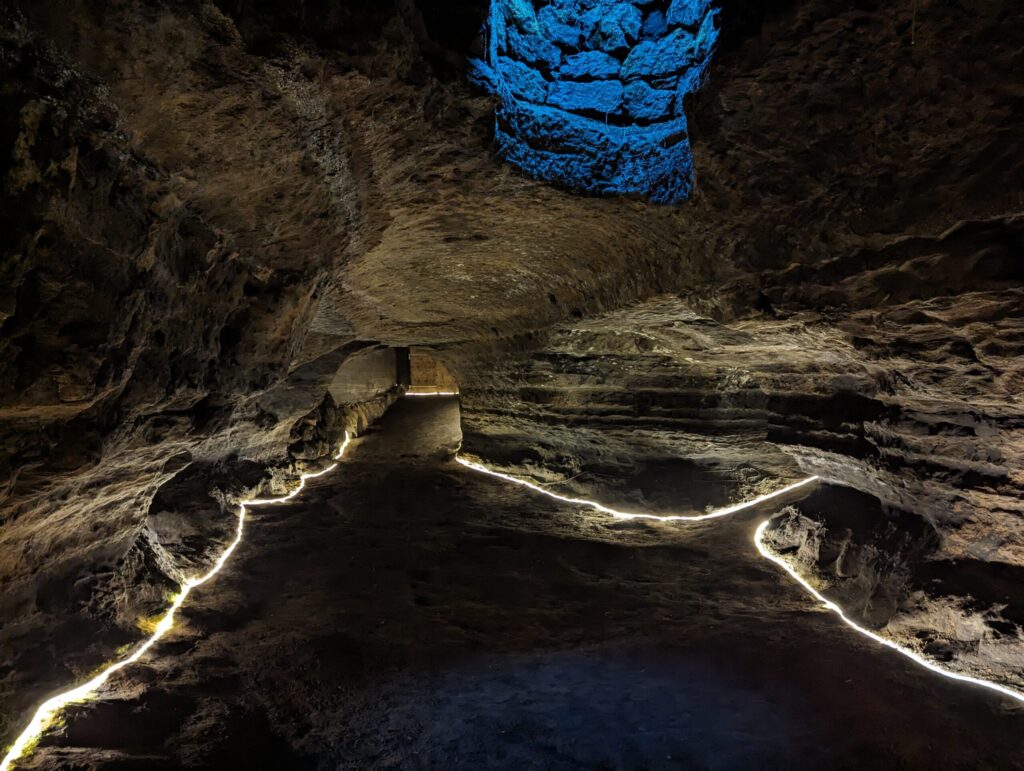 In one cave there are ancient crosses and carved seats. This cave pictured below also has a great number of nooks inside it where it is believed candles were once placed and lit. They have used these nooks today to line the walls with candles. These give off a great and mysterious atmosphere.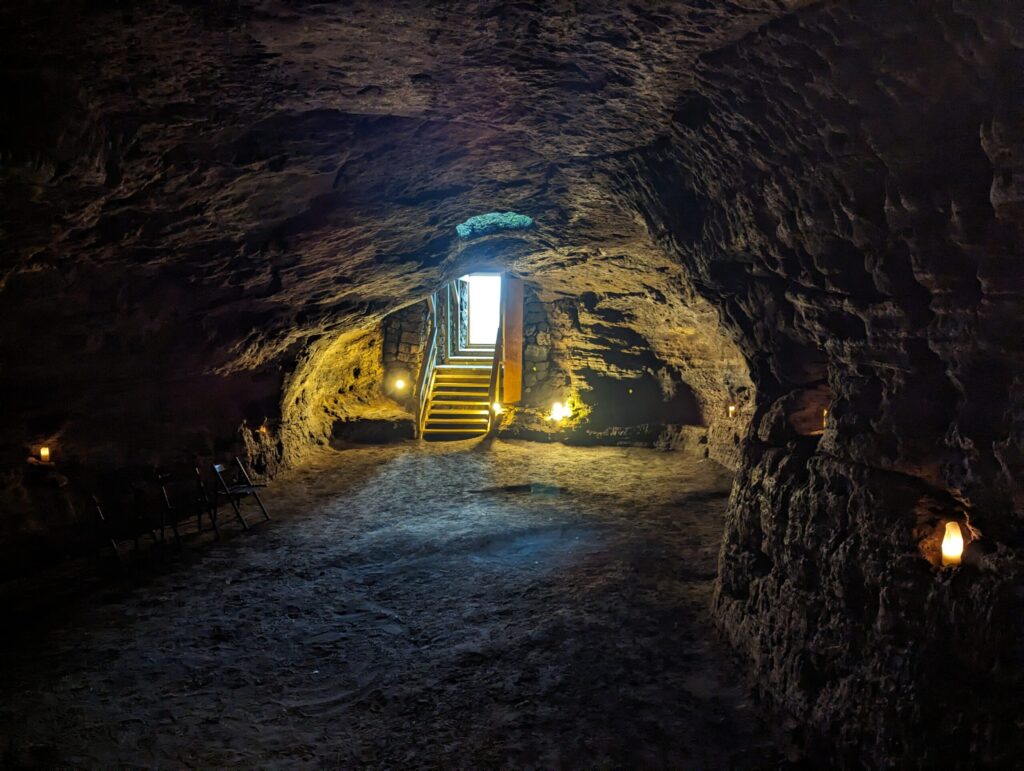 There are even signs that someone used to use the cave to pull things in and out using a track. My son loved the seat that was carved into the wall.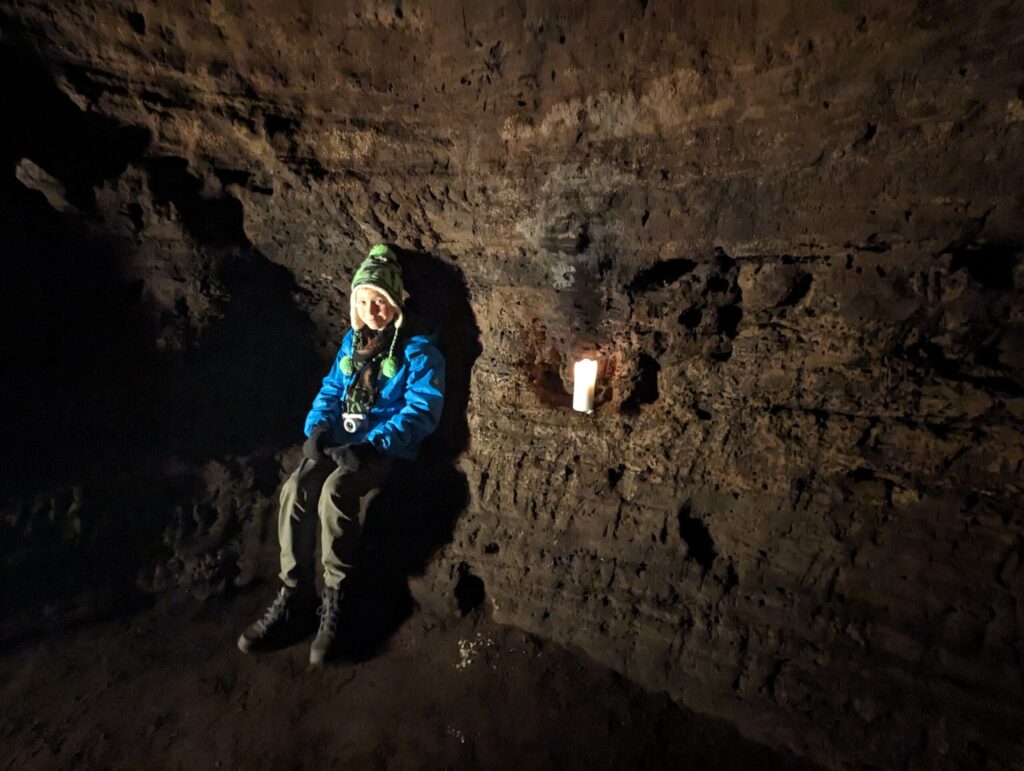 Visiting the caves with a guide is a great way to learn more about them and possibly learn about history pre-dating the Vikings.
Join in the conversation and discover more great days out over on Facebook and Instagram
Looking for other days out inspiration in Iceland with Kids? We have a number of great ideas.
40 Best Things to Do in Iceland With Kids
Visit a Glacier in Iceland With Kids
Perlan Interactive Museum Review
The Plane Wreck Shuttle Southern Iceland Review
Icelandic Lava Show in Vik Review
Skogar Museum in South Iceland Review