Things to do Attingham Park review
There is so much that you can do when you visit Attingham Park, and you can easily spend all day there if you choose to make the most of all the walks. You've got the Parkland, Walled Garden and Deer Park to explore, and that's just the outside of the house. Depending on where you decide to walk you could be out for a few hours easily (so make sure to bring plenty of food and fluids with you)!
On the site you will be able to enjoy the Carriage House Cafe, which is open in the Stable Courtyards. Here you will also find the toilets as well. This is the main entrance part of Attingham Park and is the first area that you will see from the car park, but it does get busy.
However, from the Stable Courtyards, it's only a short walk to the main attraction – the Attingham Park Mansion. Here you will be able to go back in time and see how the 8th Lord and Lady Berwick would have lived.
What is really fascinating about this house though, is that it is split into two wings! One wing is the 'male' wing, set aside for Lord Berwick, and the other side is the 'female' wing, reserved for his wife. Everything is for show, with little thought for comfort; Attingham was meant to be a stage not a home. But it is truly an impressive place to visit!
If you have young children with you, then you can also go and enjoy the Field of Play which is a great place for people with young children to go and play on. It's not too far from the house, but again it's a popular feature for families, so could get busy.
Covid 19 – Please check the website or social media of an attraction before visiting. Many places may be open differently and some remain closed. Reviews do not mention all of these changes or possible price changes. Most places still require you to pre-book online in advance.
FAQ and Further Information Attingham Park
Is there food and drink available?
There is the Carriage House Cafe, which can be found in the Stable Courtyard. It has a range of hot and cold drinks, ice creams and some light snacks.
What are the main things to do?
Outdoors – Unlimited walks on different paths throughout the day (please note there is no cycling allowed here), vast parkland, an organic Walled Garden and the Field of Play. Indoors – Explore the Impressive Regency Mansion. There are toilets and a cafe.
What are the ticket prices?
*FREE to members of the National Trust or Mid-range
*Prices are subject to change and/or discounts online. *FREE to members of the National Trust or Mid-range. An adult ticket is £13.00 and £6.50 for a child, under 5's are free. Family ticket £32.50.
When are they open?
Attingham Park is open for most of the year although not all facilities are open on varying dates/times. For up to date opening times and dates please follow this link.
Dog friendly?
Only assistance dogs are permitted.
Are they accessible?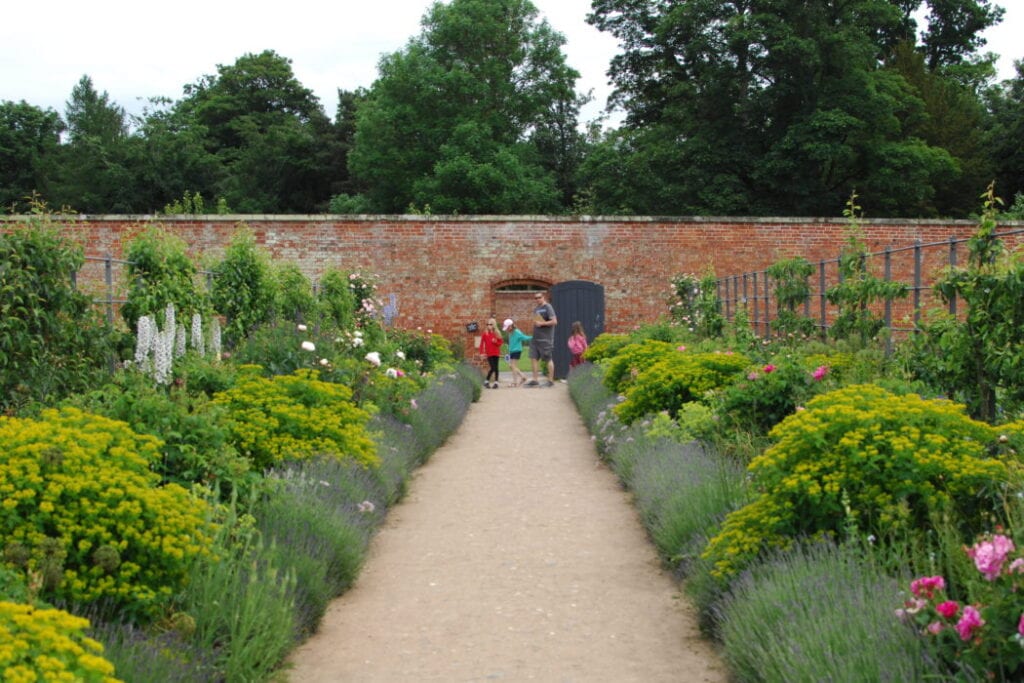 *This post contains affiliate links
---