Things to do Ironbridge Gorge Museums review
Ironbridge Gorge Museums is actually 10 different tourist attractions. At these attractions, you can step back in time and marvel at the achievements of the real British entrepreneurs. Each of the British History Museums reflects a slice of the history of the gorge, its people, their lifestyles and their pioneering work from the early 1700s onwards.
Ironbridge Gorge was designated a World Heritage site in 1986. You can purchase tickets for single attractions or one joint ticket for all 10 museums which is a one-year annual pass so you can explore at leisure.
The Ironbridge and Tollhouse – This is where it began with the focal point being the Gorge and the Iron bridge that crosses the River Severn. The original Tollhouse charts the many secrets of how the bridge was constructed.
Museum of the Gorge – Just downstream in a former riverside warehouse you will find this museum. There is a 12 metre model of the river valley as it was in 1796 and a short film about its history.
Blists Hill Victorian Town – This is the biggest attraction. It is a living history museum that recreates life in a small industrial town from around 1900. You swap your money for old money which you can use in the shops. All of the staff wear period costume and everything is authentically done out including bakers, pub, candle makers, dressmakers and more. You can watch the staff going about 'daily life'. There is a shire horse and cart ride around the town, plus seasonal Victorian rides.
Coalbrookdale Museum of iron – This houses the world's first coke blast furnace which you can now actually walk inside. It also houses exhibits and a fun trail for kids.
Enginuity – This is a modern technology centre where you can become design engineers and play with huge interactive exhibits. You can generate electricity from flowing water, build an earthquake-proof tower and see through things with a giant x-ray machine and more.
Broseley Pipeworks – This is an abandoned clay tobacco pipe works from 1957 which looks as it did in the day.
Tar tunnel – An eerie tunnel where treacle-like bitumen still naturally oozes through the gaps.
Darby Houses – Gives a glimpse of Quaker style affluence around the 1850s.
Coalport China Museum – Houses intricate china cup and teapot treasures within quirky buildings.
Jackfield Tile Museum – Showcases the skills and ideas of the local artisans who produced here many of the beautiful tiles found throughout the pubs, stations, homes and shops of Victorian Britain.
Covid 19 – Please check the website or social media of an attraction before visiting. Many places may be open differently and some remain closed. Reviews do not mention all of these changes or possible price changes. Most places still require you to pre-book online in advance.
FAQ and Further Information Ironbridge Gorge Museums
Is there food and drink available?
There are places to eat at Blists Hill Victorian Town, Enginuity, Jackfield tile museum, Coalport china museum and Coalbrookdale. All serve hot and cold food and drinks.
What are the main things to do?
10 different museums with a varying range of things to do.
What are the ticket prices?
*Varies
*Prices are subject to change and/or discounts online. *Varies. You can purchase separate tickets for each museum. Or you can purchase an annual pass which gives you entry to all 10 museums over one year. Save online by purchasing in advance. Annual pass is £25.15 for an adult and £15.65 for a child. Under 5's are free.
Is there parking?
Varies for each attraction.
When are they open?
Opening times and dates for each attraction varies, some attractions are shut for autumn and winter but most remain open. For up to date opening times and dates please follow this link.
Are they accessible?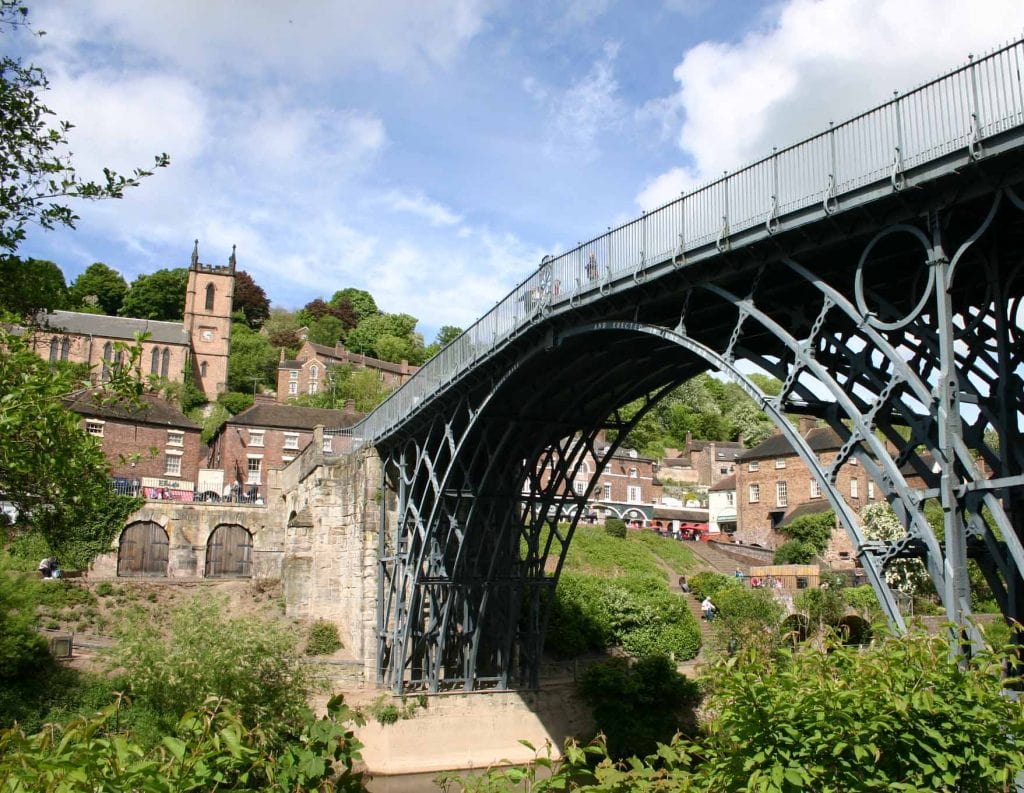 *This post contains affiliate links
---