Things to do at Life Science Centre review
Life Science Centre is in the centre of Newcastle. There are plenty of pay and display car parks nearby and if you're using public transport, the bus station and train station are both within walking distance.
Life was opened 20 years with the intention to encourage visitors to explore and enjoy science and to discover its relevance to their own lives. It's still going strong and always a favourite, family day out.
It's easy to spend a whole day at Life. The building is split into zones, each one filled with lots of interactive learning experiences and things to do for the whole family. It's easy to spend an hour or more in most of the zones. Activities and exhibitions change quite often at Life so you can visit often yet still see lots of new things.
There are lots of things to do such as visitors can play with spinning turntables and the Bernoulli Blower in the Curiosity Zone, drink from a toilet or watch something in the Science Theatre in the Brain Zone and take part in simple experiments with staff members in the Experiment zone.
The Space Zone has a planetarium and 4d motion ride ( height restricted) and younger children will love the Young Explorers zone upstairs in which is specifically aimed at visitors under the age of 7. There are lots of role-play toys, arts and crafts, games and construction toys which are well looked after and are always very clean.
Life regularly is host to lots of different exhibitions such as Robots Then and Now and Animals Inside Out which there is sometimes an additional charge for.
Life as regularly hold pre school days which are fab. They have hugely discounted entry prices and all activities that are put on are aimed at pre-schoolers. Staff are very customer focused and engage with visitors, explaining about the exhibitions and activities that take place.
Covid 19 – Please check the website or social media of an attraction before visiting. Many places may be open differently and some remain closed. Reviews do not mention all of these changes or possible price changes. Most places still require you to pre-book online in advance.
FAQ and Further Information Life Science Centre
Is there food and drink available?
Life has a large restaurant in the main part of the building which offers a wide range of hot and cold food and drinks. Time Square Cafe is at the front of the building, next to the gift shop and looks out from the front of the building. A smaller food menu and Starbucks coffee are available to buy here.
What are the main things to do?
Discovery centre aimed at children with different zones. Planetarium and 4D motion ride (height restricted). Plus a young explorers play area.
What are the ticket prices?
*Mid-range
*Prices are subject to change and/or discounts online. *Mid-range. Not currently available due to Covid, only showing a discounted rate but usually around £14 for an adult.
Is there parking?
There is no car park but there's plenty of pay and display car parking spaces nearby (Times Square car park).
When are they open?
Life Science Centre is usually open for most of the year. For now they only have a small section open at weekends. For up to date opening times and dates please follow this link.
Are they accessible?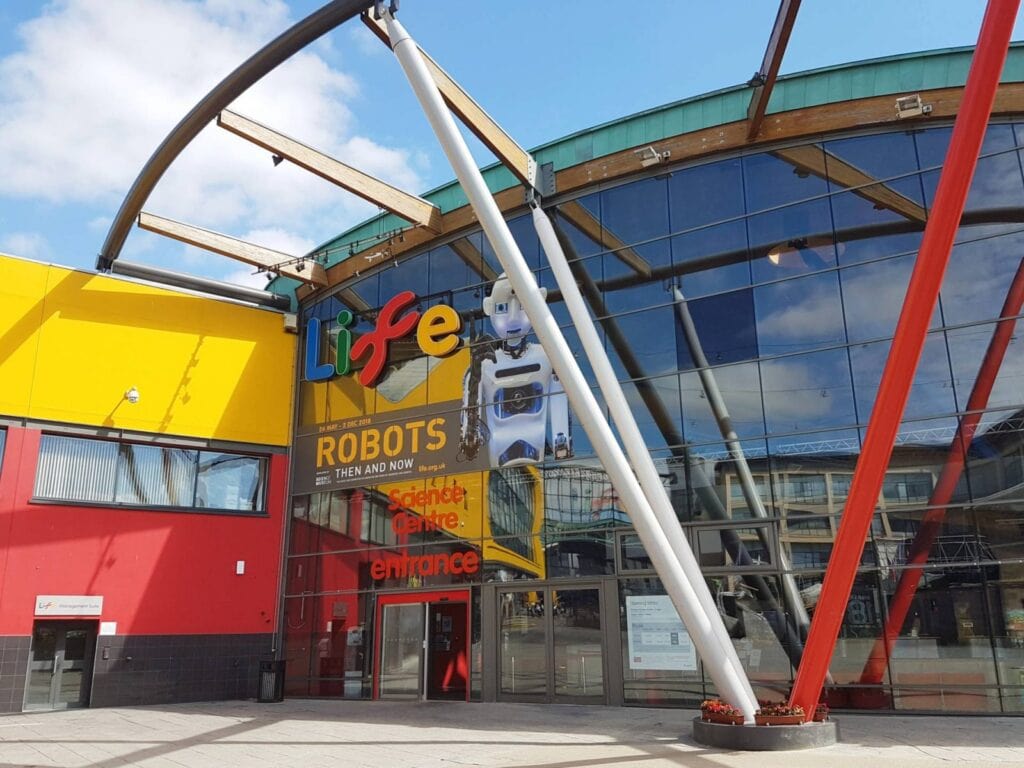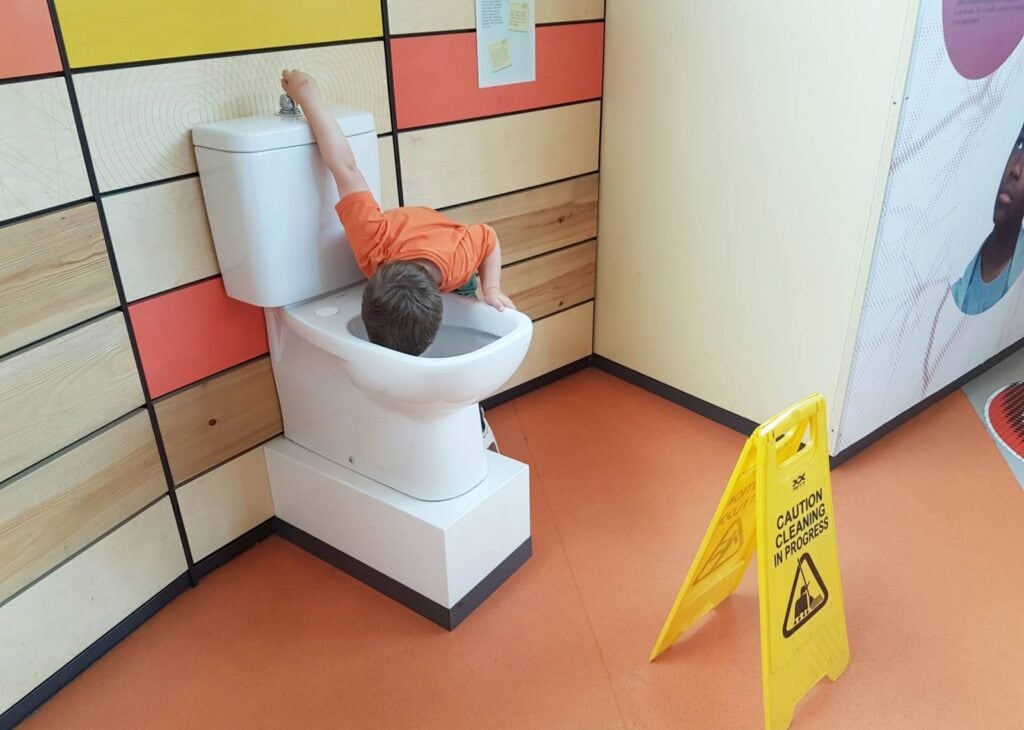 ---