Things to do at Lincolnshire Wildlife Park review
Lincolnshire Wildlife park is relatively small park approx. 20 minutes drive from Boston. It's located near Friskney in the Lincolnshire countryside. It is somewhere that is putting a lot of investment into its park with ongoing improvements being made.
It is a charity and houses over 1,000 parrots many of which are rehomed pets. You can purchase monkey nuts for the parrots and macaws from their shop. I highly recommend you do this and spend your time feeding and chatting to the birds. You will come across some real characters.
At the Lincolnshire Wildlife park, they have a fun Rainforest diner with vivariums housing lizards and other reptiles next to the tables where you eat. This is a relatively new addition. Make sure you also buy some millet from reception as there is a walk-in bird enclosure with lots of small birds that love to land on you or sit near you while you feed them. This mostly houses parakeets, cockatiels and smaller parrots.
The tigers have a huge new home called Bengal gardens, which is home to over 10 Bengal tigers. They also have other unusual animals such as pumas, black panthers, tapirs, capybaras plus our favourites meerkats and lemurs.
The park is slowly expanding with a recently built rehabilitation centre. They have also recently upgraded the playground. They also have a number of experiences available at a higher cost such as tiger experience, lemur experience and tortoise keeper.
FAQ and Further Information Lincolnshire Wildlife Park
Is there food and drink available?
There is a cafe on-site, as mentioned above, which sells hot and cold food and drinks. You are welcome to picnic outside.
What are the main things to do?
Lots of macaws and parrots which you can hand-feed monkey nuts, walk-in aviary where you can feed smaller birds millet. Small playground, cafe with reptiles, other animals including Bengal tigers There are toilets, a shop and a cafe. Experiences are available.
What are the ticket prices?
*Mid-range
*Prices are subject to change and/or discounts online. *Mid-range – Between £8 to £12 per adult Children under 3 are free.
When are they open?
Lincolnshire Wildlife Park is open almost all year round. For up to date opening times and dates please follow this link.
Dog friendly?
Only assistance dogs are permitted.
Are they accessible?
Disabled access and facilities throughout. Please contact the venue for further information.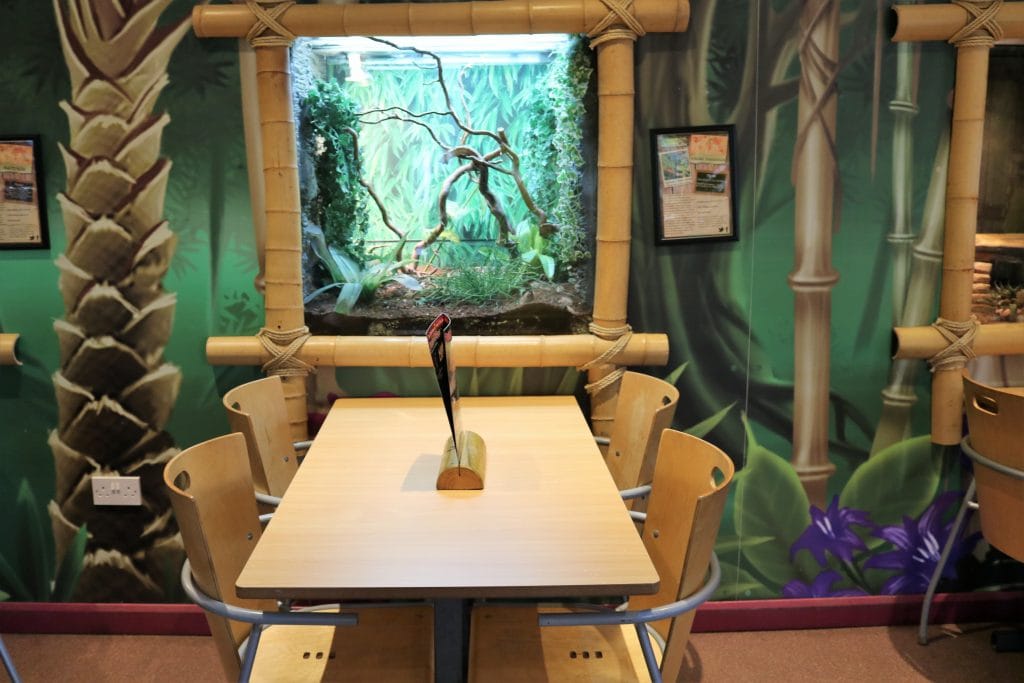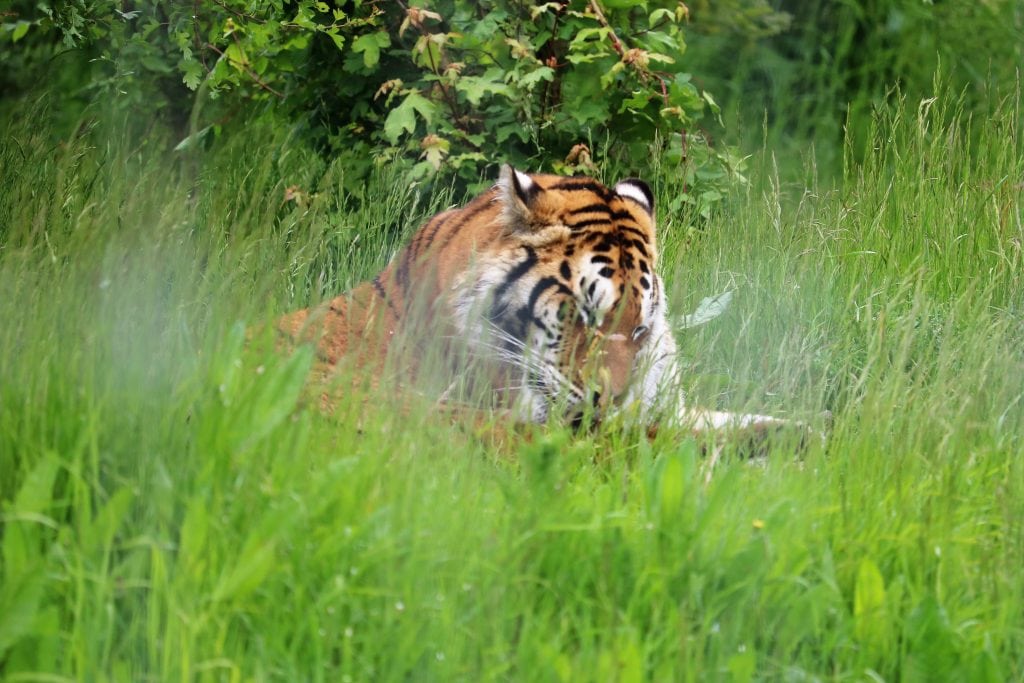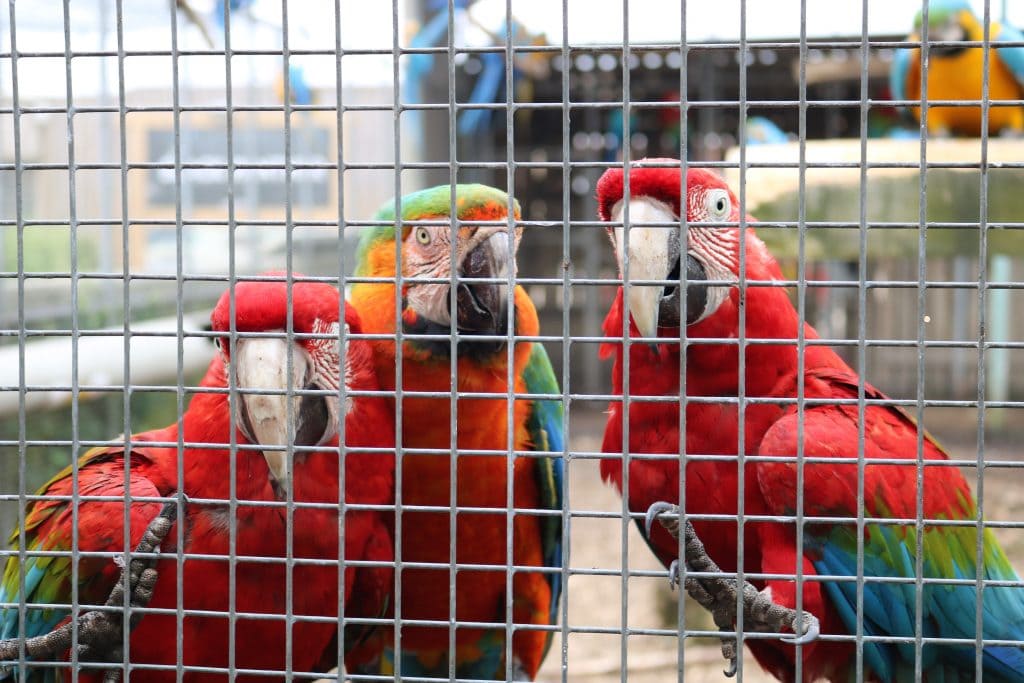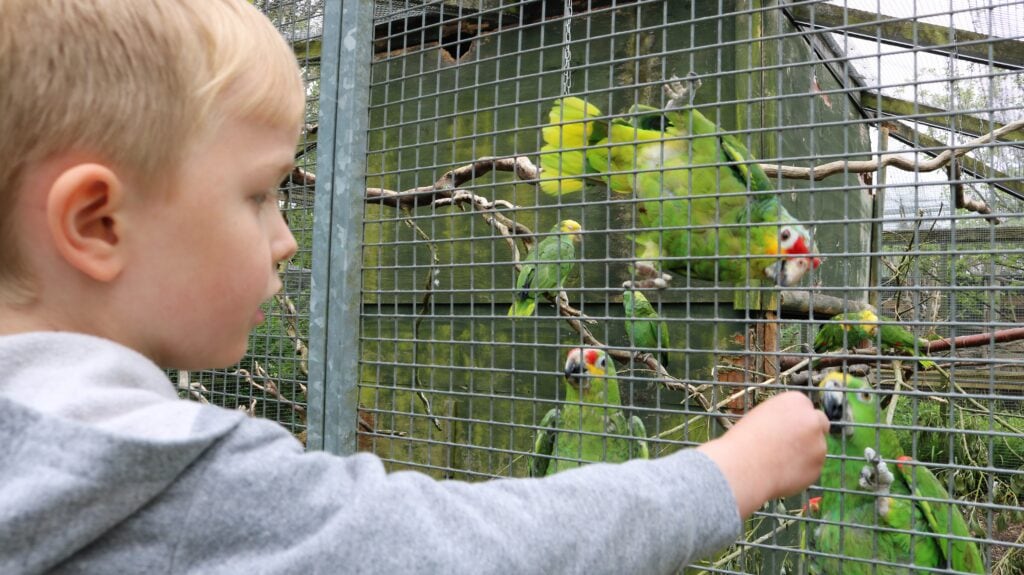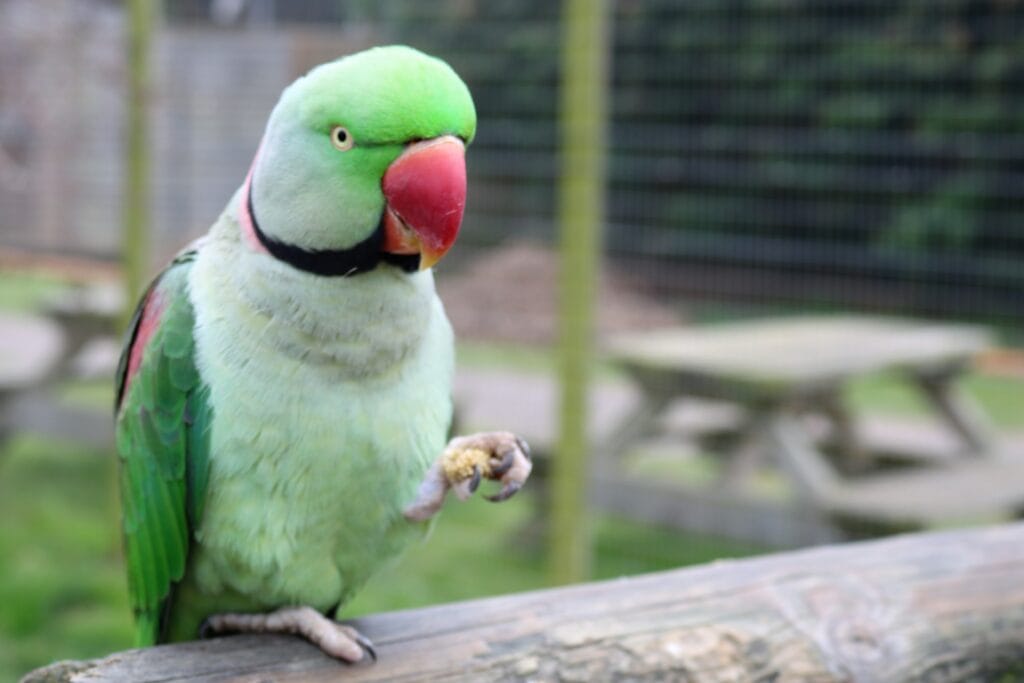 *This post contains affiliate links
---